8Amazon SAFE-T Claim policy is an efficient approach for merchants that Amazon issued a few years ago. But before delving into this concept, let's take a look at what this abbreviation means.
SAFE-T Claim on Amazon is Seller Assurance for Ecommerce Transactions.
The essence of the program is that Amazon sellers can issue a refund to a customer in some cases. Namely, if: 
the losses occurred through no fault of the seller 

the damage was in the course of its preparation or delivery.
In other words, the SAFE-T Claim is Amazon's response to multiple refunds. Thus, they allowed merchants to claim reimbursement.
Now that you already know the answer to the question "What is a SAFE-T Claim on Amazon," let's move on. 
It's time to learn how to open SAFE-T Claim, how to use SAFE-T Claim FBA and other essential aspects of this policy.
How to Open SAFE-T Claim? 
Let's have a look at the sequence of steps for applying to a SAFE-T claim. 
Open

Seller Central

and find "Orders."

Proceed to "Manage SAFE-T Orders."

Click "File a New SAFE-T Claim."

Now you need to enter the order ID for the product.

Click "Check Eligibility."
Important note:  you can issue a new SAFE-T Claim only after the customer receives their money back.
How many days do you have to file a reimbursement claim?
You have a week at your disposal. The countdown starts when the system displays the order as delivered or returned to the merchant.
In case the Amazon team accepts your claim, you should provide them with the following information:
circumstances before the claim (reasons);
product photos from all four angles;
photo of the invoice showing the serial number or IMEI;
detailed statement in a description box.
What is SAFE-T Communication Center?
As you might have guessed, SAFE-T Communication Center has something to do with communication. Yet, from 2017 (when the developer offered SAFE-T to sellers) until 2022, Amazon and merchants kept in touch via email. But, now, there is a convenient alternative to correspondence using emails, namely the SAFE-T Communication Center.
This website serves as a place for the submission and processing of applications for sellers. Moreover, here they can check the claim's status at any time.
How do I access the SAFE-T Communication Center?
Do this through Seller Central. Once you launch the Manage SAFE-T Claims page, select "View Messages."
Here is the invoice information for individual claims. Also, here you can upload attachments and make a SAFE-T Claim appeal.
How to Check Amazon SAFE-T Claim Appeal Status?
The SAFE-T Communication Center provides data on the status of the application. To check it, the user needs the application or order ID. Also, sellers can specify RMA or ASIN.
To make it easier to wait for a response to a request, you can keep track of the following statuses of the process:
Awaiting Seller Response;
Under Investigation;
Resolved Claims.
How to Answer the Amazon SAFE-T Claim?
It usually takes Amazon about a week (7 business days) to process an application. Sometimes the platform may request additional data for better consideration of the application.
If Amazon asked you to send any information, remember that you have three working days for this. Otherwise, the platform will regard that an Amazon seller cancels the SAFE-T claim.
SAFE-T Claim FBA Reimbursements
If Amazon has approved your claim, then in the "Payments" section, you can check the refund stage by clicking the "Reports" tab.
What are the main reasons for requesting compensation?
The buyer

returned the item

without its original packaging.

Amazon

damaged item

in transit.
Note: The platform calculates the return window for Seller Fulfilled Orders based on the maximum estimated delivery date and three days extra time for postmarking the product.
Amazon is likely to issue a refund if:
The merchant does not receive the goods back one month after the customers return them.

Amazon has rated the product as damaged or disposed of. In this case, the amount of compensation is equal to 40% of the product's price.

Loss of products happens through the fault of Amazon. It means that the merchant receives a 100% refund.
Amazon Safe-T Claim Policy: Conclusion
The SAFE-T Claim FBA program is a way to protect Amazon sellers. Undoubtedly, no one wants to get into unpleasant situations related to refunds, etc. However, sellers are immune to nothing. Fortunately, the procedure for filing the claim is not complicated, as you can see, and you can always defend your interests.
The best way to avoid claims is to provide quality service. So how can you make sure everything is going smoothly?
For this, there are special programs like SageMailer. This software gives any merchant peace of mind as it is a platform to keep in touch with consumers and keep track of seller feedback.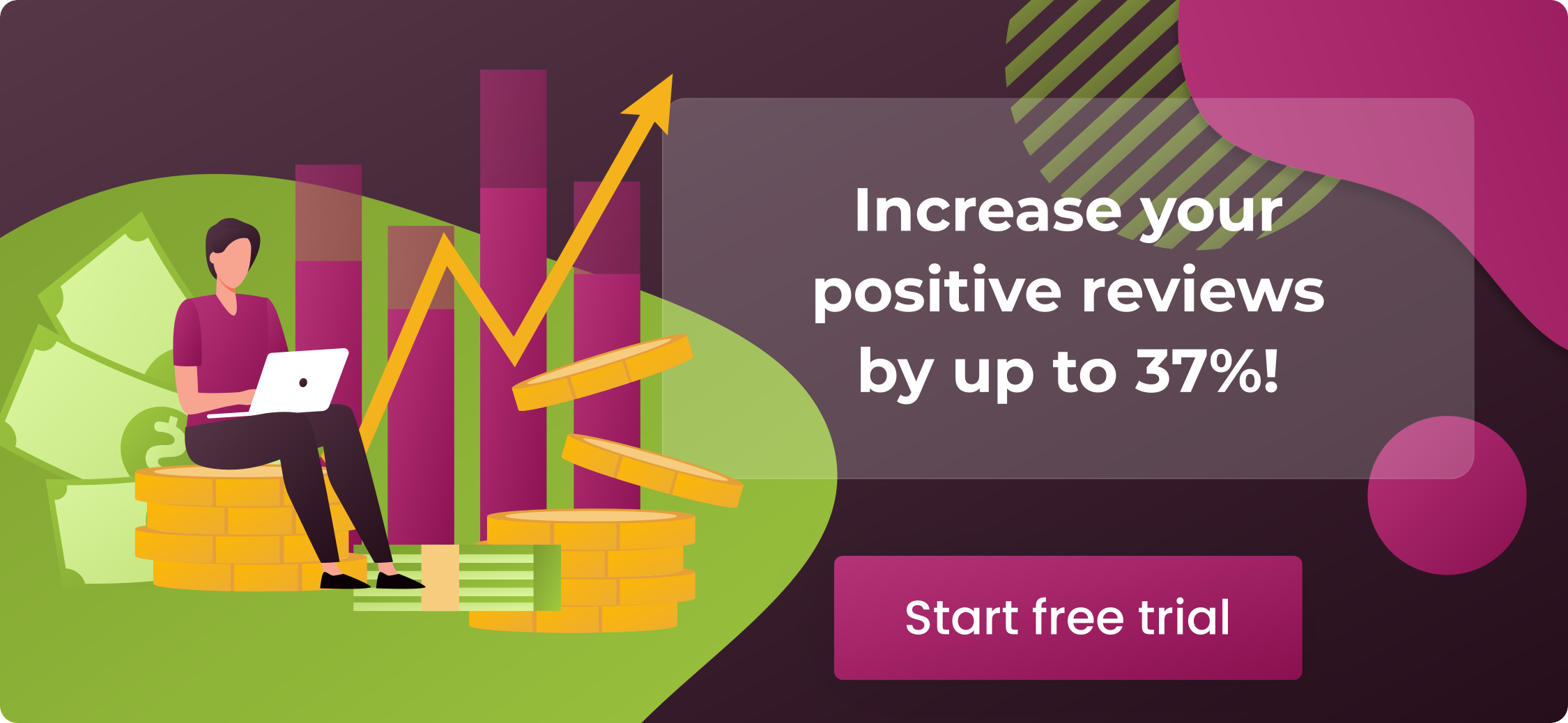 Using dedicated tools to request reviews and respond to customers will make you more confident. Moreover, you can find out about even the minor flaws in your products with an email notification before they become a bigger problem. Timely bug fixes are an excellent way to prevent a mess and make your transactions safe.
 Register for a free 30-day trial now!