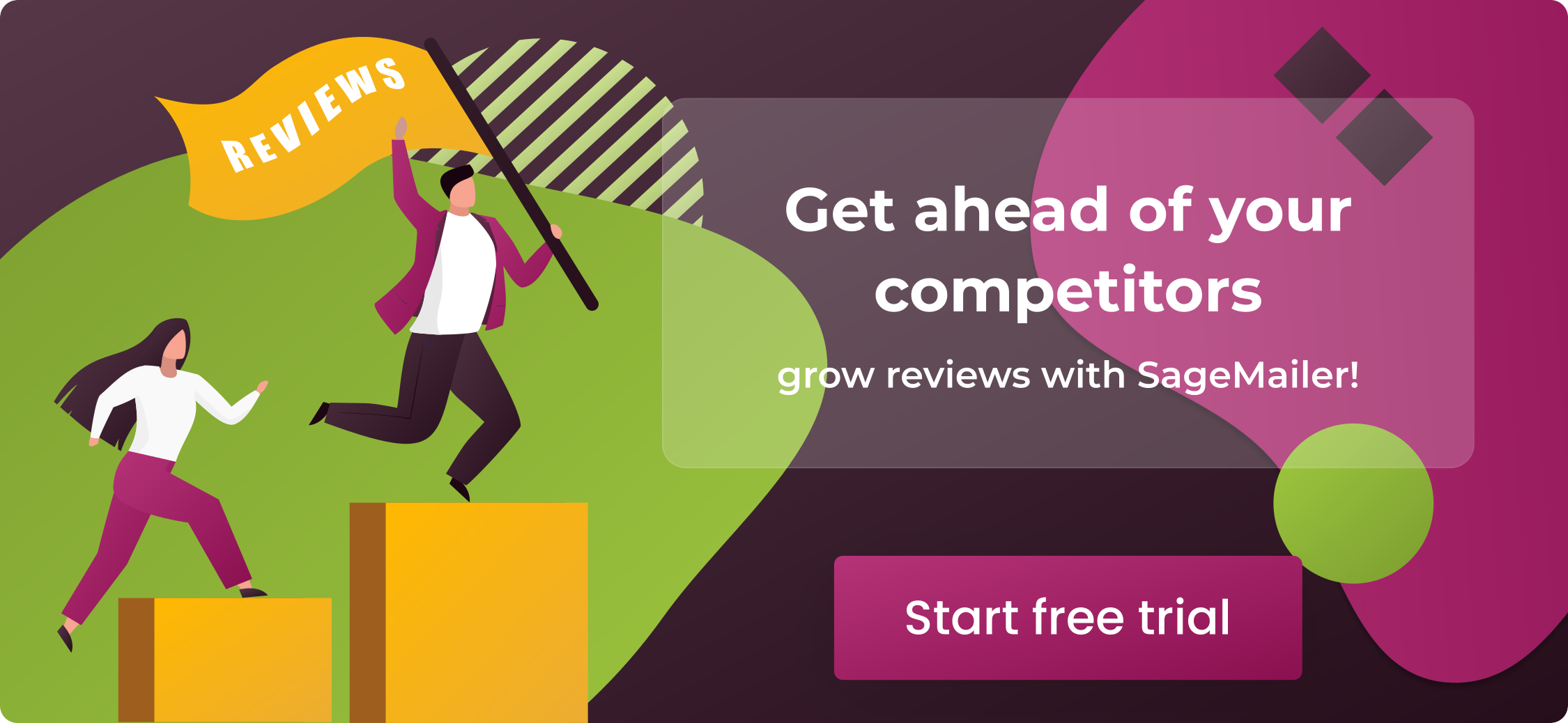 Did you know you can sell Amazon products using Instagram? You no longer have to rely on Amazon-relevant keyword searches to encourage new purchases.
Would you love to get your brand and products recognized by more people? How about growing a strong following of potential and existing customers? Customers who can relate and identify with your brand? Instagram is the magic you have been missing. So, in this article, we'll dive into the world of selling Amazon products on Instagram.
Also, if you're wondering how to get more reviews on Amazon, you can consider our guide.
16 Quick-Fire Tips on How to Sell Amazon Products on Instagram
Instagram is the ideal social media platform because it has over 500 million daily users. In a month, it records more than 1 billion uses. Nonetheless, do not focus only on the numbers. You should also focus on how Instagrammers are shoppers.
You can draw attention and have consumers buying your products through the right image. Also, shoppers resort to social media to seek references and recommendations. That is one way IG can help convert passive shoppers into loyal consumers.
Instagram offers e-commerce companies a chance to showcase their products. You are therefore making them visible to potential customers.
While Facebook and Twitter are helpful, Instagram beats both of them. This is because of its high ROI. Besides, IG enables one to cultivate a broader presence. Thus, their customers can use to associate with the brands.
Also, Instagram deletes comments and fake likes. Hence, it promotes a neutral ground for all sellers. Vizms is a recent social media management technology. They ensure Amazon sellers reach their target audience using anti-fake followers.
Thus, a business's fan base is of real customers who convert to sales. With a large fan base, its algorithms can place you at the top of the Explore page.
Ready to get started?

Creating an effective IG profile
Instagram marketing for Amazon sellers can help establish and strengthen their brand identity. By sharing high-quality images and videos of their products, you can create a visual representation of your brand that resonates with the target audience.
Create a business account
Creating an Instagram business account is crucial for Amazon sellers to grow their online presence and increase sales. By setting up a business account, sellers can access valuable tools and features such as Instagram Insights, shoppable posts, and the ability to run ads. Thus, having a business account allows for reaching a wider audience, engaging with customers, and building a strong brand presence on social media.
To create an Instagram business account, navigate to the Instagram app's settings menu, select "Switch to Business Profile," and connect your account to a Facebook page. 
Optimize your IG profile
Optimizing your Instagram profile as an Amazon seller is essential to attracting potential customers and boosting sales. To do so, choose a profile picture representing your brand, write a compelling bio highlighting your products and values, and include a link to your Amazon store in the website section. Additionally, use relevant keywords in your username, bio, and captions to increase the visibility of your profile. Consistently post high-quality content that showcases your products and engages your audience, and use IG insights to track your performance and adjust your strategy accordingly.
Using the correct hashtags makes it easy for potential buyers to find you. Ensure the hashtags you employ are relevant to what you are posting.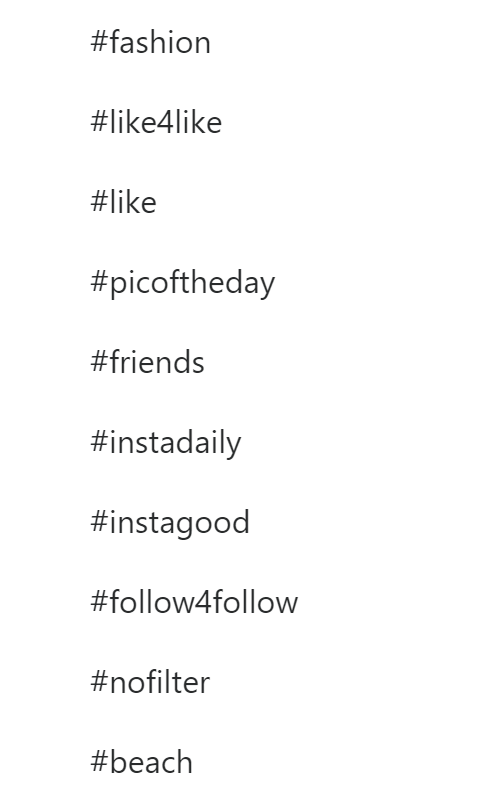 Post high-quality content
Maintaining a consistent online presence does a great job for keeping your target audience interested and informed about your brand. However, it's important not to compromise the quality of your content in pursuit of frequent posts. Profiles with greater engagement rates tend to have their posts appear more often than those with lower engagement rates.
Utilize the Instagram bio link
Your bio is the first thing your audience will see on your page. Therefore, make it interesting and captivating. Avoid using a sales tone. This can deter potential buyers. Instead, ensure your bio remains appealing to the Instagram community. Also, consider regularly changing the link on your bio to sell the most current product. Finally, consider getting your Instagram vanity URL to help sell your product.
Leveraging Instagram features for sales
As an Amazon seller, it's important to explore all possible channels to promote your products and reach a wider audience. Instagram is one such platform that offers immense potential to showcase your brand and products. Here are some tips on how Amazon sellers can use Instagram features.
Use Instagram stories
Most people can attest that their Instagram stories get more attention than their actual posts. Stories are the first thing they see when they log into their accounts. While not everyone will view them, it wouldn't hurt to post frequently. Adding to your account will also help. It will make the audience aware of your products.
Advertise your products on Instagram
If you have previously run ads on Facebook, feel free to use the same ads on IG. Most times, one's business page is linked to social media platforms. Hence, it is suitable for targeting most people while minimizing costs.
Host contests and giveaways
By offering free products or discounts, you can encourage your followers to engage with your brand and increase your visibility on the platform. Make sure to follow Instagram's rules and regulations when hosting contests. You can encourage your followers to share your posts or tag their friends to enter the contest. This can help you increase your brand visibility and generate buzz around your products.
Use Instagram Live to interact with customers
This feature allows you to broadcast live videos, answer questions, and showcase your products in real-time. You can use Instagram Live to build a stronger connection with your audience and demonstrate your expertise in your niche.
Use Instagram Reels 
Reels are another powerful tool for Amazon sellers. These short videos can be used to showcase your products in action, provide tutorials, or simply entertain your audience. By creating engaging and informative content, you can build a loyal following on Instagram and increase your sales on Amazon.
Collaborating with influencers and other Amazon sellers
Partnering with influencers and other merchants in your industry is an effective strategy for Amazon sellers to reach their target audience and promote their brand's products. By collaborating with opinion leaders who have a significant following and engagement rate, you can increase your brand's visibility and credibility in a more authentic way. Additionally, it allows you to share your brand's messaging and values through the voice of someone who is trusted and respected by their followers.
Find suitable influencers
To begin, it's important to find influencers who align with your brand values and have a similar target audience. You can use Instagram's search and explore feature to find suitable influencers based on your niche or product category. Look for influencers who have a significant following and engagement rate to ensure your collaboration is worthwhile.
Create an influencer campaign
Once you've found suitable influencers, you can create an influencer campaign that aligns with your brand values and goals. This could include product reviews, sponsored posts, or even giveaways. By collaborating with influencers, you can leverage their followers and credibility to reach a wider audience. Be sure to provide them with clear guidelines and expectations for the collaboration to ensure both parties benefit.
Collaborate with other Amazon sellers
Collaborating with other Amazon sellers can also be a great way to cross-promote your products and reach new customers. You can partner with other sellers in your niche or category to create a joint campaign or even offer bundled products. It can also help you build relationships within your industry, leading to future collaborations and partnerships.
Utilize the Amazon Influencer Program
Another way to collaborate with influencers is through the Amazon Influencer Program. This program allows influencers to create a custom storefront with their favorite products from Amazon. As an Amazon seller, you can reach out to influencers who are part of the program and ask them to feature your products on their storefront. This can be a great way to increase your product visibility and sales, especially if the influencer has a significant following on Instagram.
Building brand loyalty and market research
Cultivating strong customer relationships on Instagram can have a significant impact on an Amazon seller's business. For most shoppers, trust in the brand is the a top factor in determining where to purchase. By engaging in authentic interactions on Instagram and other social media channels, sellers can build trust with their followers and foster long-term loyalty.
Show your products in action
One way to use IG to build brand loyalty is by showing your products in action. You can post photos and videos of your products being used by real people in real-life situations. This not only showcases the benefits of your products but also helps customers envision themselves using them. 
Use Instagram to increase customer loyalty
Another method to increase customer loyalty on Instagram is by creating a community around your brand. You can do this by engaging with your followers and responding to their comments and messages. You can also create branded hashtags and encourage your followers to use them when they post about your products. This creates a sense of belonging and connection to your brand, which can lead to increased loyalty and repeat purchases.
Use Instagram for market research
Instagram can also be a valuable tool for conducting market research. You can use features like polls and question stickers to gather feedback from your followers on your products, packaging, and marketing materials. This can help you make informed decisions and improve your offerings based on customer feedback.
Utilize user-generated content to promote products
Finally, user-generated content can help promote your products on IG. By encouraging your followers to post photos and videos of themselves using your products and using your branded hashtags, you can increase your product visibility and credibility. This type of content is also highly shareable, which can lead to increased brand awareness and sales.
Bonus Tips for Using IG for Amazon Sales
Building a successful Instagram presence takes time and effort, but there are several recommendations and strategies that can help Amazon sellers make the most of this platform. Below are some bonus tips to consider. 
Respond to comments and messages
Communication with followers via comments and messages is an essential part of building a loyal following on Instagram. When followers leave comments or send direct messages, take the time to respond in a timely and thoughtful manner. This can help establish a personal connection with your customers and make them feel valued.
Extra tip: To boosten your communication with customers directly on Amazon, use SageMailer. This 24/7 feedback management tool will send you an instant notification each time you get a new question, customer review, or inquiry. As a result, you will respond faster than your competitors and maintain perfect performance metrics.
Tell the story of your brand
Nothing works better to build an emotional connection with your audience. Share behind-the-scenes photos or videos, highlight your company's values and mission, and show off the people who make your brand unique. By telling your brand's story, you can create a more personal connection with your followers.
Keep your page active
Aim to post consistently and at the times when your audience is most active. You can use tools like Later or Hootsuite to schedule your posts in advance and keep your page active even when you're busy.
Track your performance metrics
To keep your followers engaged and interested, it's essential to keep your page active with fresh and relevant content. This can include product updates, behind-the-scenes glimpses, and other content that resonates with your target audience. By staying active and consistent, you can build a strong presence on Instagram and keep your followers coming back for more.
Use Instagram Insights to monitor performance
Instagram Insights provides detailed information about your followers, including their demographics, locations, and interests. By using this information to inform your content strategy, you can create more targeted and effective posts that resonate with your audience.
Amazon Seller on Instagram: Conclusion
It's no secret that Amazon has become a major player in the world of e-commerce. As an Amazon seller, leveraging social media platforms like IG can help you take advantage of the platform's massive user base and reach more potential customers. With Instagram's continued growth, now is the perfect time to establish a strong presence on the platform.
Online marketing for Amazon sellers with Instagram can help stay ahead of the competition and establish a unique, recognizable brand in the eyes of your customers. With the right approach, you can leverage the power of social media to grow your Amazon sales and build a loyal customer base that will drive long-term success. We hope that in this guide, we've answered your questions on how to sell Amazon products on Instagram,
Finally, don't forget that in today's world of content marketing, influencers, and social media self-promotion, leveraging customer reviews is essential to increase brand awareness and drive sales. With consumers relying heavily on reviews before making a purchase, having a sufficient number of testimonials on your Amazon product listings is critical.
Thankfully, SageMailer can help simplify the process of managing customer feedback, making it the ultimate feedback management tool. By facilitating the collection of reviews, the tool helps build trust with customers and enhances conversion rates, ultimately leading to increased revenue. With its efficient feedback management system, SageMailer takes the burden of review collection and management off your shoulders, allowing you to focus on other aspects of growing your business.
Interested? Register for a free 30-day trial now!