"Amazon seller fees are too high"- this statement is relevant for novice and experienced sellers. Is there a way to avoid or at least reduce them? While avoiding Amazon fees is impossible, there are some ways to cut them. 
What Are Amazon Selling Commissions with Examples
Amazon seller fees are the costs you have to pay to the marketplace for the opportunity to sell your products on the marketplace. Below are their main types. 
Selling plan fees. Depending on the selling plan (

Individual Seller

or

Professional Seller

), you have to pay either $0.99 per item sold or a subscription fee ($39.99 per month), plus a referral fee. 

Referral fees. Each time you sell an item, AMZ charges you a certain amount, either fixed as a

closing fee

or expressed as a percentage. For some categories, the

Amazon referral fee is too high.

For example, the platform charges 15% for selling electronic accessories. 

FBA fees. You have to pay these costs for using the FBA program. In this case, the platform takes responsibility for packaging and shipping your orders from their warehouse to the customer. 

Marketing costs. AMZ marketing opportunities aren't free well. For example, you have to pay a fixed fee each time you run a promo campaign, pay for AMZ PPC, and most of the other options you will use to promote your listings. 
How to Lower Amazon Seller Fees?
So, you have to pay a lot of costs for running your Amazon business. Some of them are pretty justified, but it can become overwhelming when you have to pay them all. Below are some intelligent tactics to lower seller fees and streamline your sales along the way. 
Choose your selling plan wisely.
A lot of getting-started AMZ sellers are willing to start with a Pro plan immediately. But does this decision have financial feasibility when you can sell on Amazon using an Individual package? For novice sellers, this is still a better and cheaper option. 
So, follow the LEAN approach when setting up and running your Amazon business. Simply put, don't invest too much in AMZ at the initial stages of your business development. And don't let the platform charge you for it. Instead, be lean with your money. 
Don't rush to use Amazon FBA.
Along with using a Professional account, most sellers consider Amazon FBA to be an Amazon lower seller fees option. Indeed, it can be so, but only one important condition. You should actually have such a large inventory, sales volume, significant number of orders, and so many routine tasks that it becomes wiser to outsource them to the platform. In all other cases, "Amazon FBA fees are too high" will become your constant complaint. 
Instead, get started with Fulfillment by Merchant, at least in the seed stages of your business development. Of course, this tactic requires you to handle the orders independently. However, the opportunities to cut costs and find the most affordable packing and shipping options are yours. 
Manage your inventory.
Suppose you decide to proceed with Amazon FBA. In that case, you have to pay both Amazon shipping fees and storage fees, including long-term storage fees. As for the latter, there is a way to save money by intelligently managing your inventory. To explain it more straightforward, find a balance between supply and demand, and send to the platform's warehouse as many items as you can sell. The only way to manage your inventory is to use a dedicated app with data analysis features. Be aware that AMZ charges $6.90 per cubic foot or $0.15 per unit, whichever is greater, for products stored 365 days and more.
Be smarter with packaging.
How to lower Amazon FBA fees? One more option is to be smarter with the size and weight when it comes to packaging. For example, when the size of the box, which determines its voluminous weight, is larger than the physical weight of the package, it is better to revise the packaging option and avoid paying for empty space. 
Sell in a bunch.
One of the most popular ways to lower Amazon seller fees when you use FBA is to sell in a bunch. Selling in a bunch means having several items sold within one order. It is a pretty effective tactic for the products that the customers need ongoingly, for example, pet food. To streamline bunch sales, you can run a promo campaign.
As one more effective way to make your customers buy more items within one order, improve the product rating to create the desire to purchase more high-quality products at an affordable sales price. Build product ratings by gathering the reviews from previous shoppers. With the help of SageMailer, you can do it with ease. This solution allows you to send the kind request to your previous buyers, instantly get and manage their feedback, respond to positive and negative reviews, and grow your product rating step by step.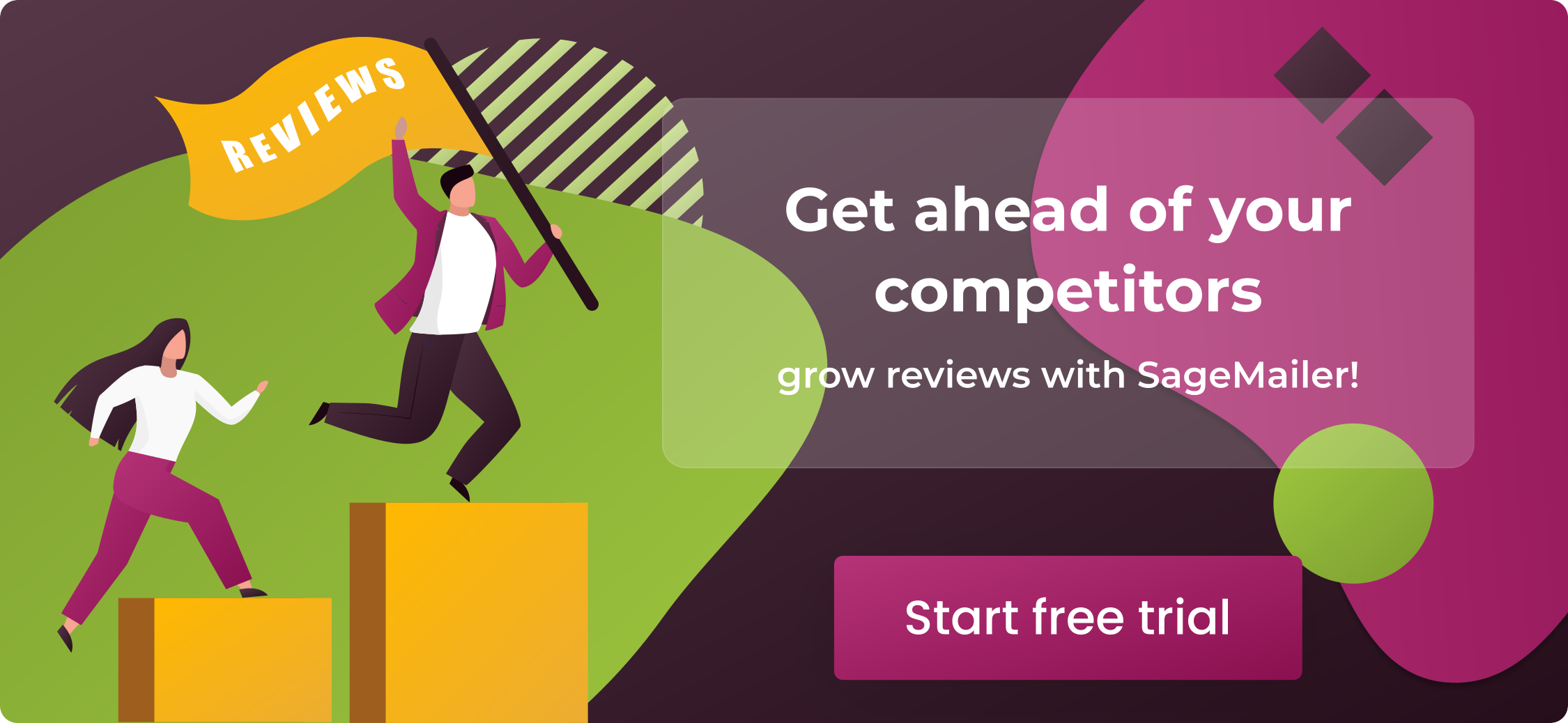 As for cutting the fulfillment fees with the help of bunch sales, you can save up to 50% of a fee when selling five items compared to selling only one. Your savings may vary depending on the product's size and category. However, they still will be noticeable if you sell them in a bunch. Your growing profits will be apparent as well. 
Join Amazon Brand Registry Program
Those sellers serious about their business are welcome to consider one more option to lower Amazon seller referral fees. Recently, the marketplace launched a Brand Registry Program. According to it, registered brands can cut referral fees by attracting target traffic from third-party sources.
To explain it simply, you can attract users from social media and get a referral fee discount after your lead has purchased in your store. It is a winning option for those well-versed in digital marketing since it allows setting up an almost automated sales funnel and significantly cutting referral fees. Additionally, joining AMZ Brand Registry also opens up additional marketing options, for example, setting up a customized landing page to add more branded elements and streamline your sales. 
Avoid refunds
Amazon selling commission can be even bigger when you face the necessity to make a refund. In this case, AMZ charges higher fees: an Administrative fee plus some percentage of your referral fee. Long story short, you are better off avoiding refunds since they are both costly and directly affect your seller's ranking. 
The only correct way to do it is to share all the product details openly. Come up with a clear, structured, and well-optimized product description. Add photos and videos of high quality to better show your product to the customers. Also, keep the power of social proof in mind – the better your product rating is, the more transparent reviews your buyers share, and the fewer chances your future customers will be disappointed with their purchase. SageMailer is here to help you gather and manage users' feedback. 
Conclusion: How to Lower Amazon FBA Fees
Amazon seller fees are too high when you have to pay them all. So let's play this game more thoughtfully and avoid extra spending, following the tips we have shared above. Also, remember that the quality of your product comes first, and the more sales you have, the less painful fees feel to your business. Finally, to prove your products' quality to future clients, enhance customer service and gather feedback from your previous shoppers with the help of SageMailer.
Use SageMailer for free now, and make sure it grows your online reputation while you are working on core business tasks!