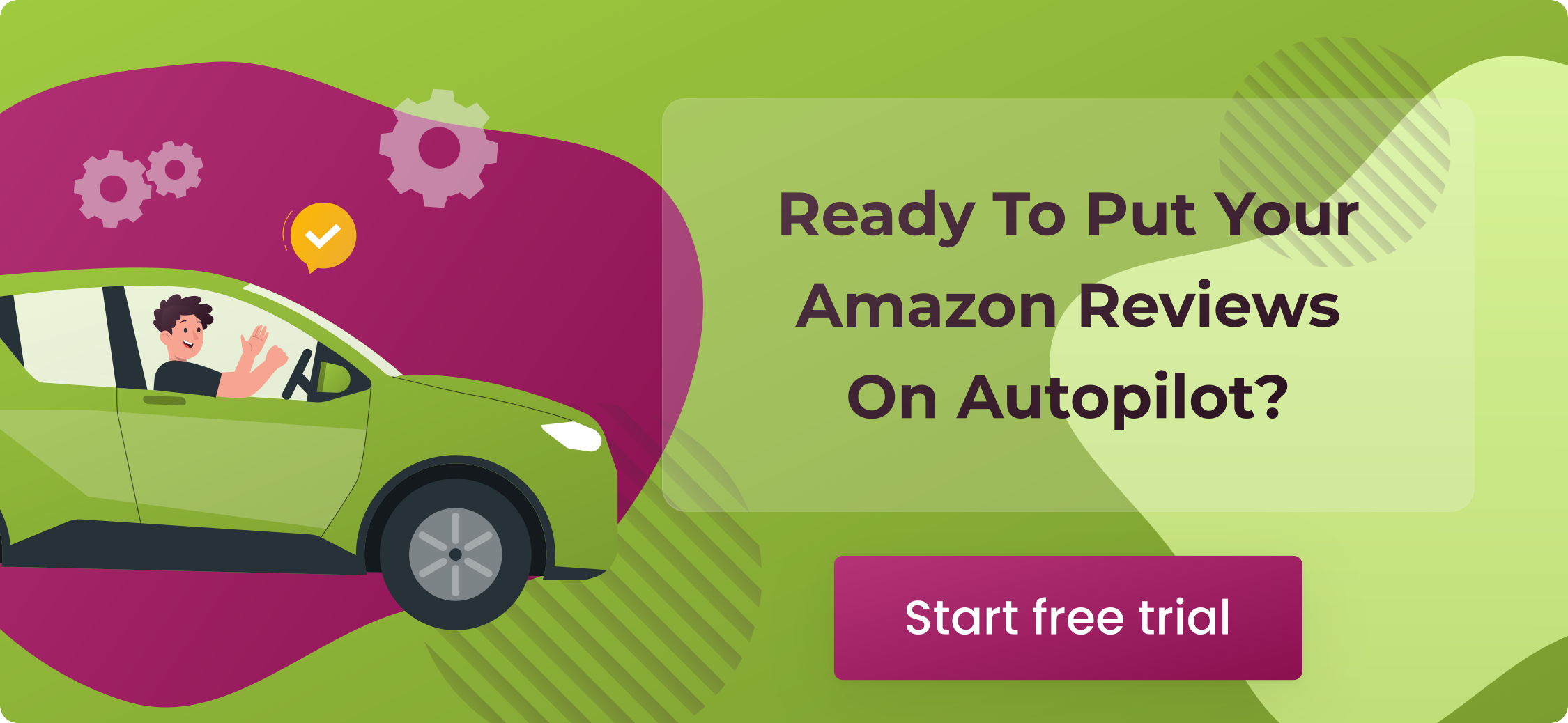 A product video on Amazon is a robust way to show your goods to potential customers. Videos on product listings pages can help you convert clicks into clients and enhance your conversion rates on the platform.
An Amazon product video lets merchants stand out and convey their value proposition in a minute or less. It is a helpful tool that users should utilize. However, at the same time, it's also something that many marketplace sellers either neglect or are unaware of.
If you are a seller on AMZ who hasn't taken advantage of product videos, our blog will help you get started.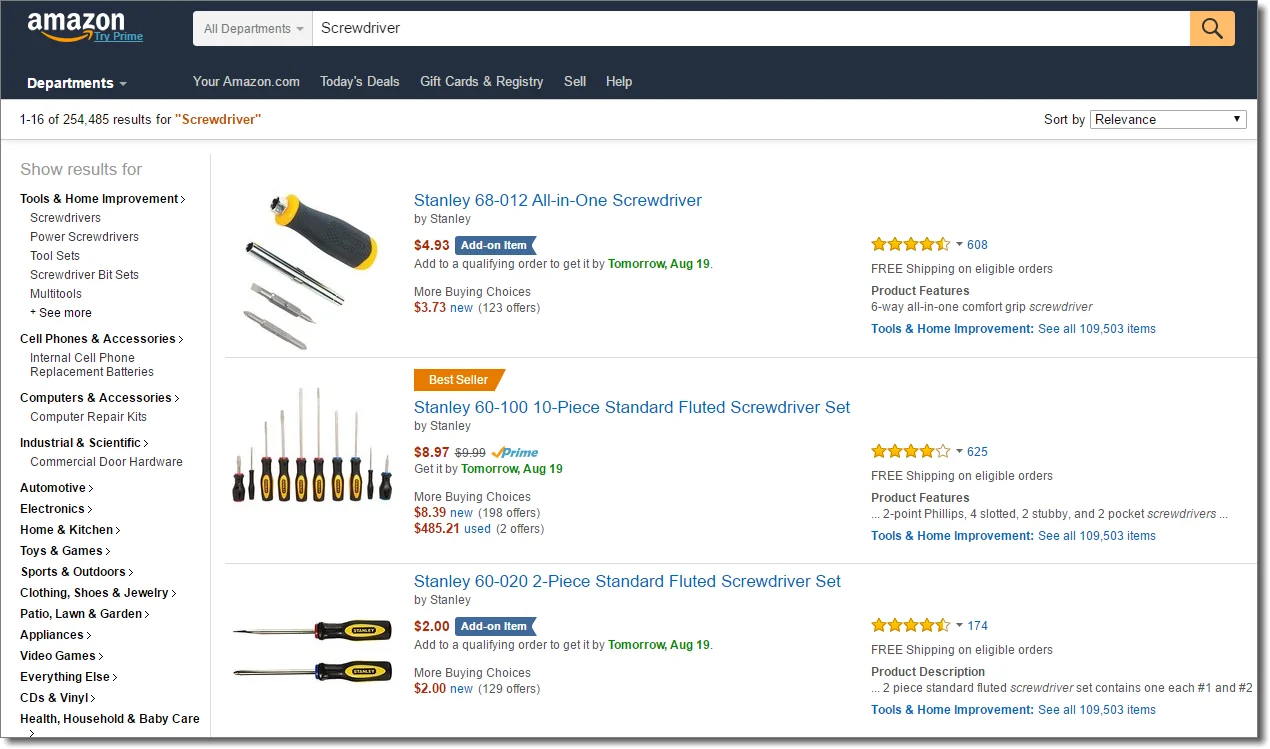 Why Is Amazon Seller Video Crucial for Your Listings? 
A recent study reports that more than 80% of companies get more website visits when adding product video examples to advertise their items. Additionally, 95% of video marketers stated that using such content to communicate their services or products helped shoppers better understand what these brands offer.
Such numbers prove that video ads are an influential marketing feature to urge buying decisions and that it's an option you should consider including in your product listing on Amazon.com. Below are some of the perks of using a product movie to advertise your items on the platform.
Advertising your goods with videos allows AMZ users to include as many details as possible. Such content also lets clients learn the features and benefits of your items faster. If you add persuasive calls-to-action, you can motivate viewers to buy your merchandise right after watching the videos.
Videos involve many senses.
The visual and audio elements make it more attractive to most shoppers than just text. For instance, you can create fascinating content by integrating eye-catching visuals with impressive sound components and a host who can efficiently transmit the message you wish to deliver. Furthermore, it might help you have a powerful emotional influence on your target audience, convincing people to select your product instead of what your rivals offer.
Videos increase Amazon conversion rates.
While customers spend some time on research before making their purchase, they often do not have enough patience to look through lengthy product descriptions. If your product video ad is short, you will instantly provide your visitors with the important info to know. Consequently, it will lead to better consumer understanding and grow conversion rates.
Here is how Amazon sellers can upload video to Amazon via their Seller Central profile:
Sign in to the Amazon Seller Central account.

Go to the

Amazon Video Upload

page and find Manage Videos.

Click on

Upload Videos

in the upper right corner of the webpage. 

Fill in the required information.

Review all details you have entered and click the Submit button.

Wait until Amazon.com approves your video. Usually, review and approval take up to seven working days. If approved, it will go live within two days. 
When you add your video to Amazon product listings, it will appear under the main product photos section. Thus, clients can easily locate and view the videos without scrolling through the entire listing. 
If you click on the Amazon video product thumbnail, it will display a bigger window via which clients can easily watch the content.
Who Can Add Amazon Product Videos?
It is easy to notice how including video content in Amazon product listings can increase your eCommerce sales. Still, there is some downside – you may not meet the platform's criteria for users that can post videos.
In fact, Amazon product videos aren't available to all merchants. Below we provide some guidelines on checking if you have permission to publish content within the Amazon marketplace.
Amazon.com restricts users that can add videos to their product listings to two main categories: AMZ sellers and vendors.
Amazon sellers (with a

brand registered

with the platform's Brand Registry) can publish videos on their

Amazon listings

via A+ content. You might also know this feature as EBC. Look for it in your Seller Central account. 
Amazon wholesale vendors can also post through the A+ content in the Vendor Central profile.
Don't qualify for these two categories? There is one extra option: registered brands that are not Amazon sellers. They can also add videos via the AMZ Storefront.
Unfortunately, Amazon.com sellers with no brands or unregistered ones seem out of luck. The platform only provides its most trustworthy merchants with video privileges. It considers users outside the AMZ registry as a liability in client service. Thus, Amazon.com gives trusted companies the most compelling selling features, such as video content, to help develop customer loyalty and boost sales.
What to Consider before Adding Amazon Product Review Videos? 
So, how to make Amazon product videos stand out? Realizing where to start with product video might be AMZ users' biggest challenge. So you should consider a couple of things before diving head-first into the world of powerful product video production.
You will have to make the first choice of who will make your content. There are two options. You can do it yourself (in-house) or outsource videos to some production agency. 
The best news is that AMZ video content is becoming much cheaper to make. It means your decision ultimately comes down to whether or not you wish to invest your time into creating videos. The essential part remains unchanged: making great content always takes time!
Another thing you will need to consider is all these pre-production questions that will set your Amazon videos up for success. We've gathered a couple of questions you need to ask yourself:
How to position your company? Keep in mind that brand storytelling is the key! It is what will bring lifelong clients to your digital business.

What pain point do your goods solve? There's a simple thing at the root of each sale: what is in this product for me? Provide an answer to this question to your potential customers, and you will nab the sales with ease. 

How to present your items in a way that makes them easily relatable and understandable? One of the major barriers to buying goods is when your clients cannot imagine their lives with your goods. Show your items so people can picture them as part of their everyday routine.

Can you unitize your product content to answer frequently asked questions? For instance, 'how-to-use' content can help clear any clients' confusion.

Are there any product variations? eCommerce product videos are quick and easy to emphasize multiple variations without getting users to click through a lengthy list of images.

What is your main for this product video? Do you want to inspire? Persuade? Educate? This aim should direct all your decisions along the way.
Don't forget to consider your setup: backgrounds, visuals, music, props, etc. They all play critical roles in ensuring your Amazon video is visually irresistible and brand cohesive. Try playing around with it! AMZ content should be anything but bland. The sky is the limit!
Common Types of Product Videos for Amazon 
Here are the common types of Amazon video content sellers create:
Explainer videos
It is perfect for showcasing goods designed to resolve a specific issue. Explainer videos should communicate what problem the customers have, how your items or services can fix it, and why clients should opt for your brand.  
Product highlights videos
Here you highlight the main perks of the product you are offering. Such content is commonly used to promote appliances, jewellery, or furniture.
How-to videos
They demonstrate how your product can be used. Typically it is made against a white background. The only difference between product showcase videos and how-to videos is that the former shows someone demonstrating how to properly assemble or use your product.
Brand story videos
Such an eCommerce video communicates your brand's vision, mission, and main values. Sellers can also add a brief history of their company, describing the challenges and events that led to its genesis. 
Amazon review videos
Consider this option if your brand isn't signed up for the AMZ Brand Registry. Instead, they are posted to your Amazon listing in the comments or reviews section by a client who has purchased your goods. In these video reviews on Amazon, your buyer describes the item and shares their personal experience with your merchandise in a sincere and engaging way. 
Lifestyle videos
Here you show how your goods might be useful in the real world. For instance, if you are selling bicycle helmets, you may show models wearing the helmets in different scenarios, including mountain trails, skate parks, or the city. 
Essential Amazon Video Requirements
With new smartphones equipped with 4K or even HD cameras, you might create high-quality content suitable for any Amazon listing. If you wish to make your content, start analyzing your competitors to understand their strengths and weaknesses. Take note of what other sellers' videos lack, and ensure to add this to yours.  
What else? How to create product videos that succeed? Let's quickly overview of common Amazon listing video requirements for video creation. 
Do
Aim to attract your viewers within the first seconds of your product videos on Amazon. If you make a long intro, your customers will lose interest and close the page.

Keep your videos short and clear. Cut out all the unnecessary and fluff details. It's better to keep the videos to under one minute. However, if you wish to use this content for Sponsored Brands video advertisements, it should not exceed 45 seconds.

Display your item as the solution to a particular customer's issue. A

comparison video

or product highlight is a good way to address it.

If you add a voiceover to your videos, make sure they are

high-quality

. When the audio is hard to hear or silenced, no one will watch it. 

If you utilize your phone to

make product videos

, prepare an affordable stand to ensure your shots are stable and smooth. 

Concentrate on your main benefits and features so the clients get the most out of your content. Shoppers prefer to check

selling videos on Amazon

to see the items in action and find out more about the merchandise without reading numerous copies.

Provide good lighting for your content. Ensure your products are well-lit, without glare or dark corners. If you do not have pro lighting, natural light fits as well.

Use additional on-screen text to highlight important features of your products. It's especially useful if viewers watch your

AMZN video

s with the sound off.

Include royalty-free music to the video background to create a necessary mood and give your content a professional touch.
Don't
Do not add any promotional details (such as "limited time" or "special sale"), time-sensitive language, or discount codes within your videos. The platform prohibits the usage of advertising info and won't approve your content if you include the above in your AMZ listing. 

Avoid defamatory references to other sellers. Amazon doesn't allow to talk about other brands in seller's videos. So, limit such statements to "our competitors."

Steer clear of any health claims contradicting the platform's Terms of Service. The approach is simple: anything you can't include in your listing copy, you can't add to your video.

Do not try to direct visitors away from Amazon.com by adding a URL to an external website. The marketplace simply won't approve such a video.
Start Creating Your Best Amazon Product Videos Now!
Now that you have learned some best product video rules, you may imagine having such powerful advertising tools on your Amazon product page, helping you sell with videos on Amazon and turn visitors into buyers. 
However, developing great video content might be time-consuming, so your task is to put as many processes on auto-pilot as possible.
For example, SageMailer can help you with customer feedback management by sending customized review requests and easing communication with clients. Sounds great to you? Start with a free 30-day trial, and let us take some of Amazon's routines off you.