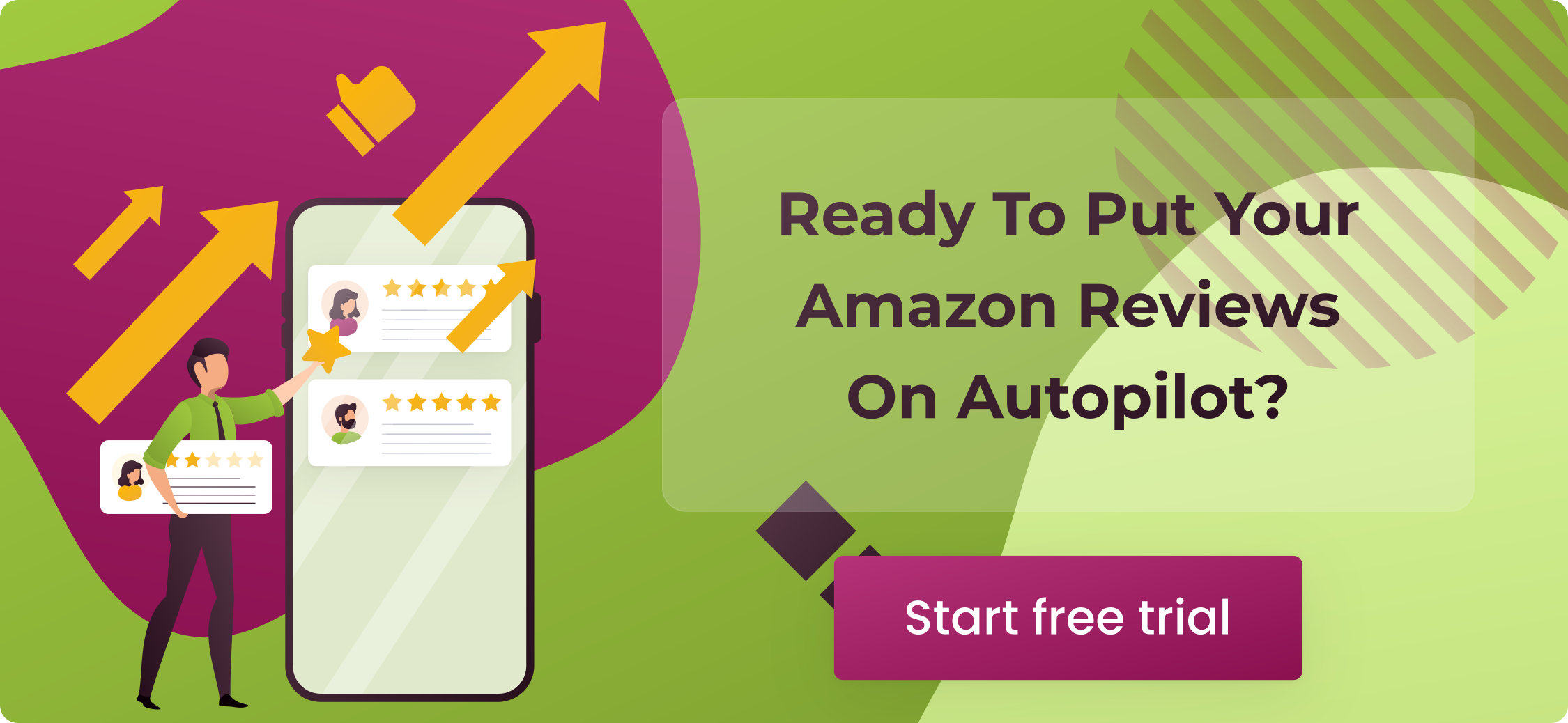 So, you've made the decision to become an Amazon FBA seller – you've researched what to sell, you've done your research and you've sourced your product; now what?
The next stage is, of course, shipping your product to Amazon so that you can begin selling. Here is our step-by-step guide for you on how to ship to Amazon FBA.
How Much Does Amazon FBA Shipping Cost?
The fact is, there are a lot of factors that go into the cost of Amazon FBA. 
You need to first understand the different costs that come with selling on Amazon.
The cost of selling on Amazon will be based on your selling plan, fulfillment strategy, product category, and other factors. 
These all play a role in how much you'll ultimately pay to use Amazon FBA. 
Let's look at each of them:
Selling Plan

– There are two types of selling plans on Amazon: Individual and Professional.  If you enroll in the Individual Plan, you'll pay $0.99 per unit sold, plus other selling fees.  If you enroll in the Professional plan, you'll pay a monthly fee of $39.99, plus other selling fees.

Fulfillment Strategy – There are two types of fulfillment strategies: Fulfillment by Amazon and Seller Fulfilled Prime.  If you use Fulfillment by Amazon, you'll pay storage fees and fulfillment fees. If you use Seller Fulfilled Prime, you'll pay storage fees, order handling fees, pick & pack fees, and Iight handling fees.
Product Category – Certain product categories have additional fees, such as long-term storage fees or referral fees. These will be in addition to the other selling and fulfillment fees you'll pay.
Other Factors

– There are a few other factors that can impact your Amazon FBA costs, such as returns and refunds, overage fees, and closing fees.
Now that you know what costs a seller incurs on Amazon, let's take a look at how much Amazon FBA actually costs. When using Fulfillment by Amazon, you'll need to pay:
Storage Fees

– Amazon charges a monthly fee for storing your products in their fulfillment centers. This fee is based on the amount of space your products take up and can vary depending on the time of year.

Fulfillment fees

– These are the fees Amazon charges to pick, pack, ship, and deliver your products. The fulfillment fee is based on the weight and dimensions of your product.
All of these factors play a role in how much you'll pay to use Amazon FBA. 
To get an accurate estimate of your costs, I recommend using Amazon's FBA calculator.
How to Ship to Amazon FBA? 
You have picked your items and added them to the FBA seller account, the final step to selling with Amazon FBA is to ship your items to an Amazon Fulfillment center!
This "how-to guide to Amazon shipping" is going to elaborate on all details you need before packaging your items and shipping them to trade and earn
Stage 1- Amazon Inventory Management
The first phase to deliver products to Amazon is inputting consignment into the Amazon Seller Central account.
At the moment, you should add your product lists to your account and mention a list of products under your inventory page.
Next to every product, there is an "Edit" button with a drop-down menu, with send or replenish inventory option.
At this moment, you'll confirm your shipping address, the place your consignments are going to be picked up, and how your inventory is being sent.
If you are shipping one item or multiple of the same items, you will mention that it's a case-packed product.
If you are sending a variety of products, different types, and quantities, you will send the individual product, right after you will input the exact amount of each product.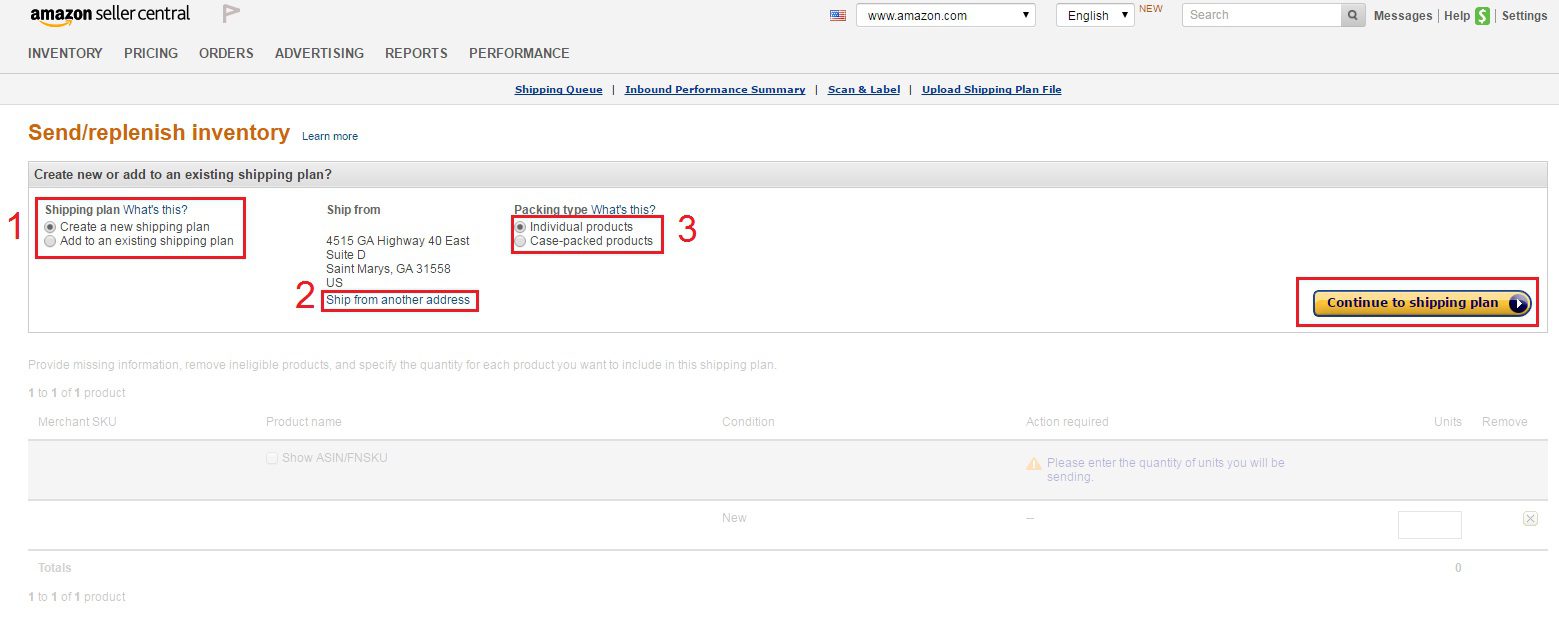 Stage 2: Prepping FBA Products
Every seller has to pack every product differently, depending on the type and quantity of the product.
Amazon has particular packaging and prepping instructions based on items including jewelry, adult products, baby products, and much more.
If you are about to ship fragile products such as sharp objects, jell, or liquid, Amazon has special packaging instructions to avoid spillage or injury.
Some items require additional packaging to make sure safety during transit.
This may need particular consignment material such as additional bubble wrap or strength boxes, poly bagging, and high-strength tape.
If you don't intend to package your products or want to avoid the hassle, Amazon also offers prep and packaging services that cost a fee per unit.
It depends on product size and category, this may be as little as $0.5 to $2.00 to package and prep oversized and large products.
Stage 3: Amazon Product Label Requirements
After the packaging, you will individually label every product before you deliver to Amazon.
You might wonder, why labeling wasn't mentioned earlier, and it is because Amazon has quite strict instructions to make sure maximum competence when storing products in their warehouse.
Every item must be visually labeled, Amazon will cost you a fee to relabel items that they can't see properly the label for.
If your labels aren't visible and covered by packaging, we recommend relabeling so the label gets visually visible to anyone managing merchandise.
You got three options to label your items.
The prime is using a label with product identifiers such as EAN, ISBN, UPC, relying on what your supplier or maker provided you with.
The second choice is to use an ASIN number if you have that acknowledgement at your disposal.
Lastly, like prepping, Amazon also offers labeling services through Amazon FNSKU label service. This labeling costs $0.30 for each product but can differ for the special product category.
If you intend to print and apply labels yourself, you can have printing access through the same drop-down menu from the inventory page.
Under " who Labels" select either trader if you wish to mark the product yourself or Amazon if you prefer to pay the cost and have Amazon label the items for you.
We encourage the seller to take their time for labeling, making sure they mark every item to avoid service fees from Amazon.
Make sure every label is printed clearly and is both readable and scannable.
Stage 4: Review Amazon Packaging
By this product, all your shipping products are individually packaged and labeled.
Now it's time to place the items in boxes and batches and deliver them to Amazon FBA centers.
Take note, in some cases, you will be asked to separate your products into different boxes to ship to Amazon. Amazon will be asked to break up your inventory and send it to different locations depending on demand and supply.
The location selected by Amazon will permit your stock to be sold faster. This explains, your inventory can be distributed around the world and may not be stuck in a single location.
You might request that all your inventory be placed together at one locality through the Amazon inventory placement tool. They may affect the profitability and sale of your inventory.
Once you understand the shipping locations, you go aged to confirm and review shipping details. This includes validating locations, types of each product, amount of product, and shipping ID given by Amazon.
If you have validated all of these details, move next and confirm the shipment, and get scheduled for shipment.
Stage 5: Shipping to Amazon FBA
Before you party, always ensure you review your shipment details and track the shipment unless it is acknowledged by an Amazon Fulfillment Center the shipment has received.
If you are shipping a couple of boxes, this might can take a few days or weeks depending on quantity and size. For high and large quantities like pallets or truckloads, this journey may take an even stretched period.
Despite duration, ensure to monitor your packages constantly.
Ultimately, your consignment should be complete for delivery and you'll be notified by Amazon authenticating the package.
This information will be echoed in your Amazon Seller Central account with inventory levels and updated stocks for the products you sent in.
Stage 6: Shipping From Supplier To Amazon FBA
Some sellers don't want to bother handling inventory, so they work out a deal with the manufacturer or supplier to directly ship to Amazon FBA center from the producers.
Fundamentally, these FBA sellers act as a middle man, connecting the order from trader to the FBA centers and earning profits in between.
Don't get overwhelmed though, this journey isn't as easy as you think. The first thing comes first, if you are a fresh seller, and don't have an association with your supplier, this might be a bad call.
Particularly, if you don't have full acknowledgement in your supplier yet, you need to be extra careful about paying for items you won't see ever. Packages go missing and fresh sellers will be trapped with a loss of capital and no products.
In order to have these unestablished relationships, most suppliers don't ship to Amazon directly unless FBA sellers purchase enough items. This is known as minimum order quantity or MOQs.
Some makers will only ship to Amazon if retailers buy pallets or truckloads of the same products, which needs a ton of money. For fresh sellers, this zone might be too risky this early on.
If you have an experience with FBA and have a strong connection with suppliers, you can ask that they ship your products directly to Amazon.
This includes the dealer following Amazon's shipping instructions, obligating to packaging and marking all of your inventory, and sending it to the exact center locations.
This will save sellers enough time, energy, and resources that they can put into their businesses. But as we described, this is only suggested to the more expert seller with established and confident associations with their dealers.
Common Mistakes To Avoid When Shipping Directly to Amazon FBA
When you are shipping your products to Amazon FBA, there are a few common mistakes that you will want to avoid. 
These mistakes can cost you time and money, and can also result in your products being rejected by Amazon. 
Common mistakes include:
Not using the correct packaging:

Amazon has very specific requirements for the packaging of products that are being shipped to them. If you do not use the correct packaging, your products may be rejected or damaged in transit.

Not labeling your products correctly

: All products that are being shipped to Amazon must be labeled correctly. This includes having the correct product information and barcodes on the labels, for instance, an

Amazon FNSKU

.

Not including all required documentation

: Amazon requires certain documentation when you are shipping your products to them. This includes a packing list, invoices, and other documents that may be asked of you.

Having an unreadable barcode

: Amazon requires that all products follow a barcode system. If your barcode is unreadable, Amazon may reject your products.
Conclusion: Best Way to Ship to Amazon FBA 
The right approach of inventory and shipping of Amazon FBA invites new and seasoned sellers to sign it up.
However, it all starts with properly setting your FBA account and following the guide above on how to ship to Amazon directly. Once you complete all your steps, you will enjoy the benefits of using Amazon FBA.