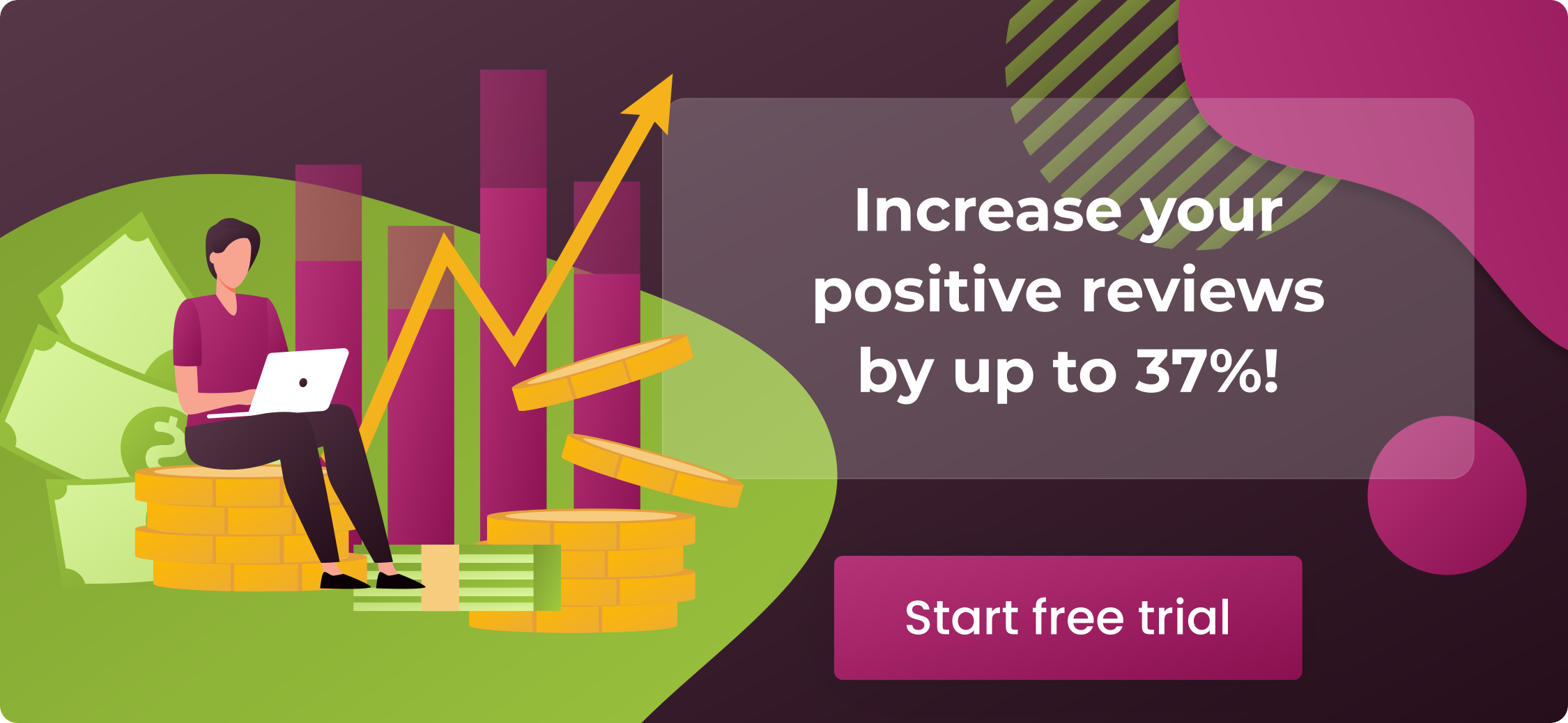 Have you ever come up with a nice idea to sell T-shirts on Amazon that you thought other people would like to purchase if you offered them for sale? You may be sure your idea is fantastic but still not be fine shelling out the cash to obtain a minimum number of clothes printed. If you are wrong and no one buys them, you would be stuck with a load of clothes you do not need and out the costs of printing them.
That is an issue that Merch by Amazon solves.
What Is Merch by AMZ?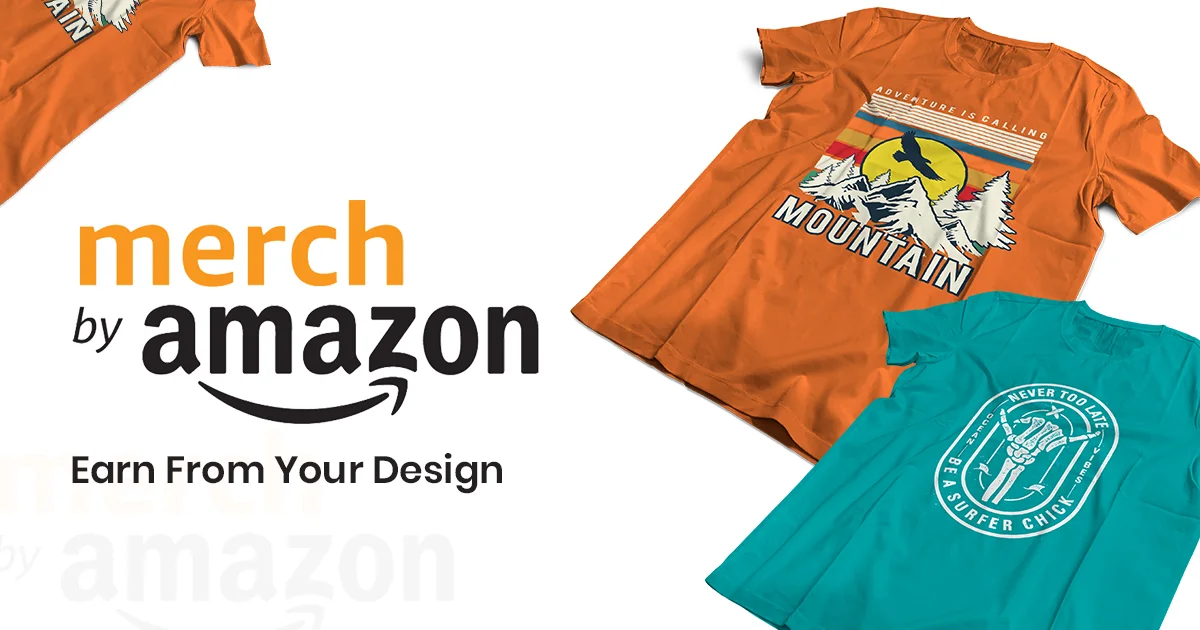 Merch by Amazon refers to the print-on-demand solution that helps artists to list and sell their designs on the platform with no upfront investments. All you need to do is to send your design, pick colors, and determine a price. AMZ will do the rest. 
No inventory investments. No manufacturing costs. This service is open to everyone who wants to run a business on Amazon.
AMZ has a broad range of goods you can add to your Amazon designs. Below is a list of the items it has on offer:
T-shirts
V-neck shirts
Pullovers
Hoodies
Raglans
Sweatshirts
PopSockets
Phone cases
Tank tops
Tote bags
The marketplace continues to broaden its product range for printed goods, so we should see new items available shortly.
How Does Merch by Amazon Work? 
Merch by AMZ functions with an invite-only approach, indicating that sellers must apply for an invitation before uploading merchandise designs. They will need to give all the necessary info AMZ requests and wait for the platform's approval. Such an invitation procedure usually takes up to 3-4 months. AMZ made applying for its Merch by Amazon solution a bit tricky to avoid fraudulent merchants.
The two-step procedure for joining the solution is as follows:
Step 1: Submitting business info
The platform requires sellers to share business details to arrange an invitation. AMZ will ask for details like your:
Personal contact info
Business contact info
Tax identification number
Social security number
Routing and bank account number
Step 2: Sending your invitation request
As soon as you have all the required information, log in to your existing AMZ account and proceed to Merch by Amazon's registration page. From here, choose the 'Begin Application' button to start with the following page, where you will enter the details requested in the box.
Then, the first webpage will request your phone number, full address, business and personal email address, country, and business name. The second one will ask for your banking details, and the last one is a tax questionnaire.
Once you complete the first three web pages, you will end up on your request invitation form. You will need to enter information like industry type, organization name, your website, and any extra info you wish to add. Then, choose 'Send Request' and wait for AMZ to contact you!
How to Grow Sales with Merch by AMZ?
Like any other business solution, Merch by Amazon demands careful consideration and planning. To get sales and draw your target audience, bear the following best practices in mind:
Keep tabs on trending designs
Watching the top industry trends is essential to succeed in Merch by Amazon. In addition, social media apps like Facebook, Instagram, Twitter, and TikTok will provide you with a good idea of relevant topics that you may use to source your design creations.
You wish to develop ideas that will be unique and connect with the specific audience you are targeting. Keep your designs fresh, and you will be able to generate profits with your merchandise.
Check the performance of the design
When beginning with Merch by AMZ, you are limited to ten submissions. What is great about such limitations is that you can monitor the individual performance of the designs to check which ones bring the most sales. Check if they work well within three or four weeks of submitting your creations. If you struggle to make sales, consider switching to a more creative design idea.
Be attentive to client reviews
Often overlooked, positive reviews might improve how your offerings perform on Merch by AMZ. Not only are good testimonials important in growing your ratings, but they also give you a good reputation as a merchant.
Negative feedback can also be used positively. For example, when you have poor reviews on some design, it would be smart to look at problems with the design, delete it and resubmit when edited better, or simply add a new design.
SageMailer review tracking tool allows managing all customer feedback, star ratings, and reviews in a single place with a round-the-clock review tracking feature.
AMZ review tracker checks unlimited ASINs and sends instant alerts, so you stay fully aware of your client's experience.
Get an online presence
To become successful in Merch by AMZ, you should establish a digital presence. Most clients nowadays use the web to look for goods and services, and it can be a waste not to benefit from this opportunity. Therefore, develop a website that is simple, brand-focused, and user-friendly. Add your social media profiles and connect with your potential customers.
There are many ways to get your presence online, and sellers can achieve it by publishing relevant content like videos and blogs. The more exposed your company is, the easier it will be for clients to find your goods.
Promote, promote, promote
It would be great if you displayed your merchandise designs so shoppers could find them. With promoting, you are putting your stuff out there for your clients to discover. Whether adding on Pinterest or publishing on Facebook groups, you need to advertise your creations to get more sales.
You can also leverage sponsored advertisements to increase visibility on the AMZ platform. Sponsored advertising helps you bid for particular keywords and show them at the top of the search results page. Arrange your ad campaigns accordingly, and see how many visitors buy your goods.
How Much Can You Earn with Merch by Amazon?
When you sell with this solution, you are concluding an agreement with the marketplace, which buys the rights to your merchandise designs and pays royalties. Every time you sell products on AMZ, you receive a percentage of those sales in return. The amount of royalty you earn depends on many aspects, including packaging costs, shipping costs, exchange and return commissions and fraud protection.
Sellers may get a better idea of how much they can earn by checking the Amazon.com website. Remember that while Merch by AMZ helps you earn money on the side, you will not reach AMZ business-level revenues. After all, you submit designs, and the platform takes care of the rest.
Your best approach might be incorporating Merch by Amazon into your overall selling strategy. Some independent AMZ merchants operate their online business and use Merch by Amazon to supplement their revenues. You can get a solid passive income with this program when you develop unique designs that sell.
Advantages of Merch by AMZ
What makes Merch by AMZ the best solution for on-demand design printing is its access to the Amazon Prime client base. Your item will come up in search results as soon as it is posted. The marketplace will print, pack, and deliver the product with Prime perks to its members. 
Launching a merchandise company would generally cost you thousands of dollars in investments. Instead, Merch by AMZ saves you the hassle and headache, so you can concentrate on promotion and business development. 
You do not need to worry about inventory, delivery, returns, or customer service, which makes this program a lucrative opportunity for passive earnings.
Merch by Amazon: Sell T-Shirts and Grow Your Revenues Easily
Merch by AMZ is a simple and potentially high-profit way to earn extra cash.
But as with any business, setting your profile up and your designs uploaded is just the beginning. You will also need to get to work advertising your merchandise to ensure shoppers know it exists and wish to purchase it. If your offer is good, once you get a little traction, clients will start coming your way, and rewards will come with them.
Let SageMailer take care of your feedback management and communication with clients. Register for a free trial and make your sales soar. Good luck!