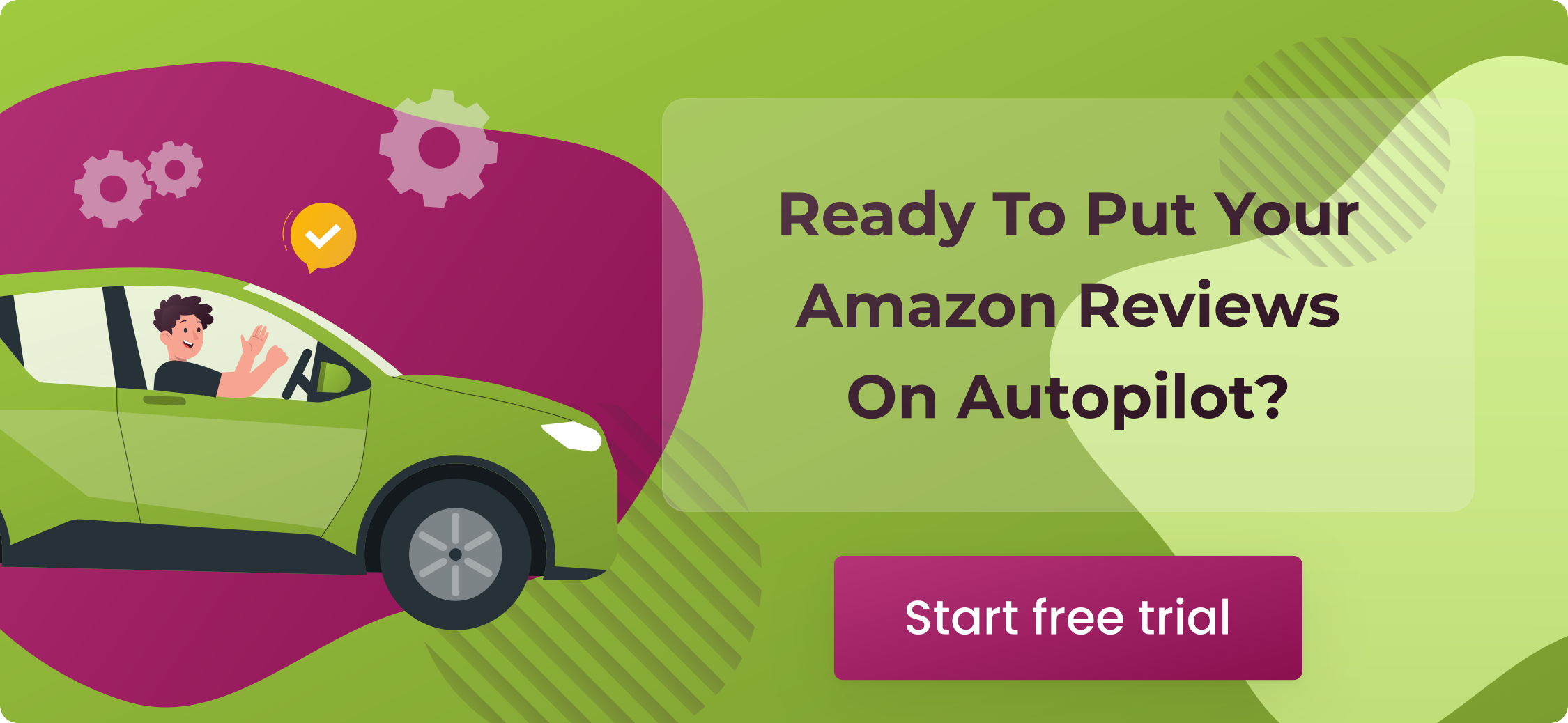 Believe it or not, product images may be one of the most critical factors in any product listing on Amazon. Top-quality and catchy pictures will help you stand out from the competition and boost sales of your products by displaying to potential clients what they will get. Otherwise, blurry and dull photos or even the wrong number of text images will make a big difference, not in your favor.
What about Amazon images size? How to optimize your listings better?  In this article, we'll cover helpful tips on getting Amazon product images and ensuring they match the platform's requirements. 
Why Are Amazon Listing Images So Important? 
When shopping in an offline store, you get to check all the items in person. You can look at the products and test them before purchasing. However, there is no such option when purchasing a product on Amazon or another e-commerce marketplace. The clients are to go off only with the images. That's why adding high-quality images to an Amazon product listing is crucial for merchants on Amazon. 
By including top-quality photos when selling on Amazon, you will: 
Bring more traffic to your listing.

Generate more sales and increase conversion rate.

Reduce the number of negative testimonials you get.
Your marketing strategy should start with adding great pictures, so let's delve into Amazon image requirements to learn how to do it right. 
How to Put Images in Amazon Product Description: Guidelines and Terms of Service
Amazon has specific standards for any merchant's listing. Photos requirements are not an exception, and they apply no matter in what country you are selling. In addition, the platform sets certain rules to maintain the website's high quality and help you sell. Remember that Amazon gets money off your deals, so it's in the platform's best interest to make you increase sales. 
Below, we provide a list of Amazon image requirements. Remember, if your images don't match them, the pictures might be rejected, and you will need to edit them additionally.
Technical Requirements to Amazon Images
File formats: jpeg, tiff, png, and gif.

Amazon picture size and dimensions: 1000 pixels and above in either width or height.

Color mode: CMYK or sRGB.

File names: include the Amazon ASIN, ISBN, JAN, EAN, or UPC as your product identifier, then a period followed by a correct file extension. 
Contextual Requirements to the Main Amazon Images
No illustrations. It should be a real photo of your products. An illustration or drawing is not allowed. 
No other items are present. The image should include solely the product you sell. Don't include other things, as it can confuse the shoppers and make them believe that other products are offered. 
Top-quality images. Your photos should be well-lit, in focus, and have realistic colors. It's OK if you edit the picture a little bit. However, it should still display how your items look in real life. 
The item should fill the frame. Music, books, or video pictures are to fill the frame entirely. All of the goods must fill the frame at 85%.
Visibility of the item. Main pictures should display the entire item in the frame. No part of the product can be cut off.
Background. The background of your image is to be white.
No graphics or text. The image shouldn't include any additional graphics or text added during editing by a graphic designer. 
No offensive pictures. It's obvious, but any offensive or pornographic images will in no way be accepted. 
For other product images, some of the guidelines are different so that you can be a little more flexible:
Other objects. Your pictures can contain other items or use models to show how products are used.
Cropped pictures. You can add zoomed-in and cropped images to display certain product features.
Background color. Other colors than white are acceptable.
Graphics and text. You can use graphics and text in your other photos to explain particular features and ways of using them. 
How to Add Custom Images to Amazon?
Now, we will cover all the options you can get the images you require to sell your Amazon products efficiently.
There are three available options:
Ask your supplier or manufacturer
If you are purchasing existing goods from a supplier or manufacturer, they must already have images you might use. On the other hand, such images are not necessarily good. Suppliers and manufacturers aren't the best advertisers, so high chances are the pics they give you won't meet your standards.
Go to professional services.
If you are not confident in your contractor's photography skills, how about hiring a professional? Of course, it will cost some additional money, though you will get first-class images to sell your items. Just give straightforward instructions about Amazon requirements to the photographer. Otherwise, it may result in paying for pictures that you won't use.
Take the pictures yourself.
How to take great images for Amazon's FBA business? If you have a good camera and are great at editing photos, think of simply taking the pictures yourself. It's the best option as it gives you absolute control, and you can make sure you get the right photos.
Do I Need to Include Images? 
If you sell products already listed on the platform, you probably don't have to worry about images. Your products will be included in the existing Amazon listing, and you can leverage the pics that are added there. Most products with brand names are likely to have a listing, so don't forget to check it. Why go through the unnecessary troubles of making and uploading images. The same applies to videos. If you are looking for ways to add videos to Amazon listings or add product videos to Amazon, check the existing listing first.
How to Upload Images to Amazon Listings? 
As soon as your images are ready, it's necessary to upload them to the platform and include them in your listing.
You'll be asked to upload up to nine images while creating a new product listing. But if you wish to add new pictures for an existing Amazon seller listing, do the following:
Enter your Seller account.

Go to "Manage Inventory." 

Select the item you want to add new pictures for.

Choose "Manage Images" in the drop-down tab.

Click on "Add Images."

Choose the picture slot you want to upload your picture to. You can select an empty one or change the existing photo.

Choose "Browse File."

Select the photo you wish to upload.

Click the "Upload image(s)" button.
If your items match Amazon's guidelines, they will be accepted within a couple of hours.
Other Tips and Tricks for Your Product Listing
A great Amazon product image will help you market and sell the items. However, we'll also speak about some other aspects you should consider succeeding at Amazon:
Test, test, test
The only way to know that the product pictures are the best they may be is to test the images and see how making changes influences your conversions. However, before any testing, set some baseline for conversions. Furthermore, when testing a picture, do not change other variables in product listings so that you can be sure that the picture is what influenced your sales (and not, for instance, the new product description or headline you added).
Think of the content quality
To get customers to buy your goods, you need to include the benefits of your items in the Amazon product description. While creating the content:
Add everything the buyer should know about your item. You don't need to write a lot, though you can answer all the potential questions.

Focus on the product advantages. Explain how the item can make your customer's life better or easier.

Split the info into paragraph subheadings to make the content much more readable.
Answer customer's questions
The platform allows customers to ask questions about your goods, leave feedback, and add pictures to Amazon reviews. Keep in mind to provide prompt answers once the questions are posted. They will appear on your Amazon listing and give clients additional information about your items. SageMailer is an efficient tool that helps sellers communicate with customers and feedback management. Use it to automate the requests, get more organic feedback and spur sales.
With its convenient Response Center, sellers can significantly enhance their communication with buyers. This feature is especially useful during peak periods when customer support may become overwhelming. The tool offers a centralized dashboard that allows sellers to access multiple marketplaces, making it easier to manage buyer messages with pre-designed templates or mark them as "No response required." 
Add keywords
If you wish to show up in the platform's search results, make sure to add keywords to your product detail page. It will let Amazon know about the type of goods you sell and the searches your Amazon listing should come up in.
Don't underrate the value of good Amazon product images. It's an essential part of advertising your items. Fortunately, getting high-quality pictures for your Amazon listings is simple if you know all the guidelines. You won't have any trouble uploading beautiful yet efficient images for your products when you follow the rules above.
Turn Visitors into Shoppers with Better AMZ Photos Today
The saying "an image is worth a thousand words" is an old adage that is used again and again because it is still true—maybe even more so in the modern technology-driven globe. We are very visual creatures, and our attention time has only gotten shorter. 
Use this guide to your advantage and make quality images that not only enhance your listing content but have the power to convert the large number of customers who most likely will not be reading your page text.
Photos that are eye-catching, informative, and in accordance with Amazon image requirements will contribute to the performance of your merchandise and AMZ business as a whole.