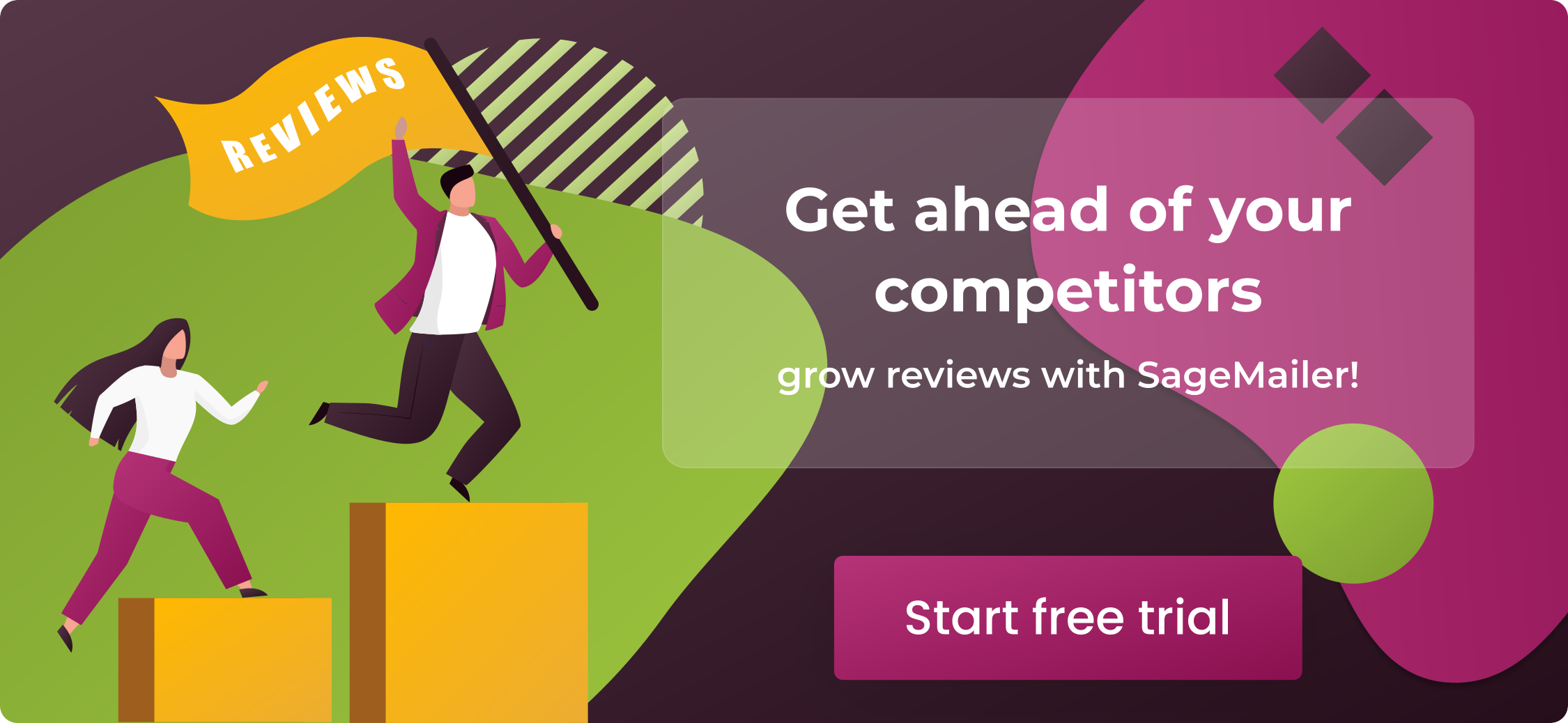 If you are serious about online marketing, you have likely spent hundreds of dollars on testing, experimenting, setting up a Facebook shop, and workshopping, only to learn that you simply are not reaching the target audience.
That is where Amazon Posts come in.
The marketplace is doing much more than just implementing social media techniques in eCommerce. Its Posts initiative reconsiders social media marketing, which may be the solution to some online sellers' issues.
So what are AMZ posts, and how to post on Amazon? Keep on reading to learn more!
What Are Amazon Posts?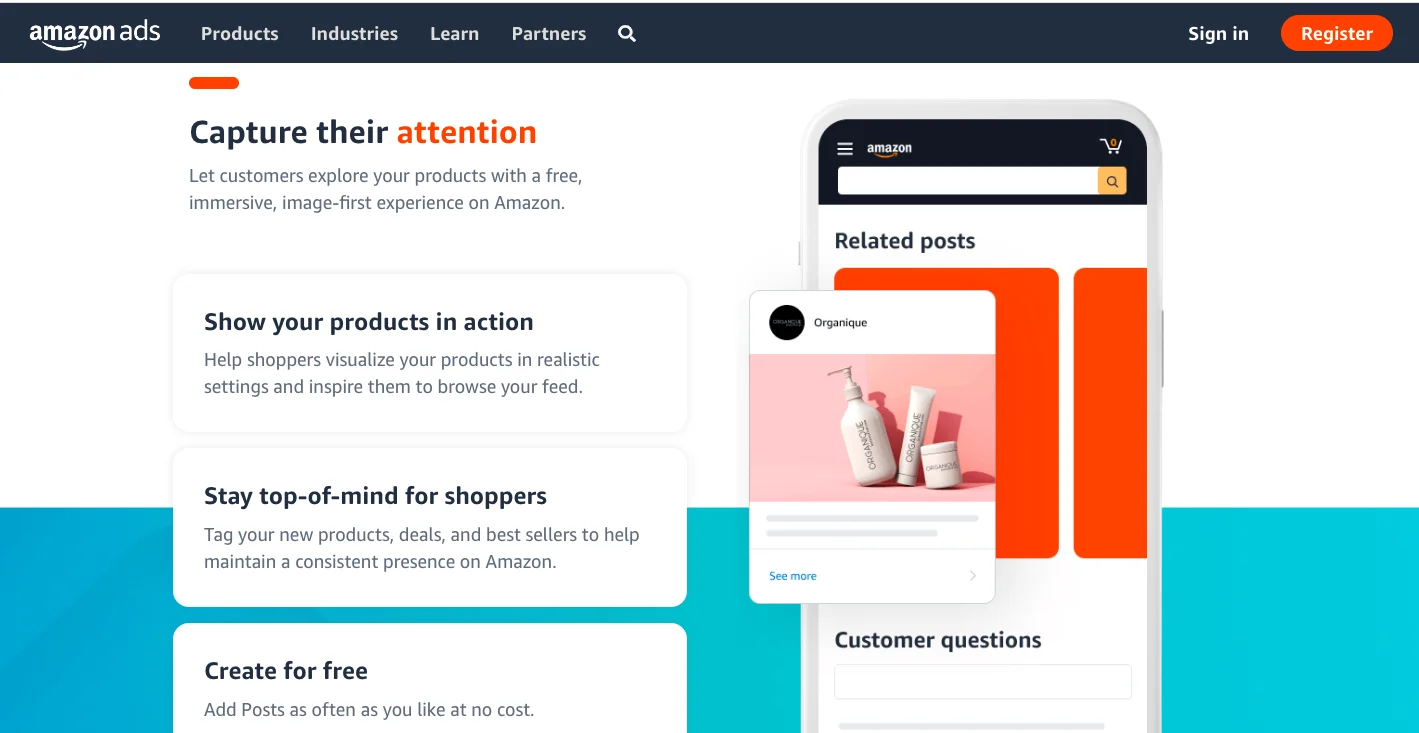 First things first. Amazon Posts are special publications or cards that advertise your products and brand for free via descriptive captions, lifestyle images, and a reference link to the individual product listings. They come in across the AMZ app, including your company's feed, related category and product feed, and Amazon listings. 
The platform indicated that such publications aim to help customers find new goods and to check what their favorite companies are offering. Buyers can do it by scrolling their feeds of brand-related content – it is the content sellers create for their items.
Posts may also include a bunch of nice features:
Reference URL to product detail pages which take shoppers exactly where they must go to purchase from you.

Category tags allow buyers to explore AMZ publications in a specific category.

Shoppable feeds – your customers can purchase right away.
If you use some social media, you will immediately see that Posts feel and look a lot like Instagram or Facebook storefront publications, just on AMZ. Use your creativity in the platform beyond your Enhanced Brand Content and a plain product detail page.
Who Can Use Posts on Amazon?
If you are trying to make Amazon Posts, you will need to meet the requirements below:
AMZ Brand Registry member;

Amazon vendor or seller in the United States;

Owner of AMZ store.
When it comes to the Posts guidelines, merchants cannot create publications for the following goods:
Alcohol beverages;

Adult products;

Tobacco goods and related tobacco goods;

Body branding and tattoo goods;

UV tanning equipment and services;

Weapons

Some other categories. 
Amazon Posts: Pros and Cons
Advantages
Use this solution for free – Free market exposure for your company in the world's biggest shopping marketplace can never serve as a bad thing.

Repurpose your social media posts – if you already publish brand content to your social media pages, save time by sharing it on AMZ Posts.

Outperform your competitors– Post is a new feature, and right now, not many sellers are using it, so it provides you with another way to stand out from the competitors.

Get statistics on your customers – The AMZ Posts dashboard provides you access to shoppers' engagement metrics, for example, clicks, views, and clickthrough rates, so you might see what is and is not working and tailor the content accordingly.

Amazon Posts are rather evergreen – As long as this solution is around, anything you publish will live on the listings and wherever else the platform's system selects to put it.

There are no limits – Right now, sellers can add as many publications as they like. It means you may fill the Product Categories and Related Products field with as much of the content as possible before other merchants are even using this feature.

Did we say it is free? – Unlike Amazon PPC, there's no cost-per-click.
Disadvantages
No sale attribution – AMZ simply doesn't deliver revenue indicators, so although you will know if shoppers are clicking through to the product listings from the posts… you will not know if they are purchasing.

Time/resource balance – To make the most of AMZ Posts, we recommend making publications as frequently as you might on any social media platform.

Amazon picks where your publications appear – Sellers cannot specify where their posts will come up and cannot select the tags attributed to them.

Other sellers can use It – It is yet another place other sellers' goods can appear on your product listings.

The Amazon Spark solution died for a reason – Beating the competitors onto AMZ publications could either become a stroke of genius or a total waste of resources and effort. Only time will tell.
How to Post on Amazon? 
The registration procedure is straightforward; however, make sure to read through the platform's Acceptance Policies and Posts Content Guidelines before you start:
Log in at posts.amazon.com.

Make a brand profile (verify your brand name with the logo)

Start posting (add photos, captions, and tag-related goods — AMZ tags related product categories automatically)
Extra Tip: You will wish to develop a proper "social" schedule and brand marketing (product and lifestyle imagery, messaging, creative, etc.) before availing of Amazon Posts. Otherwise, you will be wasting time. More best practices are below.
Best Practices for Amazon Posts: Examples
Now let's check out the anatomy of Amazon Posts. First, master the basics. Any such publication of the platform consists of:
A custom picture;

A profile banner (your brand name and logo);

A caption text;

A "Show Product" icon (revealing more information about the goods featured, including price and review stars);

Category tags (the platform will add tags to relevant item categories automatically)
Professional lifestyle and product photography: Publications are entirely dependent on imagery. Buyers scroll through their feeds and product listings promptly, so your pictures should be original enough to stop them in their search and cohesive with your branding and content.
Develop the right brand marketing strategy: Do not dive headfirst into the Amazon Posts solution without fully understanding your target audience, competition, and brand differentiators. It will ensure you craft content that represents your authentic value and connect with the proper clients.
Consistency is the key: Publications are evergreen, as there is no true timeline. If you make ten publications and never post again, you might get engagement in perpetuity—however, according to our studies, the marketplace provides more placements to sellers who post consistently. So when you only have the bandwidth to publish once a month, it is better than nothing. Still, you will get a better ROI when posting regularly. As with a typical social media strategy, it is better to post fewer publications consistently than inconsistently post a bunch of publications.
Aim for a concise, actionable, relatable copy. AMZ encourages brief and quick captions. Keep your publications short and in line with your brand voice. Image text and captions can include emojis, abbreviations, and hashtags—but hashtags are not clickable (yet).
Leverage your social content and existing asset: You do not have to start from scratch! Use your existing product and lifestyle pictures and Amazon graphics in your publications. Besides, pull content and messaging from your other social network channels to avoid reinventing the wheel.
Make it engaging: When a customer is scrolling a long list of publications, what can make yours stand out? Try to make it curious, interesting, or problem-solving. You might add a bit of humour there or include images that get buyers to take notice. Ensure every piece of your content is used as precious real estate – it is not a lot of space, so you have to make your posts stand out.
Test and test your AMZ content again: Don't forget that the platform gives you data you are welcome to use to monitor the effectiveness of any publication campaign. Utilize it to source an idea of what visitors respond to and how. You might even want to adjust your message to be specific and check what works best.
Amazon Posts: Bottom Line
Social media marketing, be it Facebook eCommerce or Amazon posts, is vital to developing a relationship between sellers and customers. Our ability to connect in meaningful and honest ways influences how well our business runs. Amazon Posts can become a helpful bridge between your straight digital commerce experience and social media advertising.
This AMZ solution is interesting mainly because it lowers friction and extensively integrates with the marketplace. That being said, there're brands with lifestyle visual content ideally suited for such an environment.
If your company falls into this category, do not waste your time. Instead, proceed with strategizing and check how well you can reach your shoppers via Amazon publications.
If you wish to learn about other innovative ways to enhance your AMZ company, think of getting assistance with customer feedback management.
SageMailer can put most of the review collecting routine on autopilot so that you can concentrate on your priority tasks. So, register for our 30-day trial and boost your sales now!