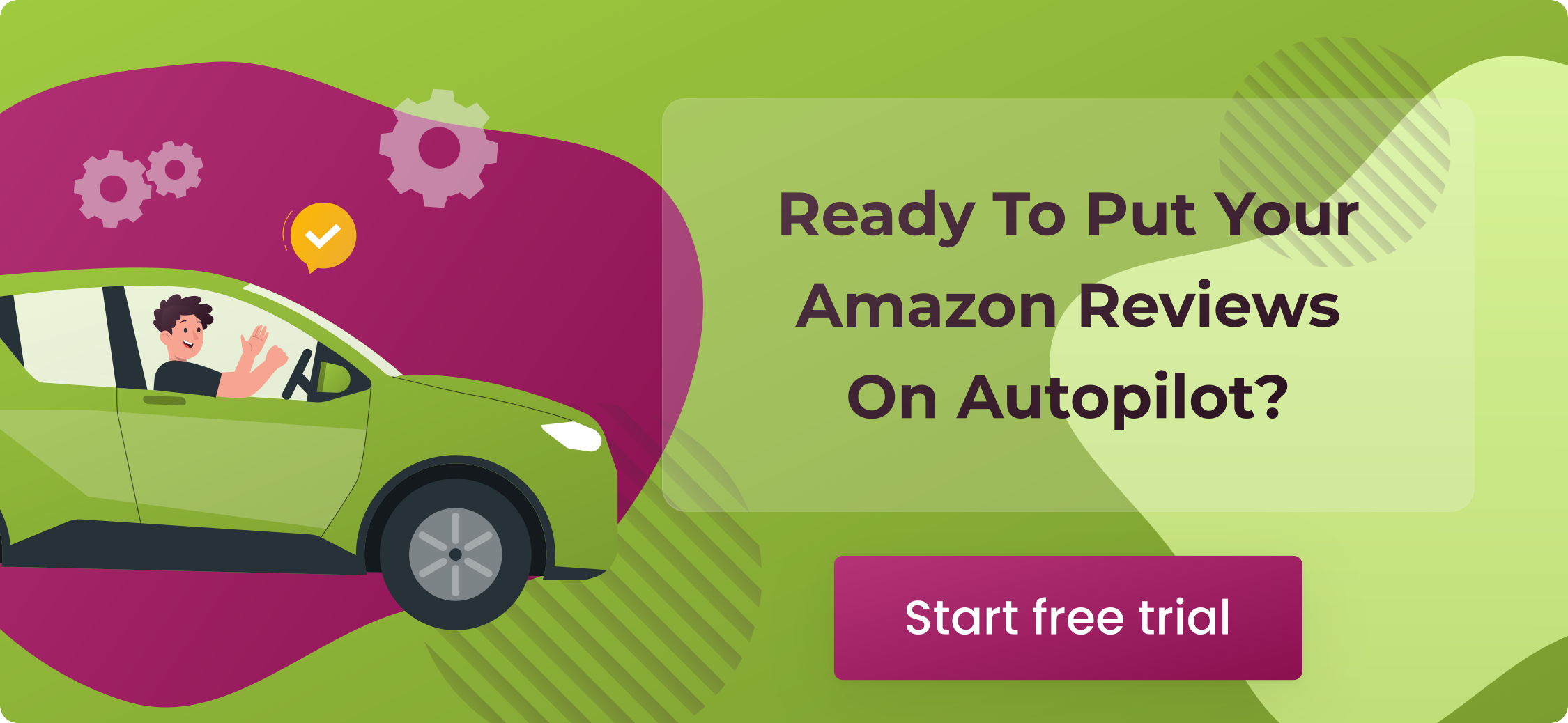 Wide range of goods, global customer reach, and even shipping – no wonder Amazon is one of the major e-commerce platforms. Besides various user-friendly features for buyers, the website also provides many bonuses to those who wish to earn money by selling their products online. 
According to some research, AMZ is so vast that it can soon overcome Google. It's the biggest and most valuable market for both shoppers and traders. Therefore, deciding how to deal with it may become a difficult task. 
Whereas buyers usually visit the platform when shopping for some goods, traders have more options for interacting with the platform. These are AMZ Vendor Central and AMZ Seller Central.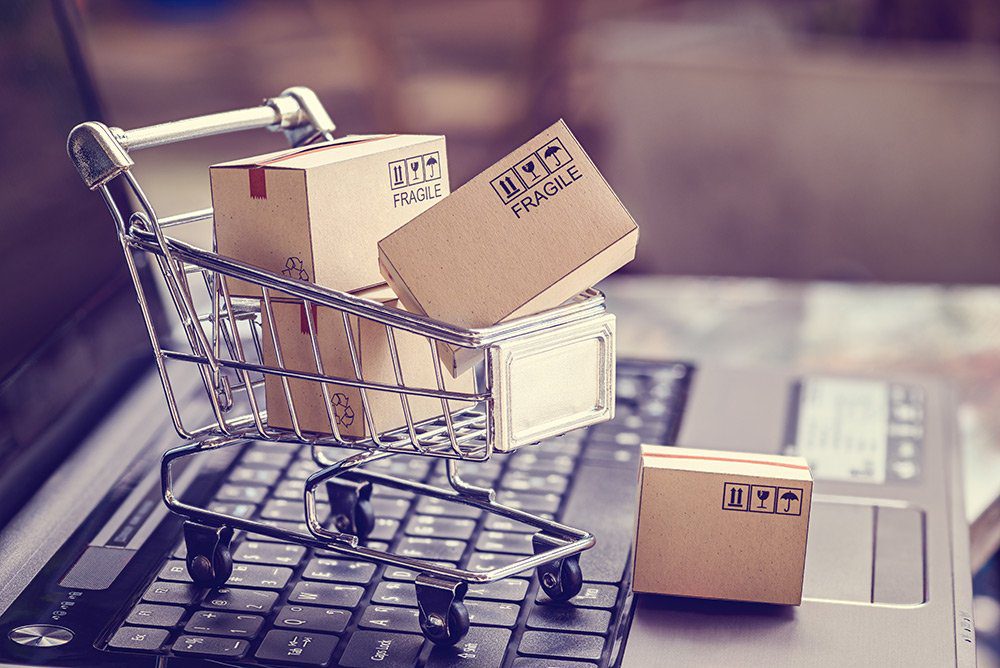 What is Seller Central?
It's a web interface for merchants and brands. It's used to promote and sell items directly to customers. What's more, the platform is pretty intuitive but still powerful – find out how Sellers Central works to confirm it personally. You become a third-party seller by using this type of account. Third-party sellers have different options with which they can manage their virtual storefront.
Amazon offers a pay-as-you-go scheme for individual sellers. For sellers with high volume, the PRO merchant option is available. A pro merchant seller can also opt for Fulfillment By Amazon (FBA). In FBA, AMZ takes care of shipping, returns, and customer care.
What is Vendor Central?
It is a web portal on Amazon used by manufacturers and distributors. It makes you the first-party seller. You are a supplier distributing in bulk to the marketplace. You can become an Amazon Vendor only by invitation. It's easy to identify a company selling through this system by the phrase "ships from and sold by Amazon.com." That can attract thousands of customers to your products.
Vendor or Seller: which Central should you choose?
What is an Amazon Vendor, and what are the differences between the two systems? The main distinction between Vendor-Seller Amazon models is who will be selling your goods. In the case of Seller Central, you will reach customers directly. However, with Vendor Central, AMZ acts as a mediator; its retail team will buy and resell your products to customers. 
As regards popularity, Seller Central is the most commonly used system. Most traders employ it as such a platform is easy to set up. It is more suitable for individual traders striving to explore new avenues. On the other hand, Vendor Central is a paid feature developed primarily for established companies and brands. 
What if I don't want to choose? Can I benefit from both AMZ services and Central dropship options? Well, yes! Except for Seller and Vendor Centrals, the platform has the Amazon Vendor Express system. It is a sort of bridge connecting the two models mentioned above and providing you with the possibility to get the best of two worlds. But before getting into the nitty-gritty, let us give a brief overview of each central platform and check out their minute differences.
Amazon Seller vs. Amazon Vendor Central: the big comparison
The main reasons for obtaining Vendor status are high sales potential and customer confidence in the AMZ brand, as well as access to exclusive marketing programs such as Amazon Vine to create product reviews. On the other hand, Vendors lose the ability to influence pricing. They are forced to enter into complex and lengthy negotiations with AMZ  annually, largely abandoning contact with end customers.
Unlike Vendors, Sellers have more pricing flexibility and order data, keywords, and shopping cart statistics. However, among the disadvantages are the higher costs of attracting and retaining customers.
Here is a comprehensive comparison of the main differences between having a Seller Central and Vendor Central account.
| | |
| --- | --- |
| Seller Central | Vendor Central |
| Open to any trader | An invite-only program |
| Sell directly to end customers | Sell to Amz retail team |
| More logistics options | Fixed logistics method |
| Instant terms of payment | Traditional terms of payment |
| You can change pricing  | Amz influences the price of products |
| Few advertising possibilities | Many advertising possibilities |
| The complex process of the sale | The traditional relationship between seller and vendor |
| You handle customer service | Amz takes over customer service |
Vendor account pros
Consumer confidence
There's so much benefit in ensuring consumers' confidence in your product. That's something that you effortlessly get when you sell as a first-party through this program. It gives you the stamp of approval. Buyers start believing that the marketplace and not you sell these products.
Marketing tools
The Vendor Central account offers various promotional programs like Subscribe & Save. You can participate in all of them when you sell through this account. You also become eligible for Amazon Vine. There, your product is used and judged by the best reviewers. All of this happens way before your product hits the shelves.
Buyers always value feedback from other buyers. What reviews say about your product has a significant impact on customers. User-generated content now has much more impact than traditional advertisements.
Read here for more tips on getting Amazon reviews and generating customer feedback.
A+ content
When you use this program, you will get enhanced content known as A+ content. This content is more than you usually get in the ordinary product description. With great content, you also get scannable texts and detailed product pages. They define the products further in addition to product images. You can also utilize comparison charts. As a result, Vendor Central Amazon will likely increase your profit margin.
Simplified model of business
It's much simpler to do business via a Vendor account than the seller one. The primary focus of vendors is to fill bills and orders and steer clear of chargebacks. On the contrary, sellers will be responsible for taxation liabilities, lost inventory and sales reconciliation.
Vendor account cons
Analytics
Seller Portal has very robust analytics capabilities. The analytics helps third-party sellers to forecast demand. However, you must purchase a premium package for analytics reports for a similar experience on the Vendor account. You also need to verify with your AMZ buyer before making the transition. The reason's that option to buy the premium analytics reports isn't a guarantee.
Invites only
Joining this vendor program is a whole matter. You can only be a part of it if Amazon invites you. If you're not invited to become a supplier, then you simply can't use it. You can request the platform to send you an invitation. However, there's no guarantee you will ever receive it.
Warehousing
The use of Vendor Central on Amazon.com means that you are a supplier. Therefore, it puts a huge responsibility on your shoulder. The reason's that you have to supply products to all AMZ warehouses throughout the United States. Therefore, it demands you be well coordinated. The marketplace will also apply storage fees if your products occupy their shelves for too long.
No control over pricing
Amazon will not always follow the Minimum Advertised Price (MAP) guidelines the manufacturers define. It's probably one of the biggest downsides of the Vendor Central account. Amazon always has the right to make changes in retail pricing. They can do it whenever they want based on internal data.
Logistical demands
Amazon has established strict and specific guidelines for filling purchase orders. As a result, those vendors who could not efficiently fill orders might end up paying huge chargebacks.
Lack of customer service control
You're dependent upon the customer service of Amazon when it comes to vendor accounts. If there's an issue with quality control or shipping, you can't contact the customer to clarify things. Similarly, it can hurt your business if a buyer's not satisfied with the customer service of Amazon.
Seller account pros
Detailed business reports
The Seller Central users have an extremely rich and interactive dashboard. It allows its users to track numerous metrics like conversion rates, traffic, and sales. Conversion and traffic rates are currently not accessible by vendors. These business reports and data could assist you in multiple ways.
These reports can help you identify new opportunities and sales trends. Plus, you can also analyze negative feedback and refunds. About how to remove Amazon seller feedback, click the link. These helpful tools can assist you in attracting millions of new customers. In addition, you can significantly grow your business through them.
FBA service
It's an amazing service offered by AMZ. You can use it to maximize Amazon's customer service and fulfillment capabilities. For example, FBA lets Amazon send products to the Fulfillment Centers of Amazon to be stocked up and later fulfilled to buyers.
Amazon offers returns and customer services for FBA products as well. In addition, the FBA program also makes the products Prime Eligible. As a result, your products become eligible for free shipping to Amazon Prime buyers.
The fact that makes this particular point so crucial is that generally, Prime buyers spend significantly more as compared to non-Prime buyers. It makes it a critical point to consider. Plus, many buyers select the "prime only products" filter while exploring different items. The non-FBA users must take care of their fulfillment, storage, customer service and returns.
Subscribe and Save
This feature of FBA lets buyers purchase eligible items at a discounted rate via subscription programs. Multiple categories support Subscribe and Save feature. It's a fantastic option for those products which people purchase often. It eventually lets brands develop a greater level of loyalty with their customers.
Control over Unauthorized Lists
Often, the manufacturers somehow find out the lists of their retail partners. As a result, they start selling older versions of their items without permission. These listings typically have limited images and content. The only method to control such unauthorized lists is through the seller's central account.
Fast payments
You will receive your payments biweekly if you have a seller account. It provides a considerable amount of cash on hand to conduct business. Additionally, you will always know exactly when your payments will arrive.
You can control prices
You have control over the retail pricing. It means that you can maintain retail prices for other channel members too. It is also possible to sustain prices with your competitors to stay in the game.
Seller account cons
Fulfillment charges
Fulfillment and shipping costs hurt the individual or pro seller's business. These costs limit their capability to trade low-priced products on AMZ. Fulfillment and shipping charges might look insignificant to some people. However, that is not true. Those seemingly small costs start making a huge difference. It is true, especially when you deal with products in bulk, offering low margins.
Cut-throat competition
Anyone who has inventory could be a 3rd party seller. It makes Amazon an extremely competitive platform. Price wars for the Buy Box can begin anytime, significantly decreasing profits. You can be Amazon's direct competitor by selling the same items as they do.
A considerable investment of energy and time
Amazon vendor portal relatively offers a little relief. But, at the same time, a marketplace seller account demands more hard work, attention and time to be successful. Selling on Amazon and making reasonable money isn't child's play. From order fulfillment to pricing strategy, all other elements that come in between require effort. You must be energetic, capable and persistent to handle all aspects of the business.
FBM or FBA on Amazon: Which Platform Is Right for You to Sell on AMZ?
So first, you do not have much choice. After having obtained an invitation, you can only register as a Vendor. But if you have accepted an invitation, you may still ask yourself whether you should go for it or if it is best to just stay on Seller Central. It depends on what you're searching for and what is most important.
There are extensive benefits to both solutions. FBA offers the Buy Box and SEO benefits while making goods instantly Prime eligible. Sellers, especially those who are AMZ-only merchants, may pick and prefer a hands-off procedure to fulfillment and client service that will permit them to concentrate on the selling aspect. For an additional cost, the platform will fulfill orders from other selling channels through the Multichannel Fulfilment Program (MCF). With AMZ FBA, the extras are great but will come with a bunch of fees.
Sellers get more significant control and predictability over their merchandise and fulfillment operations via the FBM program. Merchants with expertise in efficiently operating and good logistics knowledge can improve their margins. They also have the upper hand in the client experience when efficiently helping the clients. Amazon Seller Fulfilled Prime (SFP) lets sellers actively partake in Prime, increasing their goods' sales potential. While FBM merchants lose some Buy Box and SEO bonuses compared to FBA, it gives more control to sellers eager to take on the extra responsibility.
Amazon FBA vs. Vendor Central: What Is the Best Option for You?
As we can see, Seller Central users have a wider choice of features. So if you start selling on Amazon or running a small company, this option is much better for you.
In turn, if you manage a manufacturing or distributing company, it is better to become a Vendor Central partner. It will provide you with much more marketing opportunities, but you will have to face logistical challenges and poor customer service. Also, you'll have to wait until you get your money from Amazon. The choice is yours.