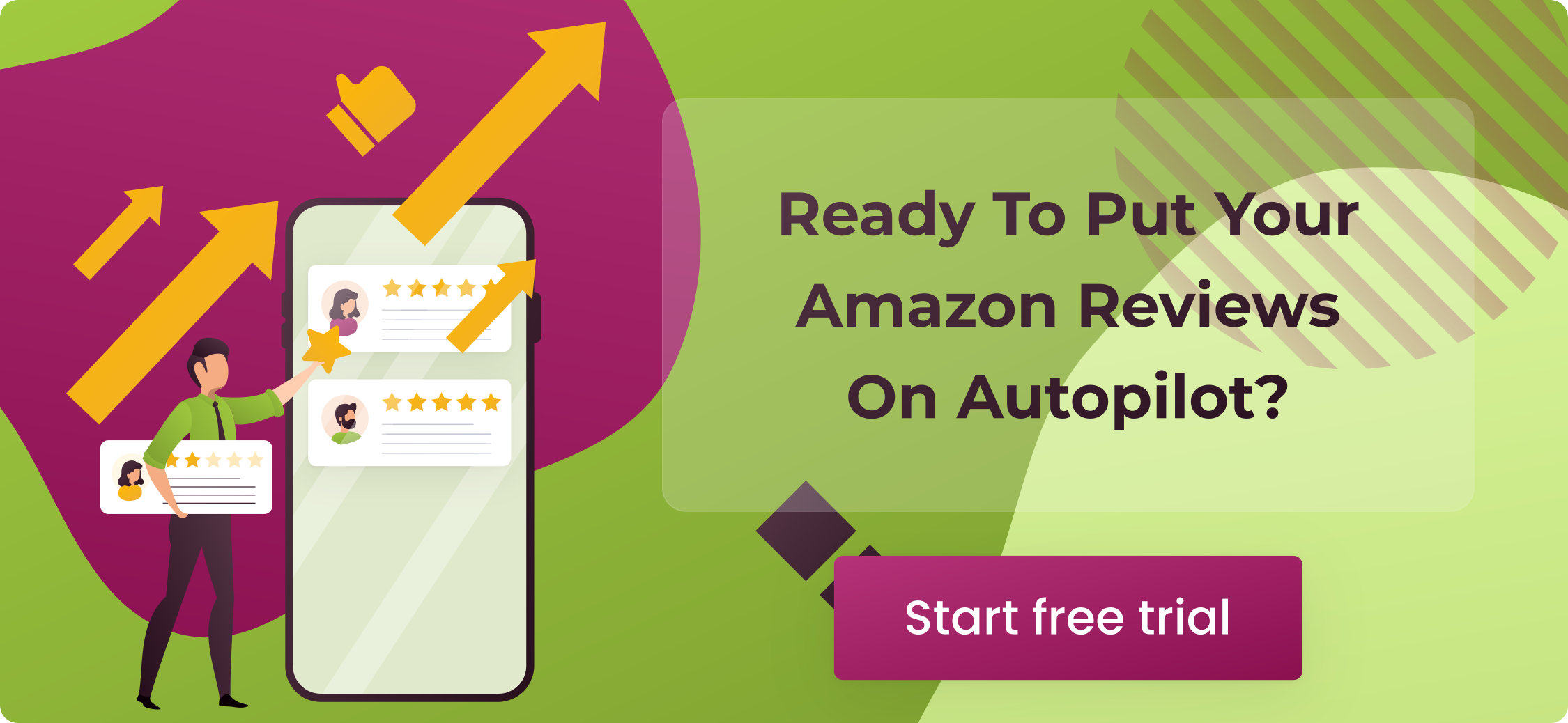 One of the main goals of Amazon (apart from making money, of course) is to ensure that all its customers are satisfied. Therefore, Amazon encourages third-party sellers to communicate with their customers and actively solicit feedback. Managing feedback is one of the main factors for a good seller rating and, as a result, high sales.
The fact is that less than 2% of satisfied customers leave feedback, while most dissatisfied customers are in a hurry to share their problems with the public. Therefore, managing reviews is crucial for improving your Amazon seller rating and boosting the number of product reviews.
Now you can get up to 30% more reviews than before on complete autopilot
Using NEW Amazon's "Request a Review" button, you can send requests 100% compliant with Amazon rules and get a higher conversion rate than the Buyer-Seller Messaging requests used by most feedback automation services (including FeedbackWhiz). SageMailer allows you to automate official Amazon requests with just a few clicks, and your campaigns will work without you forever. Try it yourself with FREE 1-month full access! No card is required.
Other benefits include:
No need to share Seller Central access information
100% Amazon-approved messages
Amazon translates requests to the buyer's native language
Exclude specific ASINs, refunded orders, buyers who left feedback or review, etc.
Automatically detects when order is physically delivered
Learn how you can implement this new Amazon's "Request a Review" feature in your strategy in just 5 minutes. 1-month free trial, no card required.
The only nuance you may encounter when using the Amazon feedback software is choosing the right service.
To save you time, we chose two services with complete functionality. Then, after reading a detailed description of each of them, you can form a complete picture and choose a service with the best value for money ratio.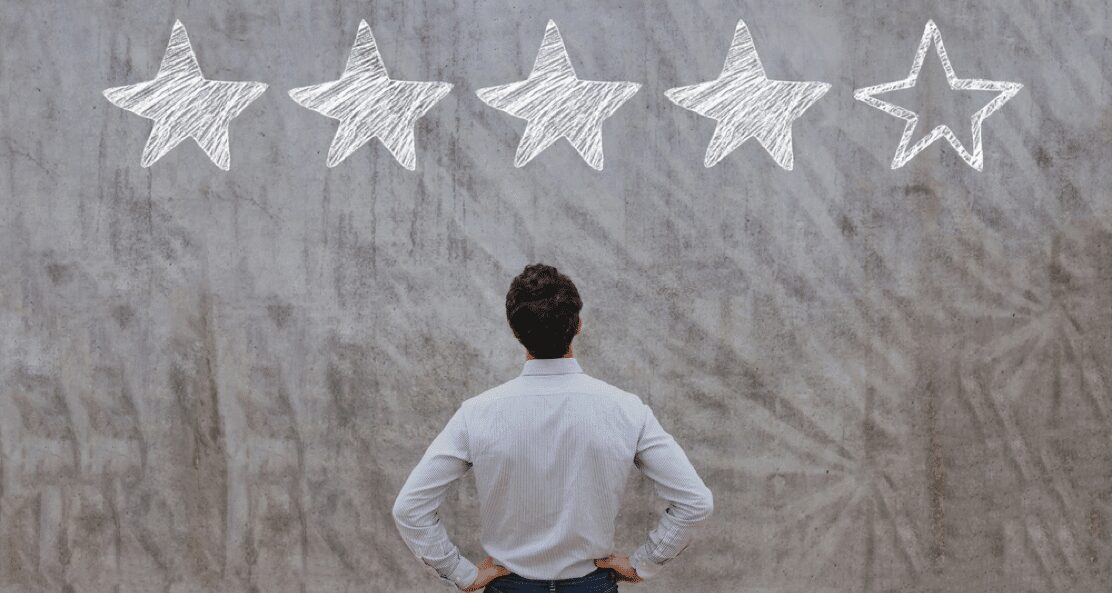 FeedbackWhiz
Feedback Whiz is a feedback software that will help you increase the number of positive feedback and improve seller ratings on Amazon.
Using this service, you can create automated email campaigns that will send letters to your customers depending on the time or status of the order. You can use the default service templates or create your ones.
FeedbackWhiz can also send you notifications of negative product reviews and feedback by email. Find out about how to remove negative feedback left on Amazon. All the necessary statistics and information are located on the dashboard.
Let's look at the functionality of the service and its nuances in more detail.
FeedbackWhiz Email Scheduling & Management
FeedbackWhiz allows you to automate your customer service emails based on order status or customer action. Before you save and activate the letter, you can see how it will look by clicking on Preview.
By default, you can use pre-created FeedbackWhiz templates. But you can customize them as you wish by adding the company logo, gifs, pictures, or attachments. In this way, your letters can become more personalized and effective.
Also, thanks to dynamic auto-fill tags, the system can automatically fill in the necessary information for each order.
Feedbackwhiz Analytics
The service provides fairly detailed analytics; the user can examine many indicators regarding their sales. This information helps you make better decisions regarding your orders, listings, and campaigns.
Another advantage of FeedbackWhiz analytics is the A/B testing feature, thanks to which you can evaluate the effectiveness of your letters and determine which option works best.
FeedbackWhiz Notifications and Monitoring
The service can monitor your feedback and product reviews, but you will have to pay extra for monitoring the reviews. And the price will be proportional to the number of your ASINs and can grow in conjunction with the expansion of your business.
Another narrow point will be waiting for you if you sell on more than one marketplace. Only the most expensive subscription plan (Feedback Whiz pricing – $139.99/month) allows you to connect to an unlimited number of marketplaces. All other plans allow only one marketplace, and for each next, you have to pay an extra $10.
SageMailer
Another great service for managing feedback and getting reviews on Amazon. The service allows you to automate the sending of customer service emails to all your buyers, depending on the status of the order, day of the week, or a specific time, which positively affects the effectiveness of the letters.
SageMailer also has one of the most powerful free mailing plans with an email limit of 200 emails/month; this is great for novice sellers.
Another nice feature of SageMailer for those sellers who don't want to be distracted by additional transactions, you don't have to pay extra for connecting additional marketplaces (starting with the Pro plan) and for the number of ASINs for product review monitoring (starting with the Basic plan).
It is the NEW method of requesting product reviews and seller feedback using the official Amazon-approved requests. With SageMailer, you can simply set up the "Request a Review" campaigns that additional timing settings can empower.
The "Request a Review" button method is up to 30%-50% more efficient than the Buyer-Seller Messaging method. Moreover, you can always be sure that your requests are 100% compliant with Amazon policies. Another great advantage is that Amazon sends these requests for you, and you avoid such cases when your message comes earlier than a product or is blocked by Amazon's opt-out function.
SageMailer Email Scheduling & Management
Thanks to the flexible letter delivery settings, you can create powerful campaigns to find the maximum response from your customers.
The default SageMailer templates show an excellent average open rate – of 30%, which a little editing of letters can increase. The letters contain tags that automatically fill in information about the buyer's name, insert product images, and much more. A large set of tags gives you almost limitless possibilities for customizing messages. 
Another nice feature is that you can attach useful bonuses (like tips, ebooks, manuals, etc.) to your letters; this increases customer loyalty and the chance of getting feedback. Finally, European sellers have a function of automatically generating VAT invoices, so now it won't take much of your time.
If the email limit is exceeded, unlike many other services, SageMailer will not charge you extra fees or stop your campaigns.
SageMailer A/B Testing and Analytics
Even though the default SageMailer templates show excellent results, the service has added an advanced function that will improve them even more. Thanks to A/B testing, you can test several variants of letters with different headers and delivery settings on full autopilot. The system will evenly distribute all the options between your orders and calculate the open rate for each; you just have to choose the best-performing letter and use it. Although, there are no limits for improvement!
SageMailer Feedback and Review Monitoring
As we have already said, starting with the Basic plan ($10/month), SageMailer (as a FeedbackWhiz alternative) has no limit on the number of ASINs for review monitoring. This option is suitable for any seller, for those with just a couple of ASINs and big sellers with thousands of products. For example, you can set up receiving notifications for just about certain ratings and respond to them as quickly as possible. The same goes for seller feedback.
Moreover, using the reviewer's full name, you can try to find him through a search in SageMailer and send him a message manually to address his concern.
SageMailer vs FeedbackWhiz: Pricing Compared
FeedbackWhiz and SageMailer both have pricing depending on monthly email volume, delivering the flexibility to pick the subscription level you require based on how many emails you want to send each month.
With SageMailer, the basic plan with 2000 requests is slightly more expensive. However, you get unlimited stores, marketplaces, and ASINs. Furthermore, you can choose the number of review request emails on your own, not attached to a specific subscription. Such a convenient pricing model helps you not to overpay for a more expensive subscription and save your money.
| | | |
| --- | --- | --- |
| | SageMailer | FeedbackWhiz |
| Plan | Premium | Starter |
| Price | $25/month | $19.99/month |
| Email Limit | 2000 | 2000 |
| Additional Marketplaces | Free | $10/each additional |
| Product Review Monitoring | Unlimited ASINs for free | from $5-200/month (depending on the number of products) |
| "Request a Review" button | YES | NO |
| Multilingual templates | YES | NO |
SageMailer Response Center
Prompt client support is one of the keys to developing relations with your buyers. Thus, SageMailer takes on a new method of buyer-seller messaging. With its Response Center, you can reply faster than other sellers and keep perfect performance metrics. 
The tool sends you an instant alert each time you get a new customer review, inquiry, or question. Therefore, you can reply promptly, satisfy your buyer's needs and show them your care. To speed up the process, you can create your client service emails for all typical questions and pick the one that suits the use case. Besides, Sagemailer provides auto-filling features for order details to boost the response time and make your letter more personalized.
You can access Multiple marketplaces from a single dashboard and handle your customer messages with pre-created templates or label them as "No response needed." 
Another great thing is that you can monitor your Scheduled and Sent messages and study the success rate of your email campaigns with detailed reports. Built-in A/B testing will help test your ideas and determine what email marketing approaches work best for your clients.
FeedbackWhiz and SageMailer: Which One to Choose?
So how to get more reviews on Amazon, and which feedback management tool to opt for?
Both services offer good value for their money, and each software has an excellent set of functions that allows them to stand out from similar tools. The thing is, for what purposes are you going to use this or that service?
Suppose you need a tool for managing feedback, as well as a more effective way to get Amazon reviews. In that case, SageMailer is more suitable for you due to its emphasis on this aspect of the Amazon business. Also, SageMailer offers the automation of Amazon's "Request a Review" button, which is the most effective way of getting reviews now and is not available in most feedback services.
If you are more interested in analytics on your sales, alerts on hijackers, and various reports, then FeedbackWhiz is probably your choice.
More Reviews = More Sales!
Subscribe to SageMailer's FREE 1-month trial and get the automation that will skyrocket your reviews and profits! Risk-free, no card required.