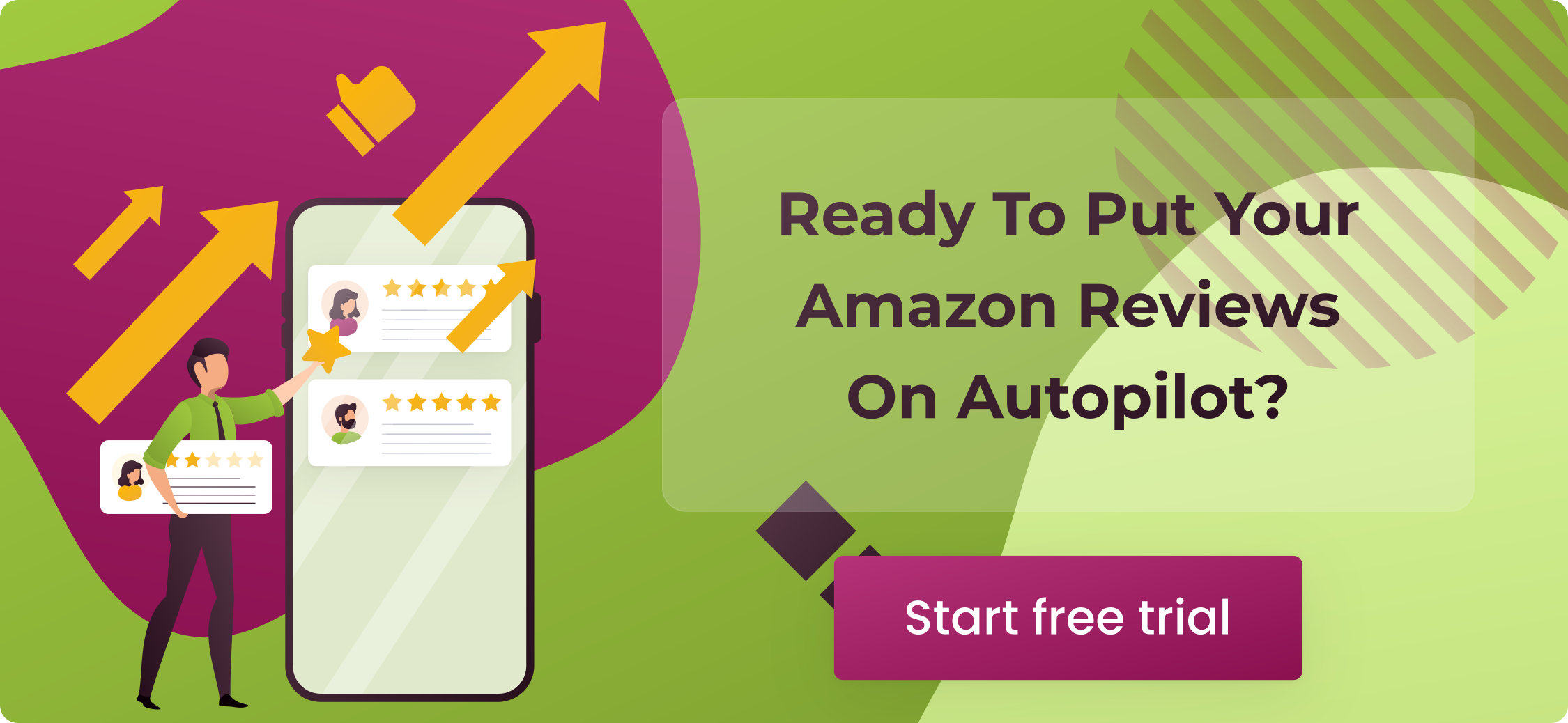 Since you are a seller on Amazon, you definitely must be aware that product reviews and feedback are essential in adding value to your seller account. These do not just build your reputation improvement but they are also promotional tools. Still, are you aware there's a difference between a review and feedback? If you do know the difference, that's great! You can save some time and skip reading this article.
But, if you are a new Amazon seller and you like to get a crash course on reviews and feedback, then jump right in. We are here to explain the difference between the two and give you the full skinny on why they are important.
Product Review vs. Feedback
Amazon Feedback is similar to a "report card" given by customers. This is mostly about how they found their overall buying experience. Some scholarly studies explain it as information provided by one's response to a product, service, and performance as a whole.
On the other hand, an Amazon product review is a formal evaluation or assessment of the product with the probability of establishing changes for improvement. It can also mean exactly what its name implies– a review by the customer about the purchased item and not the purchasing experience or the Amazon seller.
Feedback is useful in:
Helping buyers with buying decisions. The buyer's decision is usually based on the average feedback score rating (typically increased sales is a result of positive feedback percentage, whereas a low feedback percentage can lead to fewer purchases)
Protecting a seller from being suspended by Amazon
This happens if the average feedback rating dips below Amazon's standards. Amazon makes it easy for customers to leave feedback for a seller by using a one to Five-star rating system. The highest feedback you can get is Five stars. The average star rating is next to the name of sellers on their Amazon seller profile.
Product reviews, on the other hand, is useful in:
Reviewing specific products
Determining how to improve the products
Making a purchasing decision
Adding information on the product detail page
Similar to feedback, Amazon uses a one-star to the five-star rating system for reviews. Product reviews appear on the product detail page of each item.
Review online is more popular than feedback since it focuses on the product. It's much simpler and usually shorter. Basically, many customers are more willing to leave a review than a feedback. It's probably because products are much easier to rate. There are countless of product review sites and social media. Facebook page is the most common tool in business promotion as it has a great number of users. Companies, organizations, and individuals use this social media through asking people to review products for free.
Amazon Feedback: It's All About You
Seller feedback allows Amazon create better service for customers. In their turn, sellers try to add some treats for customers in order to gain attention and loyalty. This includes coupon codes, giveaways, and great deals.
In regards to this, customers can leave their feedback regarding the experience they had with your store. This experience can include:
Shipping/Packaging
Customer service and seller professionalism
Whether the buyer will or won't choose to purchase items from you again
Buyers can also tell what you can do to improve their experience. Your business can get important information from Customer Feedback. Getting positive feedback is a confirmation of what is going well. On the other hand, negative feedback will show you what to improve. Based on this, you will be better armed to improve buyer experience resulting in growing sales.
Amazon removes feedback which is not related to the overall purchase experience or which violates any of their guidelines. As per Amazon guidelines, they might remove a feedback with the following content:
Abusive or Obscene language
Personal information
Promotional content
Product Reviews
In case you get feedback not related to the buying experience or does not fall under Amazon's guidelines, SageMailer can help you remove that feedback.
Also, Amazon will strike-through any feedback for FBA orders in case it relates mainly to the customer fulfillment experience. Even though the feedback will still be present, it will appear as strike-through text and will not affect your feedback score.
Some Amazon sellers rely on SageMailer, a popular tool for feedback solicitation, to automate their feedback strategies.
SageMailer allows you build fully customizable email campaigns to ask for customer feedback. You can set up email or text alerts which will be sent to you as soon as you receive any negative feedback. This feature allows you to respond to the customer and resolve the issue immediately. You have a dedicated feedback dashboard which gives you all the needed information in the same place. The information displayed includes the order date, the Amazon order number, any comments added, and much more.
Also read our topic  how to ask customer to remove negative feedback on amazon
Product Review: It's Regarding the Products You Sell
Product reviews are just opinions about the product. It's not the purchasing experience or seller feedback. On some types of products, a buyer has the opportunity to leave product reviews himself. Customer ratings will include information about features of a purchased product like product's sturdiness.
Product reviews are essential for your eCommerce business since consumers are reliant on online reviews when they make a purchase decision. Since one can't make a purchasing decision by getting personal contact with the product, buyers need to rely on the experience of shoppers before them. It seems that when it comes to online purchases, product reviews serve as a good research material. Of course, a material that important for our buying decision should be found on reliable sources. Any online shopper trusts Amazon since the company works very hard ensure that no one manipulates or buy Amazon reviews so that they are legitimate.
Reviews give you information which helps you to make future stocking decisions. You have the ability to get valuable insight into customer preferences and concerns by paying meticulous attention to product reviews. Product reviews are helpful in providing your customers with a place to share any issues rather than launch an attack on the merchant.
Keeping an eye out for product reviews is the hallmark of savvy Amazon sellers. With SageMailer, you have the ability to create completely customizable email campaigns to send to customers requesting them to give product reviews. If you proactively ask for product reviews, the odds of receiving them increases. This, in turn, will boost up your sales potential.
Other than the Amazon review service, there is supposedly another method that you can use in order to gain reviews. The seller can actually give away their products in exchange for a customer's review. Since you can't send a message and contact each other directly – even if it is, it's too time-consuming– both parties can interact via Amazon review sites. This Amazon review club allows an interested shopper to do home product testing and leaving a review. At the same time, it allows the seller to get their review. This can occur on a platform specifically intended to cater to sellers who want reviews and people looking for a free product to easily find each other faster. One of these sites is the Dollar Deal Reviews. The Amazon review club, together with its product reviewer program, aims to promote a win-win situation for both parties. However, recently Amazon has banned these activities from their site due to Amazon fake reviews.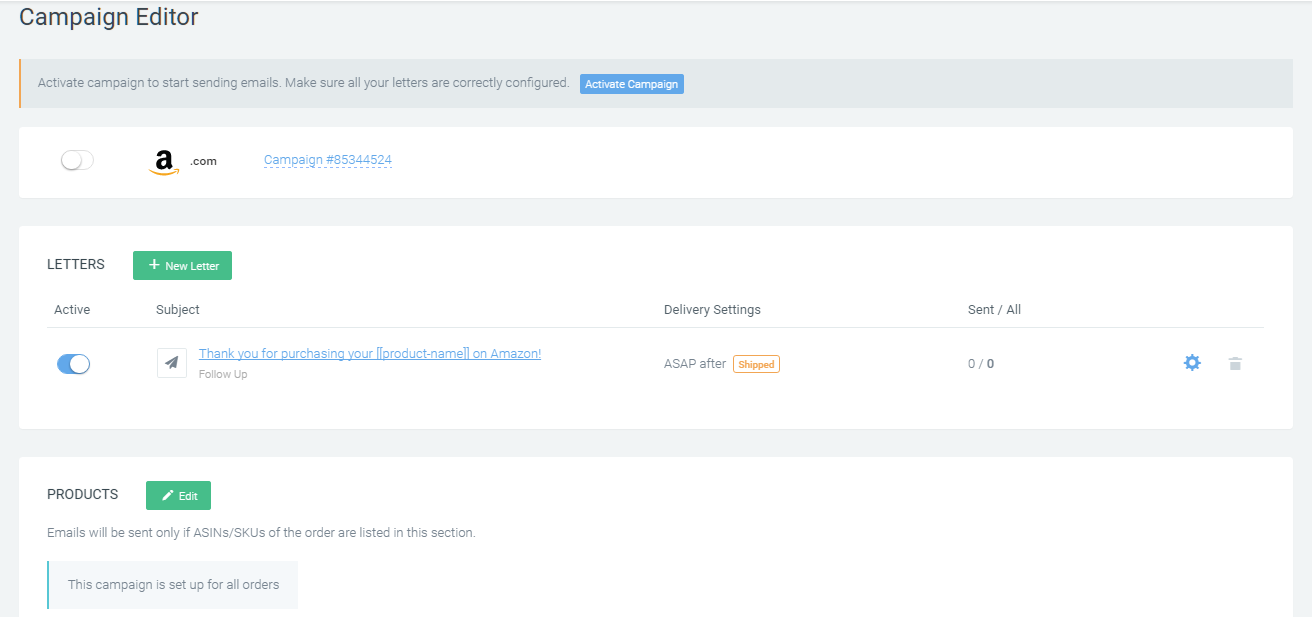 Manage Reviews and Feedback in the Same Place
Smart sellers make it a routine to solicit customer feedback as well as product reviews on a regular basis. SageMailer compiles all the essential tools for creating powerful feedback and product reviews campaigns in a single location which results in substantial time savings for you. Try it now for free! for free!
SageMailer is a great automation tool for feedback and review management. There are over 3000 Amazon sellers worldwide who have chosen SageMailer as their number one aid when it comes to feedback and review automation. It automatically sends emails to proponent buyers and provides exemplary customer service. You can avail it of three amazing plans. There is, of course, the Free trial, Basic, and the Pro plan. check this out for more information: SageMailer
Ending note
Still wondering what to use between the two? There are a lot of sellers who choose to do both. Since they have different roles, each can serve or benefit in a different way.
The seller feedback vs product review have many differences but they have one primary goal – improvement and development of your Amazon seller profile and products. Though the seller feedback aims to improve your overall service and the product review aims to improve your products, both are good promotional tools. Using both of them allows Amazon sellers to create an upgraded version of what they have offered so far. Eventually, these will create an impact on your sales.