Jeff Bezos launched Amazon in 1994, mainly to sell books online. However, since then, the platform has grown into the top eCommerce website in America and one of the most valuable brands in the world. 
If you need explanations as to why AMZ is such a huge beast, look at the data. Figures generally tell most, if not the entire story. 
We have gathered together an extensive list of 10 informative, unexpected, and useful Amazon product statistics related to the marketplace itself, its business, clients, third-party sellers, and, of course, its advertising platform. So, let's get started. 
Amazon Selling Statistics You Need to Know in 2023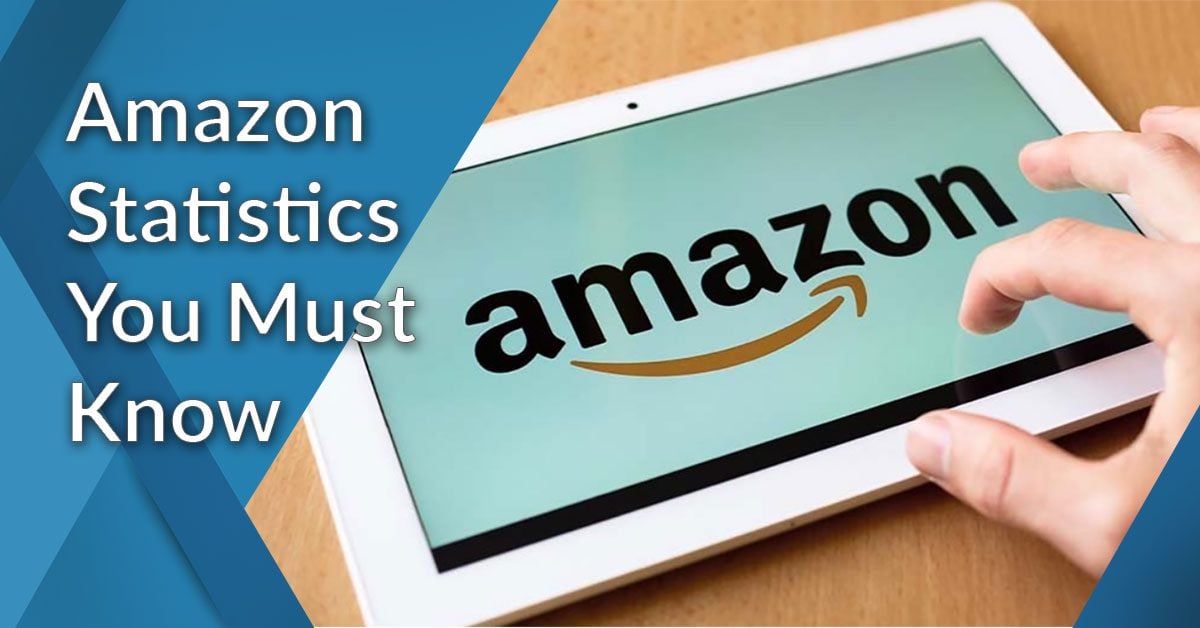 Below are 10 of the essential Amazon FBA statistics of our time, in our view. They provide a picture of great potential for merchants worldwide, whatever their level of experience or budget.
AMZ sells more than 12 million goods
As part of its goal to help clients "discover anything they may want to purchase online," it's crucial for the marketplace to sell as many different items as possible across as many niches as possible.
In this quest to provide all things to all people, Amazon has developed an unbelievable database of more than 12 million goods, books, wine, media, and services. If you expand this to AMZ third-party sellers, this number is closer to more than 350 million products.
It is great for the platform but is also quite daunting for merchants. The competitive environment is at an all-time high in this marketplace that is endlessly striving to grow its product offerings.
9 out of 10 clients visit AMZ to check the pricing for any item
Leaving all other places behind, Amazon.com is the preferred platform for anyone to check the pricing and decide their buying ability. It is not only because this website is a place where buyers can get the most competitive prices. More than that, they wish to ensure they end up with the best deals available.
One of the most important AMZ stats is this – 90% of shoppers use this website for price checking. It indicates that people are likelier to purchase from your shop if you have the best pricing in town.
Besides, visitors have likely made up their minds to buy once they begin researching an item's price. So before going to the AMZ marketplace, you are already aware of the top items you wish to purchase and which item niches to visit.
It may not happen outright, or it may happen weeks or months from now. But customers are already investing time in searching for what they want to buy. It signifies that a little nudge, like a discount or nudge, can make them commit. They may also be more likely to check out if they receive lightning-fast delivery and reliable client support.
95% of buyers check online feedback before purchasing an item
Not only are AMZ testimonials a prerequisite for buying a product, but positive feedback generally leads to a better brand reputation, healthier customer confidence, and more favor with the platform's search algorithm. Though it is certainly possible for an item to have great sales numbers and negative reviews, more often than not, good consumer feedback is the foundation of a successful e-commerce brand and generally higher conversion rates.
Although reviews are one of the main things shoppers look at when purchasing an item, most do not share feedback. However, clients with poor experience are likelier to share testimonials. As a result, you end up with many satisfied buyers who aren't leaving a review.
SageMailer sends automated requests asking for a product review or seller feedback to all your customers.
Such proactive communication enhances the percentage of shoppers who leave reviews, grows your Amazon rating, and minimizes the likelihood of getting negative reviews. Such AMZ email automation also positively influences your client service and lets your shoppers know you care about them.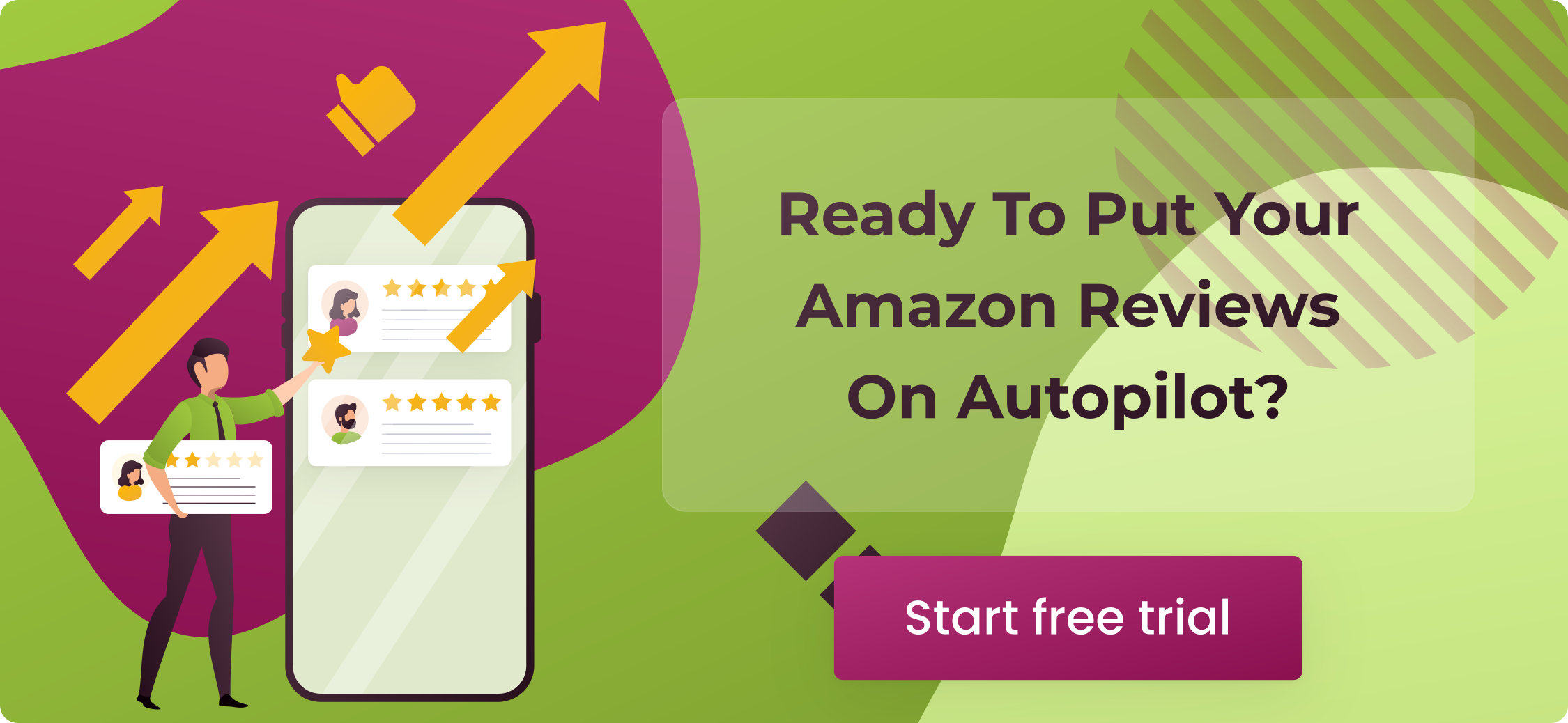 Nearly 80% of AMZ browsing begins on a mobile device
Mobile AMZ shopping Is enormous. Notice we said "shopping" is enormous. We did not say "buying." Mobile is key to the platform's success for one very essential reason.
Clients can look for and compare anytime—even if they are perusing offline retail locations. For example, they might want to check if prices are better online or if the item they are searching for might be out of stock, so they want to see if any sellers on Amazon have it.
Nearly 80% of AMZ browsing begins on a mobile device, but almost 70% of purchases are done on a desktop. So, mobile is impacting purchase decisions. However, our trusty PCs and laptops are still closing the deal.
Amazon Prime membership is going to reach 76.6 million American households in 2023
According to Amazon Prime statistics on Statista, American households with AMZ Prime are expected to grow 15% this year — up from 65 million households in 2019. And it tracks: 80% of American clients expect free shipping on their orders above a specific dollar amount
89% of merchants utilize Amazon FBA as their selling method
AMZ FBA is the most common fulfillment option for third-party merchants; 59% of merchants create their products and brand with Amazon's private label model.
Amazon Advertising generated $31 billion in 2022
Advertising in the marketplace clocked in at $31.3 billion last year, with a growth rate of 32%. Advertising brings twice the earnings of physical stores and more than the platform's subscription services, for example, Prime. In addition, 79% of AMZ SMB merchants advertise their goods on or off the marketplace. 
AMZ continues to impress with staggering eCommerce statistics. As the core of eCom, the platform is securing its place at the top while giving third-party sellers a chance to join in on its victory.
FBA gives merchants a 30-50% growth in sales
Enrolling in the FBA model is expected to grow your listings' conversion rate and increase your sales. A great part of this has to do with the AMZ Prime solution. As a common rule, online buyers hate to pay for delivery. Prime users get free 2-day delivery on any Prime-eligible goods, making them much more likely to purchase goods. Another critical factor is the trust that the platform has built up with its clients.
23% of online buyers go first on AMZ for inspiration
23% of eCom shoppers check first on Amazon for sourcing inspiration if they do not have a particular item in mind.
Understanding the client's journey map allows online retailers and brands to develop selling strategies accordingly. When online retailers are aware that a huge chunk of clients are going on the platform for inspiration when they do not yet have a certain item in mind, they have the opportunity to impact the clients. Platforms such as Etsy or Amazon are the top first touchpoints for digital shoppers with no goods in mind for buying. Alternatively, Google is also a popular destination for buyers starting an online purchase. 
However, the fact that visitors tend to lean toward AMZ and Google when searching online might scare retailers and brands. Yet, they can work alongside such trends to favor themselves. It's essential to highlight product features and pricing, but brands should not limit themselves to just that. Instead, they should attempt to inspire online shoppers to buy with information that might be valuable to them. It can include customized emails to visitors. Brands can also adopt content marketing strategies that cater to a buyer's unique state of mind depending on their online shopping frequency. For instance, clients can reach out to digital shoppers with special promotions, such as an exclusive promo based on the shopper's location. It is something that clothing companies usually engage in to draw their clients by providing their sales depending on the weather of the potential customer.
Amazon Seller Statistics: Final Thoughts
After looking at these AMZ statistics, it's safe to say that this marketplace is here to stay. It is a website full of opportunities for merchants from any industry. Take these relevant statistics to develop a comprehensive understanding of the marketplace and select tools necessary to maximize your presence on the platform in the coming years. 
Strive to become a part of these stats? See how SageMailer can help you win on Amazon and register for a free 30-day trial.