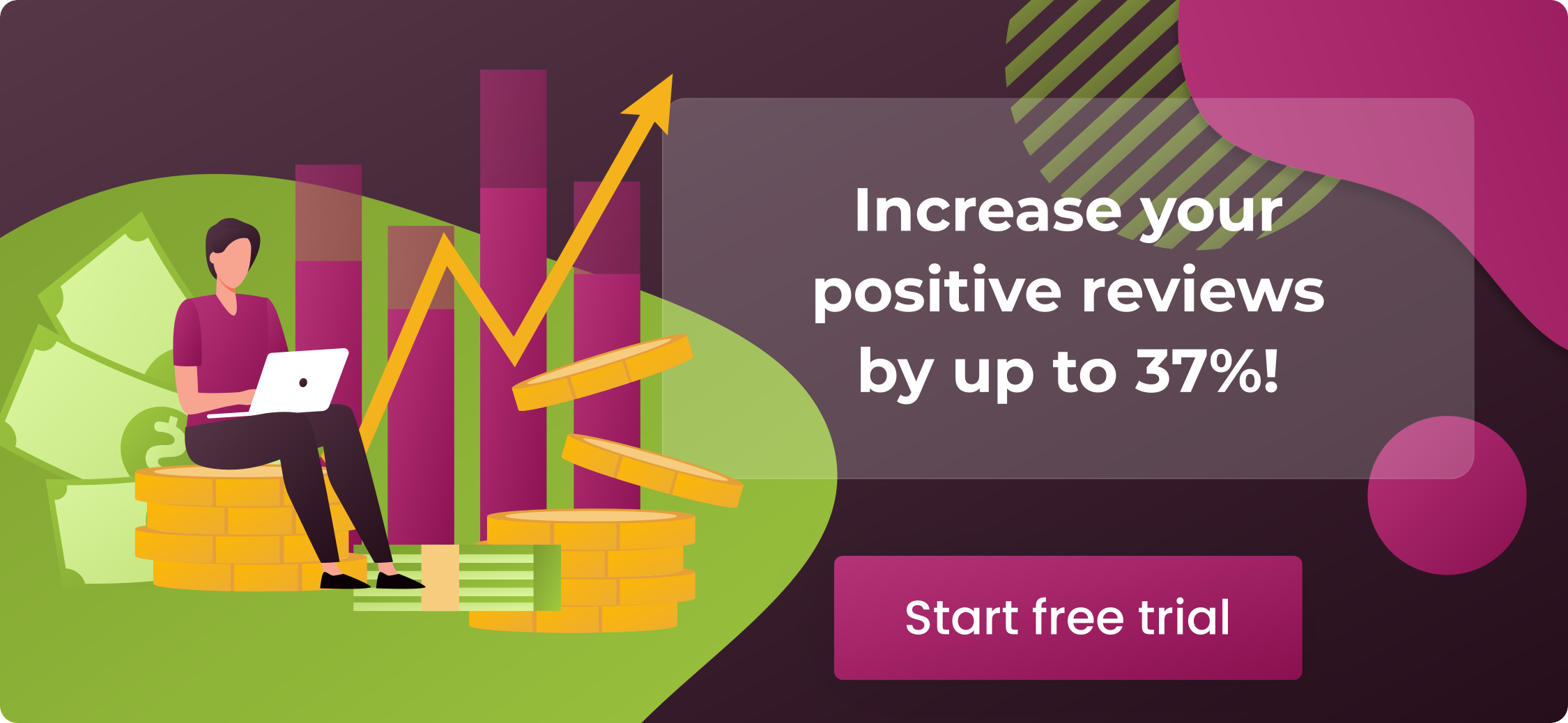 The opportunity to reach out to the broadest target audience from multiple countries is one reason that drives retailers to Amazon. In addition to built-in marketing features and advanced promotional opportunities, Amazon also offers some winning options to sell your products and ship internationally around the world. So how hard is it to sell on local Amazon marketplaces, and what products to sell internationally on Amazon in 2023? Let's find the answers to these and other questions on Amazon global selling. 
What Is Amazon Global Selling and How Does It Work?
What does it mean to sell globally on Amazon? As the concept suggests, it means offering, marketing, and shipping your product to other countries, in addition to the United States. Amazon is an international marketplace, and it has localized versions of Amazon websites for specific countries and buyers from them. Each of the marketplace local versions is perfectly tailored to the location. The website uses the local language, local currency, and local customer service to provide users with as seamless and native an experience as possible. Indeed, Amazon US has the most extensive presence. However, you can switch to selling internationally by creating dedicated accounts for a different country. 
Which Countries Can Sell on Amazon U.S.?
Currently, Amazon US accepts merchants from 102 countries around the world. You may view the list of accepted states in the platform's help center.
According to the marketplace, to sell from one of the states listed, a merchant will need proof of residence in their home state, a valid contact phone number, and an internationally chargeable credit card.
What Counties Can You Sell to?
To date, there are 13 countries with a well-established Amazon presence. It covers the US, Canada, Brazil and Mexico, the UK (United Kingdom), France, Spain, Italy and Germany, China, Japan, India, Australia, and the United Arab Emirates. 
As you can see, there are many opportunities to sell internationally on Amazon, covering the countries from Europe to the USA, including but not limited to the most distant ones. However, you should also be aware of the advantages and possible problems with selling internationally on Amazon, so let's dwell on them in more detail. 
Advantages of Selling Internationally on Amazon
Expand your reach. This is one of the most obvious benefits of selling your Amazon items internationally. The marketplace provides an opportunity to reach out to all Amazon's users in the world, so your business growth perspective is almost unlimited. 
Reuse the marketing practices you know work well

. After you have figured out how things work on Amazon US, you will likely feel more confident when moving to the European version of the marketplace. What's more, most marketing tactics work equally well across multiple marketplaces, so you will be able to reuse them. 

Build your brand.

Amazon international selling also helps you build your brand and make it more recognizable overseas. This is also an opportunity to boost sales beyond Amazon, cutting referral fees. 
Possible Drawbacks of Selling Globally on Amazon
Cultural and language issues.

Selling internationally means facing completely different cultural environments and dealing with users of different mentalities, life values, preferences, and consumption habits. You have to carefully research and consider each country's specific features before joining the local marketplaces. 

Frustrating taxing policies and other legal regulations.

Also, each of the countries has particular taxation dwelling on which can be frustrating and overwhelming. While Europe has little clarity (since most of the taxes are unified), things become more complicated in China, India, and Japan. 

Increased competition.

And undoubtedly, the more local marketplaces you enter, the more competition you face. You are better to be prepared for this fact. 
The Cost of Selling on Amazon Internationally
Can I use Amazon to sell internationally as a business? Of course, you can, and you are welcome to do it. Still, you should know that Amazon charges sellers a fee, plus the price rules and shipment rates, customs fees, and taxes are pretty different for the different countries.
The cost of subscription per account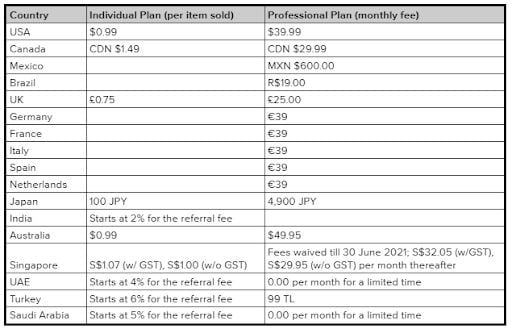 Still, the good news is that if you have an Amazon North America Unified Account or Amazon Europe Unified Account, you can assess either American or European marketplaces at no additional cost. But suppose you have a US-based seller account and want to expand your international business to Europe. In that case, you have to create a separate account for Europe to access European marketplaces. Consequently, you have to pay a subscription fee for each of the accounts you have, either professional or individual. We recommend using a pro account subscription for selling internationally on Amazon, plus take advantage of Amazon FBA and find out how to sell Amazon FBA internationally in advance. 
The cost of shipment 
The cost of shipping your product overseas also depends on the country you send it from and to. At this point, it is better to use Amazon fulfillment centers' help since it makes your shipping costs more predictable for you and your buyers, compared to the option when you ship your own orders independently. Under Amazon FBA, Amazon takes the lion's share of the responsibility for your order fulfillment, so this is an opportunity to relieve your international sales headache a little. 
Country-specific taxes
Also, each Amazon global export country has its own taxing rules you have to research and understand. For example, VAT is the standard tax for Europe. But fortunately, there are dedicated apps that can help you with VAT calculation at the stage of invoicing. For example, with the help of Seller Sonar, you can automatically generate VAT invoices while the amount of VAT will be calculated automatically as well. 
As one more expense tab, keep in mind that the cost of running PPC ads on Amazon and launching other promo campaigns can be different for different countries. Also, some of the marketing approaches that work well in the US may not work for India, or vice versa, so it is better to have some spare money for market research and marketing campaign testing. 
How to Sell Globally on Amazon
Here is how to sell internationally on Amazon step by step. 
Decide on a country and do market research

. How to know what products sell internationally on Amazon? The only answer is to do research. As the first step, suggest a product and look at the country-specific marketplace as a user. Research the appropriate categories, find out what products the other sellers offer and what feedback the users share. Try to identify some gaps and missing benefits you can fill with your products. Also, when choosing a product, take mentality differences and cultural specifics into account as well. 

Suggest the right price

. When researching the categories and validating your product choice to sell globally, make sure to price it right. You can do it by comparing the prices of the competitive products and finding the average figure. Also, use the Amazon FBA calculator, which will help you approximately predict the revenue and shipping cost so that you will be able to find the most reasonable price. 

Consider taxes and other costs.

As one more important step, don't forget that each country has its taxing, import, and custom policies. Make sure to research them in detail so that your customers aren't unexpectedly faced with the need to pay the double-price custom fee or any other tax. There are the fees that should be necessarily paid by the seller, while others are the buyer's responsibility. Consider all these tricks when pricing your products and clarify the terms of service for international buyers from the very beginning. 

Do some localization

. Also, make sure to localize the product if you already have a winning one. Let's suggest you are selling swimsuits and they are sold well in the US and Europe. But because of the essential cultural differences between the US, Europe, and UAE, it is unlikely to be the best option to offer Arabic buyers. Still, to join this market, consider transforming your swimsuits into the ones that will suit the Muslim audience, or at least avoid using the images of semi-naked women on the packaging. 

Create, publish and promote your listings across the marketplaces

. When selling globally on Amazon, you can build international listings. For example, suppose you have a US unified account. In that case, you can create a listing and distribute it to Mexican, Brazilian and Canadian versions of Amazon. But if you want to create a listing for Europe, you have to re-login and make it from scratch. 

Manage your customer feedback more intelligently. One of the drawbacks of selling on Amazon internationally is that the users' reviews on the US marketplace, for example, aren't visible at the one for the UK, even though the language and the product are the same. That is, you have to find a way to manage your buyers' feedback on multiple marketplaces. It is better to do it with a single app. For example, SageMailer can help. 
Ways for Global Selling on Amazon's International Marketplaces
With the exclusion of a few AMZ marketplaces, buyers who arrive at one of their digital stores can see and purchase various products — from e-books to appliances and kitchenware. Once an order is made, the platform ships the items to the client via its fulfillment network.
However, while AMZ sells many of its goods (for example, the Kindle and Echo), first- or third-party sellers sell most of what is available on the website. 
With first-party merchants, Amazon buys the goods from the vendor wholesale and resells the items.
Third-party sellers, on the other hand, have two methods of running a business on Amazon. 
Merchants using Fulfillment by AMZ (FBA) store their goods in Amazon'swarehouses and list them on Amazon's platform. Then, when an order is made, AMZ picks, packs, and delivers the product on behalf of the merchant. 

Merchants using Fulfillment by Merchant (FBM) list their goods on AMZ but store and ship them when an order is made.
Conclusion
Running an international business and selling on Amazon worldwide can be a promising idea for 2023. However, if your product isn't global, right now is the right time to start an expansion strategy since eCommerce, primarily boosted by the 2020 pandemic, is still on the rise. Using Amazon global selling opportunities is the way to drive more sales, increase your revenue and reach out to a more extensive customer base.
Still, keep in mind that there are some pitfalls you should be careful with as an Amazon global seller. For example, manually managing the reviews from multiple marketplaces will become a challenge sooner or later, and here is when SageMailer would be glad to help you. We support all marketplaces, and with the help of our app, you can keep better track of your customers' feedback using a single platform. 
Give SageMailer a try right now! Unlock a free 30-days trial and find out how it works for international selling!