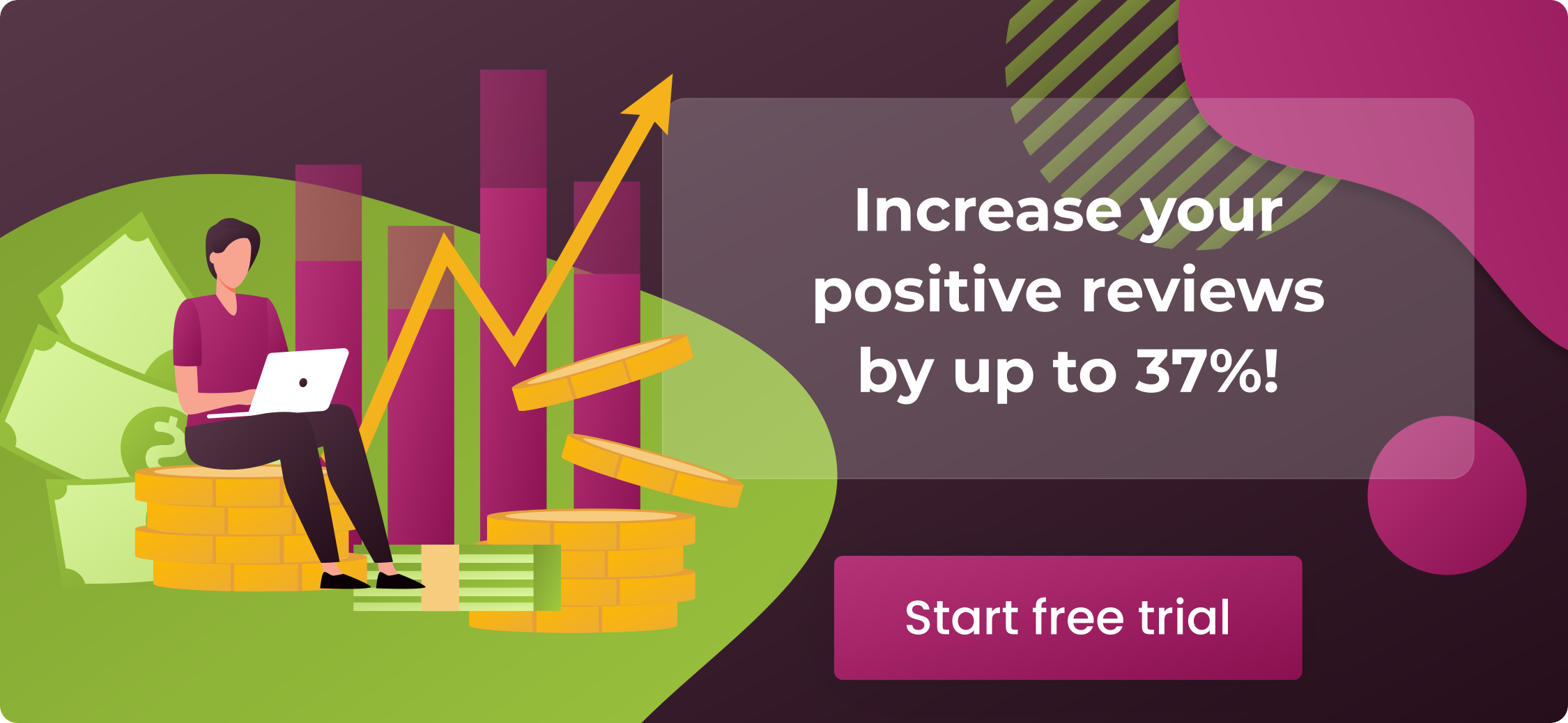 Are you just thinking about starting a business on Amazon? Of course, this is a good idea, but several solutions are ahead. Here we will consider in detail one of them. Namely, creating an Amazon individual seller account or an Amazon professional seller account.
The information below sheds light on the advantages and disadvantages of types of Amazon seller accounts. Therefore, very soon, you will be able to make an informed decision.
Amazon Professional Seller vs. Individual
The critical factor in determining the right plan for each seller is the sales volume on the Amazon platform. Even a rough forecast makes a choice more accurate.
Usually, the Amazon individual selling plan is suitable for those whose turnover will be up to 40 items per month. Accordingly, more than 40 are for professional sellers on Amazon.
Regardless of the option, you would like to choose for your business, get started by finding out how the Amazon Seller Central account works and how to use it effectively for your store.
Individual seller account
An Amazon individual seller is typically someone who wants to sell a few items on Amazon. However, it could be a seller who tests the platform and does not need the additional features offered by a professional seller account.
You need to note a few important things if you plan to make an individual seller account. The first thing is this: 
While you do not have to pay a monthly subscription fee, you need to pay an additional $0.99 per item for every sold product. It is an addition to both accounts' referral fees and variable closing fees.
Aside from the selling fees, there are also other significant factors that you need to consider before creating an individual seller account. These include the following:
You cannot use third-party services

You cannot apply to

sell in restricted Amazon categories

You won't be eligible for the

Buy Box

, where most of the sales happen. (The caveat, though, is if you utilize FBA, you'll still get the buy box!)
It is essential to note the listing of products is free for both types of accounts. So, if you still wonder, "Can an individual sell on Amazon?" the answer is YES. First, however, you need to settle a $0.99 per item fee, as mentioned above.
You can create an Amazon listing in a couple of simple steps to add your products to the marketplace and showcase them to potential customers.
Professional seller account
The Professional Seller account is highly recommended to all new sellers. Having a professional account will help you take the business a lot more seriously, especially in meeting the 40 items per month threshold. So if you plan on selling more than 40 items each month, it is best to sign up for the Amazon Pro seller account.
Professional sellers, however, need to pay $39.99 per month. This fee is charged upon the creation of your professional account. The $0.99 per item fee, however, is already waived.
There are major benefits to having a professional seller account, though. Here are some of the reasons why becoming a professional seller is more advantageous:
The more items you sell on your Amazon professional account, the more your incremental costs decrease. You can sell 300 items and still pay the same fee. It only takes 40 items per month to "break even" on your professional seller fee, and everything beyond that will seem like a bonus. It appears to be a rare gift in the industry, where fees commonly surge the more you sell items.
It is okay to doubt if you can sell 40 items each month on Amazon, but it is not difficult (especially if you are a user of the FBA program).
Access to third-party services
With an individual account, you need to list multiple items one at a time. It makes work time-consuming and tedious. With a professional account, on the other hand, you are given access to third-party services such as repricers, email autoresponders for getting more product reviews, PPC tools, etc.
For instance, you can batch-list your products using the inventory service and print labels on demand. For new sellers who want to launch multiple products, this tool can be beneficial in creating listings in a couple of minutes. This feature is excellent since time plays an essential role in the business industry.
Access to feedback and review tools
If you have a Professional Seller Central account, you not only get access to third-party services, you likewise get access to other helpful tools. SageMailer, for example, is a tool you can use to email your customers on Amazon to ask for product reviews or seller feedback. It is especially helpful in growing your sales and establishing compelling product listings. Also, read our guide and find out the best way to get Amazon reviews. Once you create a Professional Seller account, you are recommended to sign up for SageMailer. You can take advantage of the free 21-day trial for every new user.
Privilege to apply for restricted categories
Amazon has several sub-categories that are restricted. These include – but are not limited to – topical, toys, and even groceries during the holidays. So if you're planning to apply to sell these products, it is best to acquire a professional account.
Eligibility for the Buy Box
If you want to blow through your inventory, one of the best ways is to create a Professional Seller account. It is not possible if you are not a professional seller. Sellers with unusually hot items typically want to win the buy box so that their products can sell out quickly. If you're an FBA seller, though, it's an exception.
Access to Sponsored Products
Another major benefit of professional selling is it provides you access to Sponsored Products. This feature allows you to target shoppers on Amazon based on keyword or term searches. With the Cost-Per-Click (CPC) Sponsored Products, you can choose keywords, establish a daily budget, and bid for ad placement automatically to increase visibility for your products and boost your sales.
Access to information and inventory
Getting order information and managing inventory plays a crucial role in successfully selling your items on Amazon. With a Professional Seller account, you will have access to valuable reports allowing you to manage these important elements more closely.
How to Sell Using an Amazon Merchant Account?
Now that you know the pros and cons of both accounts, it is time to get started. Selling on Amazon, regardless of the type of your account, is pretty much fast and easy. 
Below are the simple steps that you should take if you plan to sell on Amazon:
1. Sign up for an Amazon account
Choose your account type.

Set up your profile as a seller
2. List the items you want to sell
List existing items on Amazon

List new items
3. Sell your items
Try your best to win the Buy Box
4. Ship your items
Choose Seller Self-shipping

Choose Fulfillment by Amazon
5. Receive payment every time an item sells.
Note: Amazon has a Gift Messaging service that allows your customers to write their gift messages for either individual products or entire orders. Amazon also has a Gift Wrap service, which allows customers to choose and pay for every item in their order that they want to be gift-wrapped.
How to Downgrade or Upgrade Amazon Seller Account? 
You have probably noticed the notable differences between an individual and a professional seller account. Take note of these things if you want to start selling with your FBA business.
It is also significant to remember that upgrading your account whenever you feel like it is possible. For example, if you are unsure how many items you will list when you first set up your account, an individual seller account may be a good choice.
There is no need to feel pressured to upgrade your account to a professional one, but that should be your goal. You can upgrade or downgrade your Amazon seller account anytime, anyway.
If you want to upgrade your Amazon account, you can follow these easy steps:
Sign in to your Amazon Seller Central Account.

Scroll through the bottom of the page, and you will find Settings. Then, click Account Info.

Click 'Manage' in the Your Services section.

Click Upgrade just next to the type of account.
You can follow steps one through three to downgrade your Amazon account from a Professional Seller account to an Individual Seller account. Then, click Downgrade in Step four.
Can You Have Multiple Amazon Seller Accounts?
Ask this question publicly; all you will hear is that "Amazon will permanently ban both of your accounts then you will spend 1000s of dollars to reactivate your account."
What if I tell you, yes, you can have two accounts simultaneously?
You can have more than one amazon professional seller account if and only if you have a legitimate business need. Amazon gives you the authorization to open another account based on that need.
Here are some of the requirements that your business must meet:
You have multiple brands already and want to expand further.

Both accounts are registered under separate entities.

You would not sell the same products which you were selling in the first account.

You have a product manufacturing facility in line.
Closing an Amazon Seller Account
If you want to know how to cancel an Amazon seller account or close your account permanently, here's how:
Look for the Contact Us page.

Select Close your account.

Accomplish the form and select Submit a request.
You will receive an email confirming that your Amazon seller account has been closed or a different one explaining why your account cannot be closed.
Professional Account Allows Accessing Marketplace Web Services (MWS) and Third-Party Services Such as SageMailer
With a Professional Seller account, you can integrate with to integrate with third-party services using Amazon MWS. This way you'll be able to use very helpful tools such as SageMailer. It helps you automate your customer service by sending customers follow-up emails and feedback requests for leaving a product review. This type of feedback is crucial for creating a competitive product listing and increasing sales since it provides customers with information for making a well-thought purchasing decision. So when you sign up for a Professional Seller Central account, immediately sign up for SageMailer – there's no risk thanks to its free 30-day trial and no credit card policy.
Final Thoughts
This article analyzes the significant deciding factors you need to consider when identifying which Amazon account type suits you best. 
If you are still uncertain which option is right for you and sell less than 40 items each month, an Individual Seller account may be your best chance. And then, once you are selling 40 products every month or find the need for additional features, you can learn how to change your selling plan on Amazon and upgrade to a professional account. Most new sellers take this route when starting to sell on Amazon. 
Your decision boils down to how you see your business in the future. An individual plan only becomes ideal if:
You are just looking for a way to learn how the system works.

You only have a few things to sell on Amazon and do not plan on growing an actual business.

You are sure you will not sell more than 40 items every month.

You do not need the additional features of a Professional Seller account.
So, for those who want to grow their business on Amazon, acquiring a Professional Seller account will be an easy decision.