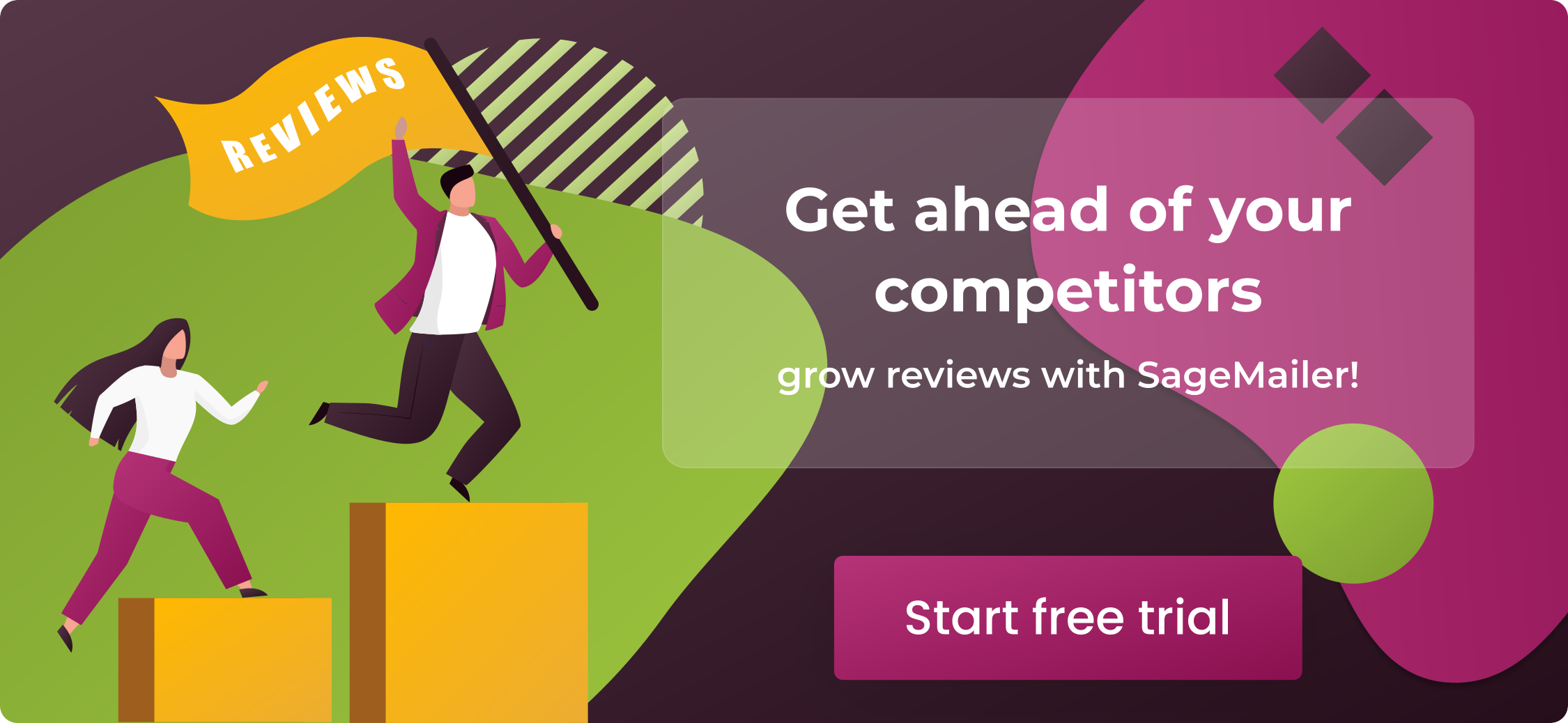 Amazon is among the best retailers in the world. It competes with Safeway, Walmart, and Lowes as top destinations for consumer purchases. It is growing pretty faster as compared to other companies. The 27.2 percent yearly growth shows how rapidly Amazon is developing. You can, therefore, expect it to rise more places over the coming years.
One of the key pillars on which Amazon's success is built is its low prices. Amazon doesn't only show a willingness to sell its products at thinner margins from their inventory. It also pushes third-party sellers to provide low prices thanks to this buy box. Amazon usually combines all these offers for a given product on one page. It then uses a single offer as a default offer (the buy box).
What is Amazon Buy Box?
It's the box on the upper right section of an Amazon page. That's from where buyers begin their purchases by adding their preferred items to the cart.

What Buy Box is used for?
Studies conducted recently found out amazing facts. They showed that 82 percent of all sales on Amazon occur via Buy Box. It's bad news for those amazon sellers who don't own it. Since they'll only be fighting only 18 percent of the market. Whereas winning this Buy Box guarantees to boost sales. However, achieving this particular feat isn't always easy.
Competitive forces, seller rating, and pricing directly impact the Buy Box priority. Only Amazon knows exactly how the algorithm works. Nonetheless, there're a few steps that the sellers can take. These measures can put them in a good position to succeed.
In this comprehensive post, we will explore all the basics of winning the Buy Box. Moreover, we'll discuss how the seller feedback contributes to the equation.
Why is Buy Box so important?
It's not a guarantee that the Buy Box will appear on your product. It goes true especially if there are other sellers offering a competing product. It's one of the most important features of Amazon. Even Amazon states that a whopping 82% of sales are driven by Buy Box. Effectively, this means merely posting your products wouldn't work. Without considering the buy box, other sellers are eating your lunch. No matter how good your product is!
Why is winning the Buy Box Amazon essential?
As people are shopping more and more online, Buy Box on Amazon is becoming ever more critical. EMarketer anticipates e-commerce sales to reach $4 trillion this year and account for 14.6% of all retail markets. It's easy to envisage that Amazon is responsible for most of that, considering it grew up in 2016.
It's necessary to bear in mind that shopping via mobile phones is increasing in popularity as well. More than 72% of Amazon users across the globe purchased products with a mobile device during the holiday season. Meanwhile, shopping via the free Amazon application expanded and now more than 90% use the app worldwide. Such figures look set to top, concerning that Gartner has foreseen that e-commerce will account for at least half of all digital sales in America alone this year.
However, a significant challenge comes with a great opportunity: getting the Buy Box on Amazon is even more complicated on a smartphone, regardless of whether you surf the mobile website or the application.
As the "Add to Basket" feature appears predominantly below the item price and image (combined with a "Buy Now" button in the application), the quality to check other sellers is not as clear. So if your goods don't appear in the Buy Box on a smartphone, there are even fewer possibilities users can see them than on the main website.
What is Amazon Buy Box Algorithm?
For beginners, every product that's on Amazon features a special area called "Buy Box." It's the place where clients can start the buying process. They can do this by simply adding items to their shopping pushcarts. There are different views on how Buy Box algorithm works.
Products which have attained the desired Buy Box possess distinct placement on the merchandise details page. Customers can include the product in their shopping carts much easily. It can simply be done by just clicking the "Add to cart" button that's visible.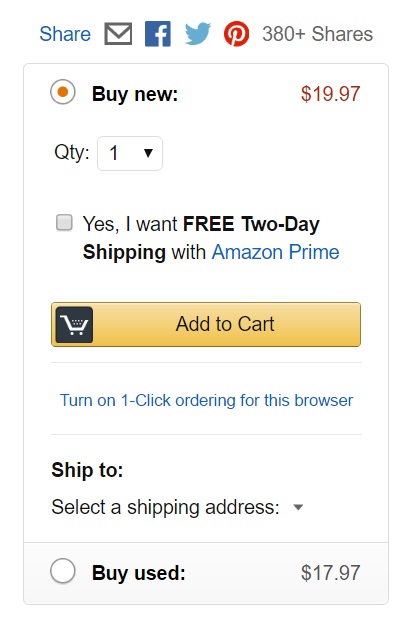 Sellers with Buy Box eligible seller status should offer customers the finest shopping experience. They must meet the performance-related requirements. Therefore, this amazing feature can be grabbed as soon as possible.
Overview of Amazon Buy Box
80% of sales on the platform come from the Buy Box, so all marketplace sellers will strive to get a share of it.

It constantly rotates between merchants with competitive pricing and Buys Box Eligibility

Keeping the lowest pricing doesn't guarantee winning the badge. The Buy Box pricing isn't always the lowest on AMZ.

The algorithm considers the seller's location.

This feature is only for products in new condition.

AMZ may share the Buy Box with third-party merchants, but usually, it does not.
 Buy Box Myths on Amazon
AMZ does not share the Buy Box

– Although the marketplace often wins the Buy Box on product listings that it sells on, third-party merchants can also win some share of it.

The lowest pricing always gets the Buy Box

– Pricing is crucial in this feature algorithm. However, it's not the only one. Customer feedback, fulfillment method, and refunds can also impact your chances.

Sellers can keep the Buy Box to themselves

– Nobody is guaranteed complete access to this badge. Other sellers can take it at any time.

Sellers can turn Buy Box eligibility on

– The platform decides if merchants are eligible for the Buy Box. 
How to Check If You Are Eligible For Buy Box?
Go to the Inventory tab in your Seller Central account and choose Manage Inventory.

Proceed to the Preferences menu.

In your Column Display section, find the field for Buy Box Eligibility.

Choose Show When Available from its drop-down menu.

Check the Buy Box Eligible column for your particular SKU. If you are eligible, you will see yes.
Note: the merchant can see that they're eligible to get the Buy Box for some items but not for others.
If you believe you have met all the necessary criteria and haven't been granted the Buy Box Eligible status, you can contact seller support representatives directly to ask you to be considered for the quality.
Advice for Winning the Amazon Buy Box
Amazon has naturally not revealed the procedure that's used to determine Buy Box winner. Nevertheless, you must know the aspects that are considered by Amazon.
Amazon Buy Box Tips
Trade on Amazon for a minimum of three to six months
Appraise your products on a regular basis
Constantly provide the finest landed price
Uphold a reliable record so that everything can be tracked and audited
Provide useful shipping options, particularly free options
Deliver in good time and avoid delays as much as possible
Tolerate an Order Defect Rate that's less than a 1%
Be a top-rated seller that has a lot of positive feedback and ratings
Offer convenient fulfillment method to your customers
Here there's an important thing to keep in mind. If you own Buy Box for specific products, you're not guaranteed to retain it. The possession of Buy Box alters frequently, depending on Amazon's lively algorithm.
Chances of Winning the Amazon's Buy Box
Amazon product catalog is among the largest catalogs in the world. Moreover, it offers a large number of sellers who're competing to sell similar items. If several sellers trade similar items, which one will the buyer choose? 82 percent of them will go to the one with the Buy Box.
One decisive factor for that's considered before you can win Amazon Buy Box is response/feedback. Sellers that are given the Buy Box have enough affirmative feedback (as a seller). The feedback and average score that you have to maintain remains a mystery. It's only known by Amazon. It's simply stated that you require a lot of affirmative feedback. Therefore, you can beat competitors.
How to Buy Amazon Mystery Box? 
Each customer assesses orders through a ranking system. This system makes use of stars. Four or five-star ratings usually occur if the customer's fully satisfied. Great prices, quick delivery, and excellent customer service lead to a greater feedback score. Below are some tips that can be useful in getting your Buy Box.
Be careful when you are giving titles and descriptions to your best selling products on Amazon. Write truthful, brief product descriptions which will be able to appeal to the buyers. Take your time to add top-quality photographs of the products. Photographs can compel a customer to decide on you above any other seller.
Ensure that your pricing is reasonable. However, do not lower it until the buyers become suspicious your product's quality.
Provide as many shipping options as well as a free option. Ship within 2 business days and also provide tracking data where appropriate. Using Amazon's FBA sellers program that can help you to manage shipping and inventory. Fulfillment by Amazon (FBA) can greatly surge your credibility. Plus it'll make your products to be eligible for Amazon Prime.
Since the platform considers its fulfillment service to keep perfect metrics across variables, using FBA is the most effortless way to boost your chances of winning the Buy Box. We don't say that Fulfillment By Merchant (FBM) users can never beat FBA merchants; it is just harder and requires extremely low prices and high scores across many metrics. 
Refresh your records regularly. Evade depleting the stock of your popular items. You shouldn't accept the number of orders that you can't deliver. Doing business this way will only lead to a buyer experience that's not very great. Additionally, it will also increase the chances of receiving negative feedback.
About "how to remove negative feedback on Amazon" click link.
Therefore, it's imperative not to bite off more than you can chew.
Dependable buyer service is a very critical factor in attaining positive feedback. Providing an excellent customer service can help to protect your reputation. It becomes even more critical if stock runs out or items get lost while being shipped. Provide fast reimbursements. Try offering to re-send the products that are lost for free too. Ultimately it'll realize your customers that you care about them. You'll also manage to make a bond with them with this positive gesture.
Even when customers enjoy a shopping experience, they can forget to give feedback. Therefore, you must always request for feedbacks through emails. Ensure that you follow Amazon's guidelines for requesting feedback. You should not entice the customer with special offers to get positive feedback. Don't worry if you receive negative feedback. There's a way that you can use to get rid of it.
Increasing Feedback Score to Get the Buy Box
A vital variable that determines how Buy Box's awarded is the seller performance score. A perfect Amazon feedback rating increases a seller's chance of winning Buy Box. Sellers can achieve this using feedback auto-request. Manually soliciting for reviews is more likely to be overwhelming. Hence, automating the feedback process is necessary.
SageMailer can be used to streamline the whole feedback process. It allows merchants to solicit, review, remove, monitor and manage Amazon reviews and feedback. All this is done in line with Amazon's Terms of Use.
The Hidden Dangers of Amazon Buy Box
Getting this buy box is very important to generate and increase sales. Especially if you're a product company which sells via Amazon's 3rd-party market. However, it's not wise to present prices which are lower than other retailer's prices. Setting a lowest price will cause a conflict. Regardless of you've set prices similar to the prices of the other retailers. You'll have a problem if 3rd parties carry on to sell more of your items for less.
Getting this buy box for particular product companies is possible in only one case. It's if your bid's the default bid that's on Amazon. Plus it's devoid of destabilizing the prices of your partners. Removing 3rd party traders or compelling them to follow pricing rules is a good practice. Eventually, increasing your chances of winning buy box frequently and also maintain your retailers.
Key Factors to Winning the Buy Box
You're probably wondering if you're eligible for the Buy Box as a seller.. Only sellers who have purchased a Professional Seller account are eligible. Also, Amazon determines Amazon Buy Box eligibility using complex and multi-faceted algorithms. How does the algorithm determine who gets the Buy Box? The Amazon Buy Box formula works to ensure that the buyer gets the best possible product. This aligns with Amazon's goal of offering the best customer experience. As such, it's deceiving to say that Amazon's Buy Box price is the only consideration. Once eligible, the seller's listing can now be part of the Amazon buy box rotation.
Technically, the buy box algorithm works on a product by product basis. Each eligible seller of a product's assigned a weight based on their performance. Performance's determined by different variables. After considering diverse performance metrics, the algorithm picks sellers who offer top quality.
It's important to note that variables are product-specific or category-specific. This means it doesn't matter if a seller wins the Buy Box in one product. It's not guaranteed that he will also win in a different product he's offering. For instance, products which are time-sensitive like birthday cards. Shipping time may carry more weight than any other variable.
This means that if a seller ships a birthday card for one day. Plus, there's another seller who ships the same card for three days. In this case, the seller shipping for one day may have an edge. This is the same for other time-sensitive products like holiday movies and groceries. However, time may not be a consideration for selling products like kitchenware and electronics.
Is adjusting the distribution strategy, altering packaging and monitoring 3rd-party sellers to preserve prices important? The reply is yes if retail relations are important to you. A matter that begins on Amazon will affect a large Amazon Buy Box percentage of your businesses. It's a classic instance of the tail flapping the dog.
The only way you can establish healthy and long-term relations with retailers is by controlling the supply. It can be helpful in maintaining reasonable restrictions for your business. Additionally, by doing this you can observe sales channels that are similar to Amazon for breaches. If you do not make an Amazon Buy Box strategy for fulfillment by Amazon FBA frequently, you will be extinguishing some large fires.
We're available so as to help you to send operational emails that are within Amazon's rules. For an active way that you can use to improve your response score, try SageMailer today for free (no card required).