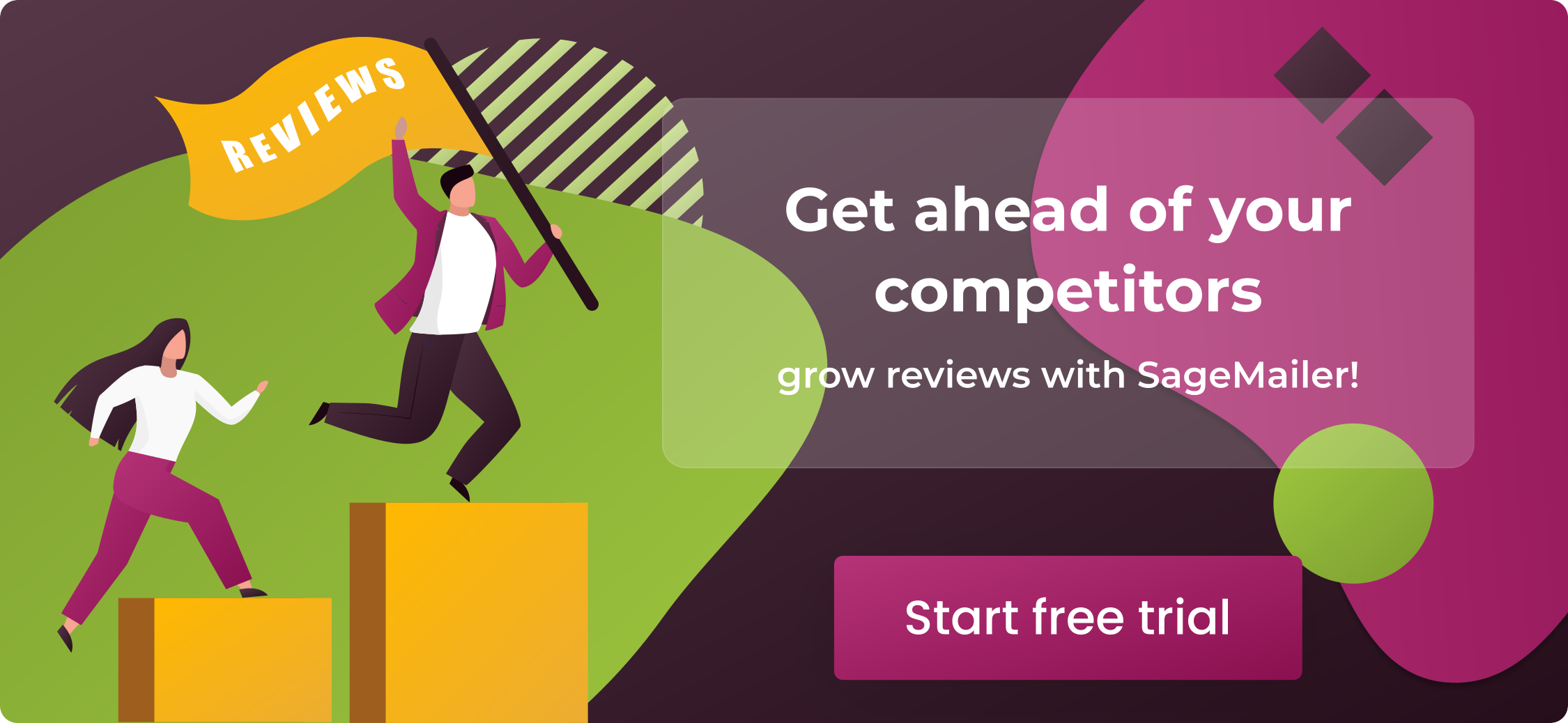 Listing top-selling products on Amazon can turn out to be very profitable: if you know what to sell when to sell, and how to advertise it well. In this article, we will dive into the topic of best buys on Amazon deeper. So, why waste time? Let's dig in!
What Are the Popular Products on Amazon in 2023? 
So, what are the best-selling products on Amazon? First, when ranking best-selling products on Amazon, it doesn't mean you should 100% sell these particular items. Your final decision should be based on multiple aspects, for instance, competition in the market, demand, your specific business situation, and many more.
Besides, no strategy can guarantee to pick the hottest products on Amazon every time. That is why you should experiment with different options. Moreover, when deciding whether to add new items, you should thoroughly research this particular market to ensure the goods will still be in demand when you set everything up. 
Don't forget that your endeavor should pay off.
So, what are the best-selling items in 2023? Personal care products, puzzles, toys, games, pet supplies, and fitness equipment are leaders in the list. At the same time, you need to consider that the COVID-19 pandemic makes our future tricky. Shoppers don't have too much money to purchase gift cards or personal items. On the other hand, many people turn to online shopping, including Amazon, for entertainment and personal care needs during quarantines and social distancing. So, if you want to sell books, go for it.
Top-Selling Amazon Products in 2023: Amazon's Best Sellers Page
First, identify the best-selling products on Amazon with the current best-sellers list that the Amazon platform compiles. Sellers can find such lists even for international markets, including the UK, the USA, Canada, Germany, and Spain.
They show products that are selling best across the entire website. In addition, they display the most popular goods in a particular category, ranging from books to toys and video games.
Nevertheless, while using the platform's best-seller lists, consider the following: 
Products the top seller pages of the category include are highly competitive: in fact, all the sellers have access to this data.

Sales of certain items may be trending down, so you can jump in when the goods stop being in high demand.

Some best-selling items might not be profitable or have great sales margins.
We recommend paying attention to what sells well and is trending. It will give you some ideas to adapt your goods portfolio so your business can grow at an unprecedented speed.
As soon as you identify the products with good potential, track down possible suppliers that can provide those hottest items or develop additional options to achieve a competitive advantage.
Best-Selling Products on Amazon: Product Research 
Choosing the coolest Amazon products is more complicated than just looking at the list collected by Amazon. It's only the first step and a method to get the initial ideas. Unfortunately, learning all the necessary information there is far from possible.
Amazon sellers should operate with a more scientific approach. They need to check the statistics behind each item before deciding to invest in the goods:
What are the average sales per month? How often the client purchases it? 

How many other sellers are providing it?

What is the average price of the goods, sales history, and average reviews?

What type of sales margins can sellers expect?

As a consequence, are the products trending down or up?
How to Find Best-Selling Products on Amazon? 
An item being a bestseller is not the only aspect you should consider while deciding what to sell. In addition, you need to have a pretty good idea about the potential shipping costs of the items, Amazon FBA commissions, durability, and weight of the item to ensure that it can be easily delivered. 
Goods that cost anywhere from $10 to $50 or a maximum of $100 should be the ideal pricing range for goods you wish to sell. Also, consider competition and try to find an AMZ niche where the competition is lower so that your merchandise can stand out too. 
Undoubtedly, you can get an impressive profit from selling items on Amazon. Still, you must be able to provide unique, budget-friendly goods with minimal competition to succeed on the platform. Over-saturation in the marketplace proves it is more complicated than ever to stand out, so it is not smart to sell on AMZ for the sake of selling on AMZ. Instead, you wish to ensure you are truly able to deliver something of value.
If you have an item in mind, follow the below tips above to refine your selling strategy and find a niche segment within a broader demographic. If you do not have a product in mind, begin with the basics: what are the most-searched keywords on the platforms, and which goods are most successful? As soon as you have a list based on your keyword research, think of similar items the user may find more compelling or valuable than the ones currently present on Amazon.
In case you are about to select products you wish to sell on the Amazon platform:
#1. Check out the top-selling items for each category and look for trending goods.
#2. Go for products with high demand (or at least some demand): a product doesn't need to be selling in tremendous amounts every day. However, any products in this category you will offer should get at least 10-15 sales daily.
#3. Stay away from being too trendy or seasonal to ensure consistent sales throughout the year. Operating with goods with constant demand will result in achieving sustainable growth.
#4. Don't select too saturated markets; think of international ones.
#5. Find a niche or category with consistent customer demand: shoppers often do not just search on Amazon without reason. They look for something particular. For example, 'cookbooks' are too wide compared to 'cookbooks for instant pot cooking.' 
#6. Think of the goods with low competition. There might be high demand for a certain item. However, not many Amazon sellers are providing it. Why not jump in and provide an excellent version of those products?
#7. Use existing reviews on the products you want to sell. For example, the number of testimonials by Amazon reviewers might show how often the items have been purchased or how long the product listings have been up. Likewise, a small number of client testimonials in the 4-5 star range can mean that top-rated goods are emerging as the best things: they have great potential and little competition.
#8. Opt for items that are cheap to produce or source.
#9. Test the quality of the Amazon product before investing. Ask your suppliers to send some samples. It is essential when using the Amazon FBA system.
#10. Select easy-to-ship goods: be careful with fragile, breakable, prone to damage, and perishable items.
#11. Check out the feels and shipping costs to narrow down your decision. For instance, a two-pound item will be easy to deliver that can reduce your shipping fees.
#12. Think of developing your brand. Private label products are usually less expensive than the big names, so Amazon sellers can get more profit from them. They also can control how they advertise and present the goods. However, keep in mind that you will need to create your logo and packaging and build a new customer base. 
Hot-Selling Products on Amazon FBA: Criteria
When deciding what to sell on the Amazon FBA platform, it's essential to remember that it is a marketplace driven by price. So, people who visit the website are looking for the greatest deal. That's why your items should be in a competitive price range and be attractive to the target audience. For Amazon FBA sellers, the criteria for the items they opt for are the same as when they sell on Amazon, operate, and deliver orders themselves.
Hottest Products on Amazon: Selling Niche Items
Think of narrowing down your niche research to the point where the goods you're going to sell are really specific, and the competition on the market is much lower. As a result, you will attract more potential buyers, and your goods will be much easier to find for users who are looking for them.
In case you don't have a particular niche yet, start with the basic questions:
What are the top-searched Amazon keywords and what

 items are most profitable and successful?

What are the demand for the goods and the competition level?

And what are your expected sales margins?
In addition to this, look for the gap in the market with a quick organic search. For example, searching for "women leggings" might have over 100,000 competitive results in comparison with more specific "cycling leggings women black." It is because a lot of people might already be selling leggings. However, a particular type, style, or color of leggings may be missing on the website. 
Top-Selling Items: Best Buys on Amazon
Now let's consider some of the top-selling Amazon products in 2023 and delve deeper into certain sub-categories of items to get more insights. On the marketplace, there are some major categories of goods, like clothing, books, clothing, kitchen, and home, that clients buy regardless of the year. In addition, several other products might have seasonal demand. However, they still have a good ranking in the list of best-sellers. 
Gift certificates 
Gift cards are especially popular on Amazon as you can load them with the necessary amount of money and present them to someone. This person, in turn, will have the freedom to purchase whatever they wish from the platform. Besides, with the broad range of goods that Amazon.com provides, one is spoiled for choice, making these gift certificates very trendy.
Available in different size options, TCL's Roku Smart TV is one of the best options one can purchase right now. At $158, it is modern, slim, and does all its job perfectly.
Electronics
It's always a thrilling niche to explore, with new items constantly being added. Moreover, technological advancements result in the introduction of innovative goods that clients are always on the lookout for. A few private label brands coming under Amazon in this category are doing very well on Amazon and qualify to be high-demand items. Popular goods in this category are:
Wireless speakers 

Voice control devices for home 

Tablets

Multi-plugs 

Monitors 
Photography and cameras
Photography equipment, cameras, and other paraphernalia are an Amazon niche that has some room for new merchants' potential. It comprises a broad range of items not dominated only by specific brands. Best-selling items on Amazon in this category include:
Binoculars 

Home security cameras

Telescopes

Child monitors

Camera stands 

Portable lighting 
Video Games 
It is a segment for video game lovers, from children to teenagers to adults. Sellers can always find a good, ever-increasing customer demand for this niche because it employs the most exhilarating technology for entertainment pursuits. There are certain sub-categories to differentiate between popular gaming platforms, for example, PlayStation, Nintendo, Wii, PC games, Mac games, etc. Best-selling products in this category include:
Gaming controller and

 headset 

Gaming control pad and mouth

Battery packages for controllers 

Gift certificates for XBOX, Playstation, Nintendo
Amazon's list of best sellers in video games includes many options, and a few notables are worth mentioning. For instance, the highly-rated gaming mouse from Logitech at $141 is the fastest pro mouse available on the market. It has a long name and a likewise long list of features.
Books
Technological advancements in recent years have been significant. However, books will always have a notable place in our hearts. Reading physical books is pure pleasure and exceeds the experience that any electronics can provide. Furthermore, they are one of the most sold products on the platform. It is an excellent niche because of the ease with which merchants can sell books compared to other goods with a more complicated selling process. You can also study a wide variety of the book genres that popular authors write – mystery, fantasy, romance, science fiction, contemporary, dystopian, and more.
Clothing, jewelry, and shoes
Amazon merchants looking to try themselves in selling in this segment have to be prepared to face fierce competition because it already includes very reputed brands. To stand out from your competitors, you need to provide something unique. 
It's not just about finding clothing or beautiful jewelry or footwear to sell. To succeed with these items, they need to be eye-catching, and customers should be able to distinguish them from other items in this niche. Popular goods in this category are:
Shorts 

T-shirts 

Socks 

Crocs 

Swimwear and undergarments 
As one of the most popular men's shoes Amazon.com has to offer, it is not a bad idea to opt for this less-than-$60 pair. Great for the beach or the campus, they give you the versatility you require and the comfort you deserve.
Apart from the main categories mentioned above, we recommend you consider some other best-selling items on Amazon given below.
Beauty and personal care items
Beauty and personal care goods for hair, nails, skin, and those related to oral hygiene are among hot-selling products on Amazon because most people stay conscious of staying healthy and looking good. Thus, it qualifies them under the best-selling segments on the Amazon platform.
Clients are always searching for exciting new goods, especially organic, natural, and chemical-free. It's also a niche that generates billions of dollars, so it's worth analyzing for novice and experienced sellers. Some of the popular goods in this segment are:
Nail and foot care

Hand creams 

Bath items and bathing accessories

Fragrance 

Makeup

Hairdryers 
This face massage roller helps to level up the skincare routine. It's like getting a facial in the comfort of your own house. Check out on Amazon at $9.99.
Home and Kitchen
Some trendy goods in this category are furniture, bedding, cleaning supplies, cooling, heating, air purifiers, and items for the dining and kitchen. In addition, home decor with some seasonal decor items, storage, and organization units come with a high ranking on the BSR list.  
Silonn Countertop Ice Maker is one of the best-selling examples in this category.
With a quality ice maker, sold at $100, you will no longer have to worry about refilling the dollar-store plastic trays. This model is also available in teal, black, and white, and shoppers cannot help but buy these trending household items.
Pet supplies
This niche has been expanding steadily over recent years due to its diversity. It has everything for cats, dogs, fish, birds, aquatic animals, reptiles, and horses. In addition, this segment includes everything that pet owners might need, from cleaning kits to beds and toys.
Sports 
This niche typically comprises sports, outdoor, indoor, fitness products, and necessary equipment. For merchants looking to sell in this category, staying innovative and focusing on Amazon SEO is vital. It's essential to include lifestyle images when it comes to goods specifically for outdoor activities.  
There are not many more universal activities than working out with resistance bands. Fit Simplify Resistance Loop Exercise Bands come in different resistance levels so that users can choose the best option for their specific power weight workouts, strength training, and general exercises. Shoppers have a choice to select from a variety of colors. Check it out on Amazon at $11.00.
The niched considered above are a good starting point for your analysis of finding the best-sold products on Amazon. Here're some of the points to check when preparing your BSR list:
The goods mentioned above come with the fierce competition that new merchants might find hard to deal with.

You might have completed a good amount of analysis, but some BSR listings keep getting updated, so you will need to monitor when the items will be trending and when they will suddenly stop.

Keep track of your sales margins and profitability because not all top-selling items deliver you good returns. 

Avoid goods that trend on a seasonal basis if you are a novice seller with little experience on the platform.

Find products with a few competitors and explore niches that are not already saturated. 

Check both historical and recent sales of goods for more apparent perspectives.

Consider shipping costs and other conditions if you are going to sell fragile or perishable products. Choose those items that have low weight because they come with low storage and delivery costs.

Products that have consistent and high demand are an excellent way to go. It does not necessarily mean that your sales will be extremely high every day for the

most sold product on Amazon

. Nonetheless, you can expect sales at some steady rate, like 15 per day. 

Avoid goods that require much documentation, certifications, and paperwork because it might become challenging to stay up to date with the requirements.
Best Products to Start Selling on Amazon: Final Thoughts 
So, how to find best-selling products on Amazon? Amazon's best-seller list changes regularly, and there's no silver bullet for choosing the right items every time. Nevertheless, the criteria for choosing what to sell on this platform remain the same. Providing goods of value is more crucial than ever before. Thus, offer budget-friendly and unique items with minimal competition to achieve success on Amazon. 
Once you decide what to sell and establish the process, you must provide a decent customer seller. Whether you are a novice on the market or a real pro, smart tools for customer service can do an excellent job for you.
For example, consider SageMailer, which turns review management and client communication into a smooth and straightforward process. With it, generating leads hasn't been so easy!