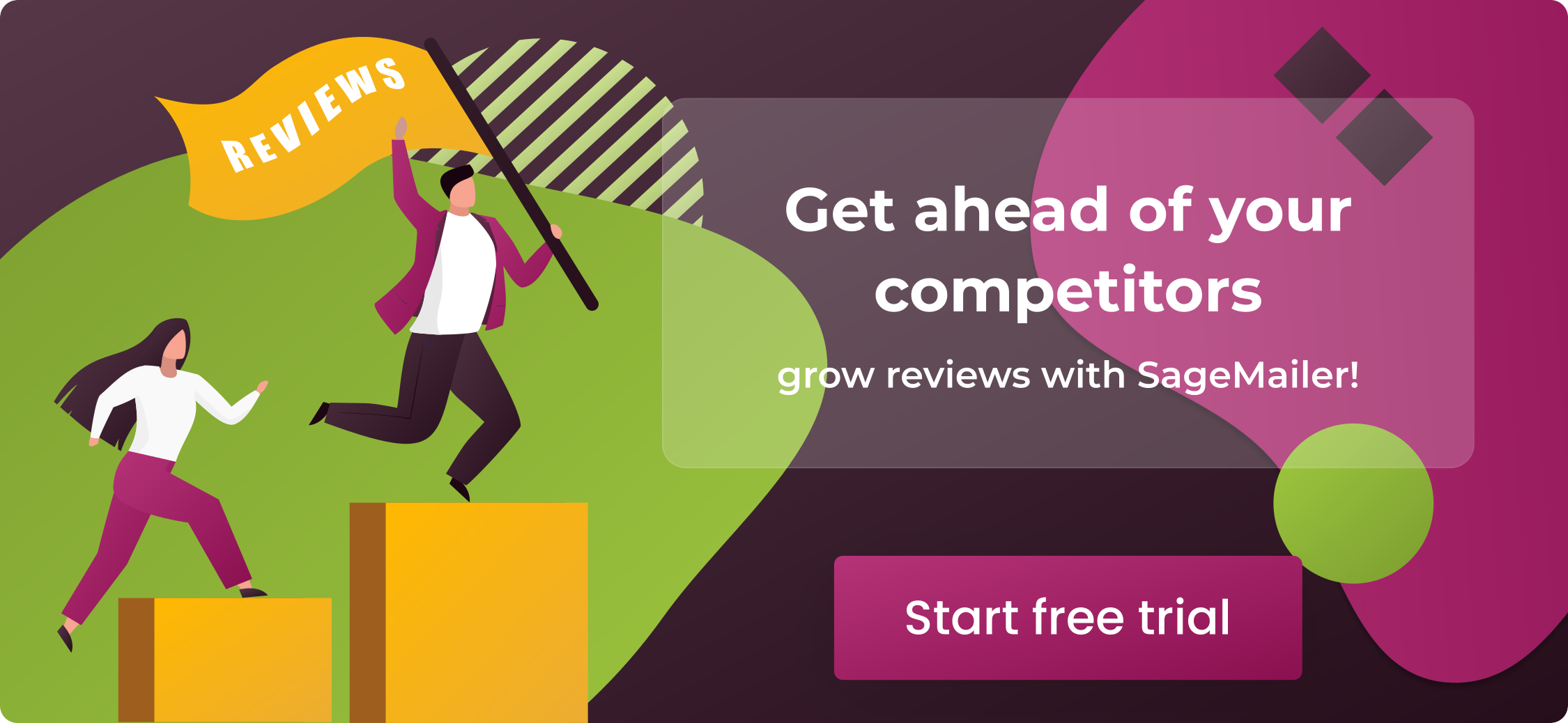 What makes Amazon so attractive for sellers and merchants of all kinds? These are the opportunities to create a fully digital business without the need to open a physical store or even make the website to reach out to global users. You can also use the practical set of features for Amazon products promotion and take advantage of special programs developed by Amazon for its sellers. Amazon FBA is the most promising and headache-relieving program to consider in 2023. You are welcome to do it with the help of our checklist for starting Amazon FBA.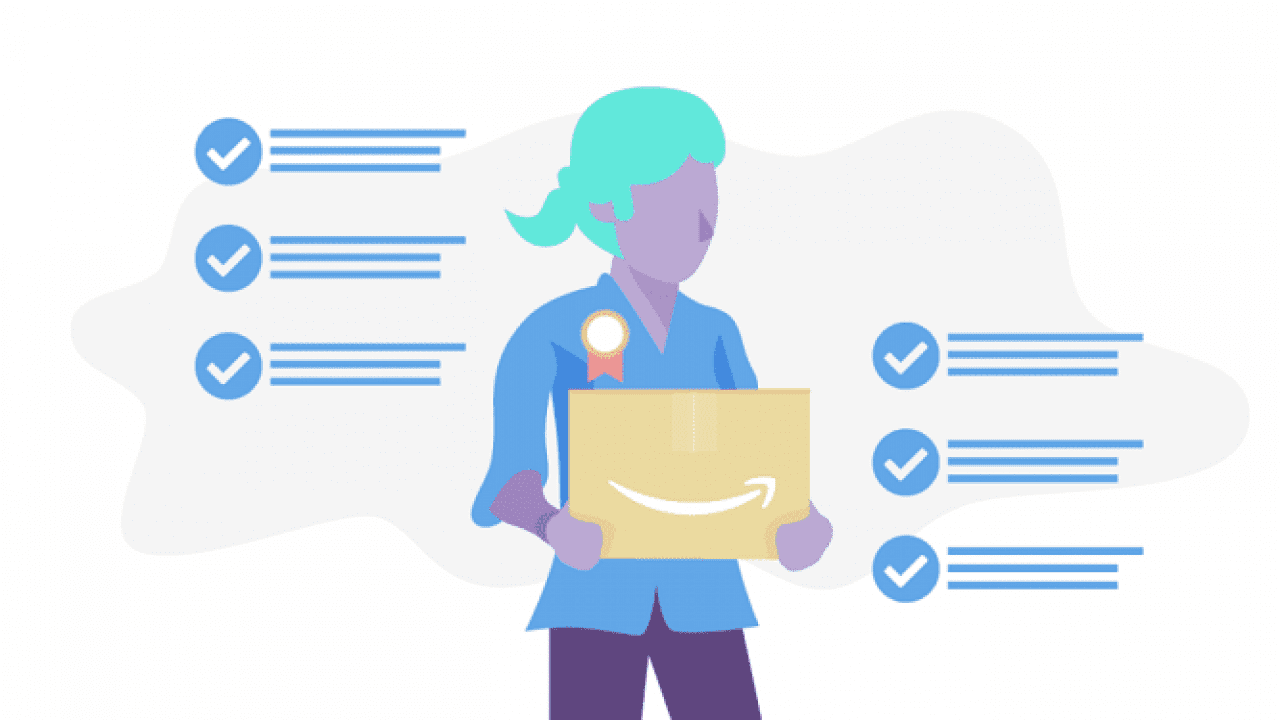 10 Steps

Amazon FBA Product Launch Checklis

t
Let's get started with an Amazon FBA checklist. Here is what you should do. 
Suggest a Product
Finding a winning product is already half the success on Amazon. Do it step by step with the Amazon FBA product research checklist:
Brainstorm potentially winning ideas on your own.
Proceed with analyzing the available categories.
Evaluate the competitiveness and analyze the unique offers the competing stores have.
Read the buyers' reviews and find out what they lack in the products from a specific category.
Use the Amazon FBA calculator to determine the approximate revenue you can make from selling your products with Fulfillment by Amazon. 
Decide on the Category
Then, make the final decision on the product category you will publish your product listings in. Here is how.
Suggest two-three potentially suitable categories.
Pick the one with less competition.
But keep the remaining categories in mind – after you have established your Amazon store, you will be able to join them with other Amazon products. 
Partner with a Reliable Supplier
The next step to sell on Amazon checklist FBA is to partner with a reliable supplier. Honestly, it is easier said than done since there are many suppliers, especially of Chinese origin. Still, not all of them are equally reliable and able to supply you with top-notch products, so let's try to find a suitable company to partner with.
Decide on the website — most Amazon store owners source from Alibaba or AliExpress. Take a look at both websites and stop on the one with a better assortment for your category.
Look for the supplier. First, filter them by rating – it shouldn't be lower than 4. Otherwise, you are risking your money, products, and seamless business operation.
Get in touch with the supplier. Evaluate the response time, overall friendliness, payment options, and shipment terms.
Place a test order to make sure there will be no problems within the supply chain. 
Create an Amazon Account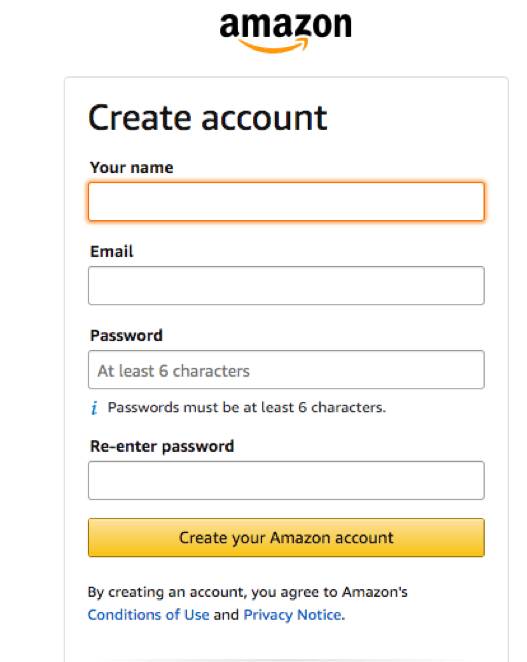 This is the easiest step. You just have to follow the Amazon account creation algorithms and fill in all the necessary fields. Still, be honest with Amazon from the very beginning – use your actual identity documents and valid credit card credentials. Otherwise, there is a risk of Amazon business account suspension without the right to restore it. 
Join Amazon FBA
Next, apply for Amazon FBA. As you know, this is one of the most effective Amazon programs that allows the seller to outsource most of the customer service tasks to Amazon. In this case, Amazon shares the responsibility for inventory management, packaging, and delivery. In exchange, it charges you with storage fees and some other expenses, which, in any case, are lower than fulfilling the order on your own. Also, take into account the following checklist for Amazon FBA packaging:
Make sure the cost of FBA packaging doesn't exceed the price to do it on your own.
Consider selling your items in bulk. In this case, you will be able to cut some costs while making more profit. 
Create a Listing
The following step in our FBA checklist is to create an Amazon sales listing. You can do it right from your account, and here is how. 
Create a new listing.
Add a product.
Come up with a product description.
Add images and videos.
Publish a listing.
Additionally, let's dwell a little on creating product descriptions since they are essential for encouraging the buyers to purchase in your store. There are several important rules you have to follow:
Keep your description short and meaningful.
Don't write more than 300 words.
Pay attention to your product title. It should be short as well and contain no more than seven words, including relevant keywords.
Research the keywords and use them organically in your product description.
Don't forget to add images and videos. Product videos are especially winning for driving conversion. You can also use them on social media and other marketing channels. 
Start Selling
Congratulations, you are already done! Now you are a full-fledged Amazon seller, and you can get started with selling on Amazon. Here is a brief Amazon FBA checklist or even guide to make your selling process effective.
Offer coupons and promo codes.
Make use of Amazon PPC. 
Monitor your positions in Amazon search results.
Consider joining Amazon Brand Registry so that you can attract third-party traffic to Amazon and reduce your seller fee.
Promote your products on social media.
Create product videos and share them on YouTube.
Gather Customers Feedback
This is one of the important steps to run your Amazon business smoothly. The feedback your customers share is essential for improving your customer service. Most importantly, it affects your product rating, sellers ranking, order defect rate, and dozens of other metrics. Amazon calculates all these indicators to rank the sellers and provide the users with the best experience possible. Here is how to handle customer feedback intelligently:
Get started with Amazon feedback management software. For example, consider SageMailer for this purpose.
Kindly ask your customers to share their feedback using pre-developed email templates.
Send an A/B test email to find out which review requests actually encourage the buyers to share their impressions.
Respond to the negative feedback instantly and resolve the issues as soon as possible.
Spot fake reviews and prevent them from affecting your reputation.
SageMailer comes with a set of features to cover some of these use cases, so consider getting started with it for free right now. 
Expand Your Products Range
Next, you are welcome to expand your product range and drive even more profit on Amazon. You already have an algorithm to do it right – research the categories and the products, use the Amazon FBA calculator to find out the feasibility of adding the particular product to your range, and partner with reliable suppliers only. 
Analyze Core Metrics
Also, make sure to monitor your core metrics ongoingly. Keep a close eye on your seller's ranking, products ranking, positions in SERP, social media and PPC ads ROI, order defect rate and customer satisfaction rate, and much more. To always have a big picture, using dedicated CRM plus additional data analysis tools makes a lot of sense. 
Conclusion
Getting started with the Amazon business in 2023 is as fascinating as challenging. Joining Amazon FBA is an opportunity to relieve some headaches. Still, Amazon takes only a tiny portion of your responsibility. Use our checklist to get started with and successfully run an Amazon store this year. Don't forget that SageMailer is here to assist you with managing the feedback your buyers share.
Register now and use SageMailer for free! 30-days free trial will be activated instantly!