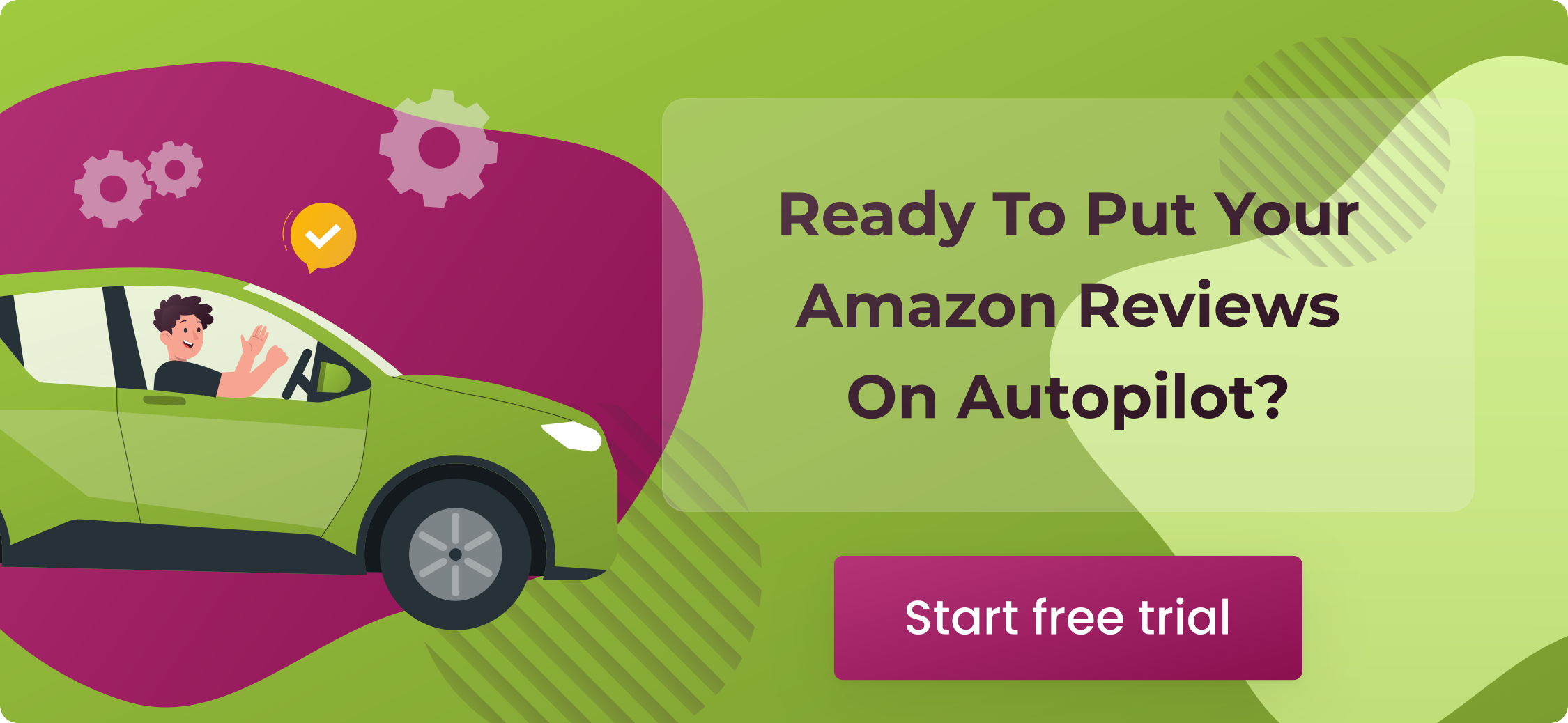 Millions of users worldwide love online shopping on the Amazon marketplace for different reasons. The buyers' main values are the opportunity to access the widest choice of goods, free shipping, and Prime membership. Still, 40% of Amazon shoppers choose the platform because of the smart product recommendations and a significant number of reviews from previous customers. Still, some of them aren't trustworthy.
To deal with fake feedback, Amazon has introduced a verified purchase system. It is an equally beneficial tactic for shoppers and sellers, so let's learn more about it.
How Does Amazon Calculate the Product's Rating? 
Each of Amazon's product pages has its rating. Still, Amazon rankings algorithms are quite smart. They don't use a moderate approach to calculate the rating based on the number of written reviews and one-tap star reviews. Instead, it takes the time of review placement, the legitimate nature of the purchase, and the specifics of the review into account.  
To put it simply, the platform employs an artificial intelligence algorithm. It makes data-driven conclusions on the authenticity and trustworthiness of the testimonials. AMZ verified purchase is one of the practices to add credibility to the feedback shared.
What Does a Verified Purchase Mean on Amazon? 
A verified purchase on Amazon means that the marketplace has carefully checked that the review's author had bought the product. In this case, they are more likely to share honest and transparent feedback. Still, the only fact of the legitimate purchase isn't enough for AMZ to conclude a verified purchase. It takes other factors into account as well. Below are some of them.
The review should be recent. In this case, Amazon believes that authentic and valuable reviews should reflect quite a recent experience with the product and customer service since such things tend to change over time. For the better or the worst. 

The buyers should purchase an item at a fair price. A lot of products on Amazon come with a deep discount. Some sellers use such promos to motivate users to buy a product and leave positive product feedback because of the low price they have paid. The platform considers this practice to be non-transparent. In this case, the discounted price may significantly affect the buyers' opinion. That's why getting

verified reviews on Amazon

for the products sold with at least a 20% discount is impossible. AMZ doesn't count them when assigning a "verified purchase" status to the review.

Because of that, remember to differentiate your product review strategies with campaigns offering an

Amazon social media promo code

so that to benefit from both.

A seller shouldn't put pressure on the buyers. And they shouldn't encourage them to leave reviews. Still, AMZ allows the sellers to communicate with the buyers. It is one more marketing opportunity to boost its sales and upsell. Still, it prohibits review requests that come with testimonials in exchange for offers (for example, a discount or a free product). It also denies putting additional pressure on the customers or requesting them to leave positive feedback only. 

A verified purchase review should be detailed and product-specific. Analyzing the trustworthiness of customer feedback is a part of the AMZ review system. That's why verified feedback is usually specific, detailed, and product-centred. They also often come with photos. 
Why Are Verified Reviews Important?
There are various reasons why Verified purchase reviews are much more powerful. First of all, it's trust.
Customer feedback is there to provide social proof to potential clients. Evidence shows that shoppers have purchased your item before and that it was up to the desired standard.
Social proof is not binary – it comes in different levels. For instance, a review with the Verified Purchase label brings more social trust as it's less likely to be fake. Thus, one Verified testimonial might be more powerful than five unverified ones to persuade visitors to buy your goods.
Such product feedback is also regarded better by the platform. However, the average star rating on an item is not an exact average of all the reviews. AMZ uses machine learning to calculate this, considering several aspects, including giving more power to Verified Purchase reviews.
In addition, a Verified review is more likely to stick around long term. Unverified feedback is first on the chopping block when many testimonials are deleted (sometimes automatically by the platform's bots). Too many unverified testimonials in a short time can initiate a temporary review block for your goods, which can cost you big time.
Unverified Reviews vs Fake Reviews: What's the Difference? 
Not all unverified Amazon reviews are fake. And they are not worthless – it is perfectly fine to keep a few of these. Nonetheless, it is necessary to distinguish between unverified testimonials and incentivized or fake reviews (such as offering free items in exchange for a review). In fact, incentivized feedback is serious and highly illegal in the marketplace.
If you buy or incentivize reviews, it might result in account suspension or all your product feedback removed.
Having a few unverified testimonials is fine, however. It might happen if you run external traffic campaigns with increased discounts or move items outside the AMZ platform. Do not fret if you get a few testimonials from these purchases (and do not automatically assume they're fake).
How to Write a Verified Purchase Review on Amazon
How to write a verified purchase review on Amazon? The fact is that the person writing the review should actually purchase the goods before sharing the feedback. And only Amazon can verify its reviews. That is, there is no way to write a verified review until a reviewer complies with certain conditions stated by AMZ. Still, there are some ways to motivate your buyers to create such reviews for you that are likely to be verified by the marketplace. Check this article to find out more about different review management options. Figure out how SageMailer differs from similar services, for example, Sellerlift. Read about its features and pricing reviews.
Here is how:
Improve your product and customer service. There is no better way to get positive reviews constantly. Satisfied buyers are likely to share positive feedback. And vice versa – those unhappy with the experience you delivered is even more likely to leave negative feedback. 

Ask your buyers. Most people are too busy to review purchases, even if they have something good to say. Just remind them kindly and state that leaving the review will not take longer than several minutes. Those with free seconds could leave a one-tap review, which will also be helpful for your page rating. To enhance the percentage of buyers who leave reviews and, at the same time, minimize the number of negative testimonials, there are many services for Amazon feedback management. BQool is a tool that has been on the market for quite some time and relies on its versatility. Follow the link to learn

BQool pricing

and features.

Strive for as many verified purchase reviews as possible. To get honest and transparent feedback, communicate with your buyers and invest your time in your relations with them. You may ask for the review using

Buyers-Sellers Messaging system

or consider another channel for convenient feedback management. 
How to Get Verified Reviews on Amazon Easily? 
As you already know, the only way to get verified reviews is to communicate them to your buyers and ask them to assist. You can use SageMailer for this goal. It is an ultimate review management tool that allows you to get instantly notified of the new review, respond to your feedback within the tool, and schedule an automated campaign for sending review requests that are 100% Amazon compliant. Use the last feature to create additional touch with your buyers and ask them to leave a review that will likely be verified by AMZ. 
Conclusion
Getting more verified feedback is essential for strengthening your Amazon presence. They are more credible and trustworthy. Verified reviews work as strong social proof since they are unlikely to be fake. They can better guide prospective leads through your product range and improve your online reputation in the marketplace. 
Consider using SageMailer to streamline your communication with the customers, motivate them to leave feedback, and manage their feedback more effectively. Find out how it works with our 30-day free trial!