Amazon is becoming more and more popular each day. But with the ever-growing number of items and retailers, the competition is also increasing. Think of it as a curve: the more sellers enter the platform, the steeper the curve along the difficulty axis. That means that nowadays, average retailers should have much more knowledge to surpass their rivals.
There are many popular sources that you can use to become a better E-seller. They vary from books and blogs to seller conferences. But one of the most popular ways to improve your skills as a retailer is through training courses. So today, we want to share the ones worth your time and money!
Amazon Selling Machine

This course was created by successful and prominent entrepreneurs Matt Clark & Jason Katzenback. They combined their knowledge with the best experts on the platform to share their best practices and tips with you!
The Amazing Selling Machine (ASM) is the most extensive and thorough FBA training that provides you with valuable skills. It stands high among the best Amazon FBA courses, with more than thirty thousand retailers participating each year.
This course emphasizes private labeling practices and branding. It tries to bust the myth that private labeling is easy and it's nothing more than reselling other's products under your name. On the contrary, it's much more complex and has many pitfalls.
This Amazon seller training costs $4997 and is available to American and foreign sellers. But you shouldn't be scared of such a price. They have a fantastic compensation policy if you get into an ASM course and find out it isn't suitable for you. You'll get all your money back if you request a return in the first month.
Online Retail Mastery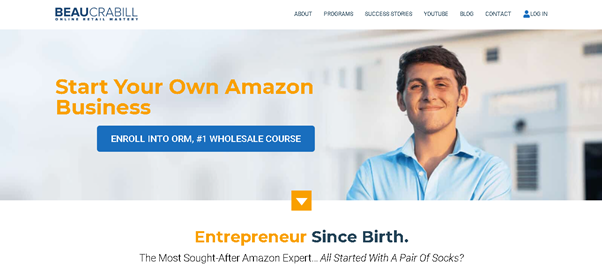 This training on Amazon FBA is reviewed as one of the best FBA courses. Owned by Beau Crabill, it offers you a fantastic experience by one of the most successful Amazon retailers. Beau has tons of wisdom gained by practice and hard work, and he genuinely wants to share it with you!
You may consider this course as the complete opposite of the previous one. Instead of private labeling products, it specializes in your branded items and brands. You'll get fresh field experience that will help you in product research. Thanks to Beau, you'll be able to master those components of becoming a successful FBA seller.
Online Retail Mastery will help you to become more creative with your ideas. Being original is crucial for selling on AMZ. So if you want to repeat Beau's rise from zero to millions of dollars, go and check out this proven Amazon course!
The price is only $997, with the same 100%-refund policy as the Amazon Selling Machine for the first month of the training program.
Proven Amazon Course (PAC)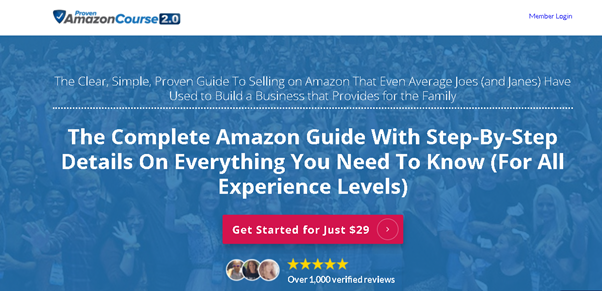 PAC is a perfect choice for anyone who seeks to build a successful business on AMZ. It provides training on various topics, vital for retailer wannabees. For example, it covers such issues as retail arbitrage, merchandising, private labeling, wholesale and more!
With its thorough look at the different aspects of Amazon FBA business, you'll be able to make your way to the top much easier! While other courses show you how to source and retail products, PAC gives you handy tips for stable growth.
This course is fascinating for retailers to participate in. It has lots of presentations, videos, lectures, and webinars. In addition, you can interact with more than fifty thousand sellers, so this training is a great networking opportunity!
Also, this course is very cheap compared to others on the list. It costs only $29 per month. That's because its creators decided to make their experience available to everyone!
Thanks to its low cost, people deem it as an almost free Amazon FBA course. It resulted in the unrivaled popularity of this course on social media.
Speaking of which, this is by far the most significant benefit of this course. Its popularity has built up a welcoming and helpful fan base. For instance, you can join their community on Facebook and interact with or get help from other participants.
The 100%-money return shows that the creators of PAC are genuinely confident in what they are doing. You shouldn't miss this opportunity, as PAC is getting more popular each year!
Traffic and Profits

If you are thin on a budget, this course is for you. It focuses on established Amazon retailers seeking new methods and tactics, increasing the number of purchases, or getting more product reviews.
You can expand your enterprise to other platforms thanks to Traffic and Profits. Apart from AMZ, it provides sellers with tips and insights about selling on eBay, Etsy, BigCommerce, and many other platforms.
Traffic and Profits cost only $199. But to participate in this course, you'll have to join an online queue. So don't forget to check your status from time to time. That way, you won't miss your chance to become a better seller.
WholeSale Product Mastery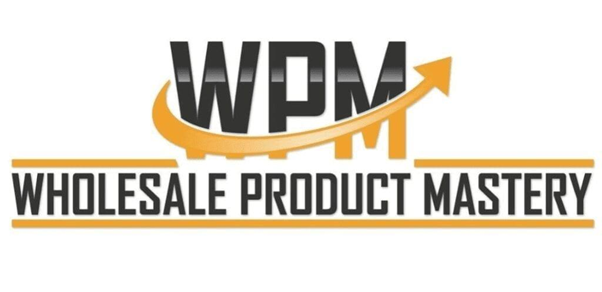 The WSP's web page doesn't provide any course details or info which would allow you to learn what you'll receive for your $5000. So you must cross your fingers and hope you'll be able to fully pay off your investments.
WholeSale Product Mastery reviews are mostly positive, so this course may help your online business thrive. Still, if you are not a prominent retailer and are just starting your career, you should better check other courses on the list.
Ultimate Amazon Seller Course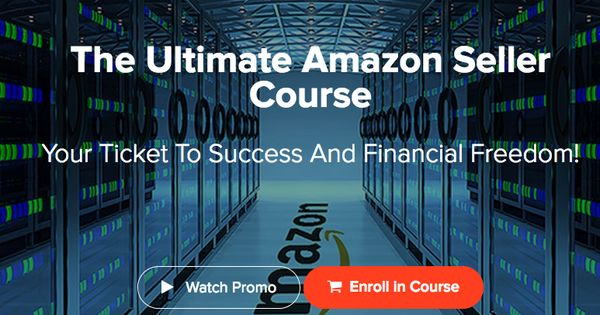 Ultimate Amazon Seller Course teaches you various topics: item research, the particular actions you'll need to take in forming a successful company, how to carry out marketing campaigns, and more! In addition, this training may become your ticket to financial freedom!
Overall, this course emphasizes private-label retailers and wholesalers. Although the basic course costs $497, there is an additional plan. That's why if you are interested in becoming a real guru in these spheres, you can buy a deluxe plan for $997.
Marketplace Superheroes
Created by Stephen Somers and Robert Rickey, Marketplace Superhero boasts of its two specialties: building a global Amazon FBA business and checking your product manufacturing or sourcing is right. In addition, marketplace Superhero realizes that a brand won't have new or returning clients if its item is below par. Thus, it helps its students understand this as well.
They also provide relatable information like Marketplace Superheroes Ignite. This coherent process helps sellers build a global AMZ business from the start and delivers free training on topics, for example, "Sell Your Own Branded Goods On Amazon" and "Learn How You Can Get Your First Sale On AMZ."
During their 7-day free trial, you may decide if it provides enough value for your money. You still have a 30-day refund policy after paying for the course.
How to Make $1,000+ Per Month Selling on Amazon
This training is perfect for sellers just starting, as Ryan Grant will show you exactly what is in the name: how to make $1,000+ per month selling on Amazon within your first 6-12 months on the platform. He emphasizes beginning small, simply and slowly, providing a solid foundation that will help you scale larger effectively on your own.
The course consists of eight sections. They cover the fundamentals of setting up an AMZ Seller account, profitable sourcing of products, competitive pricing, the best way to send goods to AMZ FBA warehouses, and detailed buying guidelines.
Ryan also brings a Netflix-like approach by releasing all the information to you so you can digest it in smaller chunks or binge it, whatever fits you best. Besides, he offers a 30-day money-back policy if you need to switch your direction.
Ending Note
Without a doubt, these Amazon FBA courses are excellent for learning handy tips and insights of retailers' life on Amazon. Most of them have refund policies, so you'll be able to try different courses until you find the most suitable one. With its help, you'll manage to become a prominent, high-volume seller on the platform.
The other way to get successful on Amazon is to get more product reviews. Try Amazon feedback and review software to improve your customer service and boost your sales. Also, follow our blog to discover more! See you!