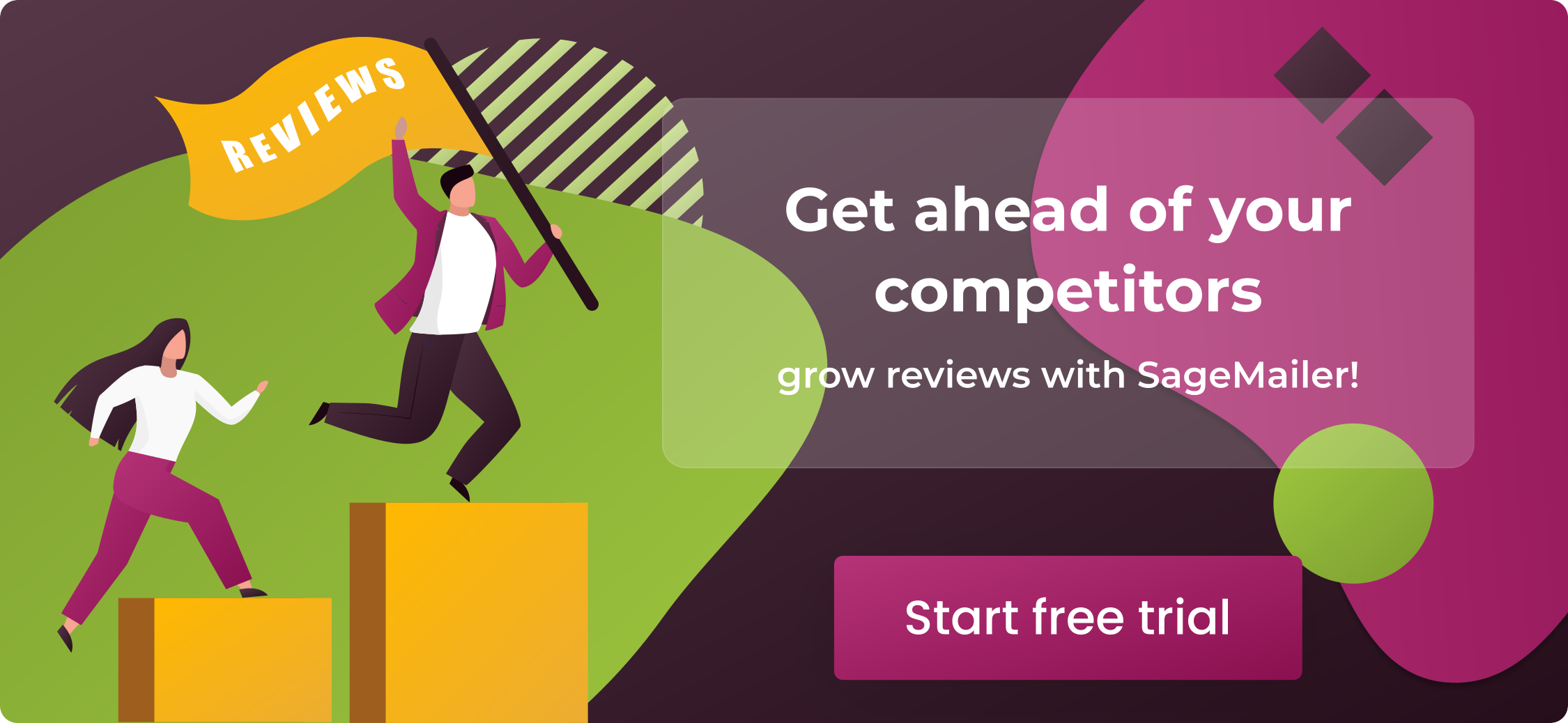 eCommerce is an unprecedentedly beneficial, rewarding, and relatively novel practice that gives a new shape and meaning to the marketing industry. Electronic sales have revolutionized the commercial realm, providing entrepreneurs with a broad spectrum of opportunities for building and enhancing their businesses.
And there's no way that one can view the high-profile image of internet commerce completely without its brightest and most popular platform — Amazon. Dubbed "one of the most influential economic and cultural forces globally," this technology company brings together forward-looking, smart business owners. It provides them with a colossal medium for making money on Amazon! How much do Amazon sellers make? Today, sellers have an impressive career with the help of Amazon as a multifunctional platform, implementing their strong wits and solid knowledge and, as regards the latter, a marketer needs to be equipped with reliable, valid information to strike it big with their online business ventures.
We gave some thought to introducing you to the fundamentals of earning a living with Amazon these days. So, how to make money selling on Amazon, how much can you earn with the platform in 2023, and what should you do to grow rich with this eCommerce giant? Read our list of ways to make money on Amazon below. 
Sell Wholesale Products
From $3,000 to $4,000 per month
What can you sell on Amazon? Trading wholesale products on Amazon requires you to purchase in bulk and then sell them using the well-known FBA network of Amazon, receiving your Amazon FBA salary. Probably the most significant peculiarity of this selling technique is that it involves selling the products of other brands. Nevertheless, wholesaling remains one of the favorite ways of making a buck on Amazon since it gives sharp-witted merchants a chance to earn money selling online without manufacturing products.
Admittedly, this practice is more complex and competitive given the highly profound knowledge in Amazon sales that entrepreneurs demonstrate and the advanced marketing technologies sellers use to boost their businesses. Nevertheless, wholesaling is an efficient process enabling marketers to profit in no time!
Vend Private-Label Goods via Amazon FBA
From $625 to $1,875 per month
Based on what many Amazon sellers say, nothing beats the vending of private-label goods when it comes to raising cash with the great help of this platform. With Amazon FBA, entrepreneurs can now sell products to customers within a short time frame. Private labeling is a straightforward, time-saving, and effective option to stick to when dealing with Amazon as a business owner.
Here are the advantages that make Amazon-powered private labeling so attractive and popular:
You are able to estimate your sales very precisely using the "intelligent" Jungle Scout — the platform that Amazon uses for giving users more convenient and enjoyable experiences.
Well-known platforms such as the far-reaching Alibaba or the popular Jungle Scout help users in sourcing and manufacturing their products, providing them with the Supplier Database.
As a rule, Amazon vendors earn from 100 to 300 sales on a monthly basis. Since, on average, a product that sells on Amazon costs $25, the average product price equals $625 to $875 per month.
Consider Delivering Items with the Amazon Flex Program
From $2700 to $3750 per month
This trending option of making a fortune with Amazon has nothing to do with selling, to everyone's big surprise. It comes down to delivering the goods that others order! Amazon delivery is possible with Amazon Flex, where couriers can manage their delivery activity by organizing their working days and choosing the orders to pick up.
You need to download the Flex app and create an account, where you are expected to fill out a small questionnaire. Delivering goods with this program, couriers have an hourly wage averaging $18-$25 and manage their working days.
Go for Kindle Direct Publishing to Let the World See Your Own Writings
Up to $40,000 per month
Another way of making money on Amazon is Kindle Direct Publishing. The marketplace offers its creative users an innovative and one-of-a-kind platform to publish their novels, narrations, and poems through its user-friendly publishing unit — Amazon Kindle Direct Publishing. As a pretty profitable way of earning with Amazon, Kindle Direct Publishing is especially for the users passionate about creative writing. Yes, to boost the selling of your books on Amazon, it's creativity that matters over merchandising skills. In Kindle Direct Publishing, Amazon offers you one good principle that makes it possible to stay afloat in the eCommerce industry: more writing means more earning.
Be a Blogger!
Up to $9,000 per month
How to make money on Amazon without selling? Blogging on Amazon is widely recognized for bringing users huge income and being a pretty convenient and fast way to reach success with this eCommerce platform. In addition, blogging is an entertaining and, as it turns out, lucrative activity, and establishing yourself as an Amazon blogger is twice as good as traditional blogging.
Your Amazon blog can have any theme you want, for example, a culture or lifestyle blog. You should write about things you like on your blog, as it's more likely to make it appealing and fascinating to the reader and help them discern the link embedded in your article. Yes, links direct your readers to product pages that, in turn, make your blog valuable in terms of monetization on Amazon. To make a buck off of placing links in your blog means to utilize the renowned and universally acknowledged Amazon Associates program. This affiliate program provides you with links that are shared only by you. And, after the link has been shared and customers buy the product, you get money from the sale.
Sell Through Retail Arbitrage
From $300 to $2,000 per month
What can you sell on Amazon via this method? It's up to you to choose. The list of things to sell on Amazon to make money is broad. Picking up products at the nearest brick-and-mortar store and then touting it through the Amazon platform. The largest and most acknowledged digital market is a pretty good idea these days, isn't it? 
It is what underlies retail arbitrage. Over the past decades, retail arbitrage has stayed in the spotlight and is deemed an enticing money-making medium for beginning Amazon users. This practice is to a certain degree demanding and challenging, driving sellers to look for various solutions to vending their physical goods on an online platform. The famous method of retail arbitrage is downright competitive. However, it's challenging to strike success with this Amazon practice.
Buy on eBay and Sell on Amazon
From $200 to $500 per month
This striking technique is realized with the online arbitrage method, which serves as an analog to the practice of retail arbitrage. Buying goods online and reselling them online also sounds like the new generation's retail arbitrage! In our case, you can flip goods with eBay and Amazon — buy goods on the omnipresent eBay and then sell them at a higher price on Amazon. Based on customer feedback, eBay is a platform where users can find simply everything according to their preferences. And the arbitrage involving eBay and Amazon is very easy to work on. However, just like the aforementioned retail arbitrage. It has some minor downsides such as a small number of options, extreme competitiveness, and scaling issues.
Work for Amazon
From $30,000 per year
To earn money on Amazon, you can contemplate options other than selling and reselling — why not start working for Amazon remotely? Today, the company employs over 650,000 people — why not be one of these successful, self-organized, and open-minded individuals? Moreover, you can deliver your services and commitment to Amazon at home, as the company's employees do not have to sit at the office.
The salary Amazon pays you relies on what position you take. And, it's important to note that the company set a minimum wage of $15, which means that $30,000 is the smallest sum you can make when being employed by Amazon.
Sell with Amazon Handmade
Up to $30 per day
This incredible feature of Amazon allows you to monetize your creativity by vending your handmade items. With the amazing Amazon Handmade, you can craft and sell the products made by you, being backed up by the platform's sustainable support and technical assistance. Like Kindle Direct Publishing, Amazon Handmade emphasizes the user's creativity and willingness to craft impressive things! An average income from selling on Amazon with its Handmade platform goes upwards of $30 per day.
Offer Services
How much will you make? Well, the sky's the limit!
Looking for ways on how to make money on Amazon without selling? Amazon.com isn't a platform solely for eCommerce. They are hopping on board the gig economy. To cut a long story short, Amazon Services helps workers trade their services online. For example, if you're a lawn care worker, a plumber, a piano teacher, or a dog walker, the framework allows you to connect with people who need your assistance. This money-making way greatly varies when it comes to returns. Entrepreneurs earn what they ask for if the online market is eager to pay it. Sure thing, the competition is high. But if you have the determination and right attitude. You will easily scale your service-based organization quickly with the Amazon services tool.
Grow Rich with Amazon!
How to make money selling on Amazon? What are the things to sell on Amazon to make money? This digital platform opens doors for entrepreneurs and other smart individuals to make a buck in the most different ways. The methods of earning money with Amazon we provided in this extensive article work out as long as you follow honestly, dignified, and time-proven techniques when using one of them! Making a killing with Amazon is one of the latest and trendiest practices that many sharp-witted users turn to, profiting from the platform's inviting benefits.