E-commerce giant, Amazon, introduced Frustration-Free Packaging to the online shopping industry in 2008. This initiative was started as an innovative solution to the growing concern about the environmental inefficiency of product packaging, and to help relieve customers of wrap rage.
If you hate wrestling your items out of their impractical packages using unsafely sharp objects, if you would like to be better informed about your online purchasing options, or if you're simply curious, read on to know more about Amazon's frustration free packaging—what it is, what it does, how it compares to shipping your items via standard packaging, and whether or not it's worth it.
What is the Frustration-Free Packaging?
For those of you who are reading about this for the first time, or for those of you who have seen that little button that says 'frustration free packaging' whenever you're about to check out an item but never quite knew what it meant, you might be asking: what does frustration free packaging mean? What makes a package frustration free?
A frustration free package is easy to open.
No more box cutters or knives. No more struggling to rip apart elaborate casing and facing the risk of paper cuts and wounds. With items shipped in frustration-free packaging, customers can unwrap their package within a matter of seconds. With an easy pull of a tab or by simply taking out the item enclosed inside, they'll be able to use their item as soon as possible, without all the… well, frustration.
A frustration free package keeps an item secure.
Frustration-free packaging was designed specifically for the e-commerce industry. Items shipped using frustration free packaging have all undergone lab testing, making the items inside just as safe as they would be in their standard packaging.
A frustration free package is good for the environment.
Made with a more efficient packaging design, and constructed using much less packaging materials, a frustration free package is not only an ally to help customers fight wrap rage, but it is also a friend to the environment. In addition, it is composed of 100% recyclable materials.
It eliminates the use of an additional shipping box by removing the regular casing around it and maximizing the use of only one shipping box, all while keeping the item just as secure as it would have been had it been shipped in its regular casing and yet another, bigger shipping box. Through the implementation of this innovative packaging program, Amazon was able to avoid using 360 million shipping boxes.
Frustration-free packaging also does not make use of Styrofoam or plastic; through this method, in 2013 alone, frustration free packaging allowed Amazon to eliminate nearly 24.7 million pounds of excess packaging material.
Combining all of these factors and components, a frustration free package ultimately reduces waste in the supply chain.
Frustration Free Packaging Vs Standard Packaging
Before the introduction of Amazon frustration free packaging, items purchased online could only be shipped through standard packaging. Standard packaging uses excess packaging materials, such as extra shipping boxes and plastic wrapping and clamshells, making them bad for the environment, hard to open, and inducing wrap rage among customers. Usually welded shut inside elaborate plastic cases, also known as plastic clamshells, or chained to a cardboard box with unforgiving wire ties, any and every item purchased online was a headache to open. This was a big problem that Amazon wanted to address using their new packaging program.
Frustration-free packaging is an easier, cheaper, and more environment-friendly alternative to standard packaging. Using exclusively recyclable packaging materials (no Styrofoam and plastic!) getting your items shipped via frustration free packaging not only frees you from the stress and the struggle of trying to tear through your package with a hacksaw, it also allows you to help the environment in your own little way. What's more is that frustration free packages are smaller in size and much lighter in weight, which means that they ultimately use less fossil fuel to deliver.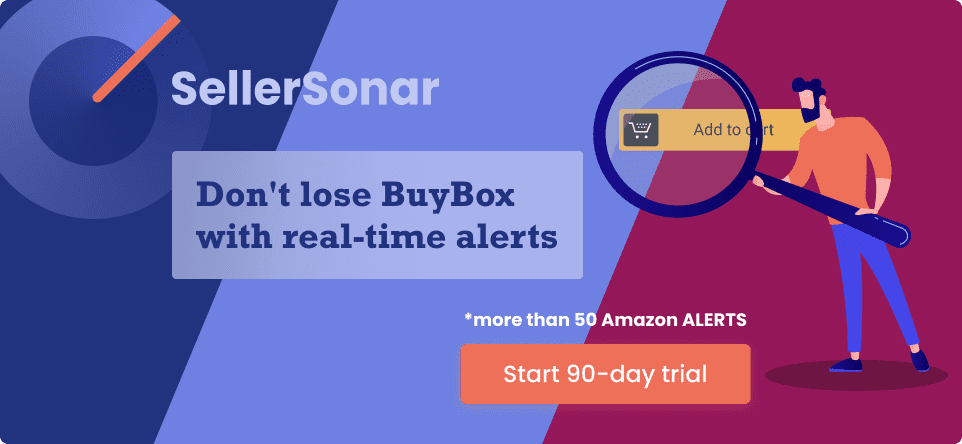 Frustration-Free Packaging Program
Amazon's packaging program is quite strict in terms of upholding packaging quality and item safety, and understandably so; only authorized brands and resellers that have undergone the application process for frustration-free packaging, and whose products have all been reviewed by Amazon, can have their items marked as available for shipping via certified frustration-free packaging.
Sellers that want to become authorized for frustration-free packaging must submit:
Authorized reseller documentation in the form of a website URL
An authorization letter and other details that can help Amazon identify them on the authorized dealer page
Pictures of frustration-free packaging inventory – one picture showing the top and/or front of the package, which should show the seal, and another picture showing the identifier barcode of the product.
To further proceed and apply to sell a restricted frustration free packaging ASIN (Amazon Standard Identification Number), sellers must complete the following steps:
Secure the information stated above.
Fulfill an online enrollment form, which can be found on their website. Listed below is a guide to filling up the online enrollment form for sellersa. From the Amazon catalog, select the product for which you want authorization to sell.
b. Agree to the terms and conditions.
c. Submit the two pictures, as stated before.
d. Submit authorized reseller documentation. The request and documents will be evaluated after submission.
In addition, Amazon has a few reminders for vendors who wish to make their items eligible for frustration-free packaging.
The packaging must be sealed properly, with no holes or windows. It must be able to secure the item from the beginning of the shipping process until it reaches the customer
A bar code, description, and regulatory markings must be assigned to the packaging for purposes of ensuring cost efficiency.
The packaging must be easy to open; by the name 'frustration free packaging', meaning the item must be able to be removed from the package in under 120 seconds. Additionally, the package must not have plastic wires, inserts and clamshell casings.
Packaging materials used must be 100% recyclable and marked as so. The shipper is responsible for safely fitting the product in the packaging and allowing a maximum of only 2 inches of packaging material to surround the product.
These measures may seem like a lot, but frustration free packaging was created with the customer in mind. These requirements and precautions protect against unauthorized sellers and resellers, and largely prevents them from profiting off of products that are unreliable or aren't theirs to legally distribute.
With the packaging program in place, unauthorized sellers will not be able to sell products without the original manufacturer's approval. They would have to create entirely new listings with absolutely no product reviews and no sales history, which will make it very difficult to achieve successful sales because product reviews and sales history are major contributors to a seller's success on Amazon, as customers largely rely on pictures of a product and other customers' reviews about a product as a basis of whether or not they will purchase it.
Is Frustration-Free Packaging Worth It?
Yes. Availing of frustration-free packaging (which is usually cheaper than standard packaging!) has been proven time and time again to be worth the effort of launching the initiative in the first place. From just being available to 19 products, the frustration free packaging option has now grown to include well over 250,000 products on Amazon's enormous catalog.
These numbers aren't entirely surprising, as frustration free packaging is not only convenient for customers but also beneficial to the environment. It is no wonder at all that the frustration free packaging option has now become one of the very first things that Amazon customers look for when making a purchase.
The creation of this packaging program has not only boosted customer satisfaction and sales, but it has also improved product reviews and feedback from sellers.
Don't Leave Product Reviews in the Background
Undoubtedly, improving your product and customer service make a big impact on your sales, however, don't forget to always provide your customers an opportunity to submit product reviews and seller feedback. If you don't know where to start, sign up for SageMailer free 21-day trial so that you can automate sending emails to a customer who purchases your products and ask them for reviews and feedback on their purchasing experience.