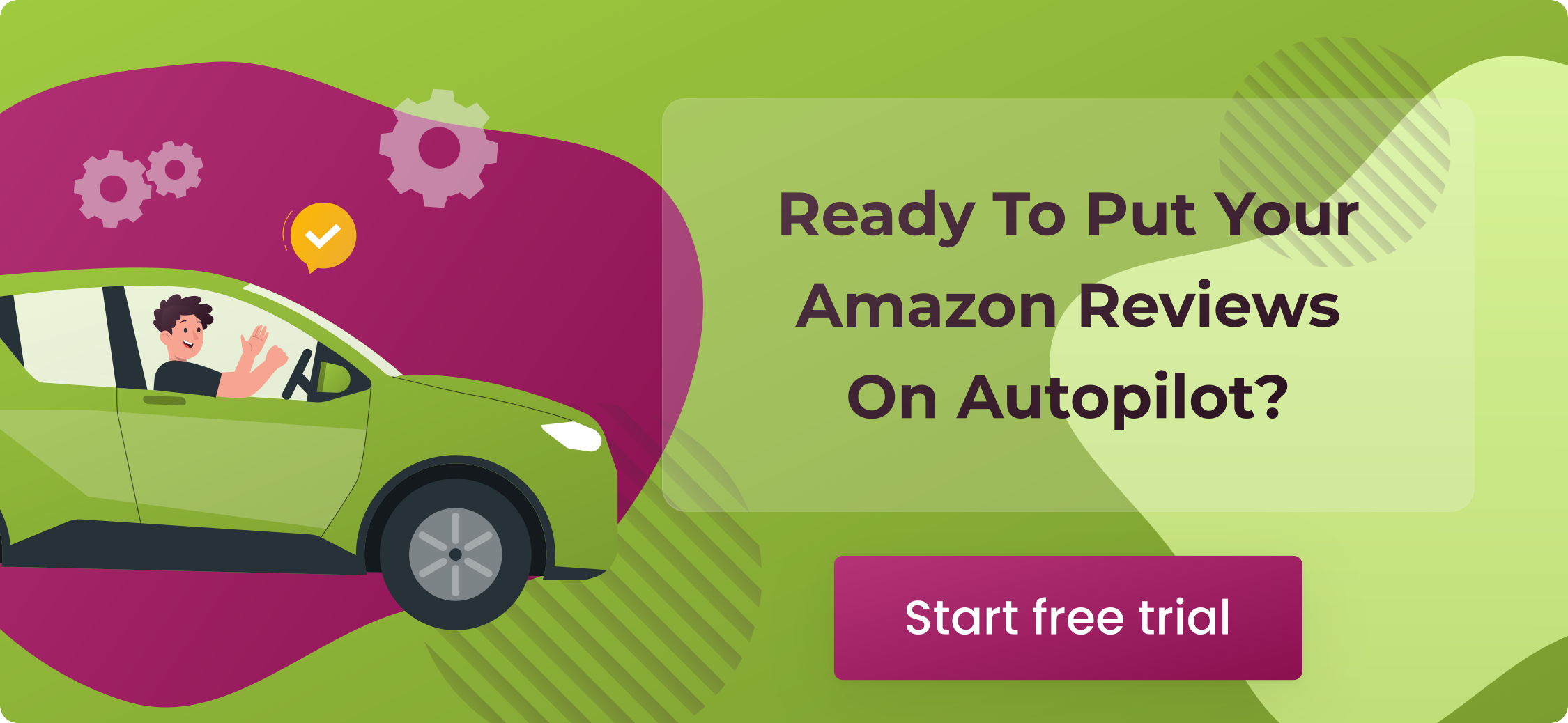 Sellers have always been looking for ways to connect with their buyers more efficiently. After all, you need to make your presence known and felt in order for your target customers to know about your brand. Like other kinds of sellers, Amazon sellers know exactly how important it is to tap into a pool of potential customers, gain conversions, and elicit positive feedback. With Amazon, everything is easier though. People know and trust Amazon. If they're searching for products, they go there to find it. Thus, there's little to worry about marketing. But this does not mean you don't have to make an effort to pull customers towards you.
Instead of building your own brand platform, you can focus on improving your product and service instead. You can promote your brand on Amazon by using Seller Central and using the "win the buy box" feature. You have to consider the many factors of winning the Buy Box though. To convince more customers to trust and purchase your brand, you need to gather as many positive product reviews as you can.
Why Amazon Seller Feedback is Essential
Customer feedback is important in determining the customer's tastes and needs. This is particularly used when you are introducing a new product, and nobody knows how it works. Usually, companies conduct study groups and in-person research to survey customers' responses to the product. However, this will require a big budget. Luckily, there are cheaper alternatives to in-person research.
Without customer feedback, it will be hard for your product and services to meet what your customer needs. Eventually, your product will fail in a competitive marketplace like Amazon. Here are the benefits in putting importance in getting customer feedback:
1. You can improve your products or services.
Your customers are the only people who can tell you what they are looking for in a product. After all, they're the ones buying it. For this reason, customer feedback is often used in the product development process. If you find that one customer is not satisfied with the product you offer on Amazon, the best course of action is to ask what he finds lacking in it. Then, you can fix the product and make it better.
2. You can ensure customer satisfaction.
Gathering customer feedback is one way to measure just how satisfied your customers are. Once you've determined this, you can devise a strategy to meet or surpass customer expectations. You can use seller rating in Amazon in measuring the level of customer satisfaction.
3. You can improve customer retention.
A happy customer does not go around looking for another brand. Once you meet all your customers' needs, they are more likely to stay loyal to you. How do you determine if your customers are actually happy with what they're getting? Yes, you do it by getting customer feedback. If your customers are not happy, you need to quickly find a way to deliver a better product or service before you lose your business.
Now that we've established how important customer feedback is, the questions we need to answer next are: What's the best way to request customer feedback on Amazon? What actually makes a good feedback request? Below is a comprehensive list of tips for creating a great Amazon feedback request.
Follow the Amazon Feedback Rules
This should always be your first step in soliciting feedback. As an Amazon seller, you're required to follow a given set of rules that includes several "don'ts." Even though Amazon encourages its sellers and buyers to communicate through email during Amazon Marketplace transactions, the company asks sellers to limit that contact to a courteous discussion of the purchase details. The prohibited activities include:
Providing your email address to the buyers or asking the buyers for their addresses.
Offering incentives so as to remove or provide feedback.
Sending an email to request feedback is valid. You can simply send an Amazon feedback link and include Amazon thank you cards if you like. However, buying a good feedback score is not allowed. You should refrain from attempting to do this as you will risk getting your account closed.
Never forget to pay close attention to Amazon customer reviews guidelines. Sometimes there are certain updates to the review policy, so you as a merchant should make sure to keep updated with the changes in order to avoid any confusion or repercussions to your account.
Focus on the Customer
One of the most important rules in business is to put the customer first. However, it's ironic how so many sellers forget about customer service. From the pricing of their products to their delivery system, the first questions owners ask themselves are: Can I profit from this? Is this convenient for me? While these questions should also be addressed, they shouldn't be the primary concern. You should ask whether your target customers can actually afford your products. It's also important that you put your customer's convenience above yours. After all, there are a lot of tools you can use to manage orders which are complicated easily.
Setting up your first review request email campaign with SageMailer is easy. Learn how to do it with our comprehensive tutorial.
The best way to convince other people to like your brand is by becoming "genuinely interested" in their needs. An effective feedback request email is not mainly about asking for a certain thing, but they're about showing sincere concern that all your customers are satisfied. We recommend starting the conversation with the use of professional language like: "We're contacting you to make sure that all expectations for your order were met."
Even though this should rarely happen, your customer might just be unhappy and give you negative feedback.
Also read our article about how to request negative feedback be removed on Amazon.
It's better if you connect with the customers via Amazon feedback request email first and respond to complaints directly after they leave feedback on your profile. This will not only negatively affect your feedback score, but will also ruin the reputation you've built so diligently so far.
Then, there are customers who are satisfied with your services. However, these customers are often easily distracted or busy. They might not be thinking about your business at all. After they get the product they want and decide that they're satisfied with it, they usually just move on to other things. As such, you will lose your chance to get good seller feedback. Win their attention and convince them to leave seller feedback by following the tips below:
Be brief. Remember that this is just a business note and not an annual holiday letter. Be direct to the point.
Look good. Ensure that you add a color, logo, or a simple image to make the Amazon feedback request easier and more professional in the eyes of your customers.
Be specific. Ensure that you include the details of your customer purchases (as per Amazon's rules) so as to underscore the business at hand. When addressing a concern about a certain package, you should add the packing slip details.
Time it right. Always avoid being too late or early. A delay of between 7 to 10 days works quite well.
How to request feedback?
Last but not least, don't forget to ask for customer feedback. Be sincere. Positive feedback will mean a lot to you and your business. Therefore, let all your customers know that. You should also keep this in the back of your mind: Asking for feedback is not pleading or begging or cajoling. Just ask and that's it.
Requesting feedback on Amazon is easier when you give a direct link to relevant Amazon pages which customers can visit. You can use an Amazon feedback request tool to do this. To save time, you can use a feedback request template. Prepare several email templates beforehand.
How to capitalize on client feedback? 
Even when you develop the perfect performance feedback request email sample for each client, it will be inefficient if you don't follow through. In other words, some feedback requests results are taken into account and implemented. As soon as you invest time with the tactics mentioned above, here are a few tips on communicating the approach to your team and your clients.
Include your feedback as reviews on the website. As stated earlier, positive reviews are as valuable as bad reviews, especially when you need to push potential clients to buy your goods.
For smaller online commerce companies to find their niche as a brand, and sometimes testimonials help to do that. When you start analyzing if particular goods sell well on your website, you should spare your online site to specialize in those products. However, this approach works both ways. Thus, you can identify if there are items to be removed from the website.
For instance, if you are an online shop that sells activewear, you might decide after a certain period that the leggings are your best sellers and create a specialized brand for this.
Find brand advocates or ambassadors from testimonials. Are there clients from various demographic groups that you might ask to represent your products and brand? Apart from articulating the key messages right, this would be the most effective follow-up.
For example, social media bloggers and influencers who shine to particular brands are considered brand ambassadors for some e-commerce stores. Another example of good experiences, many companies have developed an affiliate program for their influential clients. It is a great way to learn what your customers feel, boost client acquisition and have your existing clients involved in your business.
Try SageMailer!
SageMailer has included feedback templates and many other best practices in their configurable and automated Email Builder. To try our free 30-day trial, click here. There is no card required. SageMailer system is very simple to use and delivers real results, as seen in most of the customer testimonials. It makes it easy for you to get good seller ratings.
Whether you decide to use this Amazon seller feedback request tool or do it by yourself, just ensure that you follow these simple steps. Firstly, adhere to the Amazon policy. Secondly, focus on your customer. Finally, don't ever forget to ask for feedback!