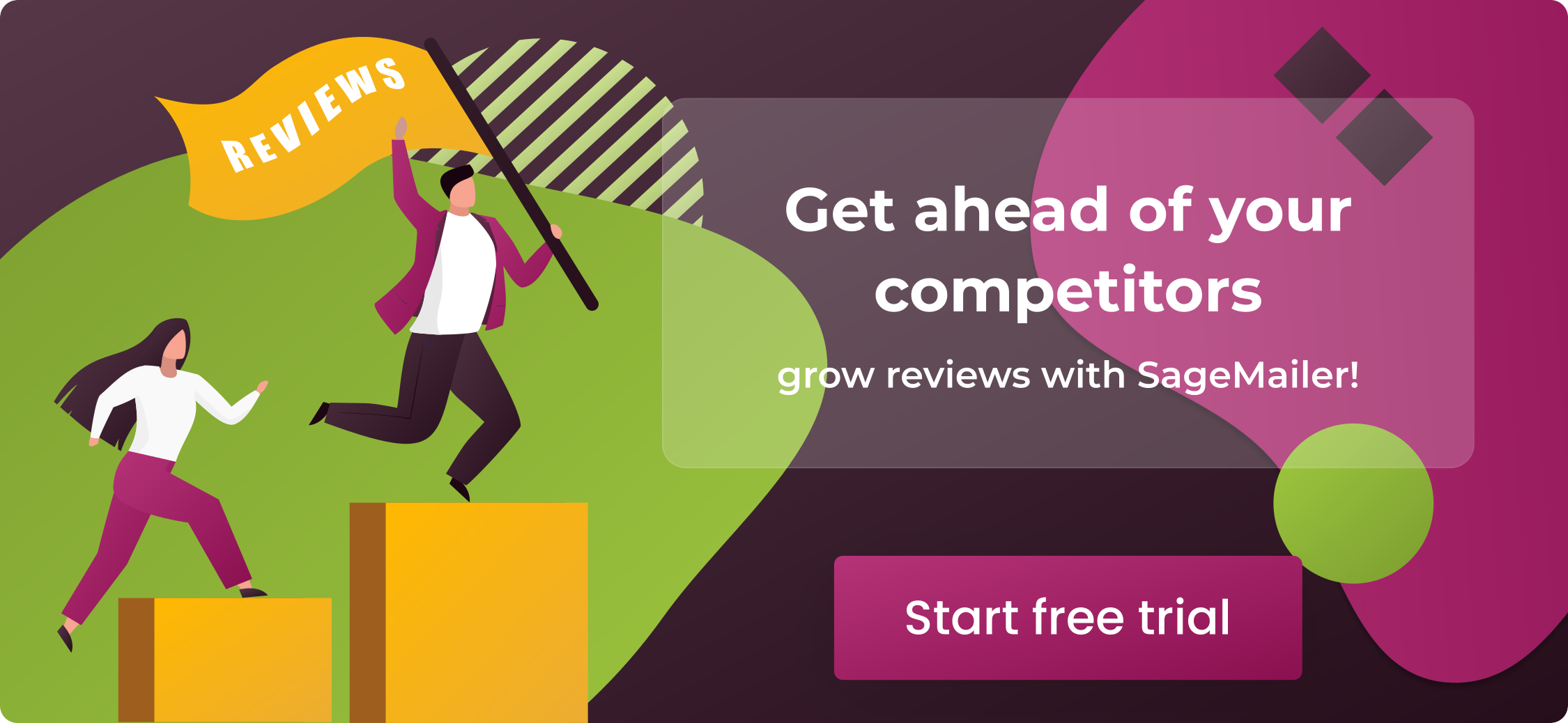 Building a successful Amazon FBA business is challenging. Fortunately, there are many new tools helping merchants to boost both their sales and reach.
With so many methods to grow your Amazon brands, such as using 3PL logistics solutions or feedback management services, you may wonder how an Amazon Wish List might increase your sales.
To find out how this valuable option can help you reach a broader target audience and potentially boost your revenue, we will explore the basics of using the AMZ wishlist in this article.
What Is the Amazon Wish List?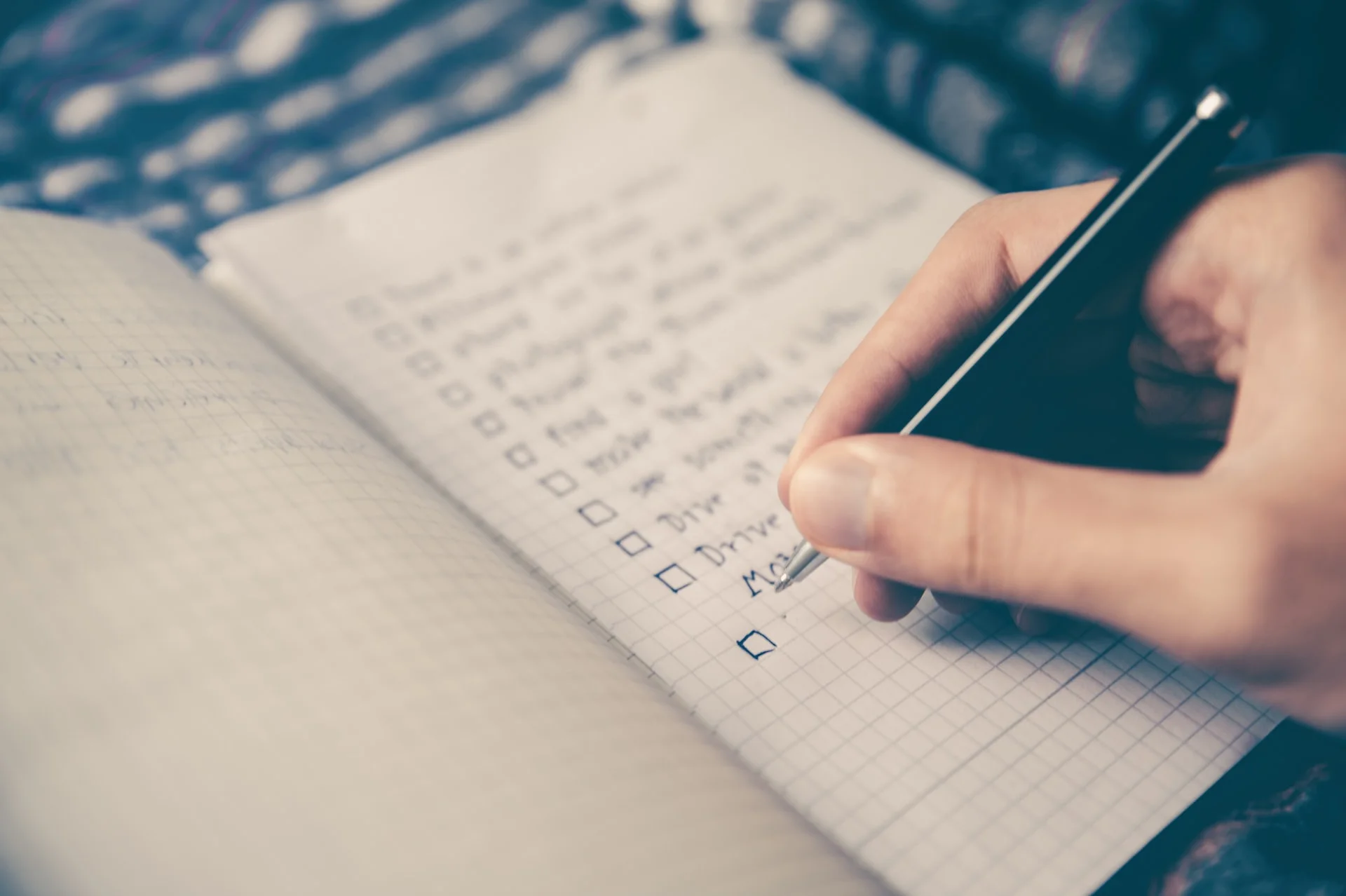 Amazon Wish List serves two main goals. First, imagine browsing through items in the marketplace and seeing the products you need or like, but intend to wait to purchase. In this case, you can add them to your list. Thus, you will always find such products on this list, especially when it is something that you think is important. 
Another goal of this Wish List is to use it as a gift registry. Once you create your list and add products to it, you can make it available to others. Thus, you may add friends and family members, so they can see what products you want, facilitating the whole procedure of purchasing gifts for someone.
How Does the Amazon Wish List Work? 
If you're browsing products on Amazon, you will get a variety of choices with various prices, and some goods might catch your eye. In this case, you may use the Add to list button to add those items to your wish list if you don't want to purchase them immediately.
Remember that you can make as many wish lists as you need and add your merchandise to a relevant one with the drop-down menu.
You may access your Amazon Wish List page right from the AMZ account. On your top right corner, find Account & Lists. Next, select your Wish List in the Your lists tab. All your saved products will come up immediately.
By utilizing the AMZ wishlist, you may promptly manage your products, like moving to another list or deleting the item you do not want anymore. That is how simple it is to utilize the wishlist and enjoy the shopping journey. 
How Does the Amazon WishList Work for Sellers? 
Selling in the Amazon marketplace might be profitable. However, it's incredibly competitive, and merchants must demonstrate every possible benefit to stay ahead of competitors. Amazon Wish Lists might be a handy feature for AMZ merchants in several ways:
Product research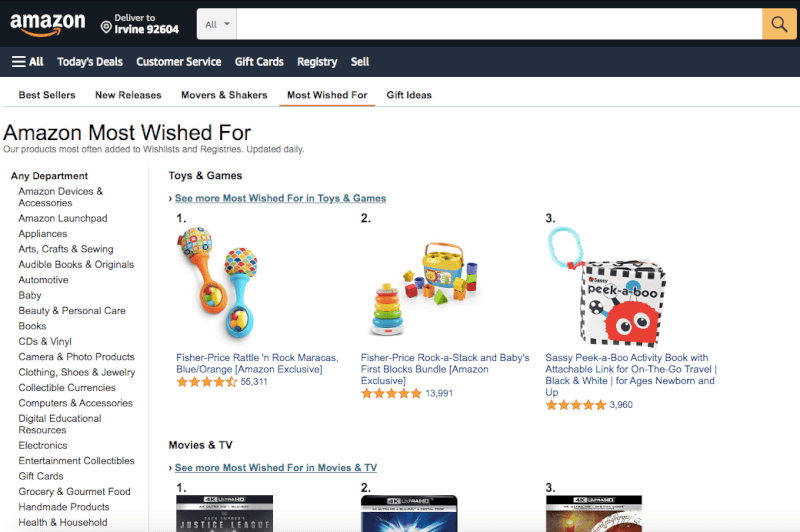 A great part of a merchant's job is to find the best niche items that will be favored by customers.  Amazon sellers can use WishLists to spot niche item ideas by clicking on 'AMZ Most Wished For List.'  
This convenient tool allows merchants to view items clients are searching for and buying. They can then research such items to determine if the goods might be viable to purchase and sell on the platform. Sellers may also drill down to check how many vendors are selling a particular item and at what price.
Develop a seller wishlist
From the step mentioned earlier, a merchant can create a list of items they might sell in the future.
It delivers an accessible database of gods to be added should the merchant want to diversify or replace an item that is not selling or has been suspended.
Customer engagement
When running a business on Amazon, engagement with shoppers is critical, and many merchants tap into this by constantly engaging with clients on social media platforms. Public AMZ WishLists might help with this engagement effectively. You can share your product WishLists on your social media groups and pages to encourage clients to add products to the list.
Not only does this give merchants some new product inspiration, but it also helps them to get feedback from clients on how they may feel about particular items.  
Customer participation is a merchant's most important tool when choosing new items and managing existing ones. Thus, getting shoppers involved with WishLists might be highly beneficial.
Pro tip: To more effectively manage your customer feedback and boost sales, use third-party tools like SageMailer. The Amazon email automation via this software positively affects customer service and lets clients know you care about them.
Promo campaigns 
For merchants, promoting their goods is, of course, an integral part of selling.  
As well as AMZ and social media ads, merchants often look for innovative and efficient ways of advertising their items, and AMZ Wish Lists can come in handy here. It might be done in many ways:
Conducting polls to learn what shoppers think of products on your WishLists

Sharing your WishList to the Facebook page to notify clients about new goods which you are going to sell

Encourage VIP clients to add items to your lists

Motivate clients to share the Wish Lists on their social media profiles

Start competitions for picking new items from the WishLists
Getting clients involved with your brand is an effective way of growing sales and engagement, which can become a practical tool.
Inform about price reductions
The price drop alerts are a significant aspect of the AMZ Wish List feature. When any product within a wish list falls in price, the client will automatically be informed of this update. It's a highly motivating factor for people to use their wish list, as not every client is at the purchasing stage while searching for new items.
Utilizing email marketing to reveal holiday blowout deals or sudden pricing drops is something many brands consistently do. It works very well. So why not provide a similar motivation for discounted products in your FBA store by letting subscribers add their favored merchandise to their list? It will then grow your chances of getting them to the shopping cart.
How to Find an Amazon Wish List?
The process is easy as a pie, with only four simple steps. Let's take a look:
Step #1: Log in to your personal AMZ profile and go to Accounts and Lists in the upper-right corner.
Step #2: In the Your Lists tab, choose to Create a List.
Step #3: Enter the List Name to add a wishlist.
Remember: all wishlists keep private unless you decide to share them with other users or make them public.
Step #4: When scrolling the Amazon marketplace, pick any products you wish to purchase. If any product catches your eye, but you still hesitate to buy it immediately, add it to the wishlist in the Buy Box section of any product listing.
Congratulations, you're all set! Add more goods to your AMZ WishList but keep in mind to exclude the following:
Out-of-print books

Out-of-stock products

Mobile phones with service plans

Goods with no release dates

Goods with some quantity limitations
Besides, you can add items from other merchants. All you have to do is check on See Buying Options. Solely list owners may modify any details on the list. For example, gift-givers may see the name, state, and city of the owner's address.
How to Manage an Amazon Wish List?
You can apply several preferences to your wish list to facilitate managing it. For this, follow the steps below. 
You will see a 'More' button on the right side of the list with a drop-down menu.

Choose the 'Manage List' option. Then, you will now get various options to pick from. 

You may choose your list's privacy and make it either:

'Private' – it's visible only to the owner.

'Public' – any AMZ user can see it.

'Shared' – solely specific individuals you share your list with can see it.

You might also decide to manage your wishlist with the help of Amazon Echo or Alexa.

Then, indicate whether your list is for you or some organization. 

Fill in your email ID, birthday, and shipping address. Then, in the description bar, you can enter whatever you wish the recipient of the wishlist to see. 

The last feature is to select between 'Keep purchased items on the list' and 'Don't Spoil my Surprises.' The last one means that even after buying an item, it will stay highlighted in your list. The first one means that if a product is purchased, it will stay for a short time. However, if someone attempts to make a duplicate product purchase, they will get a warning. 

Save your changes as soon as you have put all the preferences in place.  

In addition, once you wish to delete your list, there is a button just above 'Save Changes.'
Final Thoughts on Amazon: Make a Wish List
To sum up, the Amazon WishList is a very valuable feature that might be used to pick items or gather feedback and insights from existing buyers. Reasonable use of this tool can allow clients to participate in the activity of businesses, enhance interactivity, develop brand awareness, and eventually win loyal fans for the company, thereby growing product sales.
If you require a multichannel selling tool to manage feedback and communication with customers on different channels more effectively, look into SageMailer – we offer a solution to simplify review generation tasks and allow you to control your Amazon store from a single dashboard.

Register for a free 30-day trial to see how it works.