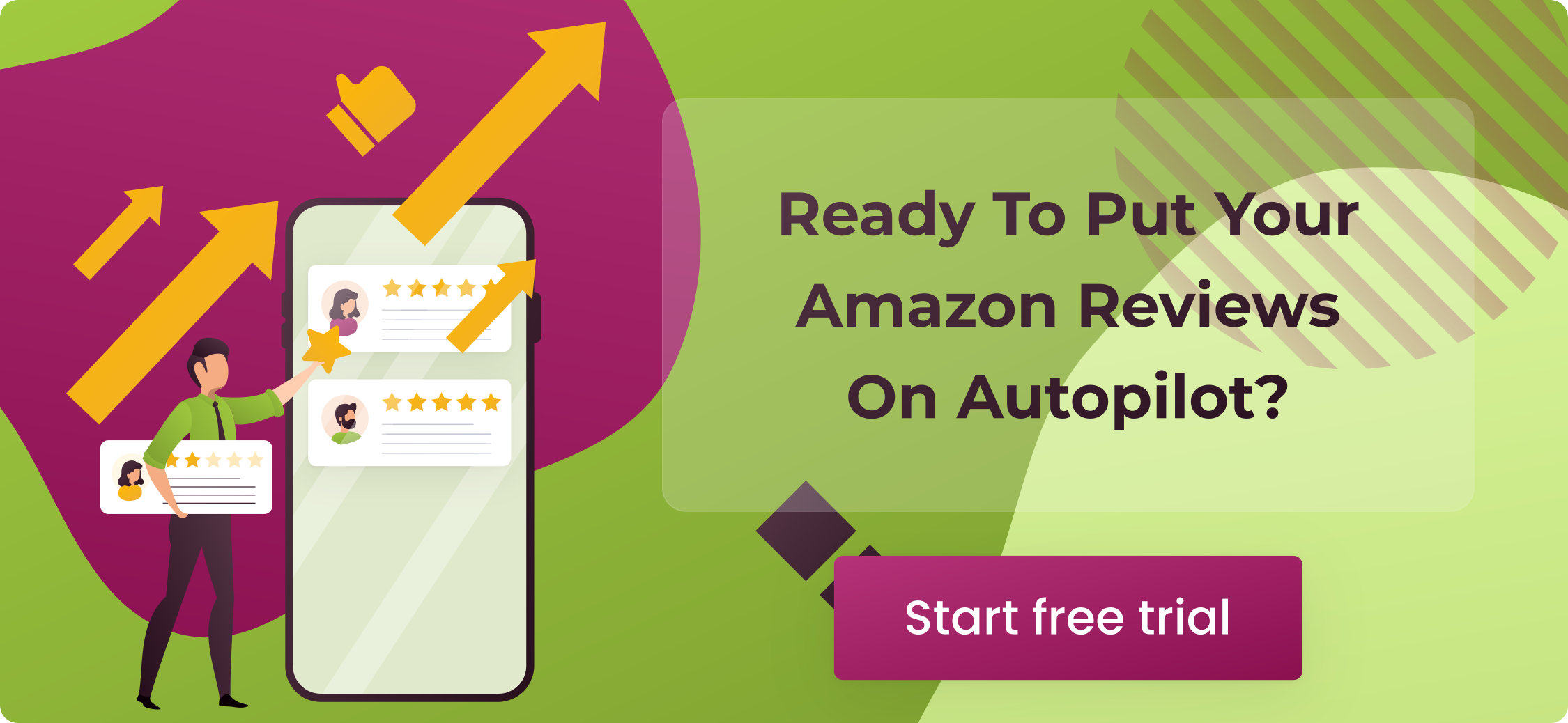 One of the main goals of Amazon is to keep the prices lower than the competitive platforms like Target and Walmart. Amazon also keeps a close eye on the prices for the same goods offered by other websites and does its best to provide the most winning deals possible. What does it mean for Amazon sellers, and how to price on AMZ to stay afloat? Let's dive deeper into the Amazon pricing strategy and the possible strategies you can follow to sell more at a lower cost but with higher profit.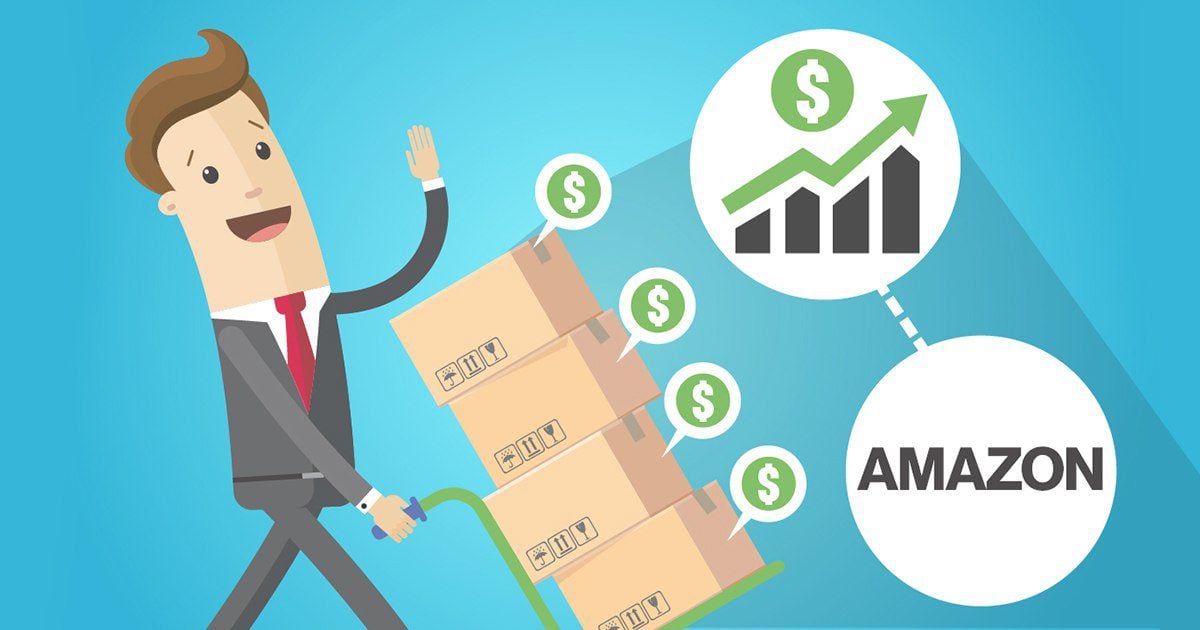 Is Pricing the Most Important Factor?
This is just the case when both yes and no are the correct answers. Indeed, the opportunity to shop at the best prices is one of the reasons why modern buyers choose Amazon. But this is not the first – and not the last reason.
According to the Statista research, online shoppers choose Amazon because of the following values it provides them:
Fast and free shipping

The opportunity to buy everything they need from a single space

Amazon Prime membership

The best price

Easy return

Excellent shopping experience

Trustful product reviews

Accurate recommendations

The chance to find something unique. 
As you can see, the factor of price is ranked fourth – it matters most for 49% of US Amazon shoppers. But because half of the customers are driven by the price, developing and implementing more intelligent FBA pricing strategies make sense. 
Why Do Prices on AMZ Change?
At its core, AMZ is a technology brand, so it has an ongoing focus on enhancing value for clients. It also explains why the platform's prices change. The marketplace is continuously adapting product prices – about 2 million times per day, meaning that the average price of an item changes approximately every 10 minutes. Because the platform has a great amount of data, it can analyze clients' purchasing habits, earnings, competitors' prices, inventories, and a dazzling set of other aspects.
AMZ is also increasing prices for unusual goods, and then the most standard items become cheaper. Thus, customers assume that they always get the best cost.
The platform's pricing algorithm is a good example of how competition may create value by lowering prices. It's a crowded platform, so there's always some pressure on the company to fight for its market share, and lower pricing is a way of achieving that. Though such a lower cost is sometimes received by skimming earnings, sometimes it can create more value than the cost itself. For example, AMZ has taken prices down by developing a solution that enables sellers to process returns and outsource shipping logistics.
Pricing Tactics Definition
Amazon's business pricing tactics are the strategies and approaches to match the product's price with market trends and conditions, customers' demands, preferences, and expectations to achieve a specific business goal. When it comes to pricing on Amazon, there are four basic strategies you can follow, plus one data-driven and a more intelligent tactic. Let's review them in more detail. 
4 Amazon Competitive Pricing Strategies to Give a Try
Economy
The economy pricing strategy means reducing the price to an economically feasible minimum. This approach makes sense for selling everyday goods like foods and other products people need day after day. As a rule, advertising such products are cheap, there are low shipping costs, and the products are usually sold in a bunch. 
This product pricing strategy can work well on Amazon when enhanced by discounts and coupons, which may actually not low the price but create a subconscious trigger to buy. 
Premium
According to the Premium strategy, the price for a product should be high to create additional interest, the feeling of exclusiveness, and the desire to buy it to stand out. For example, this is the top and the only strategy Apple users. All their novelties are launched initially overpriced, but users are ready to pay for them, even in advance. After a while, the price for a new device reaches an average or a little above the norm on the market. 
As for selling on Amazon according to this tactic, it is suitable for well-known brands offering new products since they can create much noise and then sell their items at more affordable prices. 
Skimming
This approach is quite tricky. It is suitable for unique products that are planned to be sold in a competitive environment. According to this tactic, you first have to overprice the product, wait until the competitors do the same for their offerings, and unexpectedly decrease it to encourage the users to buy from you. 
Penetration
Penetration means offering significantly lower prices compared to the competitors ones. But don't mix penetration with damping. While the latter implies a non-ethical and a pretty significant price drop, the penetration pricing strategy often comes as a promotion to gain a market share and then stabilize the price. 
Still, this practice is unlikely to be effective on Amazon. After being bought at a low price once, the customers will expect to buy at the same low price next time. And most likely, they will begin to use Amazon search to find other competitive offers. 
Amazon Pricing Tools
AMZ pricing is smart and tricky. To find the perfect match between your product, its price, the competitors' price, and the customers' expectations, you can use dedicated Amazon pricing tools. Being driven by real-time data, they are likely to suggest winning pricing options. 
Amazon Automate Pricing. The platform's automated pricing helps merchants set pricing that can drive more clients. It is because it positions prices lower than those of other sellers. So this is great for your clients but bad for your income. Go to your

Seller Central

account and choose the pricing rules according to what matches your business goals. You may also select which ASIN will apply these rules to them. The drawback of this automated tool is that it usually functions by lowering your prices corresponding to your competitors' pricing.
Amazon Dynamic Pricing
Speaking about Amazon's pricing strategies, it would be wrong to miss its dynamic pricing algorithm. Artificial intelligence powers Amazon's dynamic pricing, which processes and analyses insanely massive data arrays in real-time. 
The marketplace changes its prices every 10 minutes to match them with expected demand, users' trends and sentiments, pricing history, competitor's strategies, upcoming events and holidays, plus personalize the price as much as possible. The final goal is simple – offer the best price ever but still generate profit. 
Now, FBA sellers can also use its dynamic pricing system by joining the Sold by Amazon (SBA) Program. After entering it, Amazon will automatically reprice your products, guided by the slightest changes in the market environment. It will also tailor the price to the users' solvency based on their purchase history and other behavior patterns. What's more, you can set a Minimum Gross Proceed (profit margin) for each item. It is the amount you will get in any case – even if Amazon sets a lower price. 
Dynamic Amazon list prices sound like an opportunity to never worry about setting the right price and outsource this task to the machine learning algorithm instead. Still, it comes with a significant drawback – your profits and the corresponding Amazon fees become unpredictable. The only thing you can be sure of is getting your MGP as a guaranteed payout. But most likely, no more. 
How to Play It Right With Your Price
So, there are several approaches you can follow when setting the right price on Amazon. You can go with traditional pricing models or use dynamic pricing suggested and changed by Amazon on its own. Nevertheless, your price isn't the first and the last decisive factor. To enhance the positive effect of the right price, follow the following simple tips. 
Focus on Product's Quality
Nobody wants to pay for low-quality items. In this case, the customers can be cheated and lured only once. They will likely look for something better when making the next purchase, so prioritizing your product quality is essential. Those buyers with critical thinking and a money-savvy mindset are likely to pay more for a better product that will last longer or provide them with more prominent benefits. 
Monitor the Competitors' Prices
Still, price competition on Amazon is fierce. So consider using SageMailer to keep track of the prices set by other stores to adjust your costs instantly. What's more, this application will also be pretty helpful with other tasks aimed at boosting your sales, in addition to offering the right price. 
Level Up Your Product Description
70% of Amazon purchases come from the first page of the search result. That's why your product descriptions should be as optimized and search intent-tailored as possible. The only way to do it is to research the relevant keywords and organically embed them into your product ad copy. SageMailer can help you with this task as well by exploring the queries both your buyers and competitors use. 
Justify the Price with Positive Reviews
Social proof is also important for Amazon buyers. A significant share of them is ready to pay a little more for the product they can be sure of. And the only way to persuade them that your product is a worth-making choice is to collect positive and meaningful reviews, cut off the fake ones, and instantly respond to negative feedback. This strategy allows you to avoid cutting your price but justify it with the help of social proof and winning the buy box. 
By the way, as for the negative feedback – there are still some practices to remove it legally and restore your rating. This content piece dwells on them in detail, so you are welcome to check it.
SageMailer comes with a diverse set of features to make your communication with your previous buyers more effective. With the app's help, you can kindly ask them for a review and stay constantly updated on their feedback. You can also try this program free for the first 30 days.
Make Use of Promo Codes and Coupons
Also, make use of promo codes and coupons. They are great at triggering the desire to buy at the subconscious level and work even for high-priced products. You may set up a promo campaign right from your seller's account, setting feasible limits on your discounts and inventory. 
Use charm pricing
Charm pricing, also well-known as psychological pricing, is the method of purposely pricing goods in a way that impacts a client's purchase behavior. 
For example, try pricing your goods at $29.99 vs. $30. At $29.99, the item seems like a better deal, even though it is literally one cent cheaper.
Conclusion
Setting the right price on Amazon is essential. Supplying your buyers with a top-notch product that comes with excellent customer service is important as well. However, don't think of an Amazon price as the only purchase-driving factor. The users love Amazon because of the whole set of unique opportunities it provides, and to succeed in this marketplace, your store should be perfectly compliant with the shopping experience requirements its users are already used to.