TikTok is now much more than dance challenges and viral lip-sync videos. It is also a viable social media platform for companies that want to promote and sell their goods. TikTok ad is, in fact, one of the fastest-growing marketing platforms right now. And if you are an Amazon merchant with the same audience as TikTok, you can use this platform to peddle your store.
Learn how AMZ merchants can use TikTok to promote their 'things you need from Amazon TikTok' and gain a better brand audience in this article.
What Is TikTok?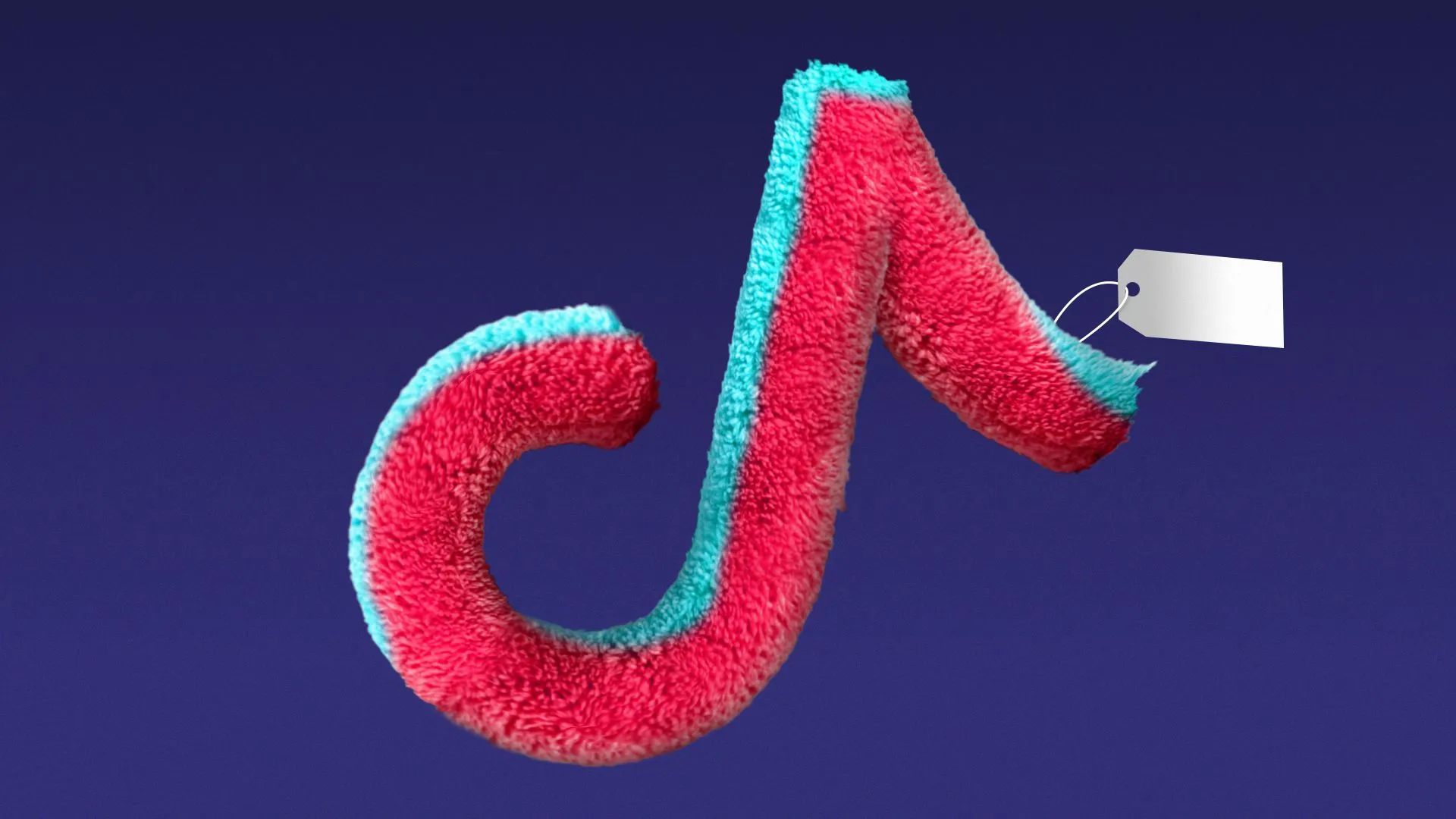 Owned by the Chinese brand Byte Dance, TikTok initially started as Music.ly, an application that allowed users to create and share videos. In 2018, this platform had over 100 million American users and was bought by Byte Dance.
The target audience was then moved to Byte Dance's application, TikTok. Since its beginning, the TikTok medium has primarily drawn millennial and Gen Z users. It's a perfect place to make and upload branded content explicitly customized for TikTok followers. It's an informal platform, so the content you add can be creative and does not need a professional videographer. It makes TikTok a fairly inexpensive way of advertising your goods.
Why Is It Popular?
TikTok is the ultimate cocktail of entertainment, creativity, and virality. With its short-form videos, personalized feed, and user-generated content, TikTok has become the go-to app for people looking to have fun and showcase their talents. Below are some reasons explaining its popularity across the globe.
Localized content
The ability to localize videos is one of the main factors causing TikTok's popularity. Although it's a global platform, it often launches local contests and challenges. Local hashtags and trends populate these. Such contests make this application popular among different local audiences. Besides, they help boost the platform, giving video creators more followers and recognition. 
TikTok employs local trending hashtags to offer topics for content creators. In addition, the application capitalizes on regional trends and gets viral videos on its platform. 
Personalized recommendations
The application offers personalized suggestions of things to buy on Amazon TikTok to the followers. So they are constantly updated with modern video trends and won't run out of concepts for making content.
Making and sharing content on TikTok is greatly simplified. Users may record everything they want and publish it instantly. Videos are usually very short, so it's easy for creators to make content without effort. 
In addition, the posts are played once a person launches the platform. It goes one by one that is fun, addictive, and entertaining. So it is easy for users to consume much content with this app.
How to Market TikTok Amazon Finds?
Social media apps like TikTok push companies to think outside the box and efficiently target the Gen Z market. And for merchants on AMZ, such advertising solutions open the doors to an entirely new world of relevance and reach, provided how big TikTok's target audience is.
Thus, you must be aware of your objectives and goals when carrying out your ad campaigns on this social media. Below are some helpful tips on how to market your TikTok Amazon finds.
Produce original videos
TikTok is a useful platform for making original content and engaging with followers worldwide. But only some know how to produce original videos on the application to grow their audience. So you should be ready to jump into the new space with both feet and make fresh and unique content.
Items promoted on this social media often come with exclusive content, contests, and giveaways. In search of fresh creative ideas, sellers should know their target audience and the modern trends in their category.
Use paid advertising
When developing brand awareness on this platform, you are looking to reach followers who already know your brand or product and appeal to the fresh niche target audiences that utilize the app.
Using paid advertisements is a perfect way to get your products and brand in front of Gen Z audiences. You may also track the number of engagements that your advertising gets.
Leverage hashtag challenges
Although you may think your social media videos are top-notch, it is not always simple to build brand awareness and grow your following. When you wish to create a viral ad campaign, you need to be aware and creative.
A hashtag challenge is a great approach to getting your creativity flowing. It will bring your business to wider attention and allow your clients to feel included in their community. Besides, they will help to show your content to more people who can discuss it and share it with friends.
Take audience backstage
Building a social media community of involved, supportive, and interested fans are challenging. However, if you manage to create a group of advocates and vocal customers, you will be in a position to stand out from your competitors. For this, think creatively and do not be afraid to experiment.
For example, you can take your followers backstage during the merchandise creation process. It makes it simpler for your audience to see how you or your items fit into their life. Besides, it can also bring instant feedback from followers and their opinion of your business.
Work with bloggers
Linking your products to bloggers is a good way of getting your brand in front of a larger target audience.
Cooperations with popular influencers can be hugely helpful to your selling strategy. Famous bloggers and micro-influencers have loyal followers who trust their advice and opinions.
Use trends and analytics 
Registering for a Pro plan lets you understand who is sharing and watching your content, which can be very helpful as little is known about the platform's algorithm.
There's a great necessity, as well, to try to become featured on the super-popular "For You" page. It provides a set of posts from profiles similar to the ones users already follow.
If your previous content is successful, you are more likely to get higher exposure in the future. So, if you are lucky to get viral on your first videos, you are off to a wonderful start! As soon as your video is published, it is shown to a tiny group of users. It'll be shown to others if such people like and engage with it.
Enhance Your Amazon Reputation Before Promoting on TikTok
As TikTok is a great way to boost the exposure of your listing, don't forget to make sure they're well-optimized and have enough customer reviews. SageMailer can do this job perfectly. With automated review requests, personalized emails, and analytics, the tool can help increase your positive reviews and manage negative feedback.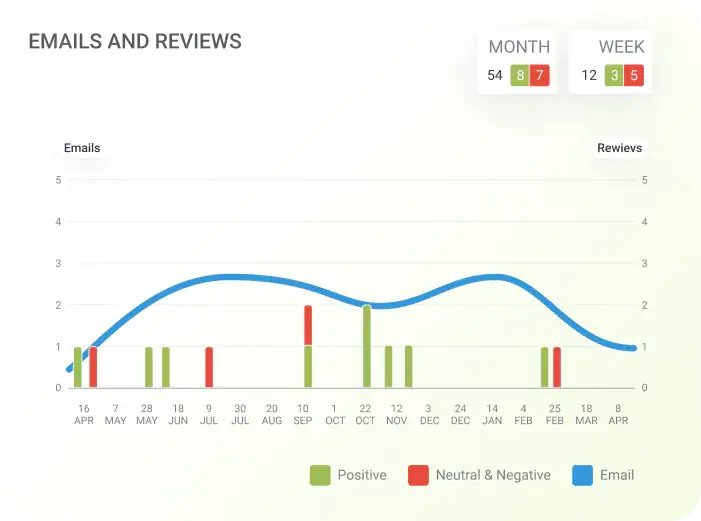 Spend a couple of minutes setting up your account, sit back in your chair and let our tool take care of the rest. It will gather reviews, automate requests, and translate emails into the client's language. Moreover, you can monitor your product listings 24/7 and get instant notifications when new reviews are posted to respond promptly and address any negative feedback.
Communication with buyers has never been so easy! To see how it works, sign up today and enjoy your first 30 days for free.
Amazon TikTok Metrics Sellers Should Keep an Eye on
In the world of online marketing, the relevant KPIs you get will determine your success. TikTok differs from AMZ in terms of the indicators you estimate. Its algorithm considers the ones below:
Engagement rate

Post time

Overall account rating

Video completion rate
Depending on such metrics, the algorithm shares matching content with the users to check how they respond to it. The videos are pushed to the individual further based on engagement rates. Nonetheless, the completion rate also plays an influential role in driving the videos.
Things You Need from Amazon TikTok
We are sure you have stumbled on some innovative items on TikTok, for example, the wall-cleaning device that broke the web to the adult-sized kiddie pool that is large enough to gather all your friends. Next, check out the 5 best Amazon finds on TikTok for you and your home. Ensure to keep your eyes peeled for future Black Friday deals!
2-Piece Ribbed Seamless Yoga Outfit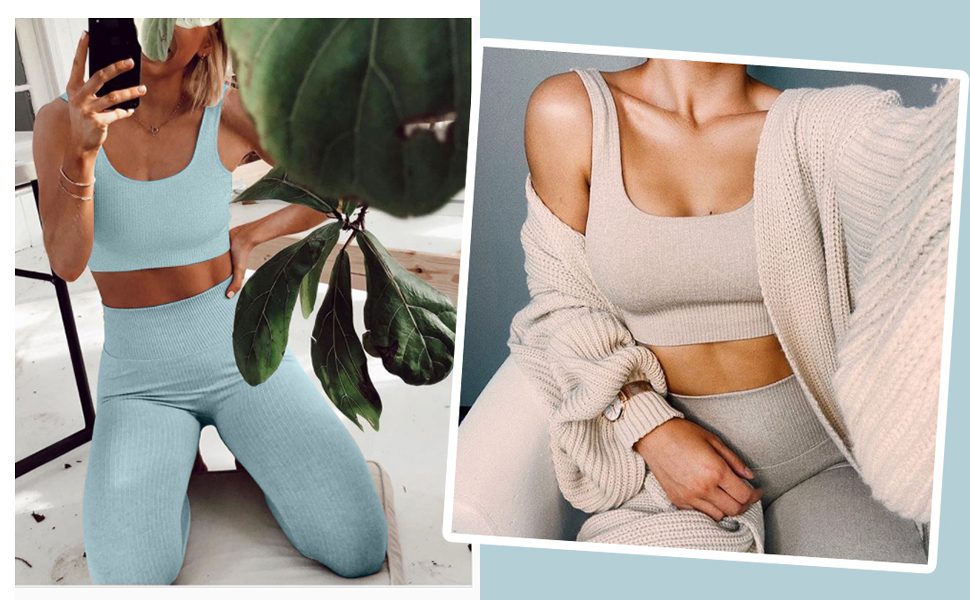 Breeze through your errand or workout in style. Viral for quality and comfort in 23 nice colors, this seamless is among TikTok users' favorite cute and affordable workout clothes.
Multiple Gadgets Charging Stand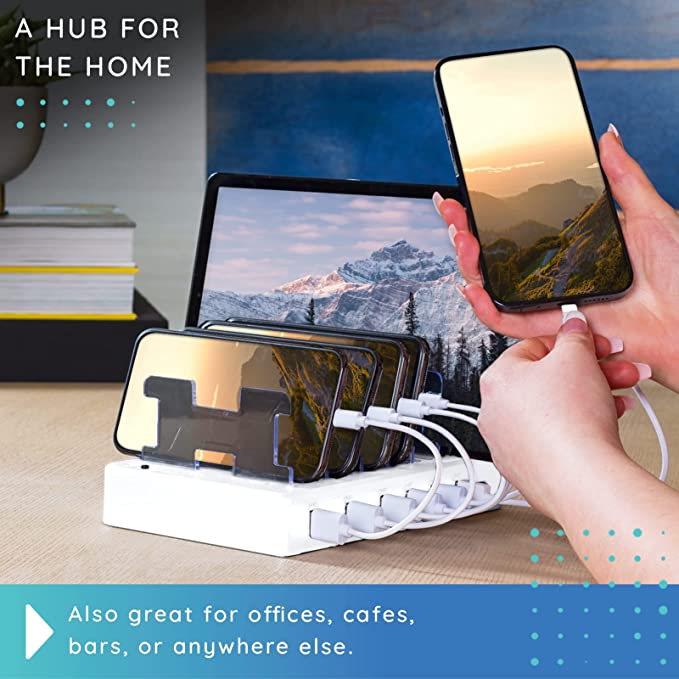 Let's be honest. You want this charging station for your home. Losing your gadgets? Messy counter? Charge them all in a single place with this organized and convenient station.
Clocky Rolling Alarm Clock On Wheels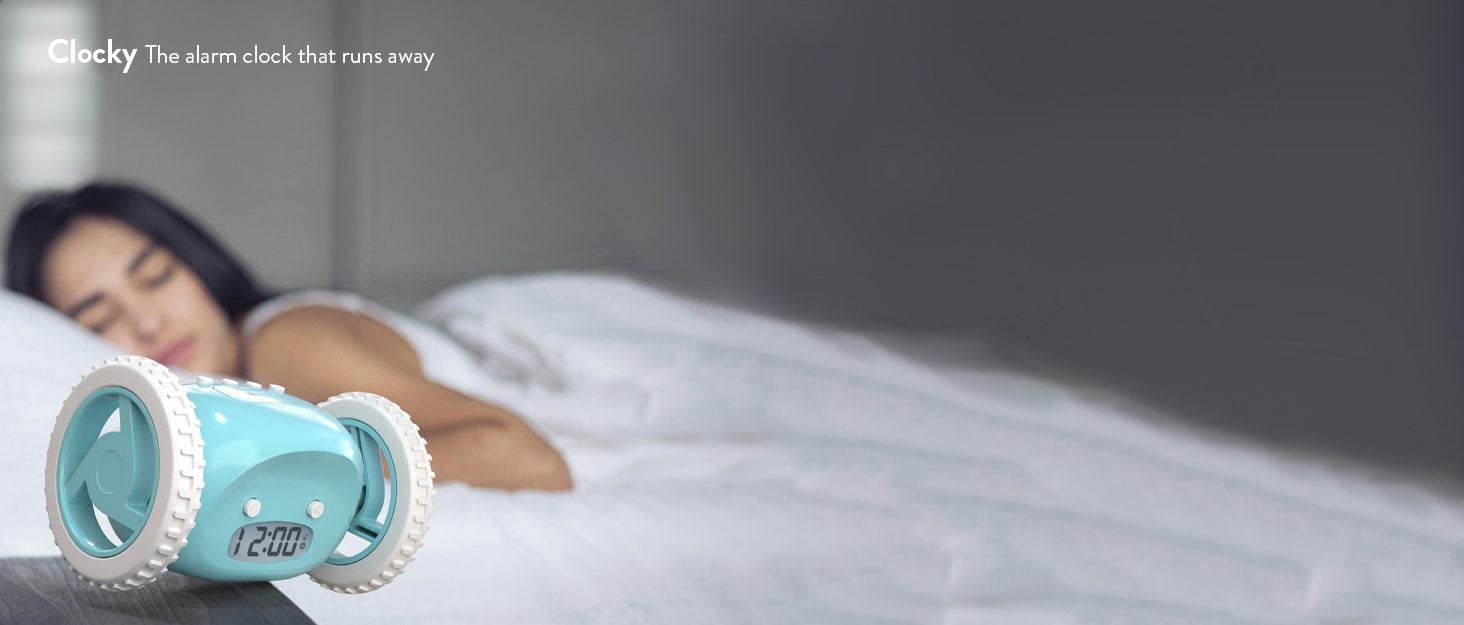 Having a hard time waking up in the morning? This rolling clock is for you! This alarm will roll, hide, beep, and run away in your house when activated to ensure that you get up and out of your cozy bed!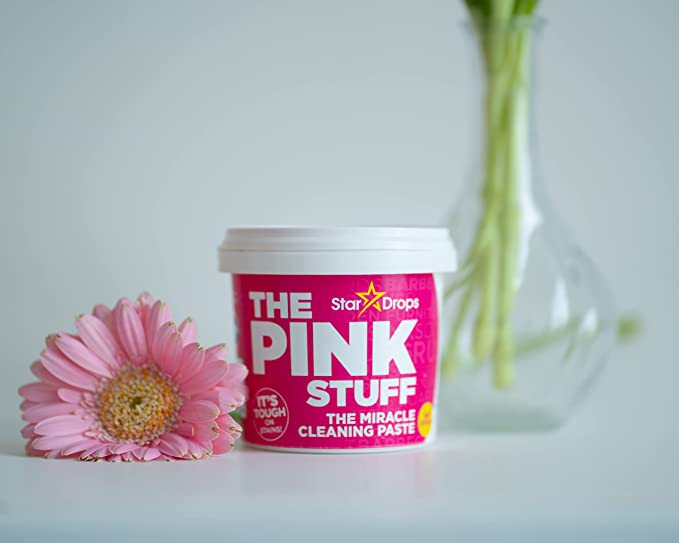 An excellent cleaning paste that has won the internet by storm. Made of all vegan and natural ingredients, this item has over 100,000 testimonials claiming that it's one of the best cleaning goods on the market and can help remove any stain quickly.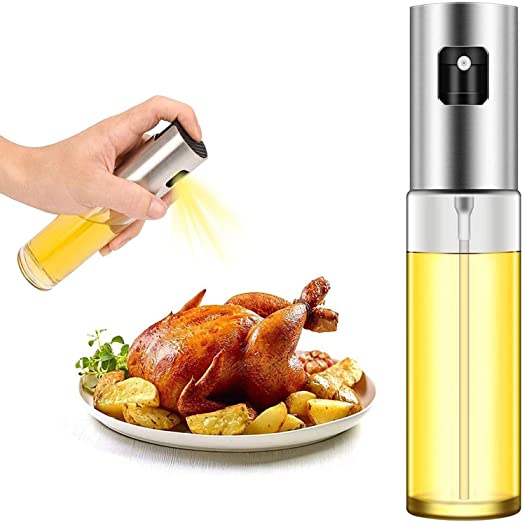 Have you ever finished cooking a meal and wished for just a splash of oil, but you ended up dumping the entire bottle into the dish? This oil spray bottle helps you to add the amount of oil you need to your dish without any mess.
TikTok Finds: Conclusion
If you want to move as many of your AMZ goods as possible, using TikTok is essential. This article aims to share with you why this social platform is an integral part of your advertising strategy and is a quick-growing medium on which you can effectively market your items.
Hopefully, you also found out the basics about starting to produce content for TikTok. Remember, it's a different type of social media that needs engagement and creativity. However, TikTok is growing at incredible speeds, and digital commerce and AMZ businesses that take advantage are likely to be more successful than those who prefer not to.