Growing a successful business on colossal and sophisticated e-commerce platforms such as Amazon requires complex technologies and solutions. Amazon Seller Central is one of them, so you are welcome to first find out how it works for your benefit here. 
And one of the "savory" features that high-sounding Amazon offers entrepreneurs is enhanced brand content (EBC) — your lucky catch in nurturing your brand and promoting the products you sell. Amazon enhanced brand content is a tremendous opportunity for marketers to cultivate their brand image and present the goods they merchandise in a compelling and creative manner.
What is Enhanced Brand Content Amazon? How can it benefit your business on Amazon? What are the pros and cons of Amazon Enhanced Brand Content? And what are the principles of implementing this feature in your e-commerce project? Take a good peek at our insightful article to find out everything about the culture of EBC and its seamless incorporation in your online business strategy.
What EBC Is About
Amazon enhanced brand content is a premium feature allowing Vendor Central and Seller Central to improve their product description by optimizing its content and helping to show the product in a rich way. Enhancing the product description through its content, this great feature enables marketers to convey their brand value more effectively and significantly, developing a customized expanse for business owners to attract potential customers. According to the policy of EBC, marketers can include additional images and their product descriptions and embellish them to augment the "wow" effect that the product page has on the potential customer.
Here are the major aspects that the mission of EBC consists of :
Demonstrating the product's versatility
Featuring product storytelling to make your brand stand out
Giving the customer a clear idea of what the product is about
Increasing customer retention
Developing brand transparency
How to Get Enhanced Brand Content on Amazon
Setting up Amazon EBC content is a pretty straightforward process that doesn't require much of your energy and time. However, getting Amazon EBC needs an accurate and professional approach from you. Amazon has created a downright favorable environment for sellers to develop their EBC and make their product description more artsy and hip but it's not only the platform's innovations and inviting interface that has to do all the job — sellers also need to take part in the complicated yet rewarding EBC development.
That being said, it wouldn't hurt to take a look at a hands-on guide to generating EBC.
Amazon content enhancement is possible through the Amazon A+ content feature. First of all, you need to log in to your Seller Central account. Then, click the option "Advertising" and choose Enhanced Brand Content. Now, you need to choose the SKU that represents the ASIN of the product you want to promote through EBC. After you choose the SKU, you are offered modular templates with images to include in the product description. Now, pick the EBC template which will serve as a framework for your future content. Then, you should choose the images and text placements content. With the newly created template, you can seek a specific ASIN of the product for which you want to optimize your content. What's left for you to do now is wait for Amazon to approve the content.
If you found yourself asking 'What is an ASIN code?', check out our post on product identifiers and the difference between them. Spare a minute or two and become a real pro on the platform.
What modular templates are there? Amazon introduces users to the following modular templates:
Tulip;
Rose;
Orchid;
Sunflower;
Lilly;
Custom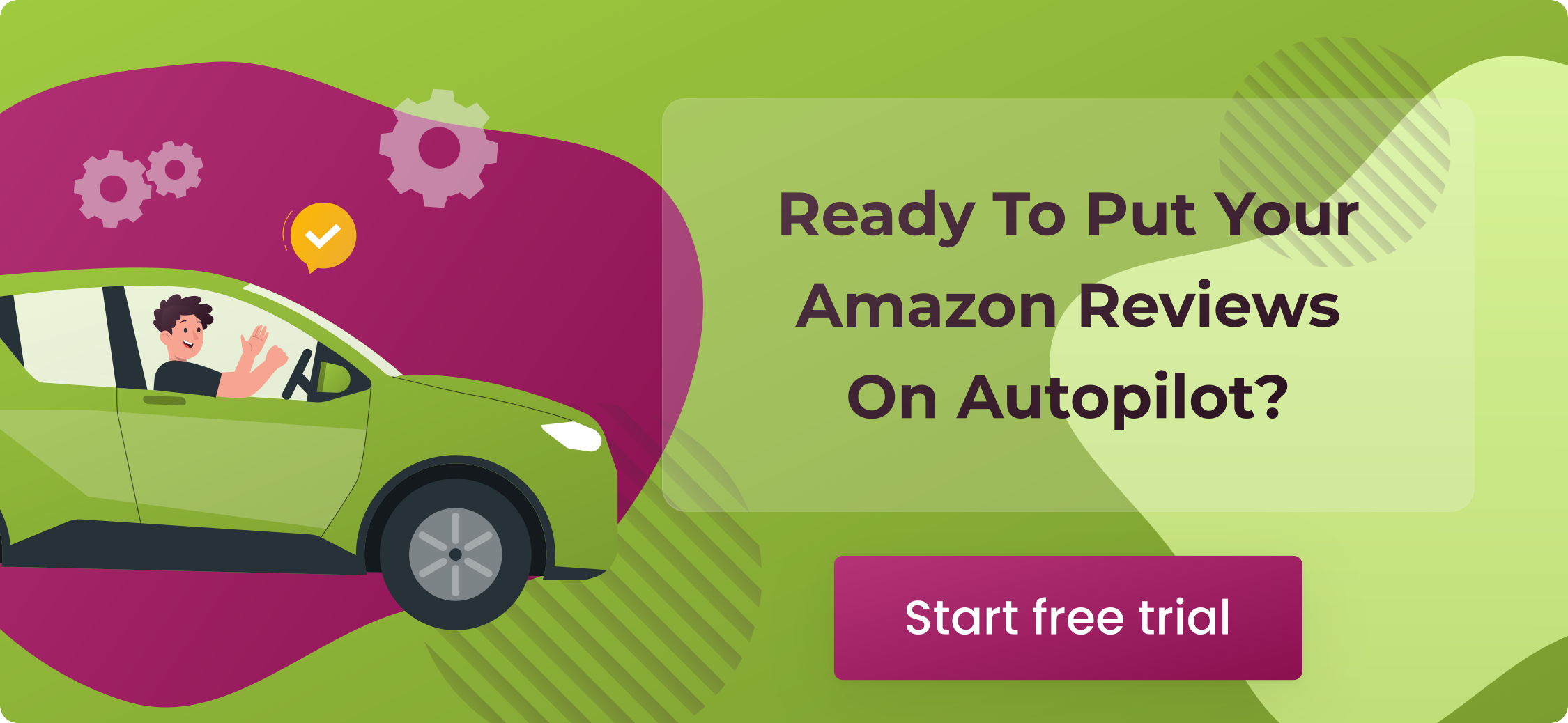 Why Can Amazon EBC Applications Be Rejected?
How long does it take for Amazon to approve the content? After the system reviews your content, your EBC product listing page will start displaying your status. In case the content doesn't get approved, you edit to find out the reasons for cancellation. The thing is, Amazon follows certain policies and terms that regulate EBC implementation. And, if the brand content violates these Amazon EBC regulations, the platform can reject the application. Here are the reasons why Amazon can reject an EBC application:
If users refer to their company as a seller or distributor;
If the seller mentions the products of competitors;
Warranties, guarantees, or satisfaction claims to references outside Amazon;
If the text contains questionable and boastful references to promotions and pricing like "cheap," "free," "affordable," and "bonus."
Comments such as "the best product," "best-selling product," "the most affordable price," and "the greatest product."
Shipping information like "shipping timelines" or "free shipping."
The use of trademark and copyright symbols in the text.
More than two third-party quotes;
Low-quality images;
Images that contain unreadable text;
The images that don't feature the product;
Images that duplicate the content from the detail page;
Text or images that copy Amazon logos, page headings, and other content;
Links or language that direct to the sites on Amazon or outside it;
Grammar mistakes, punctuation errors, unnecessary information;
The mentioning of illegal products;
Dubious claims such as claims about safety, energy, drugs, beverages, etc. If the text includes claims regarding health products such as healthy drinks, foods that don't have any certified disclaimers should have FDA disclaimers indicating that "these statements may have not been evaluated by the Food and Drug Administration."
Subjective statements that reflect the seller's biased opinions and attitudes;
Adult product content violating Amazon policies;
References to the customers' services outside Amazon;
Content that is written in languages not spoken in the environment you're selling the product in.
Images that can't be viewed by patients who are visually handicapped;
Any violation of Amazon policies.
What are the requirements for Amazon Enhanced Brand Content? 
This instrument is currently available only to sellers with Brand Registry, so you need to apply for registration of your brand with this program. Keep in mind that the Brand Registry option is not open for book, digital, video, or media categories.
The Benefits of EBC
Amazon enhanced brand content is an incredible Amazon feature that can do wonders with your brand presentation, exaggerated as it might sound. With this remarkable feature, sellers receive a lavish abundance of benefits and opportunities that help them cultivate their brand image, polish their product description, and boost their business success. Now, let's take a look at the substantial EBC benefits.
Grabbing users' attention and addressing their needs and preferences through product description should be the prime concern for every seller boosting their business on Amazon. It can hardly be surprising to anyone that visual content is far more likely to be spotted by people and appeal to them. Thus, by adding relevant and striking images enhanced by EBC, you increase the chances of being noticed by Amazon users and make your product description more attractive.
A creative, rich presentation of the product always elevates the brand in the eyes of customers. Enhanced brand content builds respect with potential customers, makes them dedicated to your brand, and positions your brand as a reputable and noteworthy business entity. Brand loyalty is one of the cornerstones of a successful business and working on its improvement with the help of EBC is one of the fundamental steps you need to take to hit it out of the park with your Amazon business.
Increase conversion rates
After clicking on your product through a paid ad, users see EBC content and spend much more time on the page than they would with plain content. Thus, the conversion rate jumps and the ROI ratio gets higher, too. ROI is one of the most important metrics that demonstrate the success of any business. And, when it comes to your business, this indicator can be quite positive and favorable once you implement EBC.
Creating A+ content makes your business reputable and trustworthy. Thus, impressed by the luxury design you developed with the help of EBC, users will gladly buy your products and leave positive reviews of their experiences with your brand. Strange as it might seem, the role of outstanding content on the product description page is largely undervalued.
Yes, despite the overflowing information about the importance of EBC and compelling content at large, online entrepreneurs, along with other internet users, will simply turn down the idea of modifying their content and improving it. But, as any top-performing Amazon seller will confirm, product page content is the image of your product, its main representation that is supposed to convey the product's value to potential customers.
Increasing customer engagement
Internet users are hard to impress and keep on your product page. First, they are rarely captivated by the product title or the description text. Second, even if the title or description interests them, they right away start bouncing off to the competitor's page. And the effective solution to this distressing challenge comes with EBC — with this omnipotent Amazon feature, you can retain users on your page, enticing them and satisfying their curiosity. And, as was stressed earlier, adopting fancy and convincing visual content is what will keep users glued to your Amazon product page.
Can I Use Enhanced Brand Content for My Products?
Amazon has no limitations on the number of Enhanced Brand Content product detail pages you can create. However, don't forget that this option is far more efficient for some groups of products category over the other.
Consider the following factors before applying for EBC:
1) Price – Is the cost to develop an EBC page reasonable when it comes to what we can get from this new content?
2) Complexity – Is your product complex? If the items relate to appliances, technology, or some other type of goods that have many functions and features that are difficult to communicate with the descriptions, bullets points, and images, using Amazon EBC for better explanation can really assist in making sales and profits.
3) Category – What category are you using? For instance, does it make sense to use EBC for socks? Of course, not. However, when it comes to the UnderArmour socks with specific "technologies," then – yes.
4) Competition – How many competitors do you have? If competitive goods have EBC, posting Enhanced Brand Content is a way to follow the market trends and raise the competitiveness of your items. If other goods don't, and you aren't content with the profits, try to invest in the content and differentiate your product pages.
5) Comparison – Should the shoppers compare your products to others in order to differentiate them? Usually, in categories where A+ content is used, Amazon attaches their own item comparison charts that compare your goods to other competitors' similar ones.
To sum up
Observing all the Amazon Enhanced Brand Content Guidelines and policies mentioned above can turn into a cumbersome task for a seller. Of course, remembering all the possible restrictions and steering clear of violating them is complicated. However, it pays off well in the end. Adding A+ content to your products not only helps in developing your brand but also boosts your search ranking.
Amazon EBC is a critical attribute of a successful digital business of today. Powered by EBC, your product page will stand out among dime-store brands that fail to engage the fastidious user, bringing you an adequate income and tons of raving reviews from buyers. Yes, the process of enhancing your content on Amazon is quite challenging and highly dependent on many different factors, but the game is definitely worth playing. Give it a try and you'll see how huge and significant your accomplishments with Amazon will be!