One of the essential things that an Amazon seller can do to boost sales is writing a catchy yet efficient product description. Why? It is the first interaction with shoppers and usually the only chance to persuade them to purchase the goods.
At the same time, it's one of the most complicated things about doing business on Amazon. Your task is to get into your potential clients' heads, find the balance between keeping the message concise and informative, as well as including the necessary keywords.
How can Amazon sellers achieve this? Here we provide several points that will assist you in crafting a great Amazon product listing description.
Why Think of Your Target Audience Before Writing Product Descriptions for Amazon?
Before putting pen to paper, consider your target audience. Think of people who purchase your goods, why they buy them and how they can use them. The more information you can figure out concerning these three aspects, the better.
Now, once you do some comprehensive market research, your chances of identifying your audience are much higher. However, if you require more data, try looking at the reviews on your existing products. Similarly, searching for the product in Google can help. Here is how you can stumble on blogs, social media publications, or even videos by people that use similar goods.
Concerning your findings, proceed with tailoring your product description. It will influence the information you add, the language you tend to use, and the overall tone of voice of the product description.
Check Out Amazon's Rules
Another thing that you should keep in mind before starting to write a product description is, without any doubt, Amazon's requirements. The platform says that the objective of the product description is to help the client understand the product. So, their instructions are developed following this. For instance, you can't include the following aspects in the product description:
Condition of your item
Availability info
Reviews or quotes
Promo materials
HTML code
You are free to check the complete list of Amazon Seller descriptions guidelines in the main Seller Central account. They also mention a word count for any product description that should be nearly 300 words.
Nowadays, some Amazon sellers opt for flirting with danger and sneaking some of the restricted content into the description of their goods. For example, they often include snippets with reviews or write that a limited quantity is left. It is a risky game that might create a product listing that ranks and converts well but then being taken down. Such sellers can even get their accounts suspended.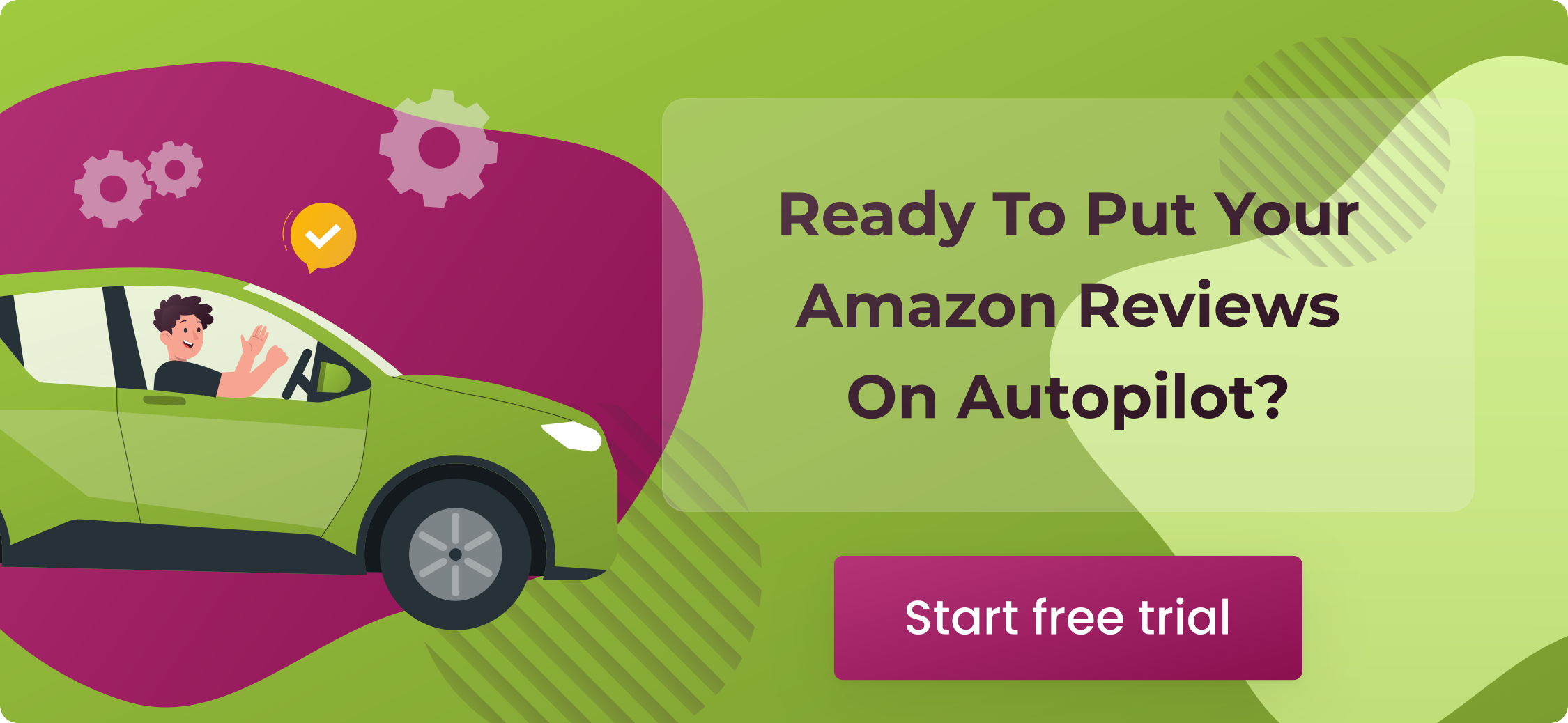 Keep Your Amazon Merch Descriptions Simple
When developing your Amazon product descriptions, it is their quality that matters, not quantity. Shoppers don't wish to go through the entire paragraph of the text. Instead, they need only crucial info, written in an easy to read and straightforward manner.
You have only a few seconds to attract your client's attention, so don't use lengthy product listing titles and descriptions. Clients usually scan the content, so they may skip something important. A short description instead should include the results of using your goods and the additional items people might get within the product line.
Intrigued shoppers will click on reference links to check your other goods and, fingers crossed, add additional products to their shopping cart. The pleasant bonus here is that Amazon sellers can rank high in SERPs for one item and help sell other things even if they don't rank high in the respective categories.
Don't Oversell the Items When Composing Product Descriptions
When crafting your production description, it might turn too tempting to end up with the hard sell. However, it's not what helps your cause. Including all the benefits and main features of your products will only eat into your word count without any significant advantages. After all, clients want to decide themselves whether your products are good.
Indeed, it's easy to layout with numerous bullet points that make your items great. Still, keep in mind that customers are usually more interested in what your products can do for them. Therefore, a proper product description should demonstrate to clients what they can get out and how the items will solve their problems.
When all of these things are understandable to shoppers, they will get excited about the item's features. And the more enthusiastic your description makes them, the more likely they will be eager to purchase something.
Use EBC to Handle Description Writing Limitations for any Amazon Product
What if you have a brand or a product with an extremely strong story that you struggle to communicate in an ordinary product description? Think of leveraging Enhanced Brand Content (EBC).
It provides you with a selection of static design examples to add more product images and text to your Amazon listings. It's a perfect option to illustrate the pros of your goods and enhance the conversion rate. No surprise that when shoppers have more information about different types of products, they are more likely to make a purchasing decision.
As for now, EBC content is free for Amazon sellers. However, in the future, this feature will become paid. Sellers should also have their brand added to Amazon's Brand Registry to employ EBC.
Don't Forget Amazon Search Keywords
By using the tips above, you will create a working Amazon product description that reaches your clients and converts well. Nonetheless, remember, it's only half of the story! Find out more about the keyword research on Amazon.
In addition to writing an efficient, informative, and precise product description, SEO can upgrade your product rank well. It means that you should be wise in formatting the Amazon product description and ensuring it includes the main keywords.
Still, be careful and avoid overloading the text, as just scattering numerous keywords won't do the job. Instead, try to keep the tone as natural as possible. Usually, four or five high-traffic keywords are enough when it comes to allowed HTML tags in Amazon product descriptions. In this way, your product description will serve two masters: your customers and Amazon's algorithm.
Final Thoughts: How to Write an Amazon Product Description That Converts?
Amazon is one of the largest e-commerce retailers, which means that the number of competitors is exceptionally high. Just look at any category. There are thousands of Amazon listings for possible shoppers to check out.
That's why, even though the platform is constantly growing, you can succeed as an Amazon seller. The secret here is to get to the top of the search with the help of SEO. Otherwise, users won't know that your goods even exist, and your profit margins will consequently suffer. So, edit Amazon product descriptions wisely.
Another efficient way to enhance your sales is by collecting positive product feedback. If you have more testimonials, you can stand out from the competitors. In addition, product reviews will increase your visibility to clients and help you drive additional traffic to your products page.
SageMailer, an excellent review management tool, allows sellers to keep track of all the feedback and communicate with clients. Subscribe now and enjoy a free 30-day trial to test the program.