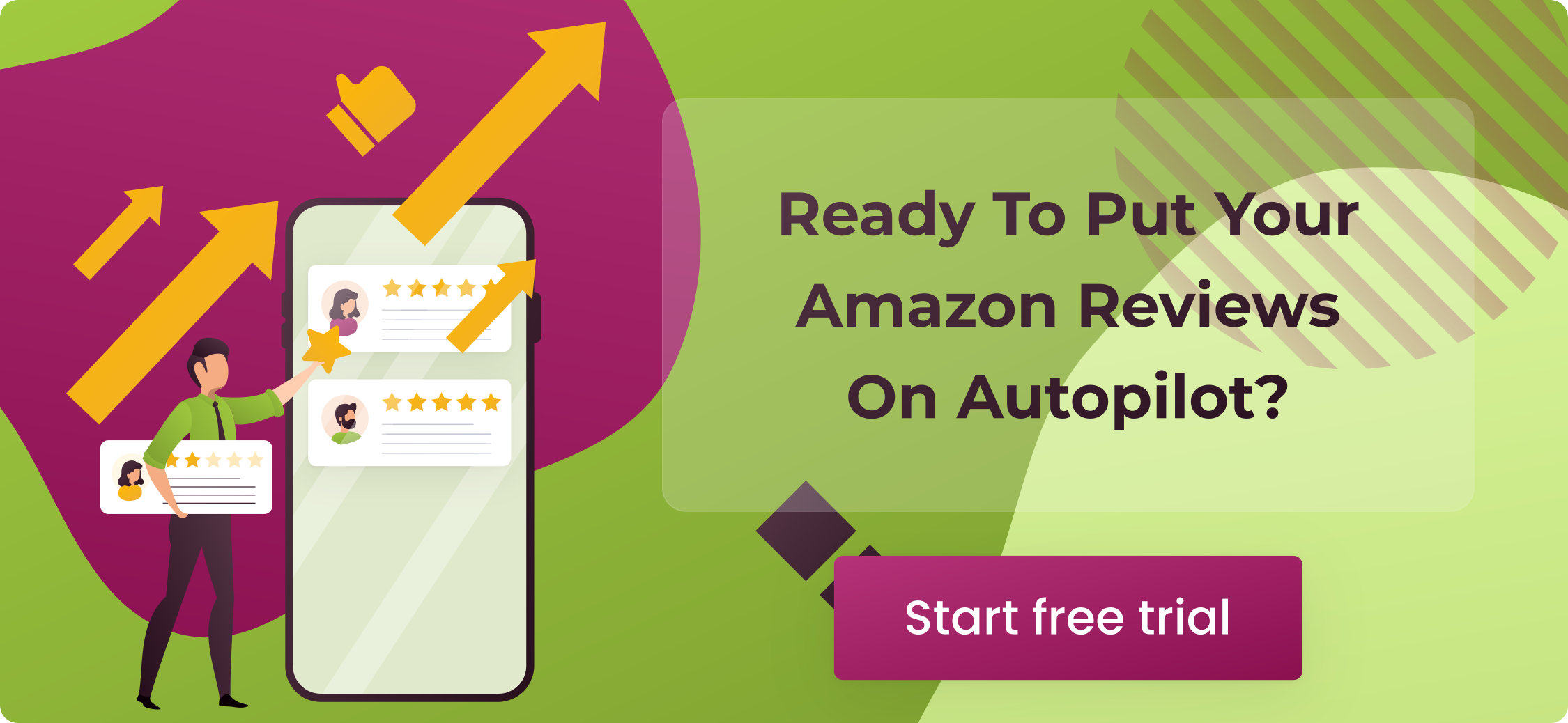 As noted by the Vice President of Amazon, Tom Taylor, many sellers have an average of 50% increase in their sales after they've joined Amazon. Amazon is obviously a profitable marketplace for many retailers online. However, these retailers are required to strictly follow the specific guidelines of the marketplace. Sellers or retailers who do not follow the rules and guidelines set by Amazon can face grave consequences. In fact, there are already many Amazon accounts suspended. The good news is that Amazon gives the sellers enough amount of time to resolve their problems or issues before they permanently suspend the account.
Suspended sellers have lost a great amount of profit as they can no longer display their products on Amazon. However, even though there's only a little possibility to reinstate your products on the marketplace after you have been subject to suspension, there are still effective steps Amazon retailers can apply to address their problems and get back to selling their products on Amazon. Here's how you do it:
Investigating the Reasons for the Suspension of Amazon Account
Why does Amazon suspend accounts? Amazon will give you a notification about the reason why your account got suspended. However, there are times when it will not clearly state the reason how your Amazon account violated their rules and policies. And when they use technical language in explaining your mistake, you might have trouble understanding your violation in the first place.
What you should do is to look at Seller Central to know if there are any areas being flagged by Amazon. Usually, here are the common reasons why Amazon suspends retailer accounts:
1. Low Performance in Selling or Marketing
Amazon is strict when it comes to their seller performance metrics. If you have a low score in customer feedback, do not have properly timed shipping, or have too many canceled orders, Amazon will likely suspend your account. However, these issues can be remedied by analyzing the root cause of the problem. These causes could be your fulfillment system, your carrier, or the product itself.
According to the founder of FindSpotter, Jordan Malik, if the sellers are using the Fulfillment by Amazon (FBA) for their products to reach the customers, issues in packaging, scanning labels, expired grocery items, or clothes that are not poly-bagged could occur.
Make sure that your goals in seller performance consistently exceed or hit the minimum targets of Amazon:
Order Defect Rate should be less than 1%.
Pre-fulfillment Cancel Rate should be less 2.5%.
Late Shipment Rate should be less than 4%.
And what about times when you go for a vacation? The thing is, you can't just leave everything behind. When you return, you'll drown in letters and orders that will affect your account performance. To prevent this, enable Amazon vacation settings and get your business to operate automatically. 
2. Violation of the Seller Policies
Amazon retailers should completely understand the requirements set by Amazon. They should also regularly audit their product information and make sure that they are not violating any requirements of Amazon. Be wary of the changes Amazon might make in its rules and regulations.
So what should you do? Audit the information of your products to make sure that it follows the policies set by Amazon. Be familiar with their agreements and policies like the intellectual property, Amazon copyright infringement, and Amazon trademark infringement policies. Lastly, follow any news given by Amazon to be updated to any changed requirements or rules.
If you know all of the rules of Amazon, it is easier for you to avoid violating them, and you will have more chance to negotiate in the case when your seller account is suspended.
3. Displaying or Selling Restricted Products
There is a reason why Amazon implements strict policies and rules and that is to maintain excellent quality of inventory and product information. The number one reason why Amazon suspends seller accounts is due to the fact that there are some sellers who offer restricted or counterfeit products or goods. There are many who think that they are selling legitimate versions of the products when they are not. Products in Amazon usually undergo verification to make sure that customers are not getting products which are not in line with the ideals of Amazon.
Similar to the policies of Amazon, it is also necessary to make sure that you are not listing any restricted products in the information of your products. Amazon goes beyond when it comes to this issue in which they will encourage other Amazon users to report any identified violations by other sellers. They can appeal the removal of selling privileges of your seller account.
4. Poor Services Reports
Other reasons why Amazon bans your seller account is due to reports of poor services. If your buyers complain about receiving poor or unsatisfying services, this could give a negative feedback to your account which will eventually put your seller account at risk of being audited or reviewed. Also, having many picky buyers could increase the disputes rate of your seller account. This could also affect the indicators of the order defect rate of your products. If this continues, your seller account can also be at risk of auditing and review. It is highly recommended to reduce conflicts with your customers or buyers.
5. Wrong Delivery or Delay in Delivery
Amazon requires their sellers to deliver the seller's products within two to three working days. If you exceed such period, those Amazon suspended orders will be termed as delayed orders. Amazon only accepts delay rate at a maximum of 4 percent. If you exceed, you will get a warning notice or message from Amazon. If this issue continues, your seller account could be suspended.
Also, if you entered a wrong tracking code for the order of your customer, which could lead to wrong delivery, your account could also be at risk. Although there is no specific rate for these mistakes, it can create negative feedbacks from your customers.
6. Logistic Bottlenecks
In addition to the distribution of products to your customers, Amazon also requires a tracking rate at a minimum of 95%. Amazon requires your products to reach your customers within 17 to 28 days. If you go beyond this given period, and your buyer or customer raises a complaint, there is a big possibility that your account will be restricted or reviewed. That is why it is important to choose your quick commercial carrier to make sure that your buyers will get their ordered products on time.
7. Abnormal Account Performance
It is true that the first few months of a store are crucial. Usually, the seller spends most of his time in promoting their products. But despite all these efforts, conversion and flow rate are low. If your sales consistently go higher, it can raise a concern and Amazon could give you warnings. That is why on the first few days of your store, you should consider controlling your sales in order to prevent an abrupt growth of your sales.
If you want a partner that can monitor your sales and seller account growth, you can try SageMailer. Delayed replies, unanswered questions, and fluctuation of sales can also give a big possibility of your Amazon seller account suspended or reviewed. With SageMailer, you don't have to worry about any of these.
Also, get started with your feedback monitoring as early as possible – SageMailer can help you with this task as well. Plus, check over here to find out the actionable practices to remove negative feedback without violating Amazon policies since the latter case is a direct opportunity to get your account suspended.
8. Having UPC Code from Informal Channels
Using an automatic generator patch in obtaining your UPC or using informal channels in obtaining it can put your seller account at a higher risk of being suspended or banned. If there are complaints from other retailers about your UPC raise, this could eventually lead to banning or restriction of your Amazon selling account. That is why sellers should use regular channels to obtain valid UPCs.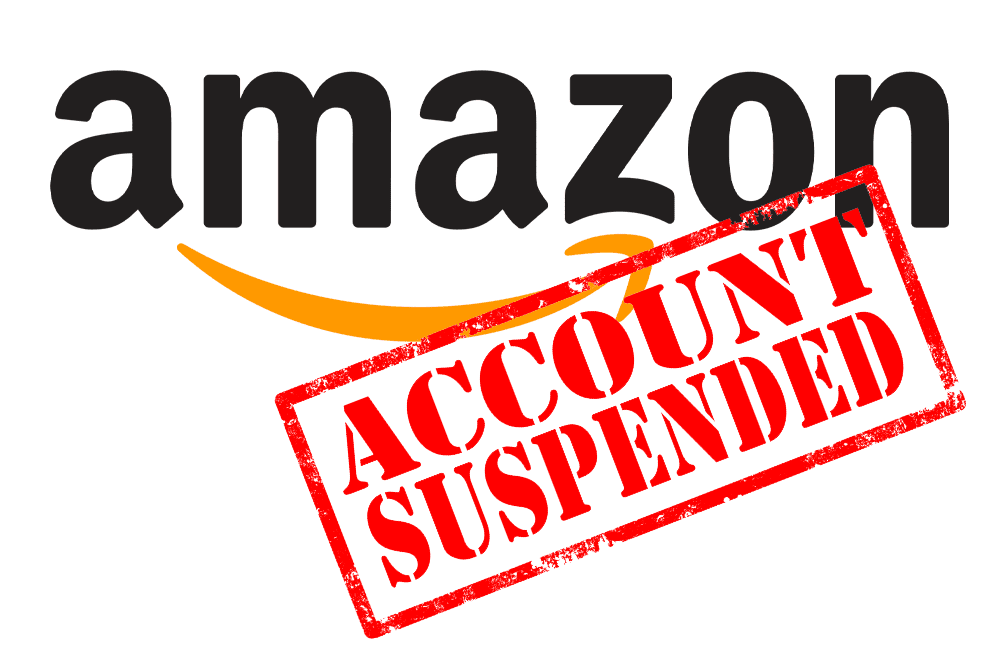 What Should I Do When Amazon Suspended My Seller Account?
Amazon encourages their sellers to make an appeal to their suspension. You may do this within the Amazon Seller Central. You go to Seller Central. Then, click Performance. There, you can see your Performance Notifications. Click the Location Amazon Seller Suspension Notice. Look for the Amazon Appeal link. Make sure that your appeal is being outlined before you send it to Amazon.
What are the things that you need in order to appeal a suspension of your Amazon account? What if the Amazon seller account suspended no reason? First of all, don't blame the platform and start writing an appeal letter.
1. Make a recovery plan or plan of action
A plan of action is the key to appealing your Amazon suspended account. You need to create a plan on how to resolve the problems or issues. Amazon will review this plan and will use the information you give to decide whether or not to lift the suspension. That is why it is important to get this plan right.
A successful plan of action shows that the issues are clearly identified, including their causes. It signifies that you fully understand the root cause of the problem, thus allowing you to know what things are needed to be done to prevent such issues from happening again. You need to outline the essential steps you need to take in resolving the issues or problems. What parts of your system are you planning to change? Do these include changing your tools, procedures, processes, or systems?
2. Map clear and tangible steps
These are the steps that you need to take in order to prevent similar problems from happening again. You need to be specific. Amazon requires the seller to be precise in their plans of action. That is why it is important to be more detailed in explaining your points in resolving your issues or problems. Writing specific plans of actions with clear steps will impress Amazon and help you have a success reinstatement of your account.
You should also consider keeping your action points brief. Even though Amazon requires it to be as detailed as possible, it does not mean that you have to write an essay. Amazon receives tons of seller suspension appeals, so they will mostly prefer receiving brief action points. As a tip, try to have a paragraph or two for each action point.
Also, remember to control your emotions to avoid being too emotional. You committed a mistake as their seller, and you need to give a heartfelt apology. However, don't let your emotions get in the way of logic. Amazon only needs to know the clear and doable steps that you plan to take for them to feel comfortable in reinstating your selling privileges. That is why you need to keep your points logistical and objective.
Don't be too defensive. If you put in your POA your thoughts about being unfair in suspending your account or why such issues are not really your fault, you are failing to identify the issues or problems as a seller on Amazon. Being able to know the issues of your suspension is a key part of your plan of action. Amazon is already determined that you have committed a mistake as their seller, so it is better to accept the truth in your POA instead of trying to defend yourself and prove that you have been falsely accused when you are not.
3. Highlight significant values
Consider sandwiching some of the positive attributes of your store on Amazon in order to highlight its significant value to the Amazon's marketplace.
4. Send the appeal to Amazon Seller Performance
After making your plan of action and writing an Amazon appeal letter, you can now send it to Amazon Seller Performance together with your request for the reinstatement of your account and products. Select the "Appeal" button in the Performance Notification. You can also write a letter and send it to [email protected].
A Secret Step in Appealing an Amazon Suspension
Aside from appealing the suspension using the Seller Central, the retailer can also e-mail their own plan of action to [email protected]. In doing so, you directly appeal to the Transaction Risk Management Team (TRMS) of Amazon.
How to write an appeal letter? Make sure that your appeal includes a formal business letterhead. State whether or not you are working with Solutions Integrator for your inventory feeds and more. Then, you need to state the issue or problem. Outline the steps you plan to take to make sure you can deliver quality product and service. Be professional and positive in tone.
Other Tips to Reinstate Your Products on Amazon 
Gather all your necessary facts and prepare a business case for the reinstatement. Make sure to highlight and track your record on Amazon. This will include the volume of sales, tenure, quality of feedback, and others. Also, you should specifically state how Amazon addressed the issues to you and take note that they are only a one-time event.
Be persistent. If the seller support does not respond immediately, keep re-stating your problem or situation and its rectification.
Do not put all of your products on Amazon. Sellers should also be active in marketplaces like Etsy, eBay, Craigslist, and others. This could make the suspension of your Amazon account a lesser problem. Try to consider having a second account using the name of your relative as a fallback.
Your Ultimate DO and DO NOTs When

Amazon Account Suspensions

Take Place
In case the worst takes place (read – your Amazon account gets suspended), keep calm and follow our simple list of essential DO and DO NOTs:
| | |
| --- | --- |
| DOs: | DO NOTs: |
| Develop a straightforward action plan | Fabricate or modify invoices  |
| Implement changes in your account to prevent possible future suspensions  | Be offensive to the Amazon seller performance team or threaten the platform with legal action |
| Spot particular improvements  | Send many emails once you submitted your first appeal |
| Stay professional  | Try opening a new account  |
| Keep calm  | Submit the first appeal too early |
General Practices or Tips to Avoid Suspension
If your suspension appeal is a success, and your privileges as an Amazon seller are reinstated, you should do anything or everything you can in order to avoid your seller account from being suspended in the future.
Here are some tips that will help you monitor your account and know whether you are meeting the standards of Amazon for sellers or you still need to improve some of your practices.
1. Checking your Amazon reports regularly.
Your data in your Imperfect Orders, Feedback, and Return reports will give you a clear idea of how you are consistently meeting the performance targets of Amazon. To use an Amazon FBA Seller Central account in the most effective way possible, make sure you understand how each of the sections works and what valuable insights it delivers.
2. Keeping an eye on the shipping of your orders.
You should make sure that your customers or buyers are reporting on their shipments on time and their ordered products are properly packed in order to avoid a high rate of late shipment or negative feedbacks.
Besides, check out Amazon review rules to learn how to deal with customers' testimonials, manage negative feedback, and prevent your profile from getting suspended.
3. Downloading the Amazon seller application for quick communication.
The earlier an issue is detected, the easier and faster it is to be resolved. Make sure to respond to any seller account notifications and messages from your buyers or customers instantly with the use of the Amazon Seller App.
4. Double-checking your listing descriptions.
Misrepresenting your supply violates the seller policy of Amazon. That is why it is important to make sure that you are accurately describing your products in your listings.
5. Reviewing the product rules of Amazon before adding new products or items.
Try checking the rules for restricted products for the items that you want to add to ensure that they are not violating the Amazon policies.
Final Thoughts
At the end of the day, sooner or later, you may face Amazon account suspension. In this case, you as a seller should focus on creating the most powerful appeal — one that contains everything the Amazon Seller Performance team needs to return the selling privileges with confidence. Therefore, don't forget to perform regular audits of your company and cash flow in order to make sure you are aiming for business growth — not account suspensions.
If your suspension appeal is accepted, and your privileges as a seller are reinstated, take measures to prevent the suspension from happening in the future. Amazon sets up standards for the sellers to make sure that their buyers are satisfied with their products, so following their rules will not just let you continue selling in the marketplace, but it'll also help you create positive customer experiences, which will help the growth of your company.
Amazon is a strict but thriving marketplace. Try maintaining a clear understanding of their rules and policies, and you will be able to prevent account suspension. However, we understand that it's hard to take care of everything all at once – manufacturing, marketing, monitoring, etc. With the right partners, you can still be in control of your Amazon account. Try SageMailer 30-day free trial to always be aware of your account's health!