Once you start to see some great results on Amazon, you will spot that your goods receive feedback. A positive rating on the platform will inevitably lead to better sales of your items. In addition, your overall star rating will have a massive impact on where you appear in the search results on the platform. Finally, Amazon feedback can even help you find out more about the products you are selling.
On this page, we will teach you about the wonders of utilizing an Amazon review analyzer and give you a little bit of a nudge towards the benefits of keeping tabs on your review rating.
Why Is the AMZ Rating System Essential for Merchants?
Client decisions have been changing rapidly over the past several years. Product reviews, comparing prices, and social media updates have become common in our daily lives. Shoppers' loving product testimonials have become the main reason for the merchants to step up their online feedback strategy. 
Before people take the plunge to purchase products, they like to see what other people have thought about them. After all, if the reviews tend to be positive, people are more likely to purchase the products.
While there are a lot of concepts that help form the ranking algorithm of Amazon, we know that reviews tend to be an important component. If a product has many positive reviews, it is likely to rank higher than products with negative testimonials.
Also, some famous reviewers on the marketplace have the most valuable, impactful, and unbiased opinions. Amazon selects them to increase review reliability. Their thorough feedback and analysis can drastically shift your sales and popularity.
As you can see, testimonials are vital for your sales and brand reputation. Therefore, if you have an Amazon seller account, you must keep top of things.
Do Amazon sellers need to check reviews?
Not necessarily. Many people run an e-commerce business on the platform without checking their review ranking on Amazon. However, these people will never enjoy the results they are receiving. Therefore, checking your Amazon reviews, be it through an Amazon review verifier or by doing it manually, is vital.
As we already said, a lot of your success on Amazon will be dictated by your reviews. You need to ensure that they are as brilliant as they possibly can be. If you spot many negative reviews, it could indicate that something is wrong with your business that needs to be changed. It is good customer service to try and work out what this is.
Get into the realm of answering reviews, too, especially the negative ones! Allow yourself to show your side of the story. Then, you may be able to divert that negative critique into a positive review (never ask people to do a change for you directly!) or at least encourage somebody to buy from you in the future.
How Do AMZ Review Checkers Function?
Third-party review сhecking software utilizes a certain algorithm to spot fake reviews. It analyzes a combination of several factors that generally demonstrate a shoddy testimonial. Such factors include:
The tone of your review:

Most fake reviews are created in a very generic manner and include various clichéd words like "worth the money" when defining the item. While a real person will add something unique and interesting regarding their own experience, fake feedback likely will not stray too far from the details that are already available in the item description.

Similar testimonials on the same item:

Many faked reviews leverage a template. So when a review checker algorithm detects similar language on most positive reviews, they will get flagged.

Reviewer's history:

When an AMZ account always reviews different products every week and only delivers 1- or 5-star ratings, that is usually a sign of an individual hired to create fake reviews.

Feedback's timestamp:

Merchants who purchase fake testimonials usually buy them in batches. Catching dozens of 5-star testimonials written within a one or two-day window is likely to cause concern.
Does My Company Need Some Review Checker?
AMZ fake review checker is essential for any seller's marketing plan. It's one of the most efficient ways to spot fake reviews on your goods, so you may request them to be removed.
Testimonials are a vital part of the AMZ client experience. It is estimated that 92%of shoppers on the platform use reviews as a decisive factor in their purchases. So, if there is any fake feedback on your goods, whether negative or positive, it can taint your brand's client experience and credibility.
How to Deal with AMZ Fake Reviews?
We try to point out that after becoming successful on Amazon, you will notice that black hat sellers will try to target your page. They aim to get your product down ranked. They want to steal your sales. It means that some merchants may leave many negative testimonials on your page as a "review bomb."
You can use a few different ways to spot Amazon's fake negative reviews. To begin with, your star rating goes down rather quickly. It is one of the things an Amazon fake review checker will be on the lookout for.
Fake reviews tend to be simple to spot. They are often from people who do not have a "verified purchase," the accounts often contain nothing but negative testimonials (or high praise for one of your competitors), and often a lot of what they write gives away the fact they have not used them your products. If you suspect a negative testimonial is fake, don't hesitate to report it to the platform.
Remember, some merchants will also try and put fake positive testimonials on their pages. These are incentivized reviews where they essentially give some sort of benefit for people to post these reviews. Sadly, these can be difficult to spot, even with a real Amazon review checker. It happens because most of them will have been posted by people that bought the product. So it would be a real positive review, but it is unlikely to be removed by Amazon.
How to Use Amazon Review Checker?
You can find many tools for merchants on Amazon review monitoring. They vary from product trackers to autoresponder services. But what are review-checking tools, and how can you apply them?
It is a special piece of software that you can use to keep tabs on reviews of your products. So whenever you get a new review, whether it is negative or positive, or it seems that you have a ton of fake negative reviews coming in, the Amazon review checker will alert you, and you will be able to take action. It is that simple.
AMZ review checker is especially valuable for negative feedback you would like to remove. While not all reviews are eligible to be removed, processing them instantly still gives you a chance to fix the issue in a win-win way for you and your buyers. Visit this page to find out what you can do about it. 
For instance, you may use SageMailer as a feedback monitoring tool. You'll be able to monitor reviews for unlimited ASINs if you pick one of the paid plans (starting from only $10/month). You may use SageMailer for free for one month to make sure that our service is what you need. Another decent option is BQool, which has been on the market for a while. Follow the link to find out the BQool review and compare these two services.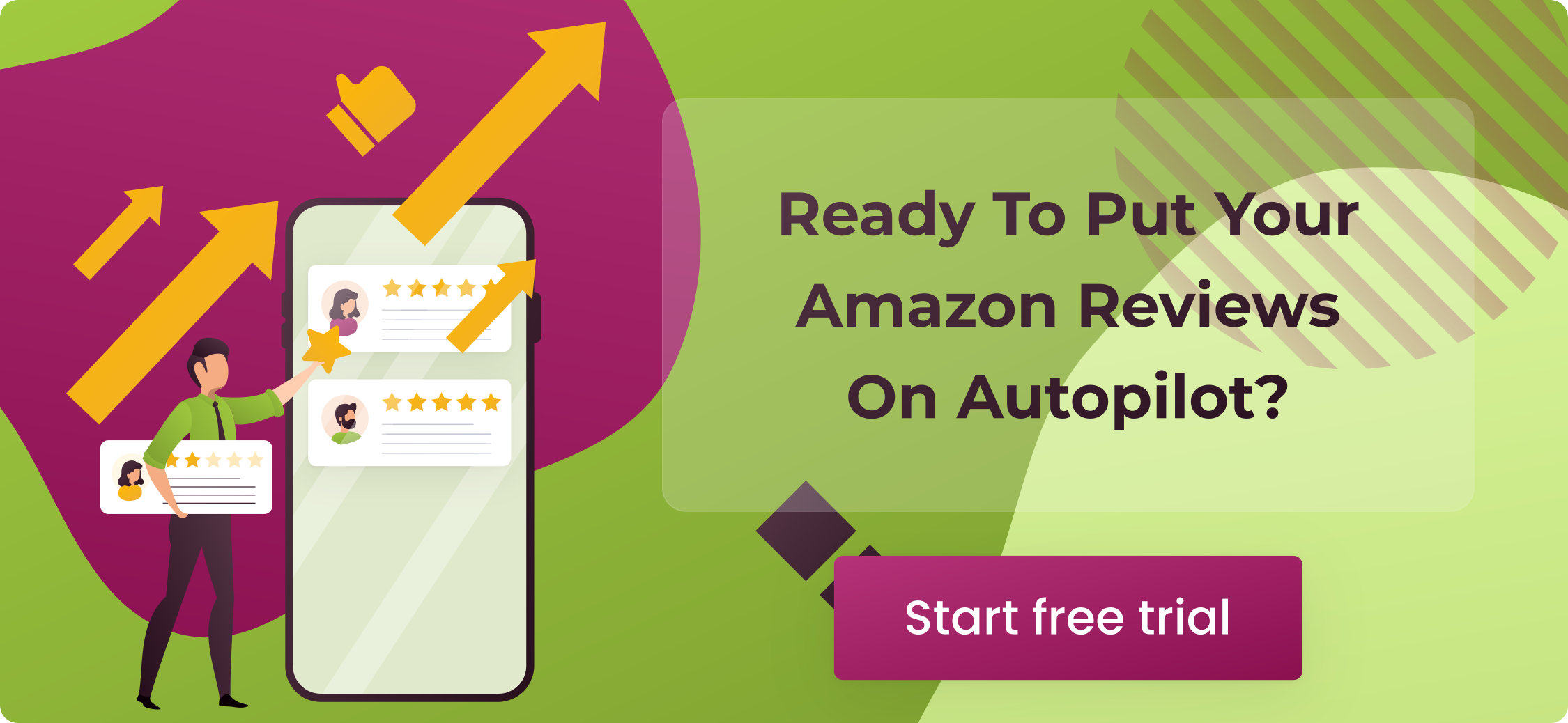 Why Do You Need a Review Checker for Amazon

?
1. Save time and energy
Imagine having hundreds of products in your inventory. Do you want to spend hours every day checking whether one of them has a new review? Do you want to be spending time digging into when you have faked negative reviews? We doubt it. The feedback checker will automate this process and save your time. Spare a couple of minutes to read about SellerNexus and its alternatives. Find out all the pros and cons, or get an idea of enhancing your SKU based on consumer reviews.
2. Stay alerted
Amazon.com is a highly competitive platform, so don't expect everyone to play fair. However, the review checker will help you determine when your other sellers try to "bomb" your product listings with faked negative testimonials. And you'll be able to take action.
3. Make more money
An Amazon feedback checker aims to take a little bit of work off of your head. It is going to help automate your operations. You will be alerted whenever you have a review of any sort. This way, you can investigate. Since there is no need to spend hours per week monitoring testimonials manually, you will focus on other aspects of your business.
P.S.
Feedback checkers allow retailers to save money, time, and energy. Listen to our advice and make your selling career much easier!
Want to find out more about other types of software, like Amazon product trackers? Then, follow us for further updates!