So, you have been selling products in the marketplace for a while and think you have figured out everything about the AMZ platform. The good news is that you are doing well if you have made it out during your first holiday season.
However, there are still many aspects that even long-term or large sellers don't know. When it comes to online sellers, it's not all rainbows and butterflies. Before you reach your target profit margin, be prepared to face challenges. So, if you only start selling on AMZ or thinking of becoming a seller, below are some of the common disadvantages of Amazon you can experience with the marketplace.
Barriers to Entering the Market
It is becoming increasingly complicated to enter the marketplace and begin selling. As it cooperates with new merchants who may skip the rules, the platform needs to turn more careful in allowing what products can be offered, who can sell them, and how.
Users who want to sell such things as handbags, clothing, shoes, automotive goods, and many other kinds of inventory on AMZ should get approval. And the complete list of such categories that require Amazon approval keeps increasing. Besides, it's not that simple to get approved sometimes. Fortunately, sellers enjoy automatic acceptance to operate in several categories once they create selling accounts.
Amazon Sellers Get Paid Only on a Biweekly Basis
If you sell products on AMZ, the payment is processed by direct transfer to your account every two weeks unless you belong to the number of favored users who still can avail of an opportunity to request credit card payments daily.
Furthermore, Amazon doesn't accept PayPal transfers from its buyers. It can be an issue if you invest the profits from your selling on other websites to buy more inventory for the business. Sure thing, there are some options to side-step the 14-day payment system. First, however, you should apply and get approval from AMZ.
Competition in the Market is Harsh
Many small business owners don't offer their unique goods. Usually, they just resell products bought from suppliers or wholesalers in bulk. In the same ways as any retail shop or other store does. However, when you can purchase the items in bulk, many other users can also do it. As a result, it creates excellent market competition for similar products.
It has caused many sellers to create unique goods by applying to specific companies that put a brand name of a seller on a particular item and make minor adaptations to the products, for example, small fabric, color, or formulation customizations. These are called white-label or private-label goods. They are intermediate between creating your items from scratch and reselling goods.
The Amazon marketplace has also conducted experiments with various instruments to help merchants outperform the competition. It includes adding the option to promptly reprice the goods, remove aged inventory, or optimize your product listings with search keywords.
With many sellers leveraging repricing tools to adapt their rates to be competitive automatically, once one merchant beats the competitor's prices, it notifies all the other sellers' repricing instruments. That's how the pricing spiral with a downward trend starts. In this case, shoppers who get products at a meager cost are the only winners.
It Takes Some Time to Develop a Positive Reputation
Have you heard eBay clients are not so good about leaving feedback? The thing is, Amazon shoppers are even worse. According to research, only one buyer out of 25-30 AMZ customers (compared to every third customer on eBay) shares reviews on Amazon. Thus, you must sell plenty of items to develop your client feedback. Fortunately, the review is not as crucial on Amazon as on eBay.
Anyway, there is a quick and straightforward way to improve these statistics. SageMailer helps users track, manage, boost their seller ratings, and get more customer reviews. The customer service instrument automatically sends polite requests to your clients, asking them to share feedback and product testimonials on your behalf. Such requests are based on templates approved by AMZ and are fully compliant with the platform's Terms of Service. It also allows you to respond to shoppers and address possible Amazon seller issues with orders in advance.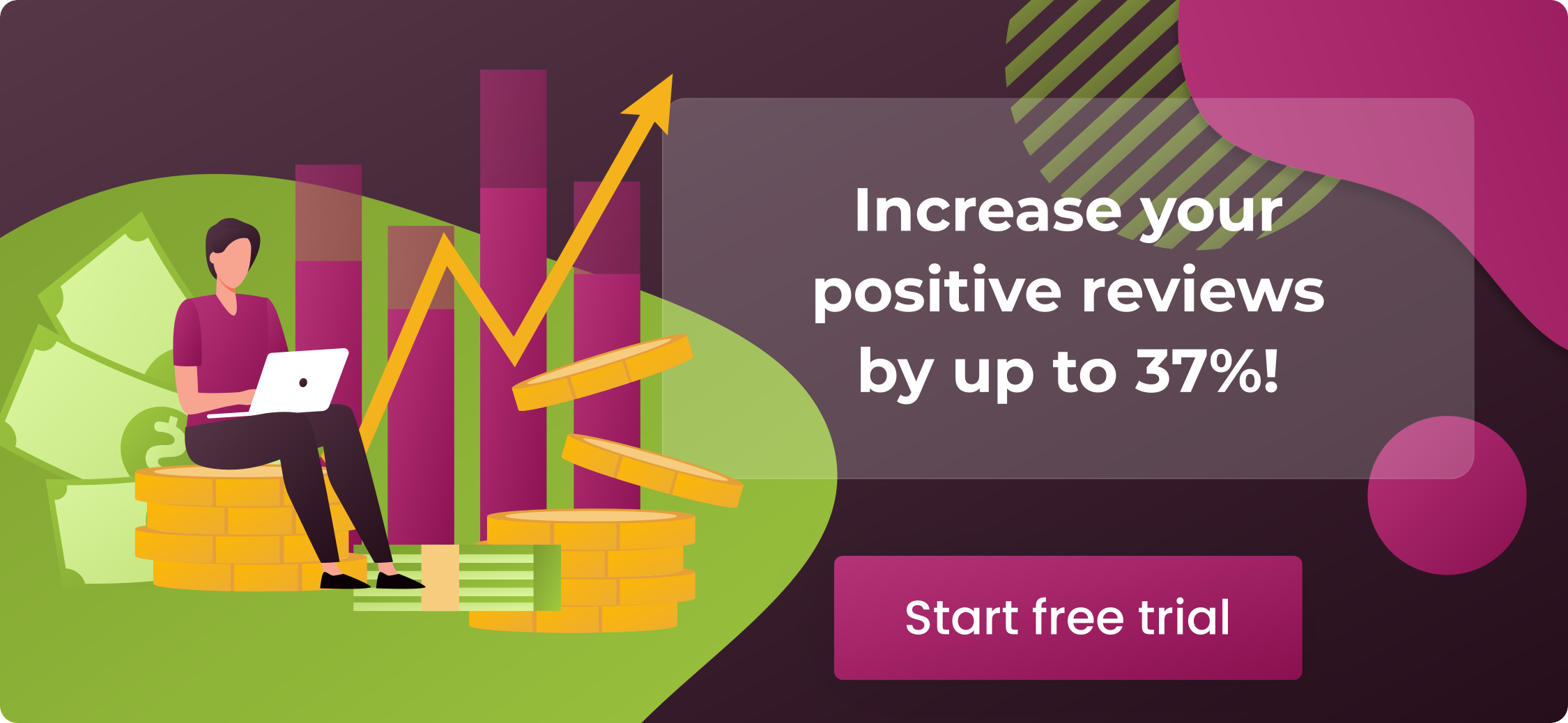 Your Goods Can Become Unsellable or Restricted at Any Moment
Amazon cooperates closely with many established brands and large manufacturers. However, this is the point where problems selling on Amazon may occur. 
Only the brand owner is entitled to sell the goods to Amazon. While it may seem completely negative, the platform has developed its brand registry or other protections to help brand owners sell more efficiently.
Thus, sellers won't have to compete with users who get their goods through unethical means or liquidators or try to counterfeit their products.
The Platform Is Expensive and Complicated
It is particularly true when you sell via the FBA system. However, the platform has a lot of written content and videos with in-depth guidelines on operating with FBA and similar Amazon programs. Besides, if you use Amazon FBA to run your business in Germany or any other European country, Amazon will help you get in touch with its account specialists. They will assist you in getting set up and addressing any Amazon seller problems you may face.
With the platform, fulfillment occurs when you deliver your products to one of the Amazon warehouses and are kept there until customers buy them. Then, as soon as the item is sold, the platform packs it and ships it to the client.
Studying all the aspects of the preparation system for delivering goods into the warehouses has complicated details. For example, something can go wrong with lost items, damaged items, or other warehouse problems.
In addition, AMZ doesn't always receive compensation for client returns or full payment for products damaged or lost in the warehouse.
In addition, Amazon's commission is about 30% of the whole product price. It does not include the $39.99 monthly fee and the constantly increasing fees on warehouse storage. Also, Amazon periodically provides an option to lower the expense the platform charges on each sale if you drop your item sales price. Such limited-time opportunities don't usually leave any room for profit. However, they can help you to get rid of slow-moving stocks. Despite certain pitfalls, many still prefer Amazon to its competitors. For starters, sellers are more familiar with the platform, so it does feel like home.
Increased Returns
If you use FBA to fulfill your orders, get ready to face higher return rates because clients can return their products directly to AMZ, not to you, even without your consent. In addition, with the platform's 30-day return window, buyers can decide to return the items, and AMZ will take care of the return shipping if handled via FBA.
Unfortunately, such a situation would result in additional expenses for merchants and higher rates of lost or damaged inventory that they can't resell anymore. Moreover, FBA merchants cannot change their return policies and must comply with AMZ since they should provide the same guarantees and experience to all clients.
No Option for Branding with FBA
Most users are familiar with the AMZ logo and associate it with a reliable digital shopping experience. If clients see Amazon-fulfilled items, they know that these products will be dispatched quickly and come in good condition. Nonetheless, many customers do not notice that AMZ FBA merchants don't have the option to add their branding on promotional materials or packaging. It can be a disadvantage for merchants trying to create a strong brand identity as clients might not be completely aware of which company sold the products they purchased.
Amazon Advertising is Pricey
On average, sellers can expect 35% of orders to come from Amazon PPC. However, they might spend up to $381/day on average just to publish relevant advertisements. That is a hefty spend, mainly since there's no guarantee that clients will see your ads, click on them, and buy your products. Such PPC campaigns are essential for new product pages since they won't rank without real reviews. Yes, how much money you need to spend on PPC is unforeseen.
Bottom Line: How to Avoid Amazon Selling Pitfalls?
Especially if you are a novice on the Amazon platform, feel free to use the following three tricks that will help make your selling process easier and much more profitable.
Sales tax payments: Once you open the

seller account

, you need to choose between the options of tax collection existing in your state. The Amazon platform tends to collect state duties for you at some small fee if you don't belong to one of the eight specific states where Amazon serves as a Marketplace facilitator. However, every Amazon seller can decide from which state they want Amazon to remit a tax. 
Profitability: It is not strange that many Amazon sellers are concerned with top-notch sales numbers instead of bottom-line profits. Although the platform has started to offer dedicated account executives for big merchants who can assist in optimizing business, there are still a few long-term advantages to being a prominent seller. 
For many users, it's much more beneficial to think of a bottom-line increase and consider all the costs upfront. Also, operate following the experience of the actual revenue level of your business on Amazon. Sellers who work to cut costs and increase their bottom-line revenues every year faster than their top-line sales usually fare better.
Optimization of product listings: Feel free to use all the sources of information provided in Amazon's Seller Central dashboard to boost the product listing quality of your items and win the

Buy Box

. You first need to try using Sponsored Product Ad campaign reports. If you check these statistics periodically, you will find some search keywords that lead to sales that you never thought were effective.
Don't forget to be attentive to some potential Amazon third-party seller problems working in the marketplace. eBay or similar e-commerce platforms are not developed for everyone. Neither is the Amazon platform. So, you need to determine which one suits your business model better.