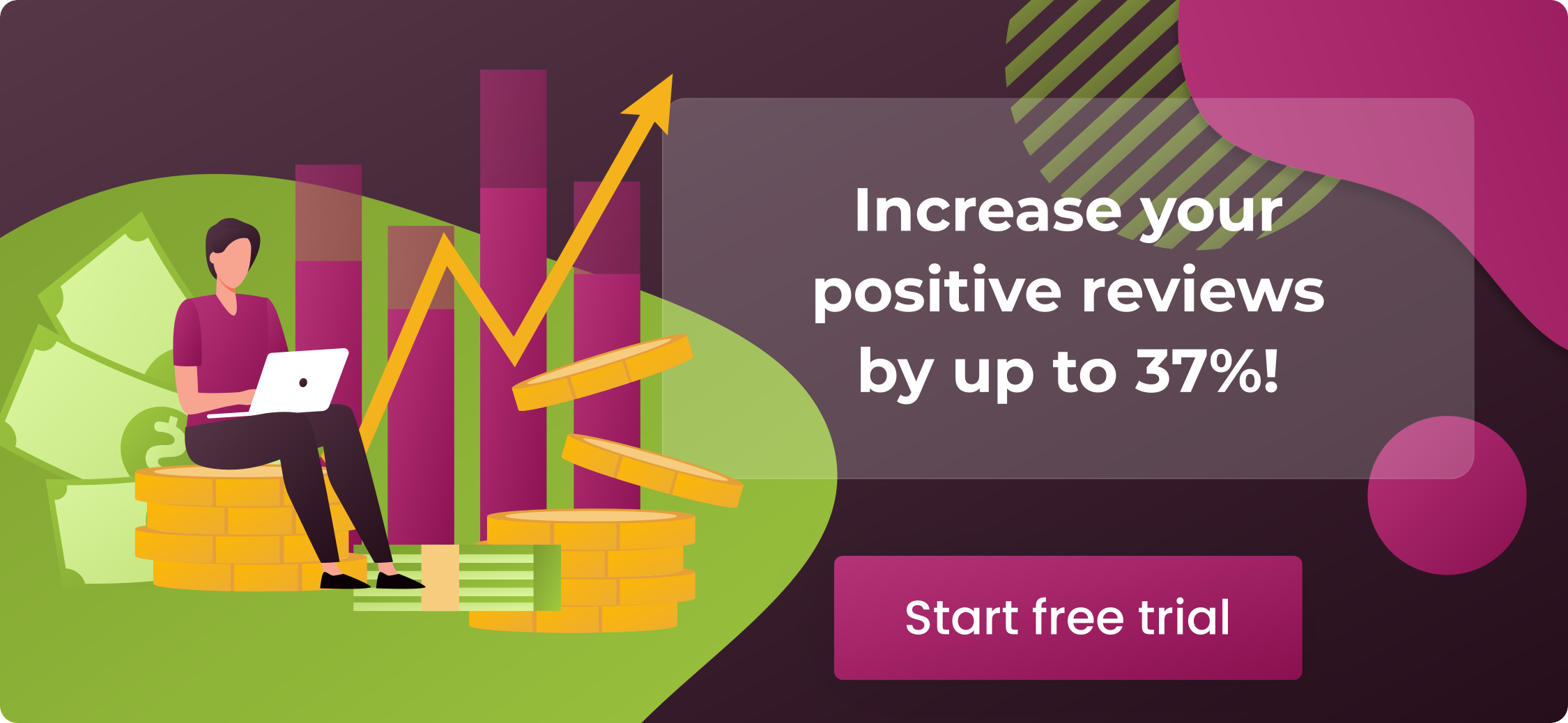 Selling goods online is an excellent way to begin an e-commerce business and earn money.
And when you sell it anywhere, it must be on Amazon. Luckily, the AMZ market is extensive, and it is growing more than ever as clients shift to purchasing online for virtually any product category.
90% of American

shoppers

have purchased on Amazon.com, and 65% shop at Amazon stores at least once a month.

122 million US clients are members of

Amazon Prime

.

In 2021, more than half of the platform's $386 billion revenue was generated by third-party merchants.
What is needed to sell on Amazon? You can launch your business on the platform as a merchant with its Fulfillment by Amazon (FBA) solution. With FBA, you just dispatch your merchandise to the marketplace's warehouses. AMZ then stores your inventory, and once you get an order, the platform delivers your order to the client via 2-day Prime shipping and handles all client support.
Is it that easy? Yes! If you source the correct item and commit effort and time to manage your business, you can make hundreds or even thousands of bucks annually by selling on AMZ — even as a newbie FBA seller.
So, how does it work? And what are the requirements to sell on Amazon? 
Amazon Seller Information Checklist (Before You Start Selling)
To get through the entire registration process for novice sellers, you will need to have all of your data and documentation readily available, including:
Business information
You will need to add all your business details, such as your legal company name, your office address, and any relevant contact info.
Email address
Your email address should be registered for any separate business account. This email address should be set up already, as you will instantly get important emails from AMZ.
Credit card details 
You must add an internationally chargeable card with a correct billing address to your application file. The marketplace will cancel your registration if your credit card number is invalid.
Phone number
A valid dedicated phone number where you can be contacted during the registration process and for future clients must be included.
Tax ID
You should submit all applicable tax identity information, including your company's Federal Tax ID number or Social Security number.
To submit your tax identity information, the enrollment process will take a short detour to a "1099-K Tax Document Interview."
State tax ID
It is required for states in which you have a tax nexus. Company offices, warehouses/3PLs, and call centers typically impact this physical presence.
It's highly encouraged that potential merchants speak with a tax accountant or attorney specializing in digital seller tax nexus matters or one of the tax remittance firms that can give you the most current AMZ tax nexus info.
What Is Required to Sell on Amazon for Beginners? 
The foremost decision you will have to make while launching your AMZ seller profile is whether to work with FBA or FBM. To give you a helping hand with the question of how to run a business on Amazon, let's delve into the perks and drawbacks of both models.
What does Amazon FBA mean, and how does it function? The FBA in AMZ stands for Fulfillment by Amazon. It is precisely what it seems like: a solution that enables sellers to let the marketplace bear the fulfillment of the goods they sell. When you register an FBA login and participate in the program, you can ship orders in bulk to the platform's fulfillment warehouses. If you sell an item on the platform, it's then packed and dispatched by AMZ staff from one of its fulfillment centers that you sent it to, bearing the duty of goods fulfillment off your plate. Working with the FBA business program and lowering the workload you're personally liable for might seem so far like a straightforward choice. Still, there're some disadvantages to the FBA model that you must consider.
The greatest of such flaws has to do with AMZ FBA commissions. Unfortunately, the perks related to Amazon FBA do not come without a cost, and sellers will incur different fees if they enroll in this selling method. First, the platform charges commissions to store goods in its fulfillment centers, depending on how much space your items take up and the duration of storage. The second aspect is crucial since Amazon FBA costs grow substantially if your goods sit longer in storage. Therefore, if you wish to avoid the bulk of such substantial fees, you must create a strategy for how many items you send to the marketplace and when. However, it is usually easier said than done.
If you want to avoid the commissions associated with AMZ FBA overall, selling FBM or MFN is your only alternative. FBM stands for Fulfillment by Merchant (sometimes called Merchant Fulfillment Network (MFN). Thus, selling FBM/MFN means that sellers are solely accountable for storing and fulfilling the items they sell in the marketplace. 
Finally, whether working as an FBA or FBM/MFN seller is best varies on your business needs and distinctive business model. For instance, suppose you would like to avoid the nuisances with goods fulfillment and take many responsibilities off your plate. In this case, FBA is a perfect model to consider. Nonetheless, you need to remember there're fees you will be charged for benefiting from this program, and knowing how to reduce these costs as much as possible is vital if you wish to succeed on the platform.
Amazon Store Requirements: Seller Fees
We have already mentioned the commissions associated with selling via Amazon FBA, but more goes into replying to the question of how much it costs to work on Amazon. In addition to AMZ FBA fees, there're also individual selling commissions that one must consider.
If you first register your Amazon seller account, you can choose between two main seller plans: the individual selling subscriptions and the professional seller one. The professional selling plan is $39.99 per month to join, whereas the individual one is free. Nonetheless, you might be charged $0.99 per unit you sell in the marketplace with the individual option. Thus, you need to pick between the two methods. It is relatively easy to do from a financial point of view. If you wish to sell more than 40 units monthly, you will save more money with the professional solution than with the individual one.
It is also necessary to mention that AMZ charges a per-item referral fee that differs based on the goods you sell. It stays the same regardless of the selling plan you're enrolled in. Of course, as we have already covered, there're FBA fees to consider if you decide to take advantage of the FBA program. These commissions might be the biggest seller fees 2020 will bring to you. Thankfully, some great AMZ seller fee estimation tools are available that make understanding and decreasing your Amazon costs much easier.
Seller Central: Requirements for Amazon Seller Account
We have covered the basics of what you can expect when creating an AMZ seller profile and how to deal with the various selling fees you may incur. It is now time to study Seller Central: the main portal to your business on the marketplace and an ultimate resource for anything you may need.
Seller Central is an account that helps you perform a broad range of critical tasks, from metrics tools to insights regarding the performance of the goods you move. You may also list your products, monitor your inventory, contact Amazon seller support, and get assistance with issues such as profile suspensions and beyond. 
As soon as you have an AMZ seller account login, you may access your Seller Central anytime via your PC or mobile device. From this place, you can carry out operations such as creating your product listings, replying to customer questions, monitoring your existing orders, making help tickets to be addressed by AMZ seller support, checking and downloading a broad range of reports and metrics, and more. With all that the Seller Central account helps you to do, it might take a bit to master its diverse functions. However, you will quickly figure out AMZ Seller Central and its tools with a pinch of practice.
How to Begin Selling on AMZ: Benefit from Additional Software
Surviving in an AMZ marketplace that boasts as many as almost two million third-party merchants worldwide is not easy. The growing competition and a concentration on affordability over the product on Amazon specifics mean that coming out on top may seem like an intricate balancing act that you will struggle to manage alone.
Fortunately, different seller software provides a much-needed solution. Yet, looking down at the numerous tools without any clue what each can do might get more confusing than managing your Amazon business alone. 
At SageMailer, we understand how to begin selling on AMZ and what it entails to become successful in the current AMZ landscape.
That's why we strive to save our customers money and time while increasing their sales on AMZ and other platforms.
If you need help with generating reviews, communicating with Amazon customers, and boosting your sales, the professional team at SageMailer can assist. We pride our ability to create long-lasting cooperations that serve your specific budget, business needs, and existing team resources.
Amazon Seller Account Requirements: Final Thoughts
We know how hard it can be to run a business on Amazon. There're a lot of voices telling you what you have to do to become successful. However, knowing the best steps for your brand is challenging when it comes down to the wire. Thus, if you consider everything in this blog post and apply it, we can assure you that you may learn to sell on Amazon.
We hope this guide on rules for selling on Amazon was helpful, and we wish you the best of luck! However, suppose you search for help with getting more customer reviews, improving your seller rating, and delivering customer service. In that case, SageMailer's highly-rated Amazon seller software can set you up for success. Feel free to register for a free 30-day trial to check it out now!
Ask questions and keep this conversation on how to start selling on Amazon in the comment section below.