Running out of inventory on Amazon FBA is a tricky issue for every Amazon seller. Why? The answer is simple – being out of stock on Amazon means losing sales. Let's consider an example. At peak season, customers order a particular product. While in stock, sellers can satisfy customers' needs. However, what if the product is temporarily out of stock on Amazon?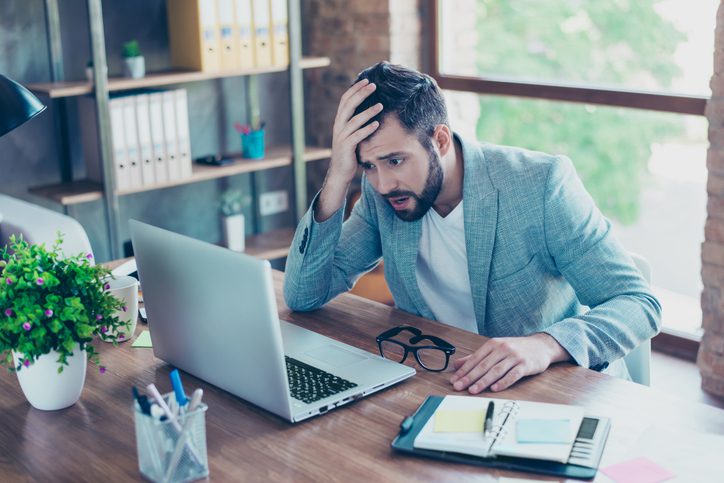 If you were a shopper, you would be scouring other brands searching for the desired purchase, wouldn't you? A seller who has nothing to offer faces sales to slow down. The more buyers notice the absence of a product in your catalog, the more your competitors who do not have out-of-stock products on Amazon will benefit.
So, how to keep your Amazon warehouses in good shape? How to find out-of-stock items on Amazon? How to be confident in daily sales even during a peak season? The secret to creating a healthy Amazon business environment is simple. You just need a tool to get rid of the customer question, "How long are things temporarily out of stock on Amazon?"
So let's get acquainted with the steps described below!
First Things First – Evaluate Your Sales for Staying in Stock
Nobody disputes that inventory levels matter. However, it is not where we will start. So, how to ensure a sufficient quantity of goods? That is where special knowledge you can easily acquire comes to the rescue. It refers to the tracking of orders in the sales channels, namely, their popularity among consumers.
As a result, the Amazon seller makes decisions about ordering a product in high demand. Moreover, it is easy to determine which products are not of interest in this way.
Physical site sellers should note that they have distribution centers (online sales) and warehouses (offline sales). Therefore, you must distinguish between online and offline sales for well-thought-out product distribution.
If you don't track sales information very often, it's time to fix this bad habit. Of course, it is unwise to do this only during increasing sales or peak seasons for a stable Amazon business. After all, studying sales data makes Amazon's temporarily out-of-stock problem unlikely to happen and makes you, as a merchant, thoughtful. 
As you can see, increasing the efficiency of your business and avoiding running out of stock is not so difficult.
Calculate Metrics and Plan Your Daily Sales 
Analyzing historical data is the key to high-quality planning of sales and, accordingly, stocks. Here is the calculation formula:
Reorder Rate = Average Daily Sales x Lead Time
You can calculate the average daily sales by dividing monthly sales by 30 (the number of days in a month). Then, you multiply the result of this calculation by the time it takes your supplier to deliver the product to you.
The calculation of buffer stock is equally important to you, as it guarantees your ability to satisfy the buyer in peak or spike conditions.
Buffer stock = (Max Sales Per Day x Max Lead Time for Product) – (Average Sales (Per Day) x Average Lead Time Per Order)
This formula helps you gain confidence in sales stability when you have a lot of orders. So, even if the supplier needs more time to deliver the product, you will not let the buyer down because you have calculated everything in advance.
Use Inventory Management Tools to Avoid Losing Sales
As we know, due to the popularity of Amazon, there is a lot of business software for working. They are there for an advertising campaign, getting feedback, calculations, and inventory management.
What do they do for the salesperson?
If the tool is of high quality, then:
your business is going smoothly;
you know precisely the forecasts, even for peak seasons;
delivery of goods does not bring difficulties;
last and foremost, you increase your profits.
Typically, these programs offer the following features:
managing your product suppliers;
reordering forecasting;
printing of FBA stickers and labels;
bundling of goods.
It means that for you, as an Amazon seller, such programs help you to perform some complex stock tasks.
Make Your Relationships with Amazon Business Suppliers and 3PL Companies Strong
Many things precede customer satisfaction. It's not just about the timely delivery of goods and their quality. 
Namely, as an Amazon seller, you must establish a strong relationship with the fulfillment center and suppliers. Why is it important? For example, a supplier will be as responsible as possible in cooperation with you, deliver products on time and help in the event of a surge in sales. Moreover, that might advise you on how to find out-of-stock items on Amazon.
That also applies to third-party logistics. Good professional relationships with these companies guarantee efficient sales, as order fulfillment keeps pace with orders without delays. 
Protect Yourself from Running out of Inventory on Amazon FBA
After all, the lack of goods in stock leads to what? Everyone knows that the result is a decrease in cash flow. Consequently, it passes into the hands of competitors with a warehouse full of stuff. What else can you do to prevent setbacks?
Ask:
What lead time does the supplier need?
Thus, you can calculate the time of receipt of the goods according to the ordered quantity.
What are the supplier's working hours?
You should be aware of possible holidays, employee vacations (which also lead to a slowdown), and blackout periods.
How many products can you order in a certain period?
This information helps you understand if you need additional supplies from other manufacturers.
Do you feel like you're close to Amazon running out of stock? Replenish your supplies first. It is a way of avoiding sales loss, preserving the chances of winning a Buy Box, and temporary retention of business sustainability.
Out-of-stock Products on Amazon: Final Thoughts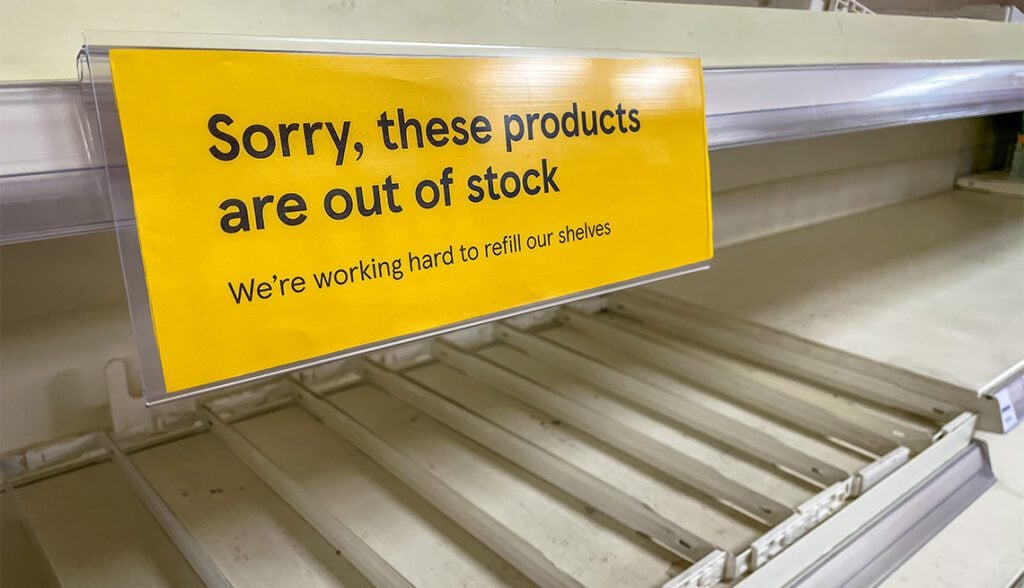 In short, the best way to stay afloat is to track sales, demand, and customer satisfaction. The basis for this is a sufficient number of goods in stock on Amazon, allowing you to offer your consumer a choice. As you can see, everything is pretty simple. Set aside enough time to compute and notice changes in the market in time. As new trends and demand emerge, you already know what to do next and what product to order.
By the way, do you know how to find out customer preferences and monitor customer satisfaction? Check out our special SageMailer software! Here's some brief info. 
SageMailer allows you to track customer satisfaction, keep in touch with them, and solicit feedback without even logging in to your Seller Central. Moreover, it is also a platform for communication with customers. Thus, you can regard it as your perfect tool to become a trusted seller by keeping in touch and asking about clients' wishes. 
The good news is the tool is fully compliant with Amazon's Terms of Service, so you don't have to worry about all the platform's regulations. 
Sounds interesting? Register for a free 30-day trial now!