Amazon takes equal care of buyers and sellers. The first ones have the opportunity to choose from the broadest range possible, research the feedback of previous buyers, and shop at the best prices. Sellers, in turn, are welcome to set up their store within the platform without creating a branded website, instantly access solvent audiences, and use different promotion and marketing strategies already pre-developed by Amazon.
Amazon Virtual Bundles program is one of them. Let's find out the essence of the product bundle widget and how to sell products with the most benefit for your business. 
What Is Amazon Bundling?
Amazon product bundling is a way of combining several products into one offer. Bundling is a well-known marketing approach since it allows for selling more products within the same purchase or order. A product bundle on AMZ also means combining several products from your range. As a rule, these products are logical to add to each other. For example, if a user chooses a laptop, it would be logical to assume that they may also need a bag or protective case. 
How Does Amazon Virtual Product Bundling Program Work?
Despite the seeming simplicity of a product bundle on Amazon, this program has its specifics on Amazon. Below are the main points to keep in mind.
A virtual product bundling tool on the platform is still in the stage of beta launch. That's, Amazon tests the actual results it can drive. Despite the clear benefits of selling bundled products, the marketplace will never deprive itself of the opportunity to gain profits, so you should carefully calculate your profit margin before creating a bundle.

This program is available for brand owners registered in the Brand Registry. As always, most of the beneficial opportunities are available for more "privileged" sellers. 

It makes the most sense for FBA sellers. Amazon FBA means transferring the responsibility for packaging and shipping your orders to Amazon. So, Amazon will combine several individual items from your inventory into a single shipment for those Amazon sellers who would like to use an

Amazon FBA Bundles

program. 

When you create a bundle from multiple products, each still has its ASIN and is available for purchase as an individual product. Automatically, AMZ generates a bundle ASIN, but each product still has its component ASIN. That's why this program is called Virtual Bundling – a bundle listing is entirely virtual, and you can manage it in any way you like, creating it from two to five individual items. 
Why Did AMZ Introduce Its Virtual Product Bundle Solution?
Fulfillment and inventory are important components of AMZ's business. So this digital giant is investing in bolstering its inventory operations by delivering features like merchandise bundles to get a competitive edge over Walmart and other offline retailers. 
The Product Bundles solution is a much-needed tool for FBA merchants. The marketplace will automatically update the quantities based on the availability of the lowest-stock product in the bundle. Besides, AMZ assigns a unique SKU for its bundle, and sellers can create or edit the product title, bullet points, images, and price accordingly. 
The Product Bundles Pilot solution is still in beta, meaning the marketplace may refine it further. Furthermore, it's an invite-only at this point in time. So it is a good idea to think of using the program to check how it affects your marketing strategies and sales.
What Are the Benefits of Joining Virtual Bundles on Amazon?
There are three core benefits Amazon brands can get by joining the Virtual Bundling program. 
Promote your product range. AMZ shoppers usually have clear ideas of what they would like to buy. Indeed, they pay attention to the recommendations and Frequently Bought together section. Still, in most cases, these offers come from competing brands. Selling a bundle only with your products lets users discover more items from your range, buy them in a bundle and get back for the repeated purchase if, for example, you sell products that can be consumed quickly. 

Sell more. Amazon bundles are also a strong marketing incentive. Shoppers on the platform love the opportunities to save and buy more for paying less. Buying several products in a bundle meets this goal perfectly, especially when the bundle price is lower than the cost of buying multiple products independently. 

Save on AMZ FBA fees. A bundle listing is also an opportunity to save on FBA fees since the bundle will be packaged and shipped as an individual order. In this case, don't mix this opportunity with the tactic of selling in a bunch. Bunches means selling several items with one ASIN; in this case, you indeed pay fewer fees. Virtual bundles mean combining several products with different ASINs. 
How to Set Up a Product Bundle Via Seller Central?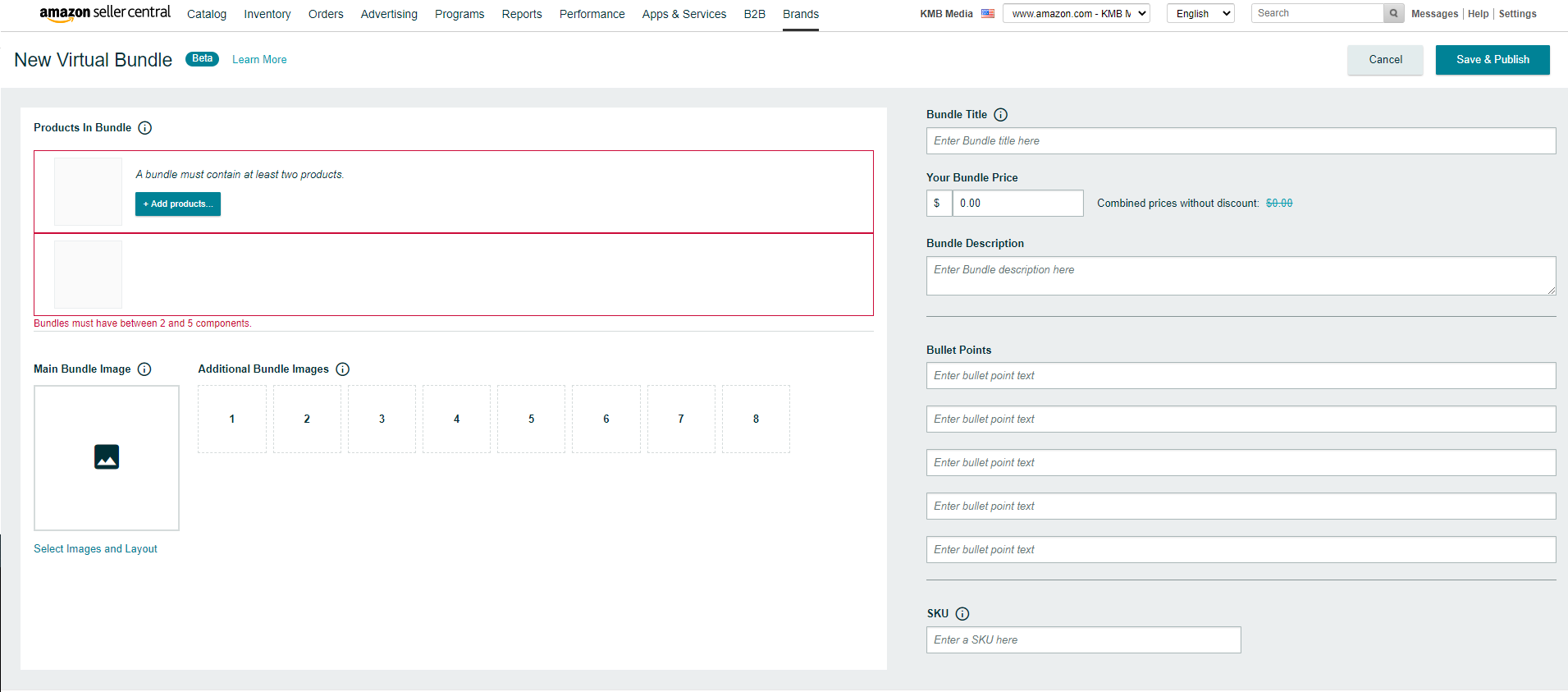 Creating product bundles via Seller Central isn't much different from making the usual listing. To do it, go to the Product Bundles page, choose the products you want to combine and fill in the description section. 
The process of writing a product description is also the same. Still, you may point to the bundle's benefits using bullet points here. Experienced sellers also recommend creating a product bundle image that displays all the products to make an instant first impression. 
How to Create Virtual Bundles with a Strategy in Mind?
How to use the Amazon Virtual Bundles program most effectively and create winning offers? Below is a step-by-step strategy. 
Analyze your bestsellers. Bundling the products your shoppers already love is a winning tactic. This way, you will create an even stronger incentive to buy, so analyze your bestsellers and suggest the most logical combinations. 
Improve their rating with users' reviews. The essence of virtual bundling is that each item is still buyable on its own. That's why improving your products' ratings makes sense and bundling those with the best users' reviews. To do it more efficiently, consider dedicated software for AMZ feedback management. For instance,

SageMailer

can become an effective tool for asking your users to share their feedback, respond to their reviews, quickly resolve issues and improve the rating of your products step by step. 

Combine intelligently. A winning bundle should consist of combinable and logical products. To create such a one, try to forecast the needs of your users. Analyze the shopping history, look at the competing bundles, and pay attention to the platform's recommendation engine and Frequently Bought Together section. Both algorithms are entirely data-driven and take real user behavior patterns into account. Analyzing them will help you suggest the combinations of the products that are more likely to be bought in a bundle.
Set the right price. The marketplace doesn't prohibit selling a bundle for a higher price than the cost of buying the bundled items independently. However, it still protects its shoppers and stands for the best price possible, so if your bundle price is higher than the total price for multiple products, you lose the opportunity to win a Buy Box. So, price it intelligently and carefully calculate your profit margin. 
Add a discount. A bundle promoted at a discount has the biggest changes to be bought. So, run a discount campaign for your product bundles. The clear opportunity to get more for less is the strongest incentive for shoppers.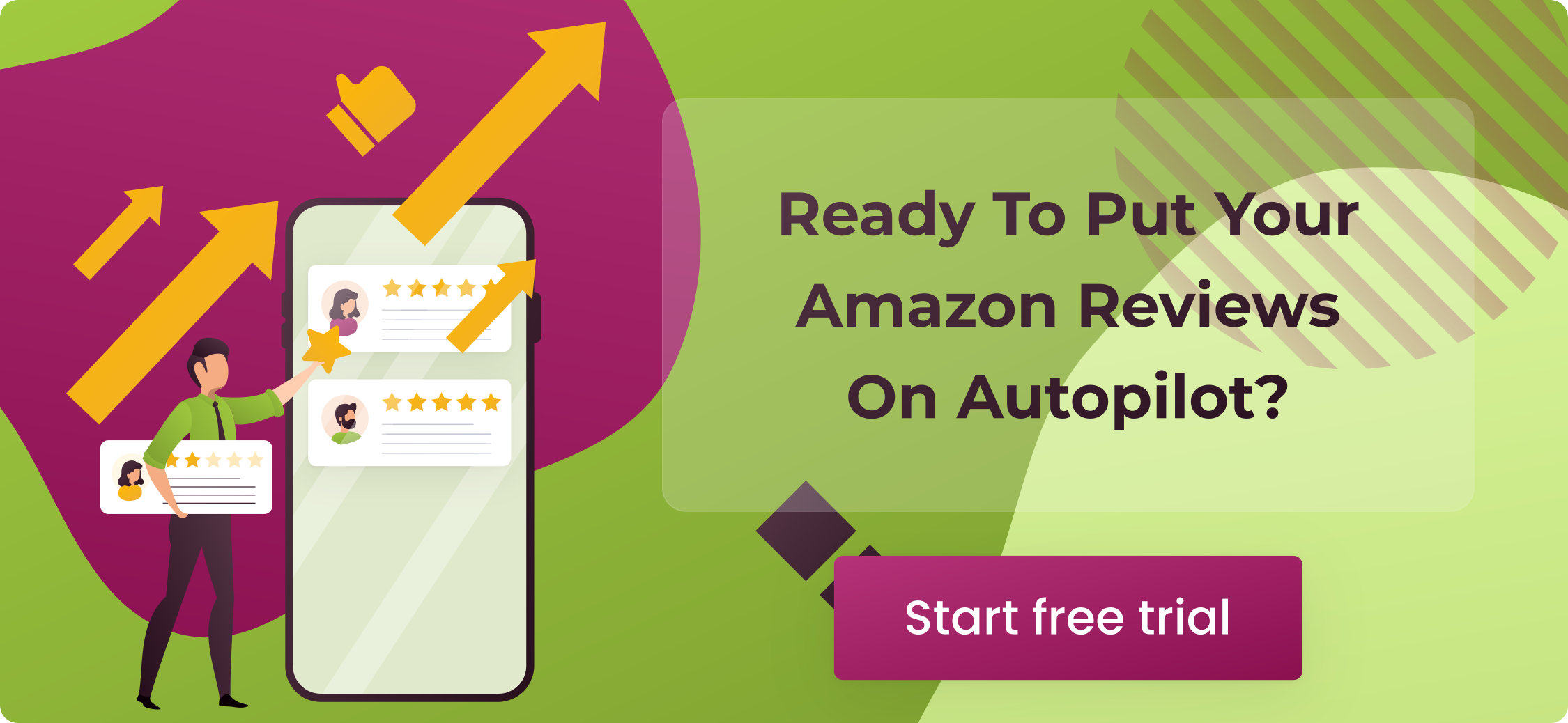 Creating Amazon Bundles: Rules and Guidelines
AMZ has a clear policy for product bundles to help clients locate products easily and avoid duplicate listings. 
You can find the complete list of Amazon's basic policies for product bundles (including warranties, return rules, bundle tile restrictions, and further details) in your Seller Central. However, check out a couple of key specifics to learn when starting:  
Sellers cannot list bundled items where the primary item in the bundle is from the Books category or is a Video Game, Music, DVD (BMVD), or Video product.

Sellers can include Video Games and BMVD goods as secondary items in a bundle if they're complementary and related to the primary item in the bundle. For instance, merchants can list a bundle comprised of a yoga mat (the main product), a yoga book, and a yoga DVD.

Bundle prices must observe the AMZ marketplace fair pricing policy to provide client trust. 

The referral fees for the main product category (the same category used to list the item) apply to the whole bundle.

All items in product bundles must adhere to Amazon's Code of Conduct and Selling Policies. More precisely, all goods within bundles must comply with the guidelines for each category.

Bundle features, descriptions, and images must also comply with AMZ listing policies.
Amazon Virtual Product Bundles is an excellent opportunity for brand owners with a diverse range of compatible products. It can be a winning tactic to boost your sales, but before getting started with it, make sure you bundle logical products and those your users are likely to pay attention to. For this purpose, collect product reviews for each item using SageMailer – an instant tool for buyer-seller communication and feedback management.
Try SageMailer right now for free. To use your 30-day trial, you don't need to connect your AMZ account.