Creating an Amazon storefront is a winning opportunity for Amazon brands who want to combine the marketing opportunities Amazon provides with those you can use for your own website promotion. In response to such a need, Amazon has created another advertising product – Amazon Stores or storefronts, which every brand owner present on Amazon can make for free. Let's find out how to do it and what advantages this solution can promise to your business in 2023. 
What Are Amazon Storefronts?
As the name suggests, an Amazon storefront is a branded website you can develop right from your Seller Central account. You can create a web page and your Amazon store to promote your products with its help. To explain it simply, the marketplace provides a solution to build your branded website without leaving the platform. It is an excellent option for sellers who don't want to invest much in custom eCommerce website development but still want a more substantial online presence. 
How to make a store? With AMZ, it is easy. Suppose you have ever used website builders like Wix or Tilda. In that case, you will be glad to find out that the AMZ store builder uses the familiar drag-and-drop functionality, requires no coding skills, and still allows you to create such an Amazon storefront design that will perfectly showcase your brand identity. 
What Sellers Are Eligible for Creating a Storefront?
How to get an Amazon storefront? First, to get an Amazon storefront, you have to be registered in Amazon's Brand Registry. To date, developing a storefront is an exclusive opportunity for brand owners. To get it for your business, you first have to enroll in Amazon Brand Registry and register your trademark. Also, most sellers who use this opportunity use Professional sellers accounts. 
What Are the Benefits of an Amazon Seller Storefront
Should brands on Amazon create custom landing pages using stores to sell products with their help? Of course, you shouldn't miss this opportunity either, and here is why. 
You can create it easily

. Creating a branded storefront does not require technical knowledge or design skills. You can set it up using drag and drop functionality. What's more, Amazon storefront cost is $0, so you are welcome to give it a try. 

You can develop your custom design

. If you want, you can customize your design, add your brand logo and a product grid, and tell your brand story. 

You can still proceed with selling on Amazon

. Creating an Amazon storefront and selling through Amazon aren't interchangeable opportunities. You can have a storefront and still proceed with selling your products on Amazon in the way you did it before. What's more, you can use your landing page in your sponsored brands ads. 

You can unlock even more marketing opportunities for your sales growth

. Developing your eCommerce landing page powered by Amazon means you can combine Amazon-specific marketing strategies with digital marketing tactics that work well in the retail industry. For example, you can use influencer marketing and redirect users to your webpage, promote it with SEO-optimized content, launch PPC from Google search, promote it from Facebook and drive traffic from any other traffic sources you want. 
How to Create an Amazon Storefront?
Here is how to set up an Amazon storefront in three easy steps.
1. Develop your brand identity. The main benefit Amazon storefront comes with is the features for top-notch customization. Amazon sellers and brands are faceless when competing in the marketplace. Still, they get unique promotional opportunities when showcasing their brand on a custom landing page. So, do your best to develop your brand identity – create a memorable logo, tell your brand's story, create high-quality images and videos of your products and use all this content on your landing page. 
2. Open an Amazon storefront right from your Seller Central account. Setting up a storefront is easy. Click on "Stores," then "Manage Stores," and follow the instructions for creating a new storefront. Feel creative with the most engaging task – designing your landing page. At this stage, use the content you have prepared before to make your store stand out. 
3. Move on to promoting your store. Congratulations, at this stage, you are almost done. After Amazon has reviewed and approved your store, you are welcome to advertise it.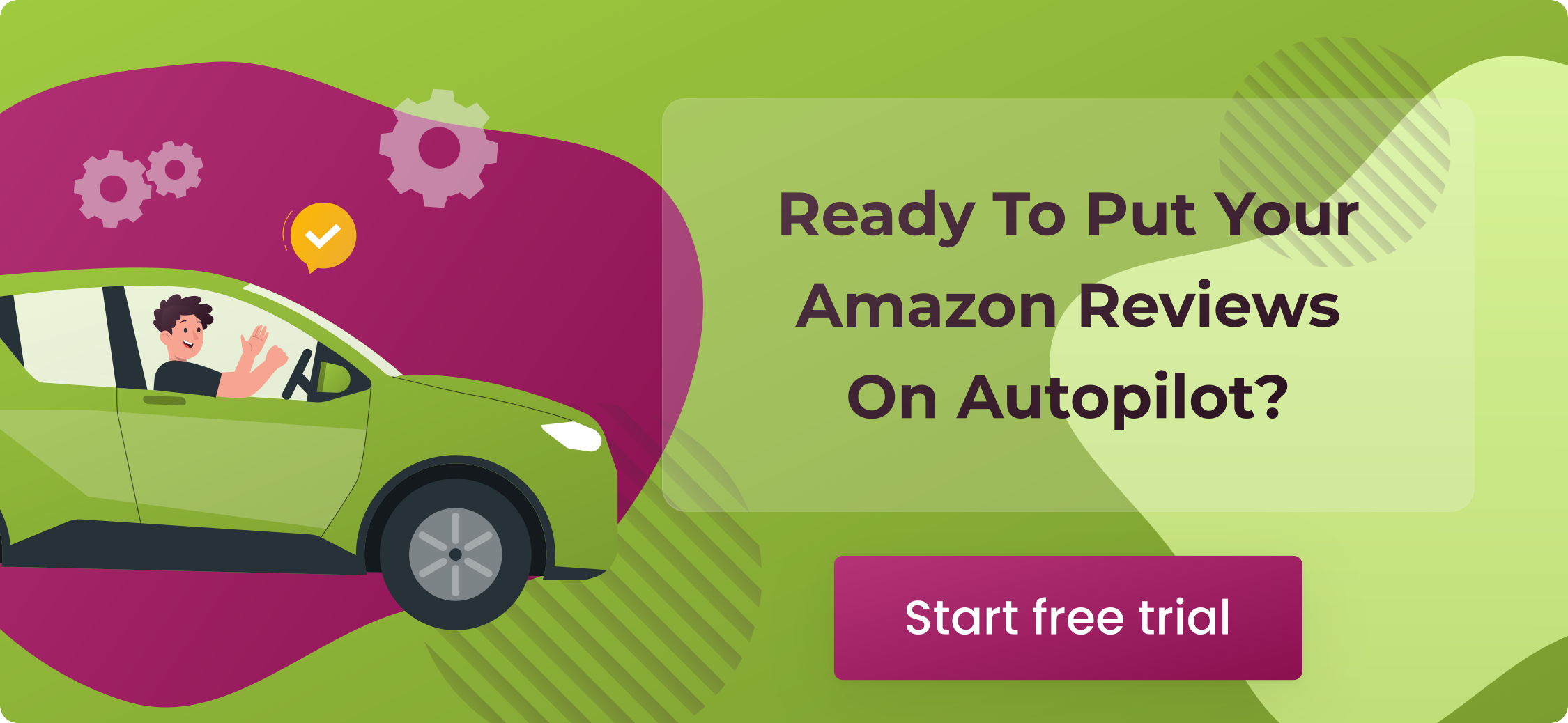 How to Promote Your Storefront?
You can promote your storefront as an independent website or as a part of Amazon. 
As for the first option, feel free to use all the digital marketing tactics you find compelling. For example, you can partner with influencers, create product videos, write SEO-optimized content, launch PPC ads, and much more. Plus, promote your storefront as a part of your Amazon marketing. Here is how.
Use your landing page in your Sponsored Ads.

Running a Sponsored Ads campaign is an excellent opportunity to attract prospective buyers to your store, engage them and start building relations in the long run. 

Proceed with improving your product ratings.<span style="font-weight: 400;"> The better your rating, the better you are visible in Amazon organic search and PPC. The better you are visible in search results, the more chances your buyers will land on your storefront and find out more about your brand. The best way to improve your product rating is to gather users' feedback.
To make this task easier, consider using a dedicated Amazon feedback management tool, like SageMailer. With it, you can get instant notifications when you receive a new review and communicate with your buyers, asking them for feedback to improve your product rating and further sales. 
How to Build AMZ Storefronts to Boost Your Conversion Rate?
Now you're ready to face the task of optimizing your store to grow sales and practically make clients return to you repeatedly.
Promote your store on AMZ
Apart from the option of leading your clients from the product listing to your AMZ store, there's also a tool to make it a landing page for PPC promo campaigns. The reasons to pick your AMZ store as the landing page is a bunch of perks provided above. It's vital to show advertising with your goods in front of potential clients instead of waiting until they find your items themselves. 
Make your AMZ store particularly appealing
Sometimes, it's difficult to objectively evaluate how interesting, attractive or compelling your creative assets are. Especially when modern trends are changing almost weekly, there's no way to catch up with them all the time. 
Mainly, ensure your images and videos are of the highest quality. In fact, nothing else demonstrates the company's level and goods' quality more than the quality of your Store's visual parts. 
Answer clients' queries
Sooner or later, clients will start asking some questions. The odds are high that if one buyer is interested in response to this question, others might be interested too. Besides, think about your personal online shopping experience. You are more likely to buy an item if you find a reply to your question in the AMZ question and answer menu than if you cannot find it there, right? 
When clients do not get answers to their questions, the apparent scenario is that they will get the answer from other sellers and buy their goods.
The issue with Store navigation is pretty similar to that with clients' questions. Not all shoppers wish to search for the item for a long time. On the other hand, some wish to find what they require as fast as possible, so create an AMZ store that will be comfy to use.
Conclusion: Creating an Amazon Storefront
Running an Amazon storefront is a promising idea for 2023. It is a unique opportunity to use both in-build Amazon marketing features and promote a branded landing page using creative digital marketing tactics. When dealing with both tasks, keep in mind that the quality of your products and the customer experience you deliver still matter for your prospective buyers, so strengthen your online reputation with the help of reviews. 
SageMailer is here to help you with it – sign up for a free 30-day trial right now to find out how it works!