Being a globally leading online retail platform, Amazon provides many useful features to help the sellers promote their offerings and the customers to make fully informed choices. The Amazon review system is one of the tools intended to be helpful for both categories of users. Still, it has a lot of specifics and even pitfalls you should take into account as well. So let's find out the essence of Amazon's helpful votes and the ways to use them for your business benefit. 
"Was This Review Helpful"

– Catching the Essence of the Amazon Votes
So, what's the essence of the "was this helpful" feature of Amazon reviews? With its help, prospective leads may share their opinion on the usefulness and value of the reviews left by the previous Amazon buyers. According to the current Amazon policy, helpful reviews are great for navigating the potential buyers through the product features and the ways to use them. 
The algorithms Amazon uses to rank the reviews according to their "helpfulness" are still a little unclear. As a rule, it shows helpful reviews first, but sometimes you can notice that the old reviews are at the top. 
That is, Amazon upvotes on product reviews may be both beneficial and misleading, especially if your terms of service or product specifications have already changed for the better. And this is not the only challenge you may face. 
How to Get Helpful Votes on Amazon
Before finding it out, let's keep in mind that this seemingly positive feature of customer reviews may be tricky when misused.
For example, the prospective leads may vote for the negative review, especially if it is teeming with the details. And here is one more trick. Some products aren't so intuitive to use, and some buyers may consider their mistakes with product usage the fault of the seller. So, in most cases, they will leave negative reviews that other users who don't fully understand the product essence may find helpful.
Upvoting for negative reviews of the competitors is also a well-known black-hat practice. However, in this case, you may see a sudden increase in upvotes generated by bot traffic.
Let's look for effective solutions for Amazon on how to get helpful votes that will be beneficial for your product ratings.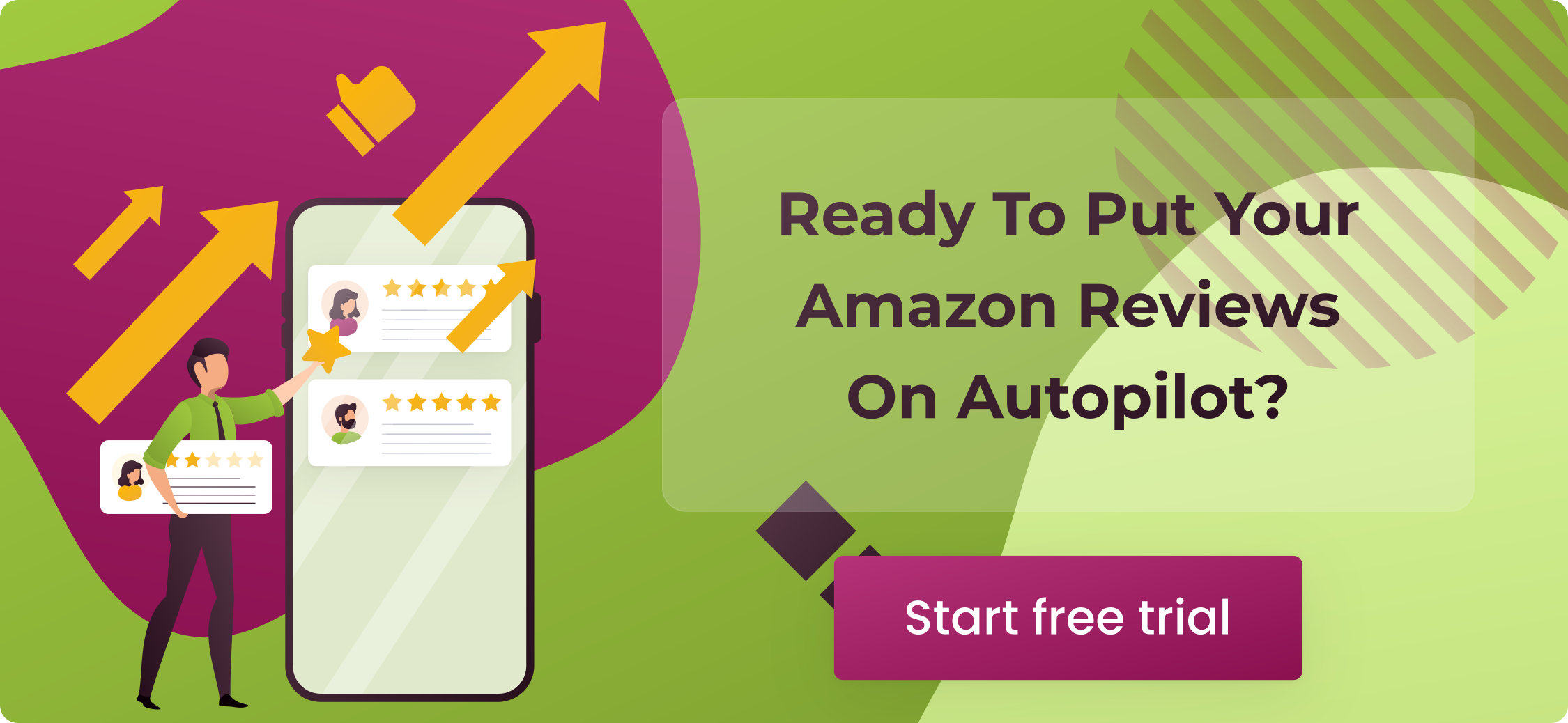 Get Helpful Votes on Amazon

– Effective Tips
Below are some simple ways to boost upvotes honestly. 
Supply excellent goods and deliver top-notch customer service.

Sincerely

positive reviews

are the results of a good impression of your product and an outstanding customer experience. Make sure to work on the

quality of service

and the product you deliver. In this case, your

Amazon customers

are likely to be grateful. It can be a long and difficult path, but it brings positive results in the long run. 

Motivate your buyers to share their feedback.

The review your buyers share can be helpful not only for your prospective leads when making a decision but for you as a business owner as well. Take their impressions, complaints, and expectations into account when working on improving your products and services. 

Track negative reviews and respond to them promptly.

Tracking negative reviews is important to prevent your potential customers and your competitors from upvoting for them. What's more, you should also instantly respond and do your best to solve the customer's problem. In this way, you can show your care and build more loyalty by accepting your mistakes and taking measures to fix them. 

Work on removing fake reviews.  Amazon review monitoring and removing fake reviews are also important tasks if you want to get as many helpful votes as possible.
Don't buy Amazon votes.

There are a lot of

services that claim

you can get upvotes to boost instantly. They also state that r

eview votes are cheap

, and perhaps, this is really so. Still, be

careful with services

offering black-hat practices since Amazon is very likely to find it out and ban your seller's account. 

Strive for organic upvotes growth

. Getting helpful votes organically is the best and the most effective practice. Follow the tips above and your potential customers will be very likely to vote on their own. 
Consider a Dedicated App to Streamline Your Amazon Reviews Management
As you can see, managing your reviews carefully and motivating the buyers to share them is a winning strategy to get a lot of helpful votes. You are welcome to do it more effectively with the help of a dedicated app. For example,  SageMailer is an all-in-one solution for Amazon reviews management and monitoring, communication with your customers, spotting fake reviews, and resolving the negative ones within the app. Consider getting started with it for free right now! 
Conclusion
Amazon helpful votes can actually be helpful for your business when you work on the reviews left by the customers with a clear strategy in mind. The best way to get Amazon reviews and votes is to supply the buyers with top-notch products and deliver high-end customer service. It would help if you also worked on collecting positive and detailed reviews that are more likely to get helpful votes, and SageMailer will assist you with this task.