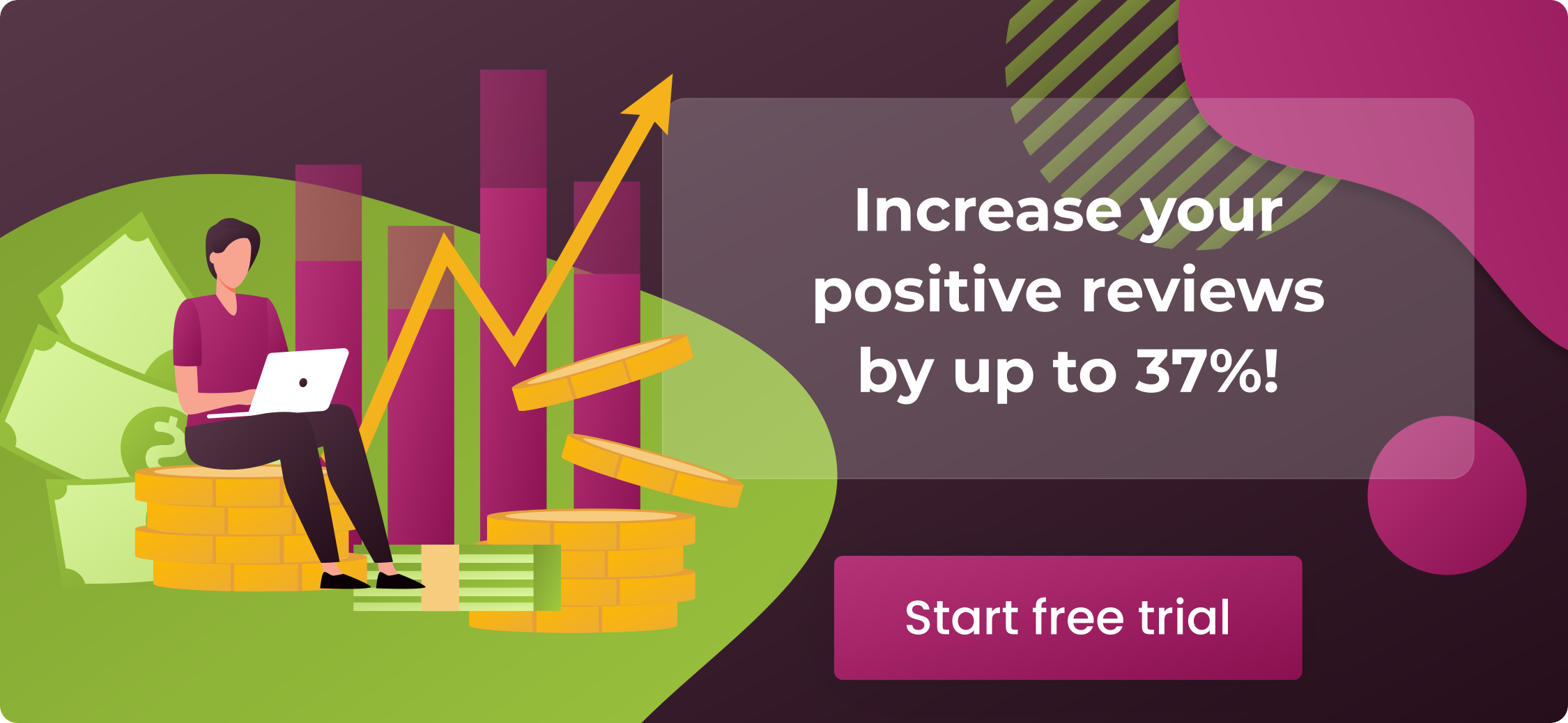 It takes enough time and a lot of patience to become an experienced Amazon seller. Usually, novice sellers dive into the e-commerce world without considering several aspects that are undoubtedly crucial in determining whether you can make your business on Amazon successful. Some of these aspects are performance, advertising, and fees.
However, there is something more you should pay attention to – raising customer loyalty. Of course, carrying out a winning customer experience management strategy can be a daunting task, though it does pay off. If you plan to run your business on your own and want to excel with your product or service, this article will help you understand the key to developing a customer experience strategy and helping improve the customer experience. Let's begin. 
A customer experience

(CX) strategy: definition
A CX strategy is your business's approach to delivering the best possible customer service in every unique case.
Customer experience refers to the total of all customer feedback about your business. It is the result of each interaction they have with your company throughout the customer journey map, from word of mouth and social media to contacting your support team via live chat and purchasing your products.
While customer satisfaction may differ from client to client depending on the scope of the interaction customer-facing, who they talk to, and what their expectations from companies are, you can still do a lot to make customer experience consistently high-quality. This is the moment when CX strategies come in. 
Customer experience strategy Amazon

: key elements
Review your current customer experience strategy
The first step to creating a customer experience strategy is checking out your business's current approach to delivering customer service. Your aim here is to review what is working well for your company and where is the place for improvements. 
If you don't know where to start, try looking through your company's call center or help desk data for key metrics that show customer success — like customer satisfaction score, customer churn rate, and Net Promoter Score. If such indicators are much below expectation, there's your starting point to inspect the problem. 
Create a convenient customer journey map
A customer journey map is another crucial element helping to improve customer experience strategy. It displays all the interactions a customer has with your company. Look at the journey map critically to reveal friction within your CX, remove things that don't work, and replace them with the better ones. 
Train your customer team
Once you find out what you need to change, the next step is to share that information with your staff and train your team on any new changes moving forward. 
It's essential to share all the findings with your employees, even when the news isn't positive. This trick will help your team members understand why you wish to make such changes. 
It's no good knowing your staff doesn't have a full picture, especially when other teams in your company are hitting their numbers. But, at the same time, being honest and transparent with everyone will save you from pushback against updates and encourage support agents to boost their performance shortly.
Determine your clients' expectations
Of course, when it comes to customer expectations, there are some fundamental things as like keeping a friendly customer-centric approach or staying reliable. Such things clients expect from any business any time they contact the support team. 
However, what about ad hoc needs that change from case to case? Sometimes it can be crucial to provide a speedy real-time reply. At other times, clarity and quality are much more important. The main idea here is to be able to identify the feelings and expectations of a customer and quickly adapt to their needs. 
Collect feedback regularly
If you wish to know what your customer thinks and wants from your company, here's simple advice: just ask. And what is more important, listen to the feedback. Smart tools like SageMailer allows gathering reviews and communicate with the clients promptly and with care. The only thing left to you to boost sales is to take testimonials into account and apply them in customer experience management.
Track the performance of your team
Want to check whether your customer experience strategy is efficient? Track the performance of your staff regularly. Remember, customers will easily turn to your competitors if they realize they can get a more comprehensive service or a better deal.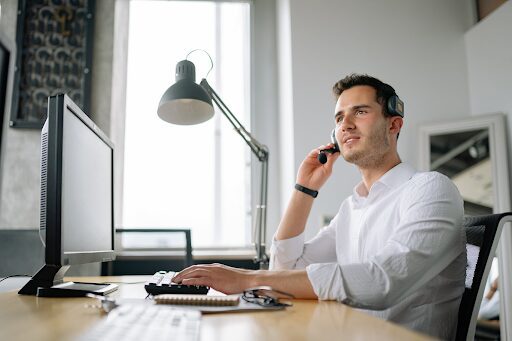 Creating a top-notch customer experience strategy: Tips and tricks
The key to great customer service is simple: creating a company aligned around a single mission – to please the customers, and wow them across all the client touchpoints. That's why you need to teach your staff how to carry out their tasks, communicate with clients, and adhere to the business culture. At the same time, it's primary to ensure that every team member is aware of what customers expect and what their role is in delivering a proper customer experience. 
The main elements here are: 
A timely response. If you can acknowledge a client's concerns and promptly provide an efficient solution, you are one step ahead of providing an excellent service. Some third-party selling tools have the Response Center to manage all the communication with clients with one dashboard and reply to customers' messages effortlessly.
Good communication skills. Effective and friendly communication is a part of the customer service strategy. You should keep it simple and leave clients nothing to doubt. 
Keep the human touch. It is important to listen to and relate to individual customer's experiences and be attentive and mindful of the feedback. 
Go above and beyond. Don't miss the opportunities to do more than expected to identify your customers' needs and delight them. 
Why is customer experience important?
Customer service is more often recognized as a powerful method of differentiating your brand from your competitors. Of course, such variables as product range or price can help you stand out from other companies. However, only resilient and strong relations with clients can make it last longer.
Recent research indicates that clients decide on the product or service based on their customer experience. Also, they are ready to pay more for positive interaction and even forgive some minor mistakes from brands they have become loyal to.
How to improve

customer experience strategy: example

of Amazon
Create personalized content.
Take a look at Amazon's recommendations. It's a good example of how the website ranges the content concerning the personal interests of clients. According to the platform, 35% of sales come from such recommendations, which is effective. 
Gather the data.
When you get a recommendation from Amazon, no wonder you love the product. The platform analyzes all the possible information about each customer, including previous purchases, shopping carts, rates, and viewed products. Then, the data is processed with a special algorithm that provides deeply personalized recommendations that will surely prompt the customer to shop with you.
Send relevant emails.
Emails on Amazon contain only such content that is 100% relevant to the client. In addition, it employs Behavioral Targeting, involving marketing techniques that reach users based on their behavior and actions online. This helps sellers to manage and deliver information and offerings unique to the recipient.
Don't let customers shop elsewhere!
Well, it's much simpler as it sounds. Amazon services are so well-developed that you don't want to look elsewhere. From the one-click checkout to quick delivery, the platform makes online shopping efficient, convenient and streamlined. Also, their returns policy is so easy and flexible that you can return products in a couple of clicks. It's no coincidence. Clients make purchase decisions with confidence. So, why go for other companies? 
Take care of your client.
After any transaction, Amazon will ask for customers' feedback. Not only about the product itself but also about the provided service. This is the best way for customers to share any issue they experience throughout the shopping journey, on the one hand, and to improve client service for the platform, on the other hand. 
Final thought
In a modern world, word of mouth travels fast, resulting in increased customer expectations. 90% of companies, without regard to industry or their level of revenue, agree that customer experience should remain the foundation in building the brand strategy. Therefore, many sellers are actively investing both money and time in customer service management to learn how to maximize brand loyalty. 
Sure thing, customer experience management isn't an easy process. Fortunately, some instruments can come in handy. Modern software such as SageMailer helps business owners collect reviews, connect with the customers, and execute customer interactions, leading to better sales. That's all within a single app. Just give it a try!