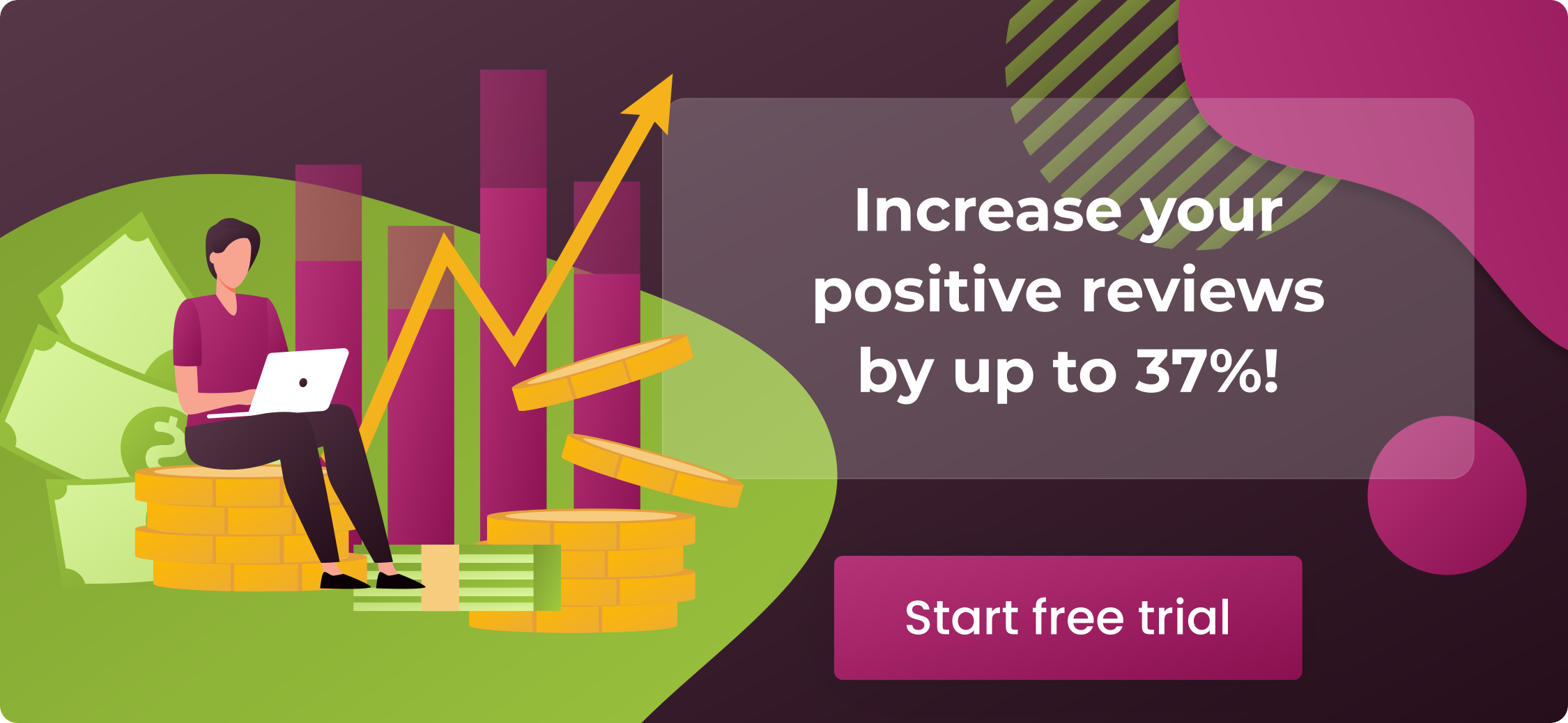 Learning to sell books on Amazon is one of the best ways to start online selling. I sell books through online shops like Amazon because it is a great launching pad for an online business without spending something to store for inventory.
Through this, I don't have to worry too much about financial risk. Also, if you sell items that do not have private labels, you could accumulate funds for your 1st Amazon launch and for your private label product.
The question now is, "how do you sell textbooks on Amazon?" Here are the fundamentals of selling on Amazon and some guides to bloom in the online bookselling niche.
Why Is Selling Amazon Used Books Profitable and Simple?
At first, I did not have much capital. I even felt unwilling to gamble the few hundred bucks I had, so I looked for another option which was my comic book collection – old and covered with dust. The idea was a risk-free opportunity to get started selling used books on Amazon.
I wanted to resell the comics I had kept for a long time and also learned the tips and secrets about online selling on Amazon. The whole thing was such a blast having myself as my own boss without risking my savings.
But enough with that. Here are a few of the reasons that'll convince you to begin selling books on Amazon right away:
1. It's easier than you think
Before I got started, I had little idea about how Amazon operates. Now, when I know better, I'm certain that over half of the driving sales on the platform are done by third-party sellers.
In an article by CNBC, or the Consumer News and Business Channel, last 2018, Jeff Bezos, CEO of Amazon, stated in a letter sent to shareholders that the third-party sellers, for the first time, were the ones responsible for over half of the sales on Amazon. He also stated Amazon had amassed one hundred thousand dollars in sales from one hundred forty thousand plus businesses that are selling.
Among the third-party sellers, many are selling used books on Amazon. At the start of the year, the Amazon book sale had fifty-three million and three hundred eighty thousand books!
What does it mean for the future bookseller in you? It only means that lots of people find the next book they want on Amazon. With an average American able to read twelve books in a year, with ninety million of them subscribed to Amazon Prime, reselling books on Amazon is definitely a big thing.
As a third-party seller, you have these three options to choose from:
Fulfilled-by-Merchant (FBM) – In FBM, you, the seller, will create the listing on Amazon then pack & ship the item afterward. This option is for people who got an already great network.

Amazon Vendors (AMZ) – In AMZ, you'll have to directly sell the inventory to Amazon via the Vendor Central services. It's for those enterprise sellers that need quick unloading of a lot of inventory.

Fulfilled-by-Amazon (FBA) – In FBA, you will have to create the listing on Amazon, but Amazon will be the one to store, pack, and ship the products for a fee. Products of FBA sellers are, as a bonus, eligible for fast and free shipping. This is the most popular option among the new sellers.
I started as an FBM seller back then, but nowadays, many people have immediately become FBA sellers. So it's up to you to make the appropriate choice.
Listing your books on Amazon is easier compared to listing other products. When you start listing a book, you undergo a so-called Master Listing. There, the titles listed are organized according to condition and price. It is way better than making a full-blown listing.
Furthermore, if the seller is the lowest priced listing, but the rating is not low, they can grab the much desired Buy Box. It is the essential orange-colored "Add-to-Cart" button that the shoppers click on to buy a product that can hopefully be yours.
2. Amazon is great for selling books, thanks to its Best-Seller-Ranking system (BSR)
If a certain product gets sold, Amazon will assign a BSR for the item. The lower the BSR gets, the more sales a certain product can make.
If the book has one BSR, it means the product is the best-selling book. A book with a BSR of two million will take sixty days to sell a single copy. The lower the product's BSR, the better it can sell.
3. FBA makes selling simpler
I am selling ten books daily. I was earning decently, but the packaging and shipping of books took a lot of time. Then I discovered FBA as one of the Amazon services Seller Central provides merchants with. 
To those who haven't heard about FBA, it is an Amazon program that offers its sellers the following:
Access to fulfillment centres of Amazon that allows sellers to ship and store their products with a fee

Selecting, packing, and shipping of the product of a seller to the customer once a sale is made

Handling of issues on customer service on the seller's behalf like returns, complaints, and others

Admittance to the shipping program of Amazon Prime in order for customers to avail of purchases faster
Instead of spending three to four hours of packing books and thirty minutes more waiting at the post office, now all I do is pack the used books and send them straight to Amazon, which handles everything else. Also, my books go out of PRIME, meaning the conversions can skyrocket.
Selling Books on Amazon: Tips and Secrets
Throughout all my years of selling books on Amazon, I've come up with a few effective tips to help give your bookselling business a head start. They're as follows:
Tip #1:
To earn the Buy Box, set your product's lowest price on the listing. It will increase your chances of your product being sold tenfold. I remember the first time I got my Amazon sale. It was on Thursday, the 23rd of April 2015, at four o'clock PM. I was notified on my Amazon seller app.
A few hours passed by, and another book had been sold. The moment I made my first sales, I devoted my time to learn more about how to sell books on Amazon. One of the important things I learned is the value of the Best Seller Ranking System (BSR).
Tip #2:
As I already mentioned, the lower the BSR, the better. During the time I was selling books, I rarely had books listed that had a BSR higher than 200,000
I manually typed all the International Standard Book Number (ISBN) of all of my books into Amazon, then had the ISBN cross-reference the BSR of each book. ISBN is a code given to keep the books organized. If the BSR is lower than 200,000, the book will be listed. If not, the book will be put in the pile of "donations".
Tip #3:
If you don't have a distribution channel, then FBA can be of good use. It will help sell your books much faster, and Amazon will be the one to do most of the work. All you need is to find an inventory.
Tip #4:
At the end of a sale, buying a large bundle of books will be the best moment. As most people don't like to deal with books and often sell them pretty cheap, I will be buying more often than two hundred books in one transaction for only about twenty dollars. There will also be occasions where you can have them for free.
Tip #5:
Kids at college often make the mistake of buying textbooks at the last minute. It alone can make them usually pay more than twenty per cent for shipping the book Prime two to three days compared to waiting for more than ten days for a media mail.
Thus, you can buy books which are FBM, ship via media mail, and then turn it around by reselling books on Amazon Prime at higher prices. I've kept a list of about ten to twenty textbooks in which this method can be used. Of course, I never imagined that the returns in learning to sell textbooks on Amazon would be better than putting the money in the stock market.
Tip #6:
If you don't have enough capital to start, you can look around your home for any old or unused books to list. That's how I started with my old comic books. I am even surprised as I was listing them only to discover such value on some of my old comic book titles.
The old textbooks (about one or two editions than the current edition available) are very popular with students since they can be bought cheaper and are still relevant enough to their course syllabus.
Tip #7:
It will be ideal for getting some professional selling plan on Amazon if you're confident to sell forty units or more monthly (wherein, in the case of books, it will be easy). It got a subscription fee of $39.95, but the additional charge of one dollar for each sale will be avoided.
Tip #8:
Books with different conditions obviously don't have similar price points. Often, the book with the lowest price point under Very Good condition can be a lot higher than the book with the lowest price point under Good or Acceptable condition.
However, suppose the book is unlikely to get sold soon due to its BSR ranging from two hundred and fifty thousand and up. In that case, a matching price will have to be considered comparable to an item under Good or Acceptable conditions.
Tip #9:
Do not invest too much from your personal funds on your initial attempt. Instead, budget well so you can use the money to buy new items for inventory. As the business grows, it will be easier to seek out more lucrative selling methods on Amazon, like Wholesaling, Private Label, etc.
How to Find Books for Amazon Selling?
As someone who has invested in the buy-and-sell book business, I assure you it is far more rewarding than doing old-school canvassing. Sellers use unique techniques for their inventory. The following are the various methods to find good books for Amazon selling:
Scanning
It is amongst the most common ways of finding books. People using the scanning method proceed to the sales where books are cheap (about one dollar) and scan all bar codes with their portable scanners or smartphone apps.
There is another app that cross-references the BSR of the book and also its lowest sales price. It will notify the seller whether the book is worthy of purchase or not. A scanner typically carries the box, the shopping cart, or plenty of reusable bags for shopping to haul the goods around. The method is closely similar to Retail Arbitrage.
Wholesaling
It is for finding books to be sold. Instead of trying to scan every book in the book sale, I would be making offers for the whole bundle. This way works well on yard sales, estate sales, and even at closings of bookstores. Being unselective can lower the price of each book and leave me with unsellable books. For every good purchase, I will have three books for donation in every book worth listing. Effectively, the inventory will be at one dollar per item.
Online Arbitrage (OA)
It is another method of finding books through buying a certain book or books on a single marketplace (like Craiglist or eBay) and having to resell books on another marketplace. It will consume more time than the scanning and wholesaling methods, so it is best to aim for books that can be sold for $25 or even more. Books of first edition and textbooks are great targets.
9 Simple Steps for Starting a Book Selling Business on Amazon
After understanding the basics of selling used books on Amazon, the following are simple steps to get the know-how on the bookselling business you are hoping to start.
Step 1: Pick the sourcing method
Among the methods listed previously, choose the one that fits you and your personality best.
If you are a thrill-seeking individual who loves to hunt, then the scanning method will probably fit you. However, if you are applying this method, you have to get an app that is a good scanner and can scan books with a single push of a button.
If you are a bit of a haggler who likes making deals, then the wholesaling method is worth a try. On the other hand, if you can happily flip on some ten textbooks over and over again, then the method of online arbitrage must be to your likelihood.
Step 2: Look for an inventory
If you had decided to scan for wholesale, then better start looking for book sales. To look for the date of the next sale, regularly check with the local library and old bookstores for updates. You can also visit Craigslist and Facebook Marketplace for any yard sales and estate sales organized near your area. Finally, you might be finding someone willing to sell an entire collection.
Step 3: Register your own Amazon seller account
To be able to sell something on Amazon, you need to create a seller account. You can choose from the two types of accounts which are:
Individual Seller – This seller account is free, but you will have to pay an additional one dollar for every unit you sell.
Professional Seller – This seller account costs thirty-nine dollars and ninety-five cents per month. However, the additional fee of one dollar will not be needed.
If you are confident that you can get forty units per month to get sold out (for perspective, I was able to sell three hundred books per month during my start), then it will be more affordable to sign up for a professional selling plan.
Step 4: Use Fetcher for monitoring purposes
It's fairly common to lose track of any book that costs a specific amount when you have hundreds of varied titles. When I started, I might be spending five hundred dollars for just five hundred books in one day, then eighty dollars for the next two thousand.  Since I do not know where a certain book came from, I had no idea whether the sale I made was even profitable or not.
It was messy, but thankfully, I found a solution via Fetcher. Fetcher is basically an app that will integrate with your own Amazon Seller Account, help you make sense of your own Seller Central data, and track your profits by you having to input the costs of each of your books.
Other features include the following:
Breakdown of a product on a per ASIN basis

Analysis of sales and PPC cost

Tracking of product promotion and real costs

Fees in Amazon, like FBA, storage, etc.

Tracking of refunds with costs and comparisons

Tracking and calculation of costs of sold goods

Inventory dashboard

Statement of loss and professional profit

Sales per day and profit email
Ever since I started to use Fetcher, my profits shot up to thirty-eight percent more, making it much easier to know if a book is worthy of listing or not once you are tracking cost-of-goods. Additionally, the user-friendly interface makes it convenient over Seller Central (which I don't even check out anymore).
An app similar to this can charge you ninety-seven dollars per month as a startup subscription, but the costs of Fetcher can be much lower. Fetcher can cost you as low as nineteen dollars per month, depending on the number of sales you make within a single month.
People at Fetcher are very confident in the app's ability to track your profits on Amazon accurately, and they will even have you try the app for FREE within thirty-one days.
Step 5: Start listing the inventory on Amazon
The next step to do is to make a list of your inventory. There can be ways to have your inventory scanned automatically, but if you are similar to me, you might consider adding each book manually by typing the ISBN into the search bar of Amazon and clicking "I have one to sell".
Through this method, the book's condition can be checked too. If you find your own book's listings, you will also make a list as one of the five conditions. These are the following conditions under which you can list the books as:
New
It means that the item's condition is brand-new, unopened, unused, and still wrapped in its original packaging, including all the original wrapping materials. Also included is the intact original protective wrapper, if there is any. It should also have the original manufacturer's warranty, if any or even still applicable, including the details in the printed listing comments.
Used – Like New
The item's condition is untouched, where the original protective wrapper may be lacking or missing, but the original packaging is still intact and pristine. Note that the difference between Used – Like New and New can be so negligible frequently, and you might consider listing the book as New for the advantage of higher price and Buy Box.
Used – Very Good
The item's condition is used but well-cared and seen traces of limited usage but still remains in great condition. The item is still complete, undamaged, and unmarked but may have shallow signs of wear. It remains working perfectly.
Note that if the used book has no specks of writing, it can be listed as Very Good. If the used book had writings in it or even missed a dust jacket, then book nerds will criticize you negatively, and worse, you will even receive negative seller feedback.
Used – Good
The item's condition is used with the description noted under the Category-Specific Condition Guidelines. The item may be worn from constant use but still in good condition enough to be working properly. It can contain markings or any obvious signs that the book has previously used. Note that this is the lowest condition I'll ever consider in terms of book quality.
Used – Acceptable
The item's condition is used with the description still noted under the Category-Specific Condition Guidelines. The item may be looking worn down but still working fine. Issues can be reflected in the aesthetics, dents, scratches, and worn corners. It may contain markings.
For the record, books under Acceptable condition are items that went through a lot of usages. Therefore, I will only consider selling a book under this condition if I purchase them beforehand at a very low cost and if the book can return more than what I have been investing and has an extremely low BSR.
Many consumers, including myself, avoid books in this condition, so please take extra caution when considering buying them. People who spend money to buy used books are often very keen on the conditions.
If a certain book lover finds writing in the book bought that's in a condition under Very Good, then they will contact you. Ninety percent of the time, you, as the seller, will have to refund the purchased price (often, refunds are cheaper than asking to return the item) to avoid negative seller feedback. In conclusion, it will be ideal to have the book listings under the appropriate conditions for the first time to prevent refunds after having an issue of mislabeling items.
Step 6: Send the books to the closest Fulfillment center
If you resell books, you will need to send them to the nearest fulfillment center. Fortunately, that is conveniently done. You just need to store the books in a box that can be bought from Home Depot and ship one or all of them to the preferred carriers of Amazon. Also, please remember to mark the shipping costs to your account in Fetcher.
Step 7: Observe incoming sales via Fetcher
Once you have done the previous steps right, like the selection of books according to BSRs, pricing them accordingly to the conditions, and sending them to the nearest Fulfillment centers, you will immediately see a rise in your sales. Make sure you log in to Fetcher to check your stats daily and view how much profit you have.
Step 8: Make sure to provide quality customer service
Fortunately, since you are not the author or even a contributor to the content of the book that you are about to sell, you need not worry so much about stuff like reviews. All you need to do is make sure that your customers are happy.
There is a way to maintain communication between your customers (if you are selling FBA, then Amazon will be providing your customers outside support), and that is to use a certain automated email service such as Launch.
SageMailer and other similar platforms allow you to keep up with your buyers by following up if they are happy with what they have ordered.
It can be rare to have such negative seller feedback from any buyer, but when it does happen, it will usually be to the improper labeling of the item's condition.
Get more information about "how to ask customers to remove negative feedback".
Let me remind you again never to list books under the wrong condition to avoid negative seller feedback.
Step 9: Start promoting your business
As technology continuously develops, social media is gaining more power than ever. It's not only for communicating with family members and friends along such wide distances, but it can also be a great way to market your books for reselling to boost your sales on Amazon.
If you are not yet socially connected, try making an account on Facebook and Instagram. Use the platforms to promote the books you are about to sell and provide recommendations to interested groups like book clubs, your circle of friends, and even your unfamiliar followers.
Conclusion
I had been selling used books on Amazon for about nine months before switching to a full-time Private Label. I hope I was able to guide you through the process of selling used books on Amazon so that you can have a head start on the Amazon online business that you are dreaming of.
By following the Amazon tips and secrets above, alongside the two thousand to three thousand dollars of profits I made each month I was selling books, I was able to create a launching pad to create my labels. There's nothing that can stop you from following what I did.
The buy-and-sell business will be difficult in a competitive environment if you won't utilize the power the internet brings. But, whatever status you are, as long as you are familiar with the basic operations of a computer or even a smartphone and vigilant enough to do good research, the possibilities can be endless.
Growing a business with Amazon can be a full-time job or just a solid part-time backup. Still, the convenience it can offer and the door of opportunities it can open are possibly plenty more than you can ever imagine.