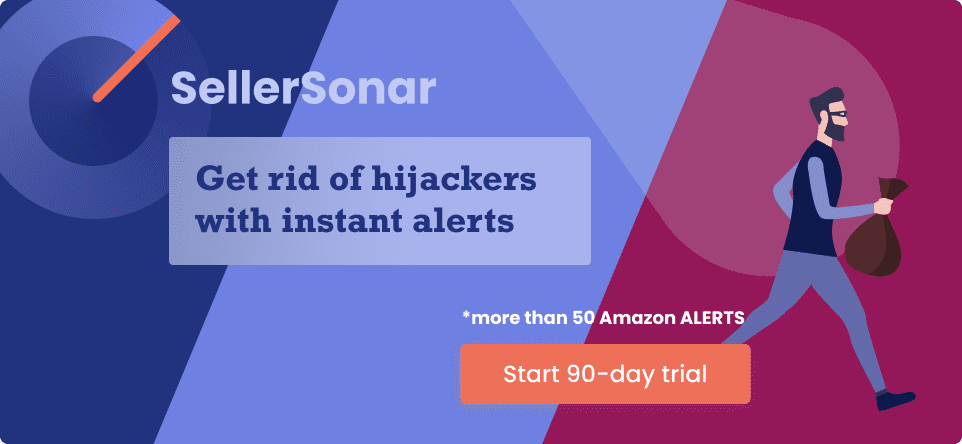 It is vital to keep up with what's going on in the market. One of the best ways to do so is to attend Amazon events. Whether you're a high-volume Amazon retailer or a newbie, this is the right choice to boost your sales and unlimited networking opportunities.
Why Should You Care About Amazon Conferences?
Such events help retailers to introduce their products and technologies. There, people share their experiences and ideas. For example, how to expand your business or what are the best marketing strategies to grow sales.
As a retailer, you always search for new ideas, case studies, and tech to increase your sales. That is why Amazon events are so crucial.
Although SellerCon and Amazon World Convention are already over, there are a lot of similar events! We bring you the list of the best Amazon eCommerce conferences in 2021 to attend:
1.The Prosper Show
This conference is very suitable for sellers who want to boost their gains and products listed. It is also considered a proven Amazon course and the best FBA conference of 2021. It will be held from July 13 to 15, 2021, in Las Vegas.
This event targets retailers and online commerce specialists. Except for the main presentation, there are unique seminars and classes. With the help of experts, you can learn exciting marketing tactics. For example, how to improve your customers' experience or tips for starting a digital marketing campaign.
Also, there will be a major guest, Michael Gerber. He is an outstanding world-famous professional in marketing. He will share his ideas about how to start new successful Amazon businesses.
2.Midwest E-Com Conference
It will occur from July 23 to 24, 2021, in Minneapolis.
The main point of this conference is to share new trading methods between online retailers. It is trendy among Amazon and eBay sellers worldwide.
There you can talk with experienced retailers and receive their advice. Also, dozens of famous experts will attend this fantastic event! The world of eCommerce is very dynamic. Their knowledge will help you to be more adaptable.
Important! Due to the COVID-19, the event might transfer to the online form.
3.Magento Imagine
This seller summit will be held from April 27 to April 28, 2021.
On average, more than thirty-five hundred people attend this conference. They are coming from all over the world to get the newest experience. It is viewed by many as the most significant Amazon event in 2021.
With more than a hundred speakers, Magento Imagine is attended by the best of the best! Top sellers and marketing experts are all coming here to share their experiences. They will give you a step by step training in financial services or any other sphere!
The conference has over a hundred gatherings, so there is plenty of things to learn! Magento Imagine will provide you with an unforgettable and useful experience!
4.National Retail Federation Retail Converge
The NRF was meant to take place in the heart of the United States, New York City, from 21 to June 25, 2021. But due to the pandemic, the event will probably be held online.
Although you won't be able to visit this Converge in the AMZ event center, it is still worth it. The NRF is the largest Amazon event. You will be impressed how many Amazon sellers are there! It is visited by more than thirty thousand participants and fifteen hundred sellers.
More than 400 speakers will share their insights. You will meet retailers and experts from more than a hundred countries.
The activities are very diverse. You can attend dozens of lectures, trade shows, and presentations. Also, there are a lot of online events and product demos. This event is a treasure of the digital commerce world and the greatest opportunity to learn!
5.Internet Retailer Conference and Exhibition
This event will help you improve your eCommerce skills and retailing methods!
It will occur on Aug 24 – 25, 2021, in Chicago.
The IRCE is one of the largest Amazon events, and it is an excellent choice for retailers. It brings together hundreds of eCommerce professionals.
If you want to know more about selling on Amazon or Amazon FBA, this conference is for you. IRCE has lessons for company owners who are only getting started with Amazon. Also, they provide Amazon seller training for first- and third-party sellers.
Conclusion
The sheer amount of large events not only proves their popularity. It also shows us how many people seek to find new ways and methods to increase their sales.
Use the help of the experts and the experience of other retailers to your advantage! But what if you have neither time nor money to visit such events? Follow our blog to get the newest tips about Amazon retailing!