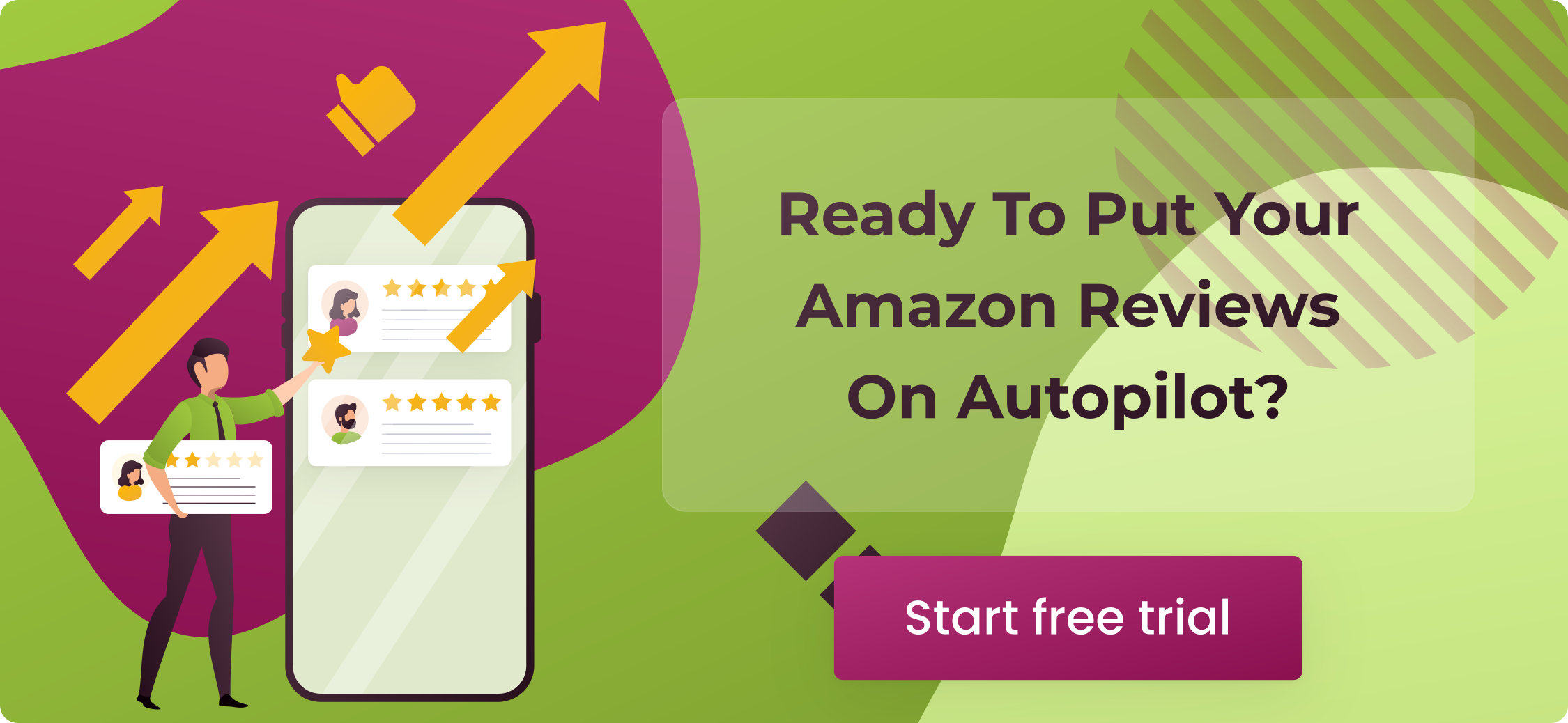 Amazon is one of the best methods to engage more clients. With over 25% of sellers getting more than $25,000 every month on the largest global marketplace, it is not surprising that many merchants wish to run a business there. However, while lucrative, there're some specific challenges with keeping a presence on the platform.
Merchants must defend themselves from liability to safeguard their assets and bottom line. What is even better is that the platform recognizes such risks. That is why its users must hold Amazon insurance coverage for their business. 
Amazon seller insurance is one of those often-overlooked business issues. However, owning a good protection policy is necessary for futureproofing your AMZ e-commerce brand so you can work for a long time to come — without some lawsuit from a customer ruining everything you have worked so hard to develop.
From fire-starting hair dryers to exploding vape pens, lawsuits are brought against third-party sellers on the platform all the time. Naturally, you wish to be protected against any financial consequences if it happens to you. So this article will tell you more about AMZ Seller Insurance – its requirements, importance, and many types of seller protection available to merchants from across the globe.
What is Amazon Marketplace E-commerce Insurance?
Seller insurance on AMZ is a requirement set by the platform for its professional merchants that sell goods on it. The protection gives the means to cover costs from injuries, lawsuits, or accidents resulting from item purchases. 
Amazon.com has long asked users to take out seller protection on their operations. But previously, it rarely enforced such a requirement. It wasn't until mid-2021 that the globe's top e-commerce platform issued changes to its protection guidelines. 
Why Do You Need Amazon Liability Insurance to Sell on the Platform? 
AMZ does not wish to assume accountability for malfunctioning goods or lawsuits submitted by disgruntled clients. Therefore, it requires sellers with a professional seller profile and gross sales of more than $10,000 to get protection.
But don't forget, even if you are not obliged to have protection to run a business in the marketplace, it is good to obtain protection anyway. Coverage can help save your finances if something goes wrong with your business.
Here is how.
Someone purchases the face lotion you offer on Amazon.com and gets a harsh allergic reaction that gets them to the hospital and leaves them with plenty of medical bills.
Another example. The battery of a remote-control toy car you sell explodes in the customer's living room and burns the sofa and carpet that now need to be replaced.
If you are insured, and clients sue you to replace the damaged property or cover their medical bill, the protection will help you pay such costs in a lawsuit and provide any awarded settlements. Otherwise, your protection coverage may help resolve the issues before going to court.
If you do not have protection, you must cover such costs yourself. It might be an expensive financial loss for your company. 
Even if you are selling some products that pose no or little risk, it is better to stay protected. 
Remember that someone can sue you even when you have not done anything wrong. And seller protection will defend you — no matter how foolish the client's lawsuit might be.
Are There Any Amazon Business Insurance 2022 Updates? 
Early in August last year, the platform sent out a long email summarizing the changes concerning Amazon insurance services and insurance quotes. In this memo, the platform announced that it would provide claims compensation for product damage or injuries amounting to $1000 and less.
From September 1 onwards, online businesses that reach $10,000 in monthly sales have to get seller protection on their transactions and inventory. Previously, AMZ protection only involved sellers that earned $10,000 in sales per 30 days for three consecutive periods.
As for 2022, things stay the same. However, we recommend checking AMZ policies periodically to stay updated.
What Are Different Types of Amazon Product Insurance? 
Product liability insurance
This insurance product policy usually covers general product issues, including inaccurate labeling, damaged goods, design defects, manufacturing problems, and failure to deliver abundant usage warnings. Sellers take it out to prevent their financial losses due to product defects causing property damage or physical injury. Product liability protection is merchants' most popular coverage for their business. 
General liability insurance
This type of protection is similar to the previous one. However, protection policies within this kind of coverage extend to some services. It usually covers property damage, advertising injury, bodily harm, and damages to a rented space. General Amazon product liability insurance includes legal fees, settlements, and litigation costs.
Amazon seller suspension insurance
This Amazon home insurance is a new form of insurance seller coverage specific to the AMZ marketplace. The platform does not need suspension insurance from merchants, but it's still a good idea to get this policy for your operations. This kind of Amazon FBA insurance protects merchants from any losses incurred when and if their AMZ profile gets suspended. 
Shipping and cargo insurance
Problems with delivery and shipping are unavoidable. There's always the chance of packages being lost during transit or damaged freight, which is now more popular for growing merchants. Thus, cargo and shipping liability coverage will minimize the losses from general shipping matters. 
Cyber liability insurance
It is a specific type of business coverage designed for e-commerce retailers and small businesses. This sort of protection mainly concerns sensitive information exchanged during the transaction. For example, cyber protection covers companies in the era of big e-commerce data if an information breach happens.
What Amazon Seller Insurance Requirements Should You Consider? 
In your Seller Central profile, it might be unclear where to look for information on the platform's insurance requirements. However, on the Program Policy help webpage, Amazon.com provides numerous policies that you, as a merchant, should abide by. 
At the bottom of this list, you may see Professional Merchant Insurance Requirements. Here, the platform outlines its protection requirements and criteria. Thus, the Amazon seller liability insurance policy should meet all of the following aspects:
Insurance limits must be at least $1 million per occurrence and, in aggregate, cover all liabilities occurring in relation to or caused by the operation of your company, including bodily injury,

products, and completed operations

;

Insurance type may be either umbrella, excess liability, or general commercial insurance and should be written on a case basis;

The insurance provider should have global claim handling capabilities and a financial rating of AM Best A- or better and/or S&P A (if AM Best isn't used or valid in the country where sellers are required to get

protection

, its local equivalent is also allowed);

The

insurance companies

should provide AMZ with at least a 30-days notice of modification, nonrenewal, or cancellation;

The policy should include Amazon.com

Services LLC

. name and

affiliates and assignees as additional insureds

;

The insured name should correspond with the "legal entity" name you mentioned on Amazon (to check your legal entity name, go to the Account Info web page);

Your insurance policy should cover all sales from goods you have added to the Amazon.com website;

The deductible for any policies should not be more than $10,000, and the deductible amount should be included on the

Amazon certificate of insurance

;

The insurance policy should be completed in the entirety and signed;

The insurance policy should be valid for at least two months from submission.
So basically, if the sales from your products are over $10,000 per month, you will have to carry seller protection with at least $1,000,000 in its coverage.
We still recommend being insured even if you are just starting or below the seller protection threshold. You never know what might happen with one of the items you trade. And just because you don't meet the platform's Amazon'sthreshold doesn't mean you will not be responsible if a client gets injured.
What Type of FBA Insurance Do You Need?
Amazon needs merchants to have $1,000,000 in coverage. 
You should have Umbrella, Excess Liability Insurance, and/or Commercial General Liability (CGL) coverage with limits of not less than
$1M per occurrence

;

$1M in the aggregate for goods and completed operations;

$1M in the general total.
Such protection policies should include products/complete operations, product liability, bodily injury, broad form property damage, personal injury, and broad form contractual coverage.
Sellers might also satisfy the necessary protection limits by combining all three types of protection. Contact any Amazon insurance company for more details. 
Does Amazon Require All Merchants to Have Seller Insurance?
Technically, no. The platform only needs professional merchants to take out general liability insurance if the sales surpass a specific threshold for three consecutive months. As of 2022, this monthly amount accounts for $10,000.
However, this sales threshold may change at any moment. So, even if you are not currently a professional merchant and if it does not influence your current sales, we recommend protecting your AMZ brand with small business insurance.
Sales vary from month to month, and your business strategy may change. When your operations skyrocket or you take the leap to become a professional seller, you will concentrate on celebrating — not whether or not you have hit the platform's protection threshold. You do not wish to find yourself in hot water with the marketplace because you failed to buy protection. Safeguard yourself with e-commerce business insurance now, and you may stay focused on your business.
Is there any other recommended insurance for sellers and professional merchants?
To begin with, general liability protection is a real must-have for business owners who want to sell in the marketplace. However, you might want to consider a couple of other insurance policies from any Amazon insurance accelerator based on your brand's needs. For instance, property protection safeguards the value of the seller's equipment, supplies, and office (even if it is a home office). If you leverage some vehicle to move your goods, you might need commercial auto coverage to provide protection for damage, litigation, or accidents. Finally, you will want to buy a workers' compensation policy when you have some employees. Almost all US states need a business with at least one employee to get workers' compensation protection.
What Insurance Does Amazon Offer?
Does Amazon have insurance? The platform's new seller protection policy says that Amazon will cover compensation claims of less than $1,000. 
Amazon.com will settle and pay for reasonable personal injury and property damage claims against merchants under $1,000 to benefit clients. Claims under $1,000 are more than 80% of lawsuits in our marketplace, and Amazon will bear such costs and not seek restitution from merchants who oblige the policies and have valid insurance. In addition, such concessions won't affect the seller's order defect rate, and they will be kept informed at every point to ensure their goods are safe.
Protect Yourself with Amazon Business Insurance!
And that is it! As you may see, getting Amazon business protection is not as challenging as you think. Besides, it will provide you and your brand with some much-needed security (just in case). In other words, have peace of mind to concentrate on developing your business in the marketplace! 
At this time, don't forget to stay aware and react to sudden negative product reviews. AMZ feedback may change anytime. Effective mitigation can turn negative feedback into a positive one; a good review might also be changed to a negative one and, in turn, harm your reputation and sales. SageMailer feedback monitoring software is powerful enough to monitor ongoing AMZ product reviews. In addition, it sends quick email notifications so that you might promptly resolve the customer's concerns with the chance of enhancing the review status.
Sign up for a free 30-day trial and benefit from automated feedback management!