If you've been using SageMailer, you might know how important it's to get consistent Amazon feedback. Getting a rock-solid, positive feedback rating can make a staggering difference to the business. It goes true for any merchant trying to push profit margins. One cost-effective measure to solicit feedback is by the use of packaging slips. Sellers often overlook this chance to increase feedback. It also helps in building relationships with new customers.
Here, we will discuss some helpful ways to use packing slips to request Amazon feedback.
Personalizing Your Amazon Packing Slip
First of all, what is a packing slip on Amazon? Well, it is a standard-sized shipping document. Usually, it's kept inside the main packaging. It contains pertinent seller information and buyer's address.
The excitement of receiving a package is like the thrill of getting a gift as a kid. Consider preparing the package with care. It ensures that your buyer has a nice unboxing experience. Start with using brand new shipping and packing materials. It's better if they've been specially designed for items like yours. After the entire packing is complete, seal the loose ends neatly. It prevents any tearing and possibility of damaged contents as a result.
It's advisable to include a personalized packing slip with your item. Especially if you're shipping to an FBA warehouse with products pre-packed for subsequent shipment. Customization of packaging slip assists in increasing your brand's awareness. It also serves as a unique way to request positive feedback or product reviews. Thereby, it can then bring in new customers from far and wide.
Things to Include and Not to Include in a Feedback Packing Slip
You can let your imagination run wild to create your own unique packing slips. But you need to follow a certain set of guidelines established by Amazon. Most importantly your packing slip has to be legible. It must be typed for best effects and should include:
The complete and accurate shipping address
The complete and accurate return address with your merchant name
A label on the package that reads "Your Amazon Marketplace Order" in big bold letters.
Printing your brand-specific packing slips is a small yet effective opportunity to thank your buyers. It will build a connection with them the moment they open the package. You can also use this little space to ask for a favorable buyer feedback. However, it's important to stick to Amazon's rules.
Some people still might wrongly believe that Amazon warns sellers to solicit buyer's feedback. However, the truth is totally opposite to it. In reality, Amazon encourages its sellers to ask for the feedback. Because of this misconception, some traders might hesitate to request feedback. They simply believe that it will cause them trouble. It's clearly stated in Amazon's policy that sellers may ask for buyer's feedback.
Given that, there're several don'ts which should be considered:
Never offer any sort of incentive to buyers for giving feedback.
Never offer to pay buyers in trade for the feedback.
Never pressurize customers to provide feedback.
Never practice anything which might manipulate the rating system of Amazon.
There are two major ways to solicit feedback. It can either be done through electronic message or packing slips. It majorly depends on the tactics of each seller to prefer one over the other. However, the creation of engaging and winning messages is equally imperative for both techniques. You simply can't send the same message for all kinds of products. Each solicited request must be modified according to product's nature.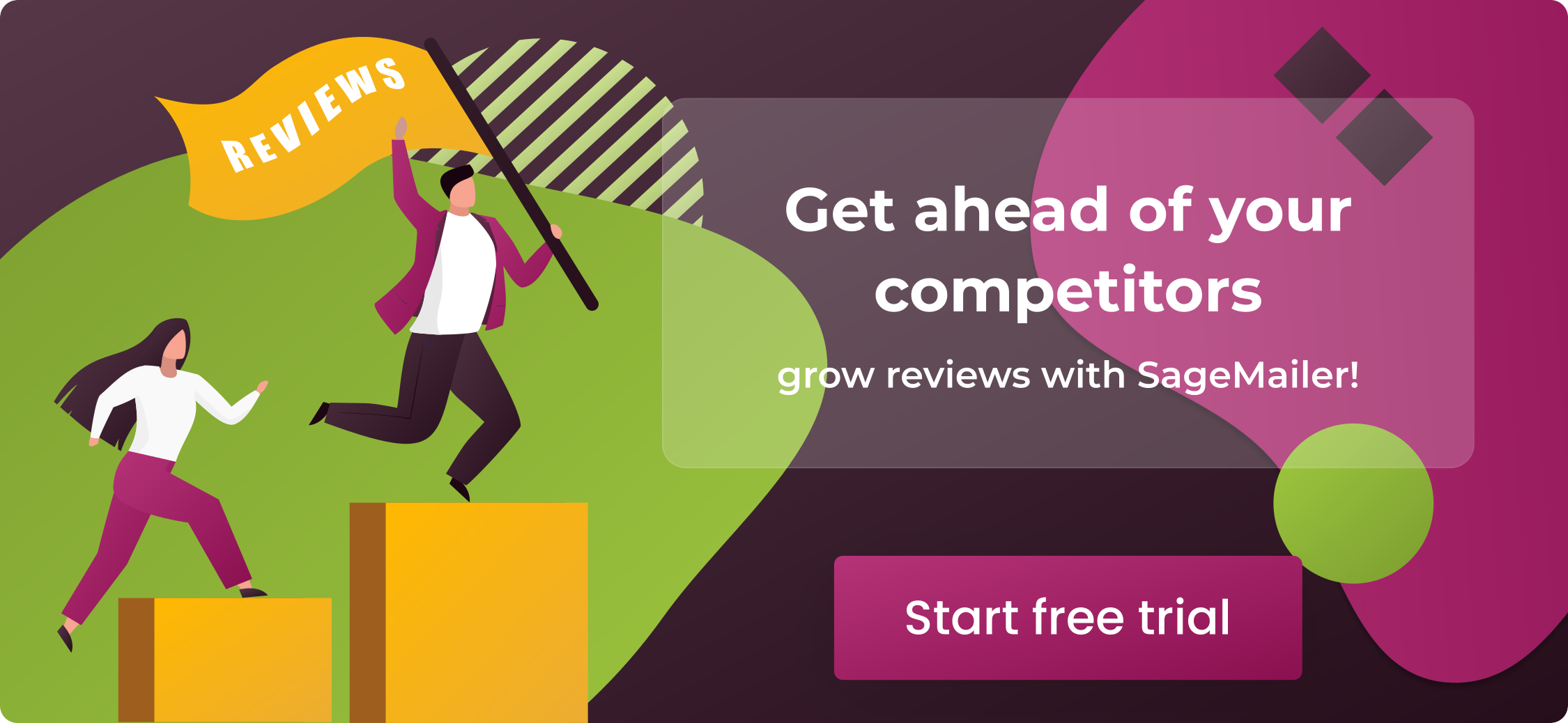 How Packaging Slips and Amazon Reviews Impact Sellers?
Increases Trustworthiness
Amazon has kept a very firm policy to maintain the reliability of its reviews. Some researchers even suggest that Amazon utilize a certain algorithm. This algorithm ranks different products in search based on their ratings and product reviews. At the same time, Amazon takes strict measures to retain customer reviews trustworthiness.
It can also be observed by Amazon's recent statements. Those statements mainly depict the warning of banning sellers involved in getting fake reviews. In that case, customized branded packing slips can play a vital role. If used correctly, they're absolutely legitimate. Plus, they effectively assist in tickling customers to leave honest reviews.
Reviews Provide Valuable Market Insight and Packing Slips Help in Increasing Them
Everyone knows that selling on Amazon needs loads of research and analysis. It doesn't only go true for new merchants trying to establish their business. The old sellers who want to include new products in their portfolio need that too. In these scenarios, both positive and negative feedback from customers can be helpful. By examining reviews, you can discover which product categories still have potential to target.
Product reviews simply mirror customer's thoughts about that product. Analysis of reviews can really assist you in comprehending consumer interests and sovereignty. That's where the role of packing slips posted with sales invoice kicks in. They are an effortless way to request reviews. The concepts like unique packing slip actually increase feedback. It eventually helps the seller in launching the right products at right time.
Reviews Lead to Better Rankings on Amazon Search
This point's particularly critical if you trade technological merchandise on Amazon. The research proposes that 63% of purchases of technological products are based on ratings and reviews. Hence, it's pretty understandable that most buyers will use keywords like "reviews" or "ratings" when searching such items. Thereby, higher ratings and reviews of your products will definitely give you better rankings.
Requesting feedback with mailing labels can actually improve your Amazon search rankings. The key reason behind it is that this technique helps you get both product reviews and seller feedback. Higher the number of reviews; greater is the chance of improved search rankings.
Customers usually pay much attention to reviews and testimonials. However, they will also take into account your sales rank. Read our article on Best Sellers Rank Amazon to learn how to improve the indicator and track the health of your products.
Buyers Treasure Product Reviews
In virtual markets like Amazon, buyers don't have a lot to depend on. They have to put their trust on the customers who leave feedback. This way, reviews can act as triggers that increase sales. Similarly, when you get feedback it becomes a deciding factor for sales ranking too. The key reason behind it's that potential buyers are highly dependent on reviews.
By soliciting feedback with shipping labels, you can significantly increase your ratings. Your sales will naturally rise when you've better ratings and plentiful reviews.
Smart Sellers Always Keep Increasing and Monitor Reviews
For sellers, customer feedback will play a decisive role as Amazon carries on its e-commerce dominance. One part of it will be the understanding psychology behind customer feedback and reviews. Without doing so, sellers will not be able to make smart decisions regarding their business.
You got to have product reviews in the first place to be able to further monitor them. Without reviews, it will not be possible to make a critical analysis of feedback. That's where packaging slip comes to rescue you and your business. They are an incredible tool to encourage your customers to write a feedback after using the product.
Some Bonus Actionable Tips for Branded Packing Slips
Guide your customers through the feedback process by listing out clear instructions on packing labels. You can provide a link that they can use for directly going to the review page too. You can also share some basic instructions for giving seller feedback. Buyers can then navigate to the Orders segment of their Amazon account, and choose 'More Order Actions' and then click 'Leave Seller Feedback' to understand your store. Read further to get more packing slip tips.
The following is a nice example of a professional yet cordial packing slip template:
"We extend our deepest gratitude for your purchase. Our products are a result of hard work and exceptional ethics. Kindly consider taking some time off your busy schedule to rate us as a merchant on the Amazon.com marketplace."
You can also choose to stress upon product reviews on the packing slip. In this case, ensure to name the exact product in the packing slip message.
Here's packing slip example for a pillow:
"Thank you so much for your purchase. We hope you like your new pillow. Once you have tried it out, kindly consider reviewing your individual experience with our item on the Amazon.com."