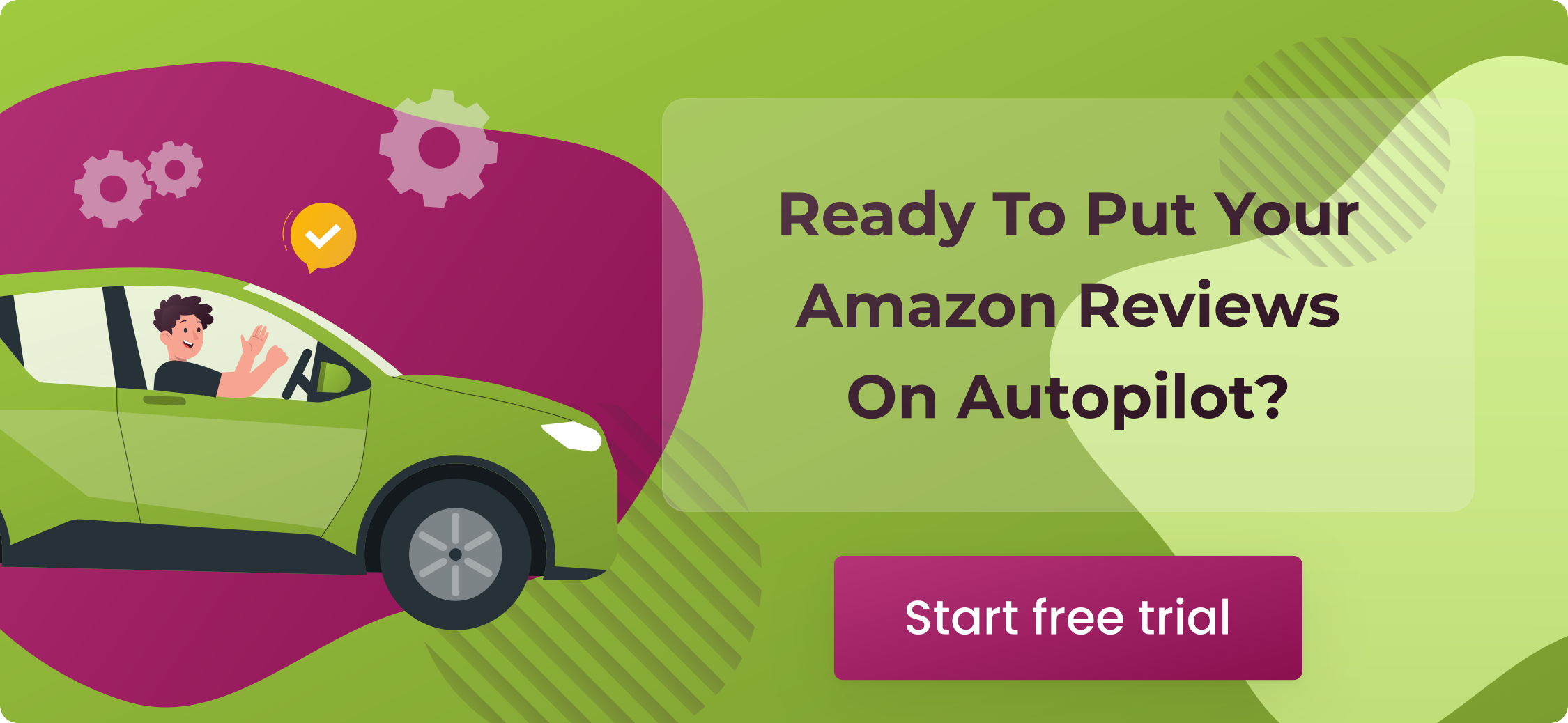 For a long time, grocery delivery stayed a true luxury that only a few individuals enjoyed. However, the COVID-19 lockdown normalized this once-niche solution, as well as Tiger King, happy hours via Zoom, and baking sourdough at home. 
In 2021, 20% of Americans shifted to buying groceries online. Even as the necessity for social distance weakens, many customers have become used to the comfort of ordering products online. 
To that end, one of the main grocery shipping services is AMZ Fresh. Amazon launched its service back in 2007 for its Prime users in many locations. Besides, companies that provide Amazon marketing services try to include it in their advertising strategies. 
You might wonder how to get your items on Amazon Fresh if you also sell grocery products. This article will answer your AMZ Fresh questions and show how this option works.
What Is Amazon Fresh?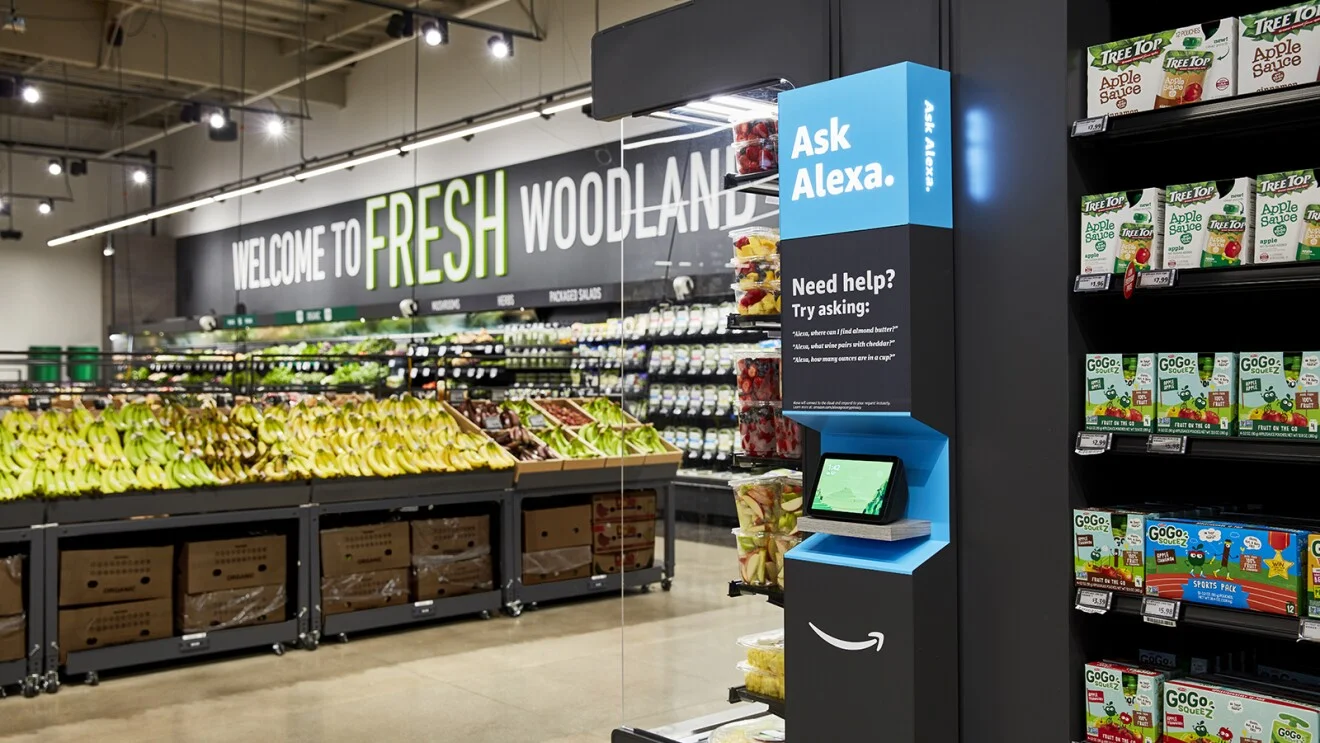 AMZ Fresh is one of the grocery delivery options provided by the marketplace. It works mainly with Whole Foods Market. This service is available via other grocery chains if you are outside America.
When AMZ debuted the service, it appeared with an additional monthly charge. However, now it is free for users with a Prime membership. They are only charged some extra fee if they do not meet the spending threshold. Purchases under $35 (or $50 in some states) incur a delivery commission.
This program provides over 500,000 products in the following categories:
Seasonal and local:

Locally-grown products, dairy, and honey.

Food:

Meats, dairy, seafood, bread, snacks, prepared foods, and beverages.

Personal care:

Hygiene products, cosmetics, baby products, toiletries, and skincare.
AMZ Fresh has historically been open only in some cities but more on that later.
How Does Amazon Fresh Work?
Whole Foods Market and Amazon Fresh deliveries are available for paid and free trial paid AMZ Prime members.
Using Amazon Fresh pickup is simple. Customers log in to their AMZ Prime profile or use the application to start shopping. They can pick up attended or unattended delivery and set a delivery time slot.
When using attended delivery, products are delivered in plastic bags, and clients must be there to get them. Unattended deliveries, in turn, are dropped off at the buyer's doorstep in special temperature-controlled tote bags.
Shoppers can also use Alexa—AMZ cloud-based voice solution—to help with purchases. Just tell Alexa to add whatever you would like to buy to your shopping cart.
According to the marketplace, the more you use this tool to order your products, the more helpful it will become as it remembers your preferences.
Why Sell Groceries & Gourmet Foods on Amazon?
You might wonder why you should sell gourmet foods and groceries on AMZ as a merchant.
Below are several reasons why offering food and gourmet goods on Amazon is a decent idea:
There is less competition: Unlike other niches on the platform, there is less competition offering gourmet foods and groceries.

AMZ has high standards: As the platform has such high requirements for the quality of items sold on its marketplace, selling gourmet foods and groceries is a fantastic way to set your brand apart from other sellers.

AMZ is a trusted company: With over 300 million active clients, Amazon is a trusted brand that buyers are comfortable shopping from.

AMZ is growing: The platform's Fresh grocery solution is increasing in popularity, which means that there is a chance for your company to grow as well.
The main reason to join the Amazon Fresh solution is that you can leverage it to promote your business in popular metro areas throughout America.
If you are not currently working on Amazon or selling in other product niches, consider selling gourmet foods and groceries on AMZ. It is a great method to reach new clients and expand your business.
But how can you become an Amazon Fresh merchant? Below we provide simple steps to being accepted to offer products within this category.
How to Apply to Sell Groceries on Amazon Fresh?
Now that you know why selling gourmet foods and groceries on AMZ Fresh is a good idea, you might wonder how to become eligible to sell in this category.
We will assume that you're currently a seller and have access to your Seller Central account. If not, the first task is to sign up to sell on the Amazon platform.
Before listing your grocery and gourmet food goods, you must get approval from AMZ to sell within this exclusive category.
The simplest way to get ungated to offer groceries on AMZ Fresh is to first go to any item in the grocery and gourmet foods category.
Then, copy the ASIN of any item, go back to the Seller Central dashboard, and click "Add a product."
Fill in the ASIN you copied and choose "Apply to sell." The marketplace will show a "Selling Application" form, and you will click "Request approval" to work in the grocery category.
Some merchants can even get automatic approval if they have been on the platform for several years and keep healthy metric scores. Nevertheless, most of the time, AMZ won't provide automatic approval.
Instead, the platform will ask for some business information and documentation before letting you sell on Amazon Fresh.
Ungating the Grocery and Gourmet Food Category on AMZ 
So, what is the documentation the marketplace wants from your company before being ungated to work on Amazon Fresh? Get the following things:
Live pictures of your goods and packaging.

A purchase invoice from a manufacturer or distributor.
These rules are pretty straightforward. However, there are some other aspects. For instance, the documentation that you send to A MZ should meet the criteria below:
It should be from the last six months (180 days maximum).

Each purchase invoice must include your business contact details.

The business contact info should match the name and address saved in your selling account.

Documents should contain the name and contact info of distributors and manufacturers of the item you are planning to sell.

The invoice should show that you have purchased at least ten items of the grocery and gourmet food goods.
Since AMZ contacts vendors you include on any application documents, keep in mind to verify all the invoice information.
If you are selling an item that AMZ does not currently carry, they might request additional info to ensure that your goods are safe for sale on its Fresh platform.
After presenting your selling application, it typically takes the marketplace a couple of days to process and approve it. Nonetheless, applying and being accepted as an AMZ Fresh retailer is only half the battle.
You should meet requirements as an AMZ Fresh retailer, so let's discuss selling conditions for gourmet and grocery product sales now.
Conditions for Selling on Amazon Fresh Delivery
If you are an Amazon Fresh merchant, you need to meet a few requirements to continue selling gourmet foods and groceries on the platform.
You will need to satisfy seller performance metrics, including:
Order defect rate: up to 1%.

Late delivery rate: up to 4%.

Pre-fulfillment canceling rate: up to 2,5%.
Several grocery item requirements have standards for controlling expiration dates, food temperatures, and more. AMZ also sets its standards for frozen foods and meltable inventory.
Check out Amazon's gourmet foods and grocery category guidelines before submitting a seller application. Below are some more guidelines you should know as an AMZ Fresh seller.
On controlling product temperatures
Temperature conditions are crucial for selling food products. Amazon's comprehensive Seller Guide states the importance of correct storage practices and food handling to keep product safety and sanitation.
All merchants must comply with state, federal, and local laws regulating the selling of food items. Thus, you need to contact the appropriate regulatory agency for more info on specific temperature-related laws that apply to your company.
On stock
Apart from complying with food temperature rules, there are other conditions that you should meet when working on Amazon Fresh. One such rule is controlling stock levels.
You cannot sell an unlimited amount of items on Amazon Fresh and still keep the account health. It's because AMZ has a special formula that Fresh merchants should adhere to.
Your inventory levels vary depending on the product category you are selling in, and it is essential to monitor your stock not to surpass the limit. 
If you are selling an item that Amazon does not currently carry, they might request additional info to ensure that your goods are safe for sale on AMZ Fresh.
On handling expiration dates
Another requirement of selling on AMZ Fresh is sticking to expiration dates. The platform's helpful Seller Guide discusses the significance of product freshness and how to appropriately label goods with expiration dates.
Goods must be labeled with "Sell By," "Use By," or "Best By" dates to guarantee that clients are aware of the item's freshness.
It is necessary to remember that AMZ Fresh goods have a shorter shelf life than traditional products, so track your stock levels and replenish your inventory accordingly.
Boost Your Grocery Sales on Amazon Fresh Market
Now you are aware of all the ins and outs of AMZ Fresh as an effective method to sell groceries on the largest global e-commerce platform. While applying for grocery selling privileges is a complicated process, it is well worth it, especially as this service continues to grow in popularity. 
What's next? How about driving more traffic to your product listings by generating positive reviews? This task is easy as ABC with a proper feedback management tool. Register for SageMailer's free trial and put your review generation on auto-pilot!