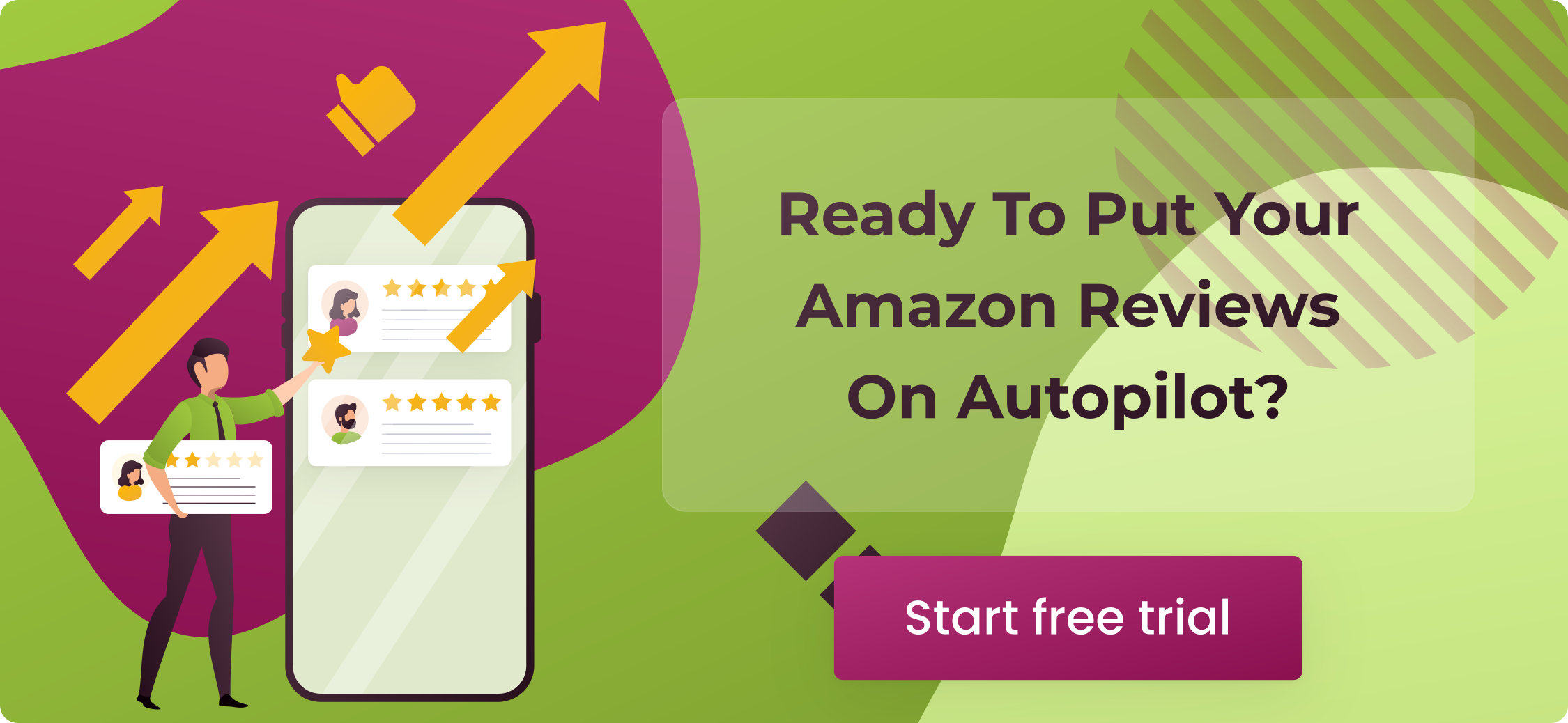 Creating a storefront powered by Amazon is another opportunity for Amazon brands to stand out. What's more, making it requires no technical knowledge or skills. You must use pre-developed functionality to create a full-fledged online store powered by the platform. The task seems straightforward. Still, you must do your best when designing and developing a landing page sales funnel. Let's find out how famous brands used the AMZ storefront to promote their products better. And review the distinctive features of their sales pages. 
What Is an Amazon Storefront?
An Amazon Storefront is a landing page you can create right from your Seller Central account. It combines a simple sales page with the full-fledged eCommerce functionality the Amazon marketplace provides. Additionally, brand owners registered in the Brand Registry can create Amazon storefronts. 
Why do brands on AMZ bet on this opportunity? By the way, creating a storefront is entirely free, but this is not the only advantage of the opportunity to develop your store based on the platform. Your branded store helps prospective buyers develop a better brand understanding and build associative bonds with your company. And become more committed to your brand. A storefront is a tool to build brand awareness and improve recognition without leaving Amazon and investing a fortune in custom eCommerce website development and marketing.
By the way, as for your store marketing, you are welcome to use all the available digital marketing tactics to attract traffic from third-party sources. You can also consider joining the Amazon Brand Referral program and get referral fee discounts when attracting users to AMZ from elsewhere. 
In a nutshell, creating an Amazon storefront is an ultimate win-win for brand owners and their buyers. Still, you must make it outstanding, memorable, and enjoyable. So let's find out how to set up an Amazon storefront right and what ideas you can embed in your store. 
How to Set Up a Storefront
Setting up your store is also easy. First, get started in your Seller Central account and follow the intuitive instructions. To build your key features, for example, a product line, you will have to use drag and drop functionality – no coding is required.
Also, prepare your branded images before getting started with AMZ storefront development. For example, you can use a high-quality logo image at the top of the page, product images or sections with categories on the front and center, lifestyle images and videos to better connect to your users, showcase your product, explain how it works, and much more. Despite its simplicity, the AMZ store comes with many opportunities for customization and creativity.

How to Check Someone's AMZ Storefront?
Now let's learn how to find a storefront on Amazon. 
Enter the AMZ website address

https://www.amazon.com

in your browser and click on it. The platform's homepage will come up on the screen. Now look for "Amazon Storefront." 

You will get a list on the screen. Choose the "Show more details" option next to the storefront that interests you. Then, click on the "Details" button on your screen's left-hand side and proceed with the "View seller's profile."

‍

The merchants' profiles will be displayed on the screen. Now scroll down and go to the "Seller Dashboard."

Next, find "Manage storefronts."

Input the name of the merchant whose storefront you are looking for needs in the search bar, and press "Enter." The first result coming up on your screen will be related to this store. If you click on that storefront, it will redirect you to the relevant seller or website.
To follow some brands in the marketplace, type the seller's name into the search bar, and click "Visit the Storefront" on their product listings. Then, choose the "Follow" button once you arrive at their AMZ Store.
What Are Influencer Storefronts?
As mentioned earlier, storefronts are custom AMZ shops for recommended goods. Influencers create and customize their page with products that they like while participating in Amazon Influencers program. As content creators, they recommend goods to their audience. Storefront pages can combine products, categories, images, videos, and live streams. These feature items that the influencer uses or reviews.
To follow the Amazon storefront of influencers, just click "Follow" on the right side of the AMZ shop's page. Then, you can simply find the storefronts you follow using this path on Amazon.com: Account & Lists > Account > Your Amazon profile. The "Who you follow" section will show you the bloggers you follow!
Amazon Storefront Examples and Ideas
Let's see some examples that come with simple yet effective UI, seamless and enjoyable UX, outstanding designs and branding, and other creative approaches you can get inspired by. 
Amazon Basics landing page is a brand store that showcases the main product categories the buyers can choose from on Amazon. With the help of this storefront, shoppers can quickly navigate the page, choose the type and move on to product pages. It is one of the great examples which shows how to combine simplicity, a seamless and intuitive shopping experience, and noticeable brand images. In addition to the product categories developed in banners, Amazon Basics has a menu in the header and one more menu section on the right. Hiding the menus is a good idea when you have many product categories, so use this example when working on your storefront UI development. 
As another inspiring landing page on the platform, let's pay attention to Callaway. These sports brand also doesn't complicate the user experience and interface. It can also serve as one of the Amazon storefront header image examples – they use their logo on a black background only to overload the users with visual information. The design of their web page is classical, but there is an advanced feature they use – the search bar. It can be an option for the stores focused on driving repeated purchases since, in this case, the buyers are more likely to look for a specific item instead of browsing them all. 
As always, Lego is recognizable at first glance. Their bright colors and highlighted logo image attract attention immediately. So the creators of Lego decided to make it bright and colorful, showcasing their bestsellers from different categories. And here is what makes this example prominent – they also use an in-build recommendation engine which is pretty promising for sales growth, plus a video in the landing page footer to drive engagement and improve behavioral factors on the page. 
PK Grills tell their brand story using the power of video marketing. Fortunately, you can (and should) add videos to your Amazon storefront main page design, so let's review how this brand handles them:
They use a video right below the header image.

PK Grills use an auto-play video to immediately demonstrate their device in action to the users. They also use a lot of white space to avoid overloading shoppers with visual information and noticeable calls to action.

As the last point on the page, they showcase their bestsellers and use a section with recommended products. 
It is one of the best Amazon storefront examples since design thinking is perfectly combined with marketing. Let's analyze the Godiva storefront in more detail. Firstly, pay attention to their Amazon storefront banner image example. The chocolate images are instantly shoppable. Then, the brand uses the product section classified into different categories and lists their products with a price and rating immediately visible. The sales funnel developed brilliantly in this case. There are at least three purchase-triggering touchpoints with the users across the landing page. 
Advil also decided to showcase its product offerings on its landing page instantly. Still, their storefront also has design and marketing ideas to grab. For instance, let's review their Amazon storefront header image example – they use the image of a person climbing to the top, which is encouraging and motivating. Then, they promote their bestselling solution using two banners and offer other pain management products.
Conclusion
All the storefronts we have reviewed above have an excellent design and pitfalls-free UI. But pay attention to the trick used by some of the stores. They showcase their products instantly, providing an accurate price and product rating right on the home page. The latter can be powerful for encouraging the users to make a purchase, so you are welcome to improve your products' ratings. 
With SageMailer, this task becomes more manageable. This application allows you to contact your previous buyers and kindly ask them to share their feedback. SageMailer also notifies you each time you receive a new review so that you can manage your online reputation in real-time. 
Still, these aren't all the features SageMailer comes with. You can unlock them all in a free trial, so get started right now!