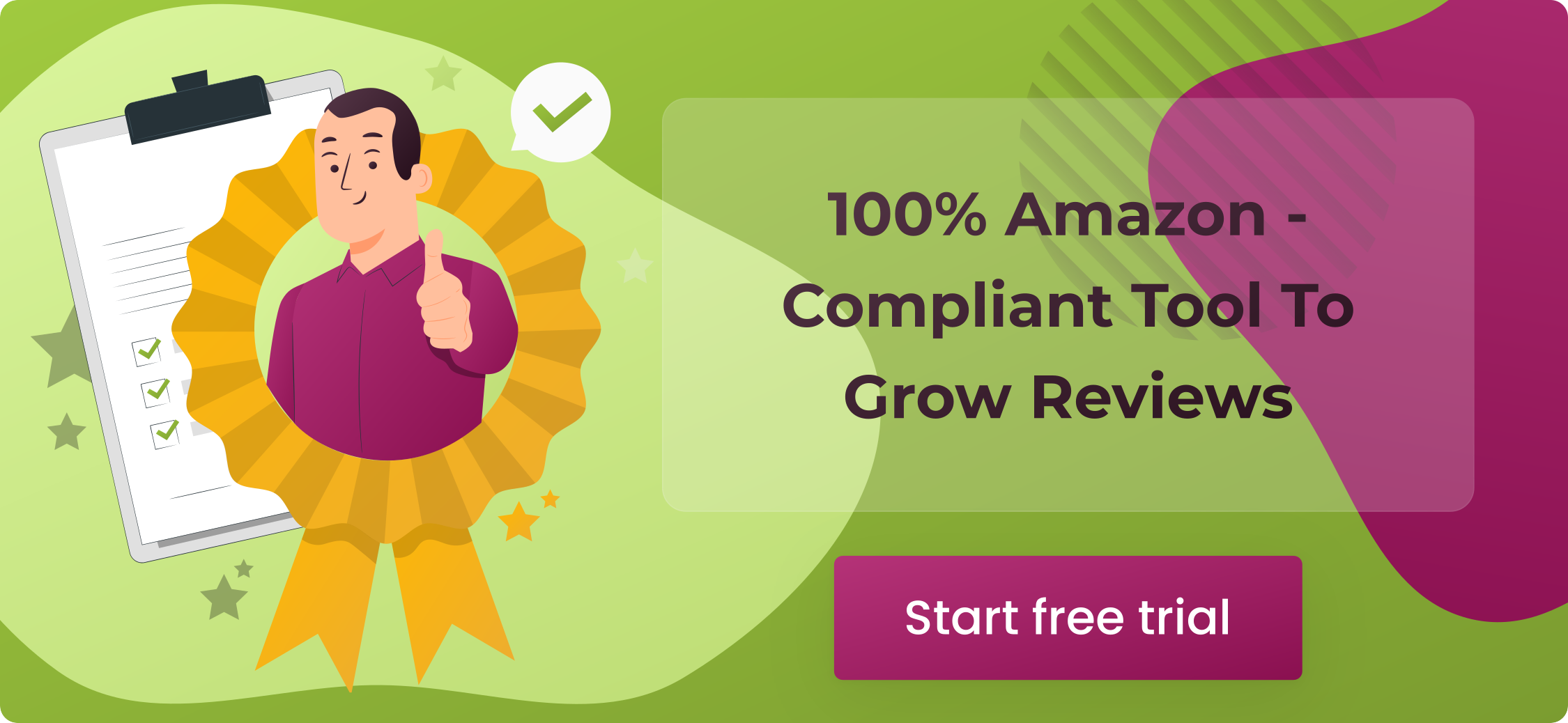 If you are selling on Amazon, it stands to reason that you want to sell as many products as possible. Some people will sit back, relax, and hope the sales roll in. Unfortunately, while they may get a few sales trickling in here and there, their Amazon product listings will never reach their full potential. You need to look into Amazon search engine optimization to make money on Amazon. Thankfully, it is a pretty easy (albeit ongoing) process.
We recommend checking our Amazon listing guide to ensure you've set up everything correctly while adding your items to the marketplace. Then, proceed with the optimization.
What is Listing Optimization on Amazon?
Amazon listing optimization is the process of tailoring your listings so that they rank as high in the Amazon search results as possible. Such actions might include optimizing content such as title, description, and photos, racking keywords, and improving your seller reputation.
Your goods rise or fall in the search results depending on how you build your listings' front and back end. Conversions and pageviews also play a significant role in ranking your goods in the search results.
Amazon listing optimization is essential for your performance as the platform is very competitive. Thus, you need strategies to get a higher Conversion Rate and Click-Through-Rate and earn more revenue with more sales. 
Why Optimization Is Important
There are a lot of people who are selling on Amazon. In addition, a great number of sellers promote the same products as you. It means you must be seen before your competitors in the search results. Amazon listing optimization is how we can accomplish a lot of this.
If you improve an Amazon listing (and we will give you a few ideas on how to do this soon), you will notice that sales will increase. It may be because:
You are found in more searches. Therefore, you are more likely to gain sales.

You have secured the 'Buy Box' on the AMZ detail page, which means you are the automatic seller 9/10.

Your product descriptions and images are better. It means you will have done a better job of convincing people to buy from you.
Amazon listing optimization essentially boils down to getting your item found and convincing people to buy it once they have seen it. Of course, high sales help to improve your optimization even more (Amazon loves products that sell well!)
If you are not optimizing your detail pages, sales will be kept to the absolute minimum. Therefore, you must do a spot of optimization the second you list a product.
Remember, many factors influence where you are found in the searches and, ultimately, whether somebody purchases from you or not. In the following sections, we will talk about ways to improve an Amazon listing that you have a bit of control over. If you get this right, we are positive that the other factors will start to fall into place, and you will do better than your competition.
Customers always wish to know how to find best sellers on Amazon, and sellers, in turn, strive to become better rated. Here is when Best Sellers Rank comes into play. Read more about BSR Amazon meaning to optimize your products and achieve sales success.
5 General AMZ SEO Best Practices
Do not repeat your keywords.
Concentrate on delivering a positive client experience. Write naturally and concentrate on giving shoppers the information they require to make a buying decision.

Keyword repetition (well-known as keyword stuffing) might work against you and be counterproductive. Keyword stuffing appears when sellers use the same search terms repeatedly in their content. While it was a satisfactory SEO practice some time ago, it made a poor user experience because it was too difficult for clients to find the products they were searching for. Keyword stuffing is a negative SEO technique and can now cause penalties and a loss of possible clients.
Guide sales copy on your client.
Reply to previous seller questions and other inquiries on your AMZ listing.

Try to predict and focus on what your client would like to know about an item, as opposed to what you wish to say about your item.
Help boost your rankings.
Utilize

Fulfillment by Amazon (FBA)

.

Leverage

A+ Content

by participating in

Brand Registry

.

To get the Prime badge and fast free shipping, become an Amazon Prime seller. It's included when you enrol in FBA. It might help draw in clients who regularly look for merchandise exclusively with the Prime badge.
Implement these basic style tricks into your listings.
Be explicative but concise and clear.

Be persuasive but not gimmicky or pushy.

Be truthful and accurate about item quality and condition.

Avoid making subjective or exaggerated claims.
Download the Amazon Quick Start Seller Style Guide
Develop excellent detail pages by pursuing guidance on things to avoid and uniform formatting for:
Title, numerals, and capitalizations.

Brand names, symbols, and trademarks.

Dos and don'ts for main feature details.

What to add and not add on AMZ descriptions.

Extra image tips and how to bypass a quality alert on the listing.
By enhancing your AMZ SEO game, you may help drive item visibility, enrich the customer journey, grow your opportunities of connecting with more clients, and stimulate sales.
A Short Guide on Keyword Optimization (SEO)
Amazon listing improvements should start with keyword optimization. Your keywords will allow you to get found in Amazon searches. If you have ever done any SEO before (e.g., helping your site get found on Google), the process of Amazon SEO optimization is very similar. Only we will be focusing more on your content. You won't need to be spending days and days building up backlinks. No external link is going to improve your Amazon listing ranking.
So, what are keywords? They are the words that potential customers will be tapping into the search bar to find products they want to buy. Amazon does a pretty good job of serving only relevant products to searchers. You should probably take the time to get a feel for how the Amazon search engine works. Tap in a couple of search terms and see the relevant results you get.
Before you can carry out keyword optimization, you will want to know what keywords you want your products to rank, e.g. which ones you think will deliver the most benefit to your bottom line. Some people will use a keyword optimization tool for this. The keyword optimization tool can help to provide relevant keywords for an AMZ listing. We suggest you also browse your competitors to see what they rank for. Do not be afraid to get a bit more experimental with the keywords. It may be easier to tap into a smaller niche than trying to get your products listed among the" big boys."
Generally speaking, you will want to try and narrow your keyword list. It will ensure that you are more likely to be found by those who want to buy your products. For example, look at the way this keyword evolves:
"Dog Beds". It is a good keyword, but it is far too generic. It would be difficult to get found.

"Red Dog Beds". Ideal for those who want a specific color of dog bed, and it can lead to increased sales. It may still be too generic.

"Red Dog Beds for Large Dogs". It is a fantastic keyword because it is highly specific. You can get even more specific, but this keyword is a great starting point.
You will probably be experimenting with your keywords over time, so at the start, you will just want to jot down a few ideas to get a feel for what you should be aiming for when learning how to improve your Amazon listing. Next, let's discuss how we can incorporate these keywords into our Amazon product detail page.
Title
Your title needs keywords, so don't forget about the Amazon product title optimization. It needs to show what your product is all about. Not only will it help you to get a boosted ranking in the Amazon search engine, but it can also attract people to click on your link. Many people would "stuff"' keywords into their titles in the past. Don't do this. It will work to your detriment nowadays. Instead, just try to make your title as descriptive of the product as possible. A keyword or two is good. They are needed but don't go over the top.
Keywords box
When you list your product on Amazon, there will be a small box to fill in for keywords. You can add five or six keywords here. Choose highly relevant ones for your product because Amazon will consider these when ranking you. It won't be the only factor they use to rank you in their search system, but it will undoubtedly be necessary. If you use a keyword optimization tool, you can better understand what your competitors are doing here. Don't forget to incorporate your ideas from keyword research for better Amazon search terms optimization.
Product description
It is where the real fun happens in Amazon product page optimization. You will want to include keywords in your product description. Don't stuff keywords; just let people know what a product is about while at the same time ensuring that the content reads well. Scatter five or six backend keywords throughout the page with your product descriptions. Make sure that you include headers and bullet points here. Not only will it help you to get ranked higher, but your buyers will be able to scan through the text a little bit easier.
Your product description will probably be a significant factor in optimizing your product listing. It is because not only will it directly impact your position in the searches, but it will also have an indirect impact by increasing sales, which is ALSO tied to ranking in the searches.
Category information
Of course, you will always want to ensure that your products are listed in the correct category. It is essential when it comes to Amazon product optimization.
In some categories, you may have a few additional sections to fill out on the product detail page. Make sure you do this because it will make your listing noticeable when the searcher filters results….which most of them will be doing!
Product reviews
Customer reviews are crucial on the Amazon platform. They give social proof that your items are of a high standard. Nonetheless, getting item feedback isn't easy, especially for new items/new sellers.
Using automated feedback services like SageMailer can relieve the hassle of requesting customer reviews.
You can stand out from the competition by using customized templates proven to result in higher engagement levels from clients.
Item rating
Offering the high-quality products you described accurately is the best way to receive 4 or 5-star reviews. If you gain any neutral or negative reviews, check if they are within Amazon's rules.
For instance, if a shopper leaves seller feedback as a product review, you can request the platform to remove it.
A Few Words on Content Optimization
Many people looking into how to improve their listings on Amazon are trying to rank higher in the searches, but they also want to increase the sales they make when people land on their product pages. It is where content optimization comes into play. It can be split up into two categories: images and text.
Images
Your product pages need to be full of quality images. Make sure you have five or six photos (minimum) looking at the product from various angles. Ensure these images are high resolution and look professionally shot, e.g., use a photo tent to photograph the products and shoot the items on a white background. Do not stand there, holding an item in front of the camera. That isn't professional at all.
Remember: in some situations, you can also add a video to your product listings, so if you can shoot a professional video, this may help.
The purpose of adding better images is to make it easier for a person to understand what they are buying. No photos or blurry images will translate to no sales.
Text
We talked a bit about the text in the SEO section. However, the text will go far beyond simply allowing you to rank higher in AMZ searches. For example, your product description will tell somebody what a product is about and, hopefully, convince them to buy it. At the same time, you will want to be weaving your keywords into the text to improve sales.
When you optimize your text, you will want to ensure that you give an overview of what a product offers. The benefits it brings to the table and a little bullet point list that somebody can quickly browse through if they do not want to read everything on the page. Consider what you would like to know if you were buying a similar item and include it on the product listing.
DO NOT just copy and paste product descriptions from your wholesaler. It doesn't allow you to stand out from the crowd and may harm you more than it helps.
If you can't type fluently in English, make sure you hire somebody who can. Then, let them write your product descriptions. Even when they include all relevant information, poorly written descriptions generally translate to a lower number of sales.
Listing optimization is a key to driving sales. However, sometimes customers tend to pay more attention to your items' reviews than the quality of your listing description. So, to ensure your success on the platform, try to generate as many comprehensive testimonials as possible. A quick way is to participate in the Vine Program, which brings merchants and trusted reviewers together. Read our article to learn how to get on Amazon Vine and enjoy its benefits.
Conclusion
Honestly, once you start to get into the swing of things, learning to improve an AMZ listing isn't necessarily hard. Many people say that other than making sales, it is a 'fun' part of the process. It is because listing optimization allows you to experiment and see the direct impact your hard work has on sales. You will learn to love it anyway. Product optimization never stops. Even if you feel your product is selling 'well enough, you still have the opportunity to tinker with it and maybe squeeze a few more sales.