A few weeks ago, without an official announcement, Amazon added a new "Request a Review" button in Seller Central. The button is not yet available to all sellers and sometimes isn't shown for certain orders. So what is this button and what to expect from it, let's try to solve this mystery.
Amazon "Request a Review" button - facts and features
On the detailed order page, some sellers have begun to see a new "Request a Review" button, it appeared next to the traditional buttons "Print Packing Slip" and "Refund Order". The button appears with different time intervals and depending on the type of your product or category, it can appear from several hours to 5 days after the completion of the order.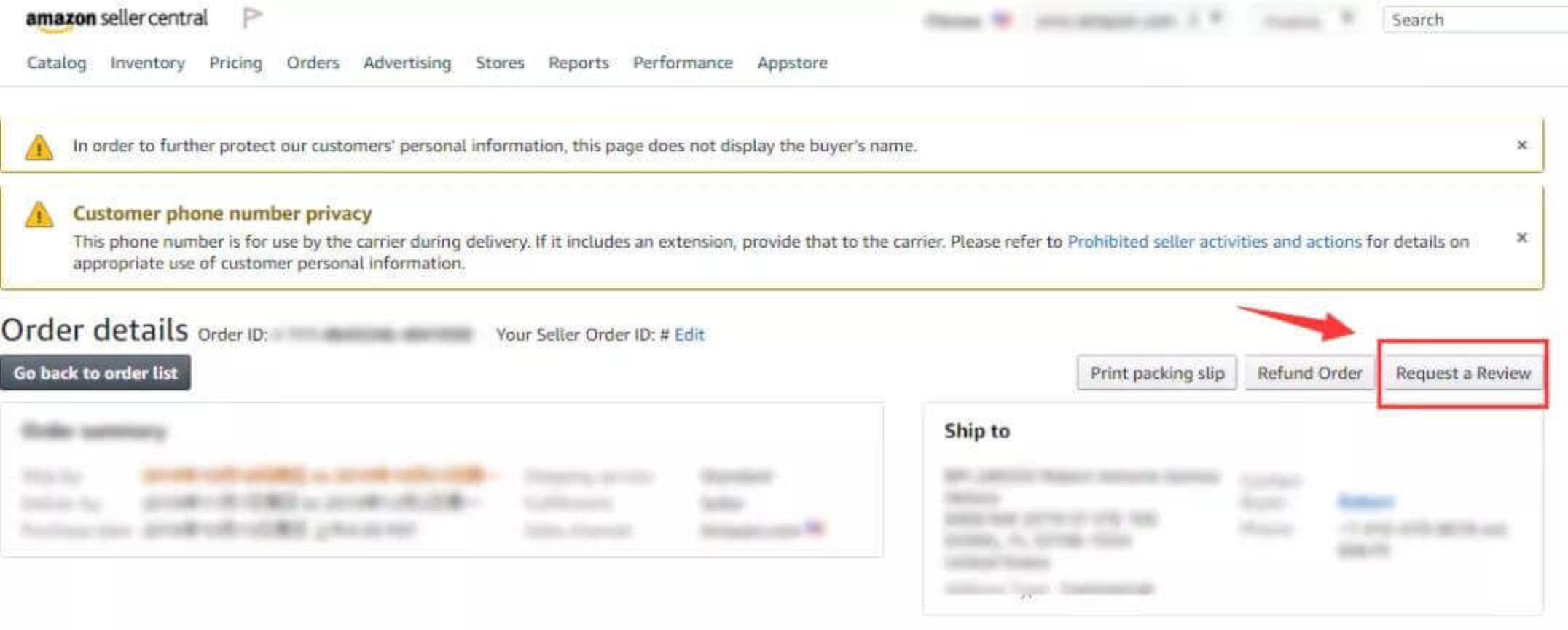 It's logical that many sellers so far haven't risked clicking on this button due to the lack of any information from Amazon. But if you still click on it, the button will simply disappear and unfortunately, the further process remains unknown to us as we see just a brief Amazon note.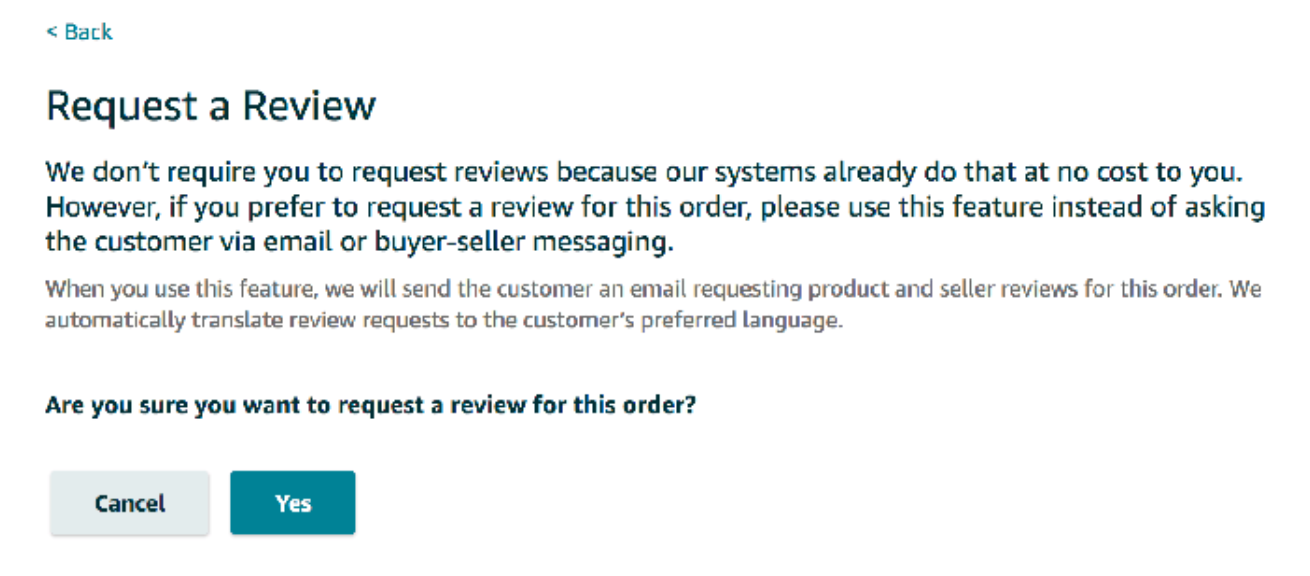 Why the new button does not appear in my Seller Central
This usually happens for several reasons. This user may have already left a review about your product and Amazon does not want to send a duplicate letter. Another reason is that the seller uses third-party feedback management service and has already sent a review request through it.
If you are one of those sellers for whom this button is not yet displayed, don't be upset, it's just a matter of time. Large platforms like Amazon often test new features on a small cluster of users to gather the necessary information. So you can expect this feature to be rolled out shortly.
At the moment, the innovation is available on the US and European marketplaces and shortly it'll become clear whether Amazon is going to launch a new feature globally. It all depends on the information that the platform will collect on the most active marketplaces.
What are the implications of using the "Request a Review" button
In one of our last articles, we already said that recently Amazon has begun to more strictly monitor seller accounts for TOS compliance. In many forums, sellers complain that Amazon has restricted them to contact their customers indefinitely for very vague reasons. And now, this review request feature, sanctioned by Amazon, brings even more suspicion.
Due to this, Amazon has updated its communication guidelines https://sellercentral.amazon.com/gp/help/GQHQGBTD7XB7EECN to clarify the policies and confirm that no major changes have occurred.

You can still use the Buyer-Seller messaging system and 3rd party services to send product and feedback requests. And you can still use the links to direct buyers to leave a review or feedback. More detailed information can be found on the messaging overview page: https://sellercentral.amazon.com/gp/help/help.html?itemID=202125900&language=en-US
At the same time, don't forget the rules that must be strictly followed to comply with Amazon Terms of Service. We decided to briefly go over the main points disclosed in our article Temporarily restricted from initiating contact with buyers: How to Request Product Reviews Safely that you should avoid when messaging your buyers:
Any manipulation of reviews is prohibited. That is, you cannot ask the buyer to leave only a positive review or to convince them to change a review. This includes requests to contact a seller in case of any problems with their order before leaving a review or any phrases such as "if you like your product, please leave a review."

Offering discounts, coupon codes, gifts or free items in exchange for reviews. Sometime in 2016, Amazon allowed sellers to offer free products or discounts in exchange for a review, but these times are long gone. Now for such an action, you can easily get account suspension.

Inserting certain links. Amazon rules prohibit the insertion of external links outside of Amazon or links to detailed product pages or storefronts in the messages.

Sending advertising or promotional messages. Communication with customers should be limited to their recent purchase. Sellers cannot advertise their other products, new items or send buyers to ane third-party websites, including the brand's homepage.
Should I use the "Request a Review" button
Considering the enormous impact of reviews on product ranking, as well as sales conversion, most sellers consider it their main goal to establish a stable mechanism for receiving new reviews. Amazon's new feature offers a quick solution that is suitable for sellers who have very little time or for sellers who haven't got any strategy for getting feedback.
How does the Amazon-generated review request look like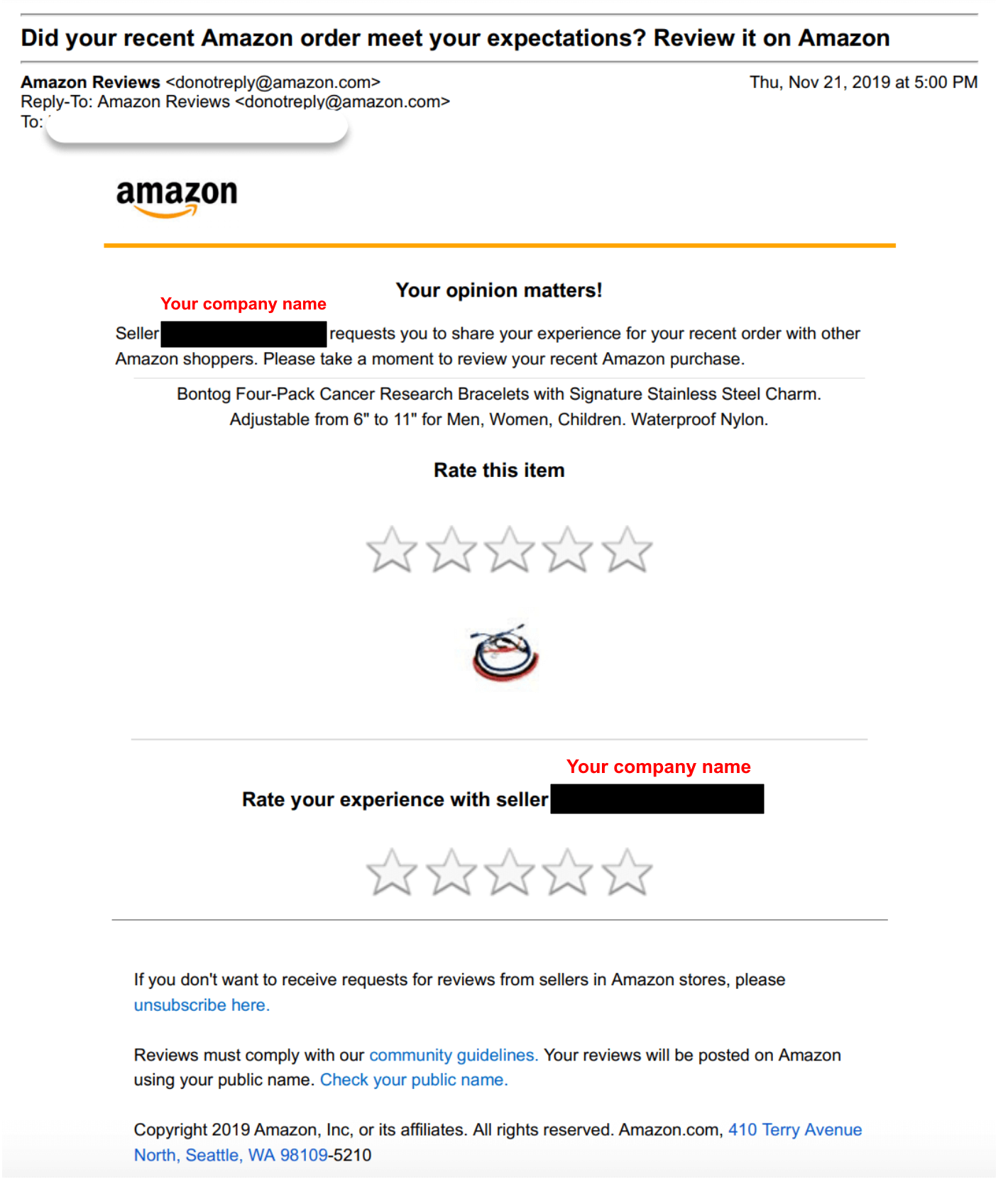 But this function has obvious drawbacks, especially when it comes to increasing the number of reviews.
Firstly, you can't somehow automate the "Request a Review" button. And if you receive a large number of orders every day, you simply don't have enough time to manually open the order details page and press the button. Using 3rd party Amazon feedback services, you can automate the sending of review requests for thousands of orders in just a couple of minutes. Moreover, you can automatically add dissatisfied customers to the blacklist, which is impossible when using the new Amazon button.
Secondly, you cannot manage the content of the letter, which deprives you of the ability to personalize messages. Amazon generates robot-like letters, which most buyers will simply ignore. With seller tools like SageMailer you can craft your unique message, find an approach to the buyer and prompt them to leave a review. Experienced sellers know that exceptional customer service satisfies customers and significantly increases the chances of earning positive feedback.
Another important advantage of custom emails is building brand awareness by displaying your logo or company information. In its turn, Amazon tries to depersonalize its emails as much as possible, fitting all sellers under one comb, thus taking away the opportunity to establish personal relationships with buyers. Using SageMailer, for example, you can send the buyer useful tips about your product or an attachment with instructions, and also ask a buyer to contact you in case of any questions. This approach before a buyer received their purchase not only reduces the likelihood of receiving a negative review but also lays the foundation for long-term relations between the brand and the customer. And this, in turn, increases the chance that the buyer will leave you a review after reading your custom email.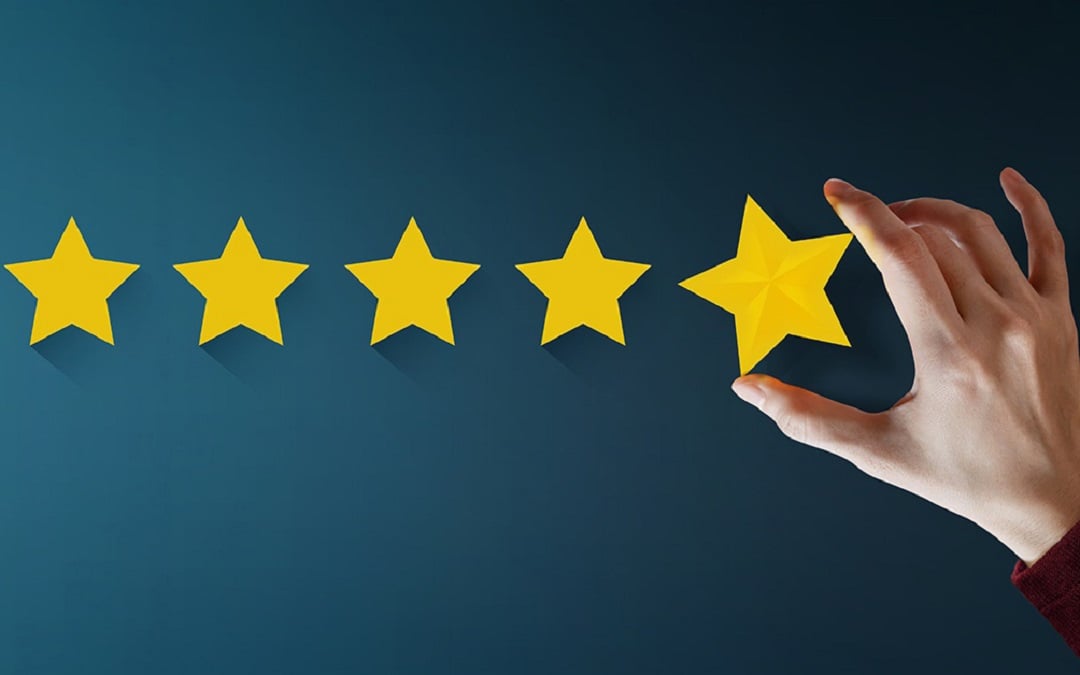 Final thoughts
If you have a small business with only a few orders per day and you have not set up email automation yet, then the new Amazon feature is just what you need, just click a button and your customers will receive a review request.
But you need to remember that formal and generated emails will never be as effective as personalized ones. Due to the limited number of communication methods approved by Amazon, it's vital to increase the effectiveness of these communications. Therefore, custom emails are currently the best way to generate product reviews and seller feedback, and this process can be put on autopilot in just a few minutes using services such as SageMailer.
Be that as it may, for fans of more formal letter templates, SageMailer will soon add a template written in the official Amazon language (the one Amazon sends when you click the new "Request a Review" button) to the list of templates and you'll be able to use it in your campaigns.