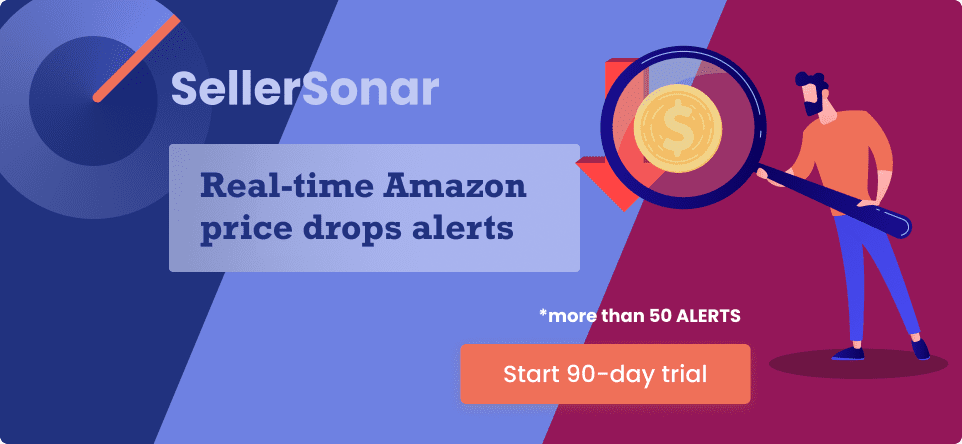 Why direct Amazon complaints aren't that bad
If you dream about customers who would never complain, then that dream is not really in touch with reality. Problems with orders and shipments do arise. Moreover, there are a few people who are not easy to satisfy, even if there were no problems with regards to your transactions.
Direct complaints from customers are actually better than having them post on public their negative feedbacks about the items you display and sell. At least they prefer to use Amazon email for complaints. A direct complaint allows you to communicate with your customers and work on the problem before the situation worsens.
When your customers utilize an email address for Amazon complaints, it's just a few clicks away for them to contact you when they have an Amazon order complaint. It's a simple process.
Moreover, customers can also easily press the "Get help with order" link, then take note of the procedures provided. If you registered with FBA or Fulfilled by Amazon service, then the site will do the customer service part for you.
When there is an Amazon complaint even when the orders are done, the client will have to visit your profile. On your own page, customers will have to press the "Ask a question" link, and the site itself will guide them until their clarifications or criticism has been sent.
What is the A-Z claim?
What's the scenario when you disregard Amazon's customer complaints? In this case, it is very possible for the sellers to encounter an A-Z claim.
It's a claim that guarantees the transactions of clients are secured, ensuring the quality or condition of the item, the time it's sent, etc. A customer is qualified for this claim once these rules are met:
The buyer tried to call or message the seller using Amazon's system at least one time.
The seller has no comment or action about the complaint within 48 hours. If sellers will not reply to a buyer, the claim will be approved by Amazon and the account debited.
If one of the A-to-Z conditions are met.
Conditions for A-to-Z claims
Customers are free to file claims with the conditions below:
The dealer did not send the product 3 days following the maximum expected date of delivery or 30 days following the purchase date, whichever comes first.
The product received by the buyer is with a different quality as advertised, defective, or the buyer changed his or her mind and decided to return the product by following Amazon's return policy. If the customer has not been refunded with the right amount, he or she must:
Communicate with the seller within 30 days from the day the receipt was given.
Stamp the item within 14 days when it is returned so that he/she will be entitled to a refund.
The replacement or refund was approved by the seller, yet the buyer was not given the right amount of refund or didn't receive a replacement.
The customer was not satisfied with the services provided by the seller.
A customer would like to return a product internationally but the seller didn't:
Give the return address
Offer a return of label which is pre-paid
Give the whole refund and not asking for the product to be returned.
The buyer had been charged in addition (e. g. payments to customs for shipment to the US), and the dealer did not pay for those expenses.
The client patiently waited almost 90 days from the expected delivery date to file his/her claim.
Sellers have to take feedback and complaints seriously in order to minimize the possibility of receiving negative ratings from customers and even suffer from A- Z claims.
And what about seller feedback?
In terms of Amazon marketplace complaints, Amazon cares not only about buyers, but also about sellers.
So, as a seller, how do you deal, through public feedback, with a customer who makes a complaint to Amazon? Here are a few tips:
Act immediately. Giving time for negative feedback to grow will lessen your chances of discarding it. Get more information about A

mazon remove seller feedback

.
Try to know if the feedback transgresses the community guidelines provided by Amazon. If that is true, you will need to file a request to Amazon for them to consider it being taken away.
On the other hand, if the feedback followed the community guidelines, seek to appease the concern of your customer. Amazon will permit you to contact your client and know the details of the circumstance.
If you have successfully resolved the issue, ask for feedback removal from Amazon; however, the customer should not be pressured in this situation.
Allow yourself to be notified by feedback alerts, so you can be updated when negative feedback comes on your way again.
Even if negative feedbacks are inescapable, you can still maintain a good reputation as a seller as long as you deal with your customers fairly and wisely.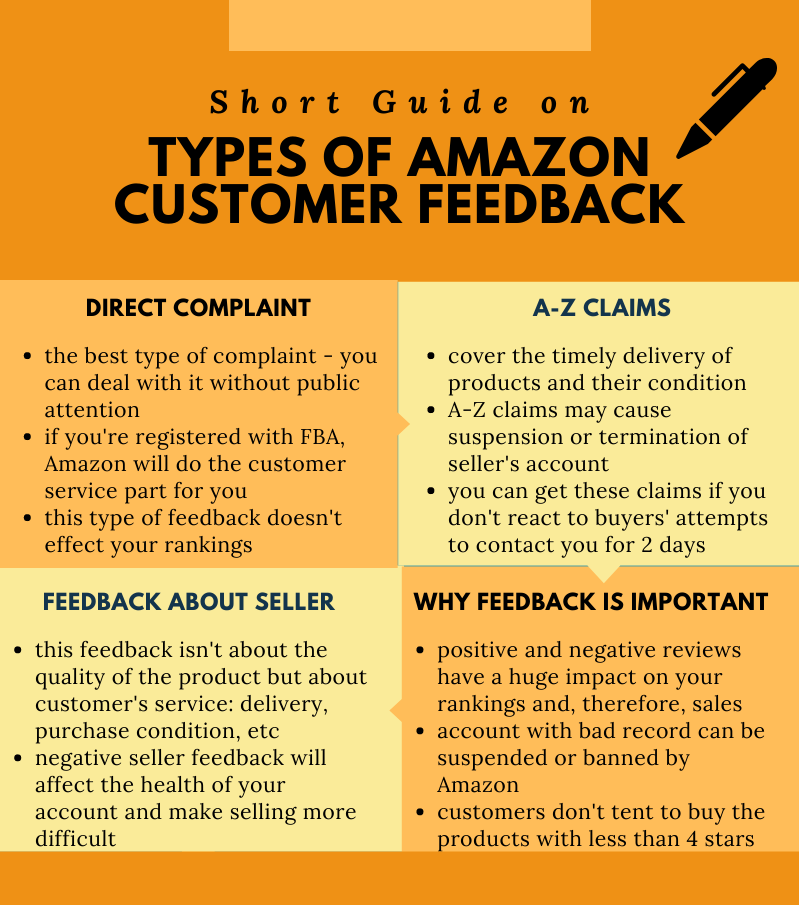 Why does feedback on Amazon really matter?
The following are reasons why feedbacks on Amazon should be taken seriously:
It affects the Buy Box. The "Order Defect Rate" is a measurement that affects the Buy Box system of Amazon, and seller feedback plays a major part in this. To keep things leveled, it is typical for a seller with a good reputation to overcome the Buy Box compared to a seller who continually keeps a bad record of upsetting Amazon clients.
Buyers can see the ratings on your feedback. Amazon keeps track of all the feedback you get as a seller and sum it all up into a total feedback score shown in percentages. Your rating will depend on the number of feedback you've received in the previous 12 months. Amazon will post either your rating for 12 months or your rating for a lifetime on the page of product listings.
Amazon disciplines Bad Record Sellers. Amazon actually uses the Order Defect Rate, to keep an eye on your business. If your feedback rating goes below their standard of performance, you can be suspended, or worse, be banned. At present, an Order Defect Rate lower than 1% is what's required by Amazon.
It is a business asset. In a pattern where sellers and buyers don't really interact face to face, feedback on Amazon is an essential asset. For example, you want to purchase the shop of your competitor, the first thing you would probably look at is the feedback rating of the seller.
Few buyers overlook the Buy Box. It is a fact that almost all orders are done through the Buy Box. For that reason, a considerable percentage of customers overlook the Buy Box and take a look at other sellers found on Amazon. It is in this area that Amazon shows your feedback rating, giving a chance for customers to go for the seller with the best rating.
Feedback offers you an advantage. There are more than 300,000 merchandisers being added on Amazon every year. Even if you're an established merchant on Amazon, this still means more competition. Therefore, every feedback you receive from different customers that are positive will keep safe your business in a growing number of competitors.
How to comply with Amazon rules
Even if proactive feedback handling is allowable in Amazon, there are still important guidelines that sellers have to follow:
Don't offer incentives. Though sellers are allowed to request feedback from their customers, they are not permitted to give incentives to their customers in bribery of giving or deleting feedbacks. There is no neutral ground, and any pursuit to control feedback is forbidden.
Pressuring buyers is a no-no. This is common sense, sellers pressuring buyers neglects the true function of feedbacks. This is a violation against the policy of Amazon, and this also reduces your reputation as a seller as it is an act of disrespect.
Don't deceive your customers and don't falsely promote your items. The messaging tool for buyers and sellers serve only two main purposes: fulfilling orders and replying to client inquiries. Even if feedback requests are naturally a part of finishing orders, merchandisers shouldn't play games with Amazon's system. Joining with websites outside Amazon while being part of Amazon is an out of bound action.
Ask only once. Even if Amazon allow their sellers to ask feedback from clients, they should ask one feedback per order only. It is a prohibited practice to ask more than one time. Remember that a request should be asked only after the customer has received their package.
Respect customers who don't want to participate. Customers are free to opt-out of unrequested messages from outside-party sellers in Amazon. Several buyers actually do not opt-out, but it's always better to respect those who opted out.
Check regularly the guidelines provided by Amazon. At times, policies on Amazon change every now and then, and sellers who are smart are well informed of this. It is every seller's responsibility to review the guidelines of Amazon in a regular manner.
How to ask feedback from buyers properly?
Shoppers in Amazon have other businesses to attend to, so they will not worry themselves in reacting to feedback messages that aren't carefully thought of. To construct an effective request, being straight to the point, professional, and polite is necessary. It is suggestive for request feedbacks to be:
Designed in a way that you are approaching your buyer personally.
Comprehensive for customers to understand how they can input their feedback.
Compliant with the rules that Amazon has set.
Free from typos and errors.
SageMailer can help you to automatically ask for product reviews without the risk of getting suspended. Try our service for free – 21-day trial!
Conclusion
Customer complaints on Amazon can be a good way for your business to improve. Nevertheless, they can also paint dark colors to your credibility as a seller. Therefore, good practices can be of big help to transform Amazon complaints to customers that are pleased.
Maintaining your good reputation as a seller plays a major part in your success in Amazon. Remember to keep a close and regular look on the Feedback Manager which is found on the Seller Central page to be continually updated with ratings.