Something went wrong while importing your orders from Amazon
We know that this message is the one you least want to see in your account, but unfortunately, sometimes it happens. Don't worry, now we'll tell you how to deal with this in just a few minutes. One of the reasons you see this warning is that you've revoked SageMailer's access to your Amazon account or your MWS Auth Token has expired.
There are a couple of simple steps you'll need to do to repair your orders importing.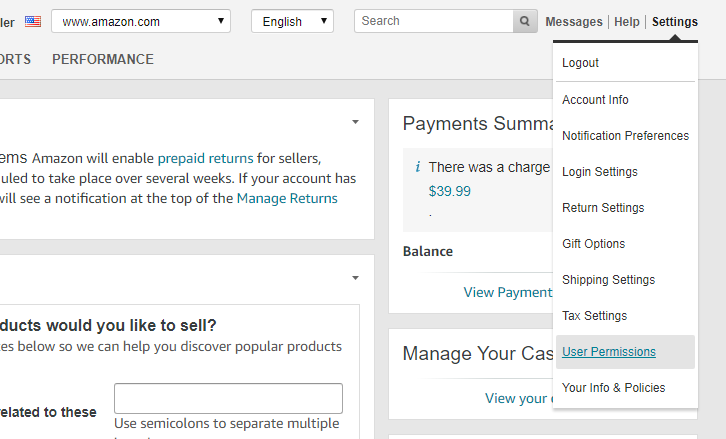 Find SageMailer in Authorization History table and Restore its access:

on the Congratulations page, copy new MWS Auth Token, it looks something like this:
amzn.mws.f1a2b3c5-d555-f777-999c-9d3333a0a88
…and send it to us at [email protected] (or reply to our email if you already received a notification). We'll update your account settings immediately after new MWS Auth Token is received.
Note: If you already restored access earlier and didn't copy new MWS Auth Token, you can copy it from Current Authorizations table. For doing this, open User permissions (US, EU, IN, JP, AU) page and find SageMailer's record:

In MWS Auth Token column, click View.
If there are still any issues with your orders importing, please don't hesitate to contact the support team via live chat or email at [email protected].