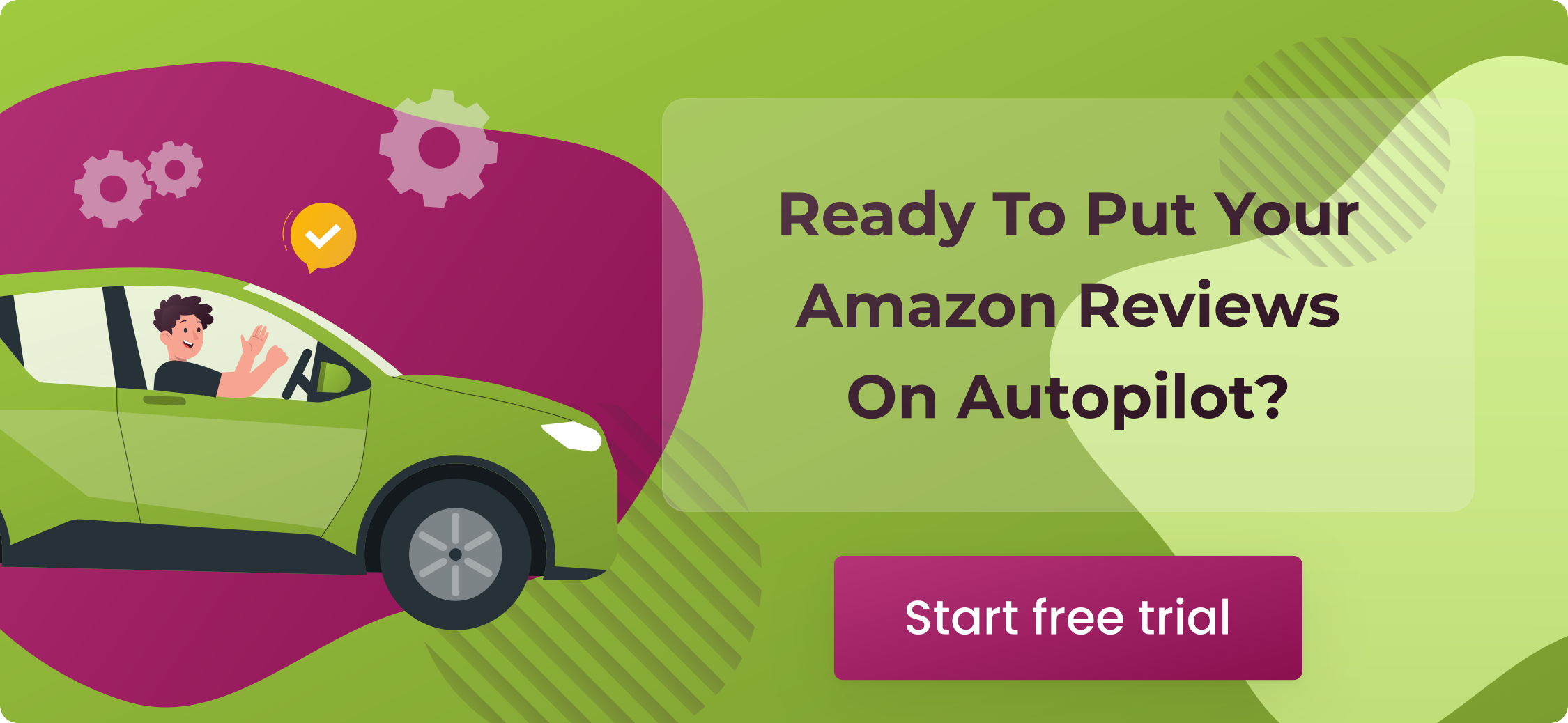 Athletes aren't the only ones who can benefit from motivation and direction. Sales figures, slapshots, touchdowns, three-pointers, TACoS, and even figures. Do you still think of baseball? The point is the same, efficient coaching opens potential that already exists. If there is one place full of potential, it is the Amazon platform.
We always see people asking about FBA coaching in our forums and Facebook groups. Often they get swarmed by dozens of people providing their AMZ coaching services. We do not know about you; however, sometimes it might be hard to separate the snake oil from the salesman.
What is an FBA coach? How to know if you can trust them? Who is reliable, and who is taking advantage of new merchants? How much money is an AMZ coach worth? 
Keep on reading to learn how a coach can help your FBA business and increase sales. Find out the perks of using an expert and what to look out for.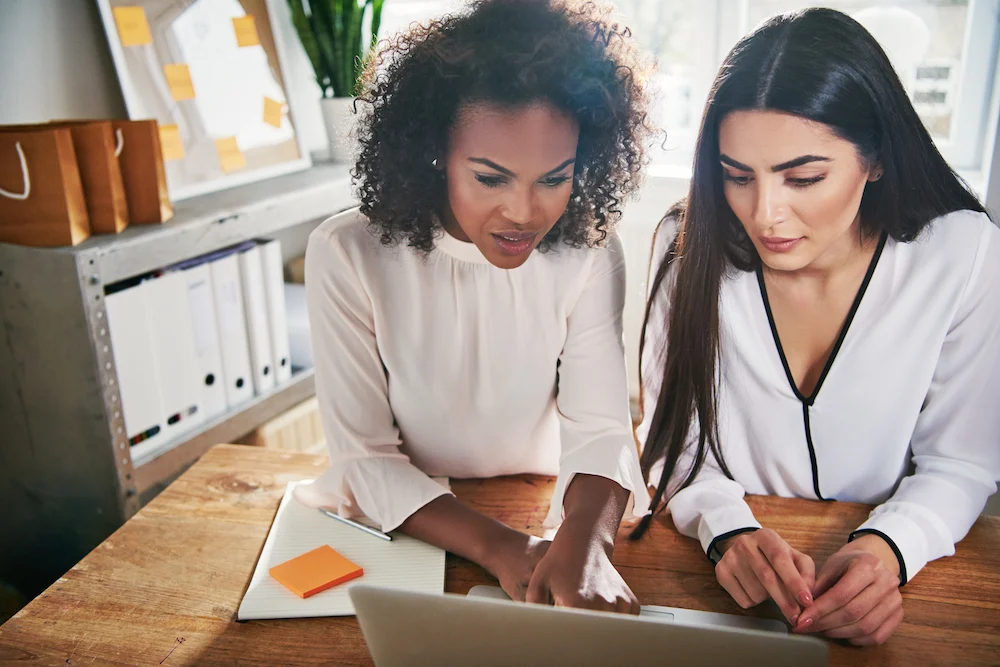 What Can an Amazon FBA Coach Do for Your Business?
So, what is an FBA coach?  If you wish to excel at something or even become the best, why not learn from people with many years of experience? Engaging a coach for your AMZ business might help you set yourself up for triumph and avoid typical mistakes and pitfalls that new merchants often make. 
Let's review how an FBA coach might help you grow or start your brand on the platform. 
Properly creating your AMZ seller account
It may sound easy for one seller and complicated for another. However, in reality, developing your AMZ seller profile might become a daunting and tedious task, especially for novice merchants. Filling out all the requirements (and being aware of the marketplace's rules first) is not always straightforward. Therefore, having a mentor to assist you in this initial process is often underrated.
Sourcing your goods 
It's probably one of the most underlooked yet crucial aspects of AMZ FBA coaching. New merchants do not know how vital it is to find the ideal supplier for your goods. Granted that no manufacturer is really "perfect", finding a supplier that will not scam you out of your so-hard-earned money is critical to your general success as an e-commerce seller.
Engaging a coach might help make such tasks easier as you have someone who will negotiate for you. For instance, ordering your items abroad and getting them to your warehouse may be complicated. Nonetheless, with an FBA coach, you can save money and time.
Expanding your goods and business
Many professional trainers serve as creative consultants for newbie sellers. It means merchants may ask about the most recent trends, techniques, and strategies to stay on top. However, promoting your business model, developing a new product, growing in a category, and other determinations may be hard. In addition, if you're inexperienced in your area and do not have the luxury of immense capital if you fail.
So, a coach who has successfully mounted AMZ businesses from scratch to at least six figures is a good FBA example, and you may certainly trust their expertise and insight.
Through Amazon FBA training services, you will have access to professional guidance to assist you in accomplishing these things bump-free and smoothly.
Advertising strategies
There exist so much complicated jargon and technical terms in the ad world. For instance, return on investment, pay-per-click, minimum bid, etc. It may be easy to get lost in this, especially when you are only starting as a merchant.
Through Amazon FBA training services, you may minimize the risks of losing capital by running promo campaigns long-term. A coach can help you promote via AMZ's Sponsored Product Ads solution and third-party platforms such as Facebook and Google. With diversified traffic sources, you will undoubtedly grow your overall reach.
Organic ranking advancements
Keyword optimization is vital for obtaining a high organic ranking on AMZ. Through extensive experience, a coach should be able to support you with strategizing properly to get to the top of the ranks quickly. It might mean including high-quality pictures, product identification details, adding A+ content, and even optimizing with keywords. 
Joining Amazon Brand Registry
Enrolling in an Amazon Brand Registry is one of the methods that a coach can help you enhance your brand. By helping you develop a trademark and register in Brand Registry, you may unlock many perks for your company. This program gives many features and advantages you will not get anywhere else. For instance, it helps you to add Video Ads and Sponsored Brand Ads. Besides, the right coach can help you get a trademark and register as a brand in AMZ, which is really worth it. 
Understanding Amazon ToS
Understanding and knowing the AMZ Terms of Services is the main rule. So many shops have been banned, suspended, and terminated just because they failed to read the guidelines appropriately. 
With an FBA coach, it is one less thing off your mind. The coach will guide and instruct you regarding the guidelines in the marketplace. Besides, it will guarantee that you do not break any rules that may get your profile terminated or suspended.
The Benefits of Hiring an Amazon FBA Coach
Hiring a trainer means you're serious about making your business flourish faster. Here are reasons why AMZ coaching is great for you:
Get the proper mindset
When running a business, there's always something envisioned for your brand. It may be an interest, passion, or simply your desire to stay financially free. As soon as you do that, you may establish a goal that will help you concentrate on what you wish to achieve.
But sometimes, we cannot see the entire picture. We get emotionally invested in what we are doing that we forget to take a small step back and evaluate if we are still on the proper path.
An AMZ coach helps you develop the proper mindset while maintaining your business growing and intact. Besides, you will learn the common practices that every effective merchant does.
Reduce time and money risks
Every new merchant wants their company to take off as soon as possible. The issue is they may scale too early while the brand isn't yet ready. It might potentially hurt the company before it gains some momentum. FBA trainers have previous experiences that qualify them to handle this issue or even avert it before it occurs. They are what works or not and can save you money, energy, and time that you can invest in your other tasks.
Create a fast-growing and sustainable AMZ business
With merchants striving to succeed, they develop strategies to sell more goods in the market. However, they do not know that the most challenging part of victory is remaining at the top. The key to every prosperous business is anticipating the ever-changing marketplace and looking ahead. 
Expand your opportunities and networks
Amazon coaches have an extensive network of purpose-driven people they often communicate with. Surrounding yourself with like-minded individuals can be helpful to your brand and business.
They may also share useful ideas and tools to help you get over your competitors on the market. For instance, SellerSonar can protect your sales and grow your Amazon business with its listing tracking features. 
Sad Truth About Some Amazon FBA Coaching Trainers
There are many coaching services open for Amazon merchants. However, the sad thing is that a bad apple in the bunch can always happen.
Scammers and fraudsters proving get-rich-quick solutions on AMZ also exist. And sadly, some aspiring merchants apply to them instead of the trustworthy ones. Consequently, clueless people who worked hard to start their businesses invest their money down the drain.
Some users are even offered to produce numerous fake reviews, misleading advertising schemes, and using AMZ images to draw clients. Unfortunately, such so-called trainers delivering Amazon coaching courses exploit sellers' desires. Thus, aspiring brands in the marketplace end up frustrated. It also influences coaching experts who wish to help others feel the true financial and time freedom they enjoy.
How to Choose an Amazon FBA Coach?
It might seem silly to say, "I'm searching for an FBA coach for my e-commerce business," however, it's an important matter, so paying for the wrong coach can cost you thousands of bucks.
Now that you know what a mentor can assist you in, what should you search for when hiring them? Below are some simple questions to ask:
Are they true experts in your field or just attempting to sell you their program? 
Conduct some research on your coach before jumping headfirst and spending your earnings. Any trustworthy AMZ coach will have information on different social media platforms and might even have other sellers discussing them and recommending their work. Is there any proof of their sales experience and success on the Amazon marketplace? 
An individual's reputation is everything. Check what other merchants say about this coach through comments and reviews to ensure their services are honest. Then, go to YouTube or look for their name with "testimonials" in Google search and check the results.
Be wary of YouTube videos or blogs that are ads disguised as good testimonials. Such reviews often contain an affiliate link, indicating the presenter will earn from every program they sell. 
Do they provide free resources?
Many online commerce mentors or coaches will develop some kind of free information that is open to everyone. Such content may include Linkedin posts, YouTube videos, Facebook groups, webinars, etc. 
Check out some of such free content to understand how this mentor teaches. Do you think they will be the right fit for you? Is the information valuable and engaging? 
The trainer's active and free FB groups are usually a good resource. In addition, you may see how other participants interact with sellers and the coach to get an idea of what they might offer.
Are they interested in supporting other merchants?
Many self-proclaimed professionals will say and do anything to sell their programs. If an Amazon FBA course creator or coach flashes around houses, cars, and money to sell you on a dream, we recommend staying away from them. 
Assess their platform and estimate if their customers' needs come first. Have they added an outline for the coaching program that is understandable to you as a merchant? Do they determine expected outcomes and straightforward takeaways from the course? Do they keep transparent about the coaching methods, strengths, and structure? 
Look for mentors or coaches that seem interested in assisting you to grow your brand and not just prying on taking your earnings.
Amazon FBA Coaches: Final Thoughts 
Amazon FBA coaching ensures you do not make costly mistakes that will ruin your business. As a newbie, it's pretty simple to make an expensive oversight that could result in losing money or even closing down your business.
With another couple of eyes to keep tabs on you and ensure you do not make this costly error, you can concentrate on other more pressing tasks like growing your sales or expanding the market. We hope this guide has answered, "What is an FBA coach?". Whether you wish to use their services is completely up to you, but it might help you complete tasks faster.
Third-party merchants need access to software seller tools, whether they use Amazon FBA coaching or not. Advanced tools that can help with keyword research, product research, and review generation are essential to any third-party seller's success.
SageMailer is voted as the number one most accurate and best-value feedback management seller tool in the market today. If you want to see how it can help you grow your business, just register for a free 30-day trial!