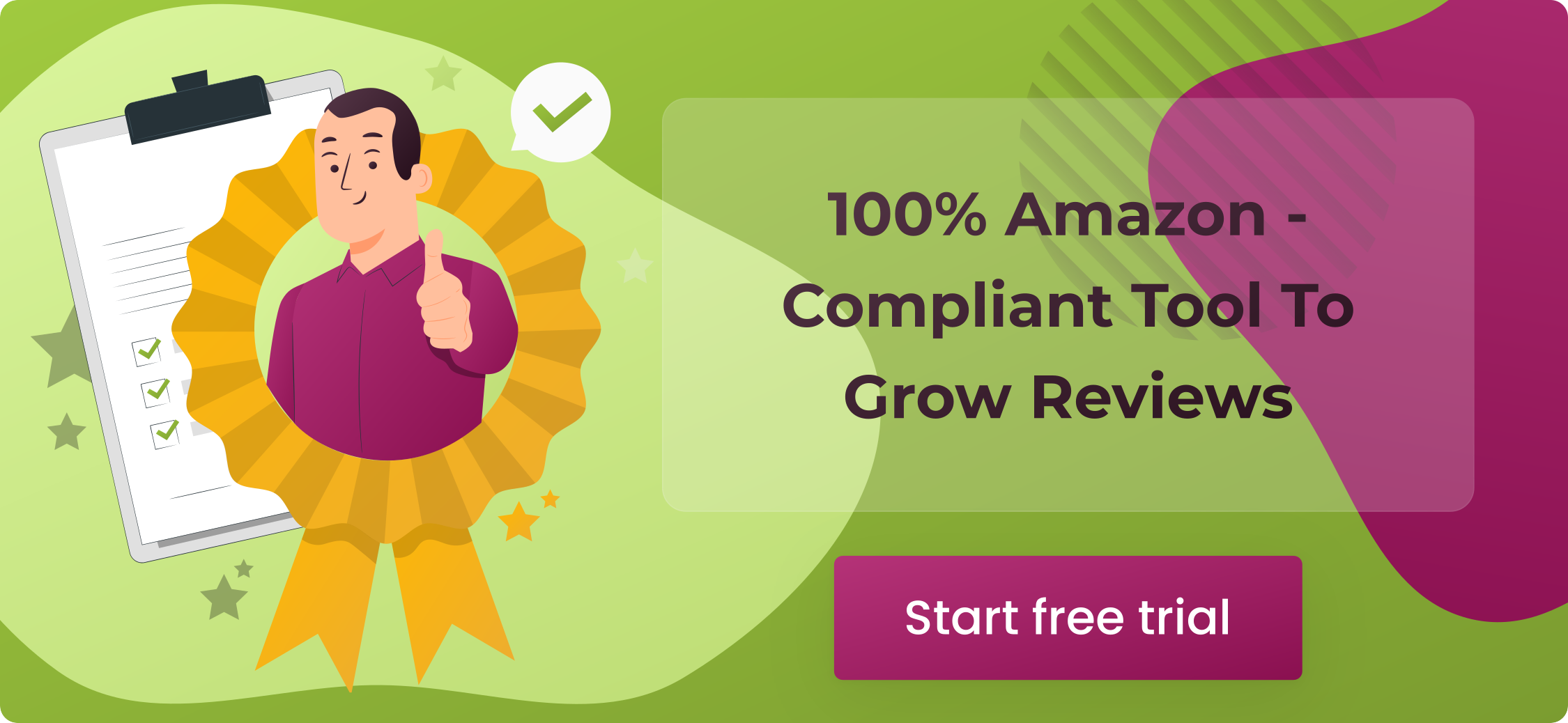 This guide is not about Amazon Prime Video Advertising and the latest episode of Tom Clancy's Jack Ryan, even though you may think so initially. Instead, it is a detailed overview of how brands can leverage Amazon Video Ads to reach their target audience and grow revenue. But what is this type of advertising specifically, and how does it work? That is the main goal of this blog post, which includes everything you should know about promoting AMZ Videos.
What Are Amazon Video Ads?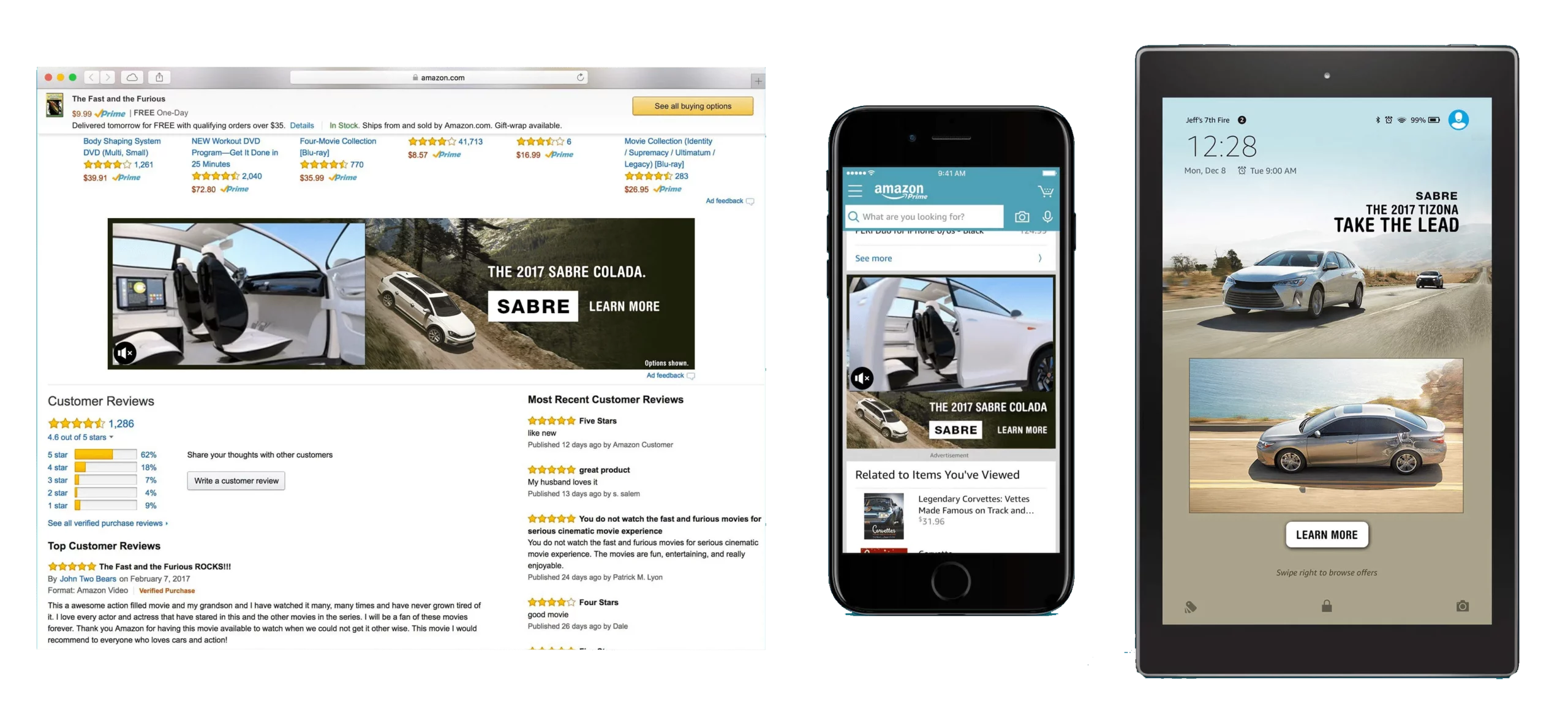 Again, they are nothing to do with AMZ Prime Videos, and you will not see them before the latest season of The Marvelous Mrs. Maisel. Instead, these are Sponsored Brand Video Ads coming up in the same place as standard Sponsored Products, approximately halfway down the AMZ search pages.
The marketplace has decided to invest in video advertising, realizing the power of videos and seeing their potential. Video advertisements are 7.5x more likely to gain clicks than digital ads, with the moving picture more attractive than a still image.
Videos on Amazon differ from regular promotional product advertisements because companies can share their story and compile a visual piece of content. Besides, brands can use the advertisement space to provide more product information.
Who Are Amazon Product Videos for? 
If you are a brand either selling or considering selling items on Amazon, then video advertising is for you. And because the marketplace sells everything and anything, a range of companies can benefit from AMZ Video Ads is broad.
You just need to be an active AMZ seller and participate in the Amazon Brand Registry. However, other than that, any merchant can create Video Ads and grow the reach of their item in the marketplace.
Why Use AMZ Video Ads for Your Company? 
Gain trust
Watching films about brands and products helps gain trust. It's essential on AMZ, where customers have so many items to pick from – it is estimated that more than 15 million items are on the platform.
That is an awful deal of competition. Although many of those items are featured in different categories, there is no doubt that the marketplace is sometimes over-saturated. However, using videos to advertise your merchandise can feel more transparent than any written content or promotional collateral, as it provides more visual insight into your brand.
Explain the product features 
Videos allow you to explain the characteristics of your items in a way that written text cannot. Therefore, features should be snappy and short of catching buyers' attention with concise and clear content.
If you are using videos to provide info about your goods, you might be confident in striking a chord with the visitor. From detailing the characteristics to offering a live demonstration of how your product works, people watching can look into an item's world and see it live in action.
Provide validation
Goods on Amazon are well-known for their user reviews – thousands of them. Each is a satisfied (or unhappy) client sharing a review of their shopping experience. Unfortunately, some product reviews on the platform are fake, which makes it much harder to trust them.
Brands offering electronic products, in particular, suffer: a recent report found that an impressive 61% of testimonials for electronic products are fake. With videos, however, you may reduce the noise and provide people with more clarity. In addition, using video testimonials showing real users sharing their experience with your item helps with authenticity. Besides, a video helps you to stay more visually engaging.
PRO TIP: Merchants can use the third-party software, like SageMailer, to grow reviews and enhance their reputation. Such tools connect with Amazon API, allowing sellers to send customized review requests using Buyer-Seller Messaging templates and automating Amazon's "Request a Review" button requests. It will save tons of your valuable time, help you get more Amazon ratings and reviews, and improve your performance on the platform.
Outperform your competitors
Clients are more likely to watch videos than interact with static digital advertising. Thus, opting for video ads over other promo content can help you outperform other sellers. Buyers will see your ads more quickly and be more willing to watch a short video. Besides, you can inform them about the goods you sell more engagingly, improving the chances of more conversions and a boost in profits.
What Makes Good Video Ads?
Below are guidelines and best practices that every Amazon merchant should consider when creating video ads for their product pages, whether the objective is to increase brand recognition or sales.
Make your first seconds count
The start of your videos is critical. You should immediately grab their attention to avoid having potential clients skip your ads or click away. Begin the video advertisement with a statement that will spark their interest. Then, attempt to engage potential shoppers within the first few seconds by raising common issues, asking proper questions, or telling them something that makes your company stand out.
Optimize videos for no sound
Videos automatically start on mute, so you need to optimize your content with on-screen text that may be easily read. It is a mistake to count on sound to share your message. 
Add easy-to-read and informative text or captions to emphasize various product benefits, features, sizes, specs, and uses. 
Keep it brief and to the point
AMZ recommends that your films be short and to the point (up to 30 seconds). Demonstrate the item's key selling points as it improves the chance of the buyers staying engaged and clicking through to your Amazon listing. Any longer, and the client might lose interest and move to other search results.
Tell clients why your company is unique
Let clients know why they should be interested in your products and brand. Develop a demonstrative and educational video about your items. Focus on the benefits clients will get by buying your goods. The more you can highlight it, the better your advertising will convert.
Add relevant keywords and phrases into the title
Raise the chance of your videos showing by adding relevant keywords or search terms into the subtitles and titles of your videos.
How to Set Up Your Amazon Video Ads?
Launching your AMZ Video Ads may need working with the platform's advertising expert. However, you can start by answering the questions listed here.
In case you already have an active advertising account with the marketplace, contact your profile liaison directly to set up the video ads.
They will be able to get you started with the video advertising process.
Amazon Video Guidelines
Include audio in your videos.

Call-to-action buttons aren't permitted.

Important branded content (such as fine print or logos) shouldn't be displayed in the video's top-right or bottom-left corners. A countdown timer and mute/unmute button are placed on the video player during production. Their positions are fixed and can't be modified. Ensure the important info doesn't overlap with these two features using any Photoshop template.

Don't forget that AMZ can't modify or modify your videos. Merchants should submit final and finished video assets. 

Even if your film is appropriate for all target audiences, advertisements, including trailers for content classified as appropriate for early adolescents (12-15 years) or older teens (15+ years), are removed from devices with active parental controls.
Top Reasons Why Amazon May Reject Your Videos
According to the platform's terms of use, below are the main reasons your video ads might be rejected: 
Empty or black frames at the beginning or end of videos. 

Abrupt modifications result in unfinished videos and a poor client experience.

Your videos feature AMZ logos, trademarks, products, or references to AMZ products or services.

Including client reviews or star ratings in your videos.
Before making a video advertisement, merchants should check Amazon's guidelines. Also, if the merchant is not a videographer, they should hire an expert to shoot and edit their videos (ideally, somebody familiar with AMZ).
Final Thoughts
Advertising with videos is a great strategy to build brand awareness and boost traffic and sales for your goods. As the platform provides such a comprehensive list of options to pick from, it's one of the best platforms to run your advertising on.
Suppose you do determine to run video ads. In this case, it is necessary to understand all the platform's best practices and guidelines because there is no point in investing in videos if they do not suit the platform you are utilizing. Then, test, test, test. And finally, back up your advertising via videos with analytics to make sure your investment pays off.
And do not forget to leverage the power of customer reviews! Fortunately, SageMailer can take most of the feedback generation and communication with clients off you. Register for a free trial and learn how you can benefit from the service.