Amazon evaluates every business with a set of criteria. Therefore, your triumph as a seller will depend precisely on knowledge of how to meet metrics and performance on Amazon. The various Amazon ratings you might find in a seller's account measure the performance across several merchant metrics. Besides, most of these parameters are crucial for obtaining a place in the buy-box and new orders. Here, we will highlight the critical Amazon indicators you are to maintain at the right level, at least to keep your account.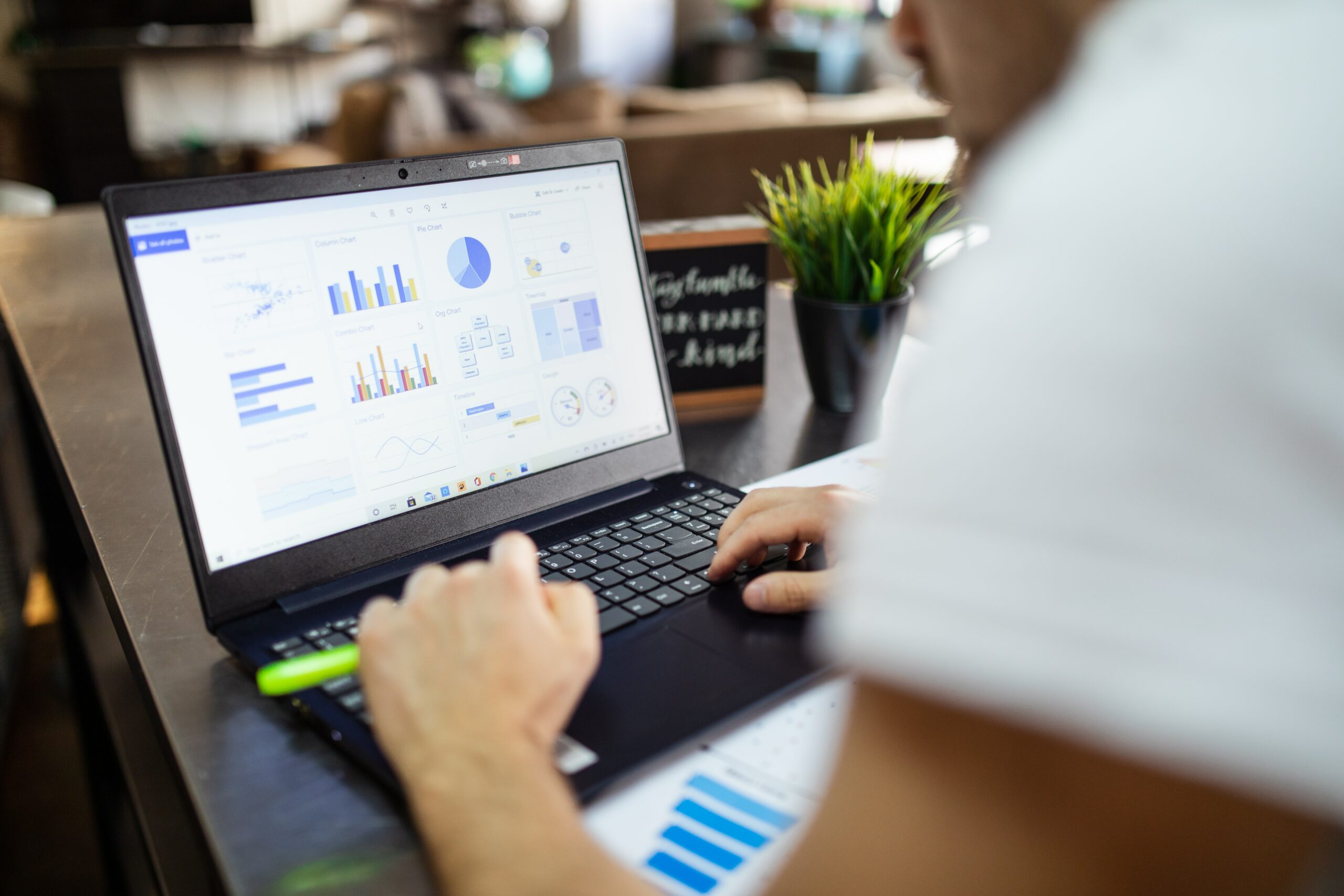 The Most Crucial

Amazon Performance Metrics

to Keep an Eye On
Merchants who wish to sell on Amazon with success have to consider a unique set of data. Their seller metrics don't just indicate the number of sales. They also have a direct influence on the rank of these sellers in the marketplace. Better order rate, for instance, doesn't mean a more significant number of orders and revenue solely. It might also presuppose better Buy Box placement, more product reviews, and product ranking. Such data indicates what buyers think of an Amazon seller and their product. That is why vendors need to monitor their metrics to improve customer experience and stay successful on the platform.
To put it simply, ODR is the number of customers who reported a negative experience with you: a defective order, chargeback, or a negative review. It's a key seller performance Amazon metric for any business. Significant deviations from the required values ​​for Order Defect Rate can lead to the most severe consequences – up to blocking the seller's account. Monitoring the ODR is especially important as Amazon requires it to stay below 1%.
Important tip! You can always check your ODR in the Performance Metrics section (Performance> Account Health> Performance Metrics), where you will also find all the other ratings we will discuss below.
Pre-fulfillment Cancellation Rate
Another negative indicator in your work can be pre-fulfillment cancellation – the cancellation of the order by the sellar before sending it to the customer. This situation usually occurs when the merchant, for some reason, did not possess the declared number of products. Your pre-fulfillment cancel rate, ideally, should be zero or not exceed 2.5%. Again, the thing is in the proper inventory management. Always show the actual quantity of goods in your Inventory section or be ready to quickly find the required volume.
Late

Shipment Rate

(LSR)
It indicates the share of orders that you deliver late. Amazon grants users two business days to submit orders for delivery and attach tracking numbers. In case you violate this deadline, you will get a Late Shipment. Simple enough. However, Amazon is not as strict about shipping rates as it is about ODRs. Late Shipment allowed is not more than 4% of all orders in the short-term (7 days) and long-term (up to 60 days) periods.
To avoid Late Shipment violations, send orders for delivery on time. But if for some reason you failed, here is a small life hack, which, however, you should not abuse. Amazon allows edits to the tracking number after the order is sent, so you have the option to enter random digits in the format of a tracking number and confirm delivery. In a few days, you will be able to correct them to a real one. Amazon won't check the validity of tracking information in the first few days after sending since there are delays in filling in tracking numbers into the database.
Unit Session Percentage Rate (Conversion) Rate
A high unit session percentage rate means that your products are good and people are buying them. Alternatively, a small indicator is a sign of adapting your strategy for better performance.
Surely, Amazon will not suspend your account because of low conversions, but do your best to maintain this metric high, have a positive page rank, and boost sales!
For this, attract leads and ensure you set competitive pricing, use Amazon's fulfillment service, collect feedback, and submit it regularly.
Valid Tracking Rate (VTR)
Valid Tracking Rate is the most understandable of all Amazon seller metrics. It displays the number of orders with valid tracking numbers of the shipment sellers accountable for. The platform automatically checks tracking numbers in the global database, so your task is to always indicate real tracking numbers. Do this, and you'll have no problems with this rating. This metric refers to your order tracking numbers and should ideally be less than 5%.
Buyer-Seller Contact Response Time (CRT)
What do you think of responding to queries from clients? Do you find it necessary? Well, you have to. Your CRT Amazon metric shows the number of queries you have processed within the last 24 hours, even including weekends! If you don't respond on time, such behavior can negatively impact the customer service performance, so answering the messages promptly and with care should be your highest priority.
Product Ranking
It's probably one of the most crucial Amazon metrics key performance indicators sellers should be aware of on the platform. Buyers choose Amazon for a certain reason – to shop for specific products. They rarely idly surf the net, and most of them will utilize the search option to find what they need. Plenty of users won't scroll until the last page of the search results. That's why the product ranking is pivotal. You aim to get the bestseller rank in a relevant category to be on the very first page of the results.
Amazon

Performance Metrics

: An Important Note
Many users who sell on Amazon don't realize that metrics are not just a bunch of rules they should follow to drive sales. The truth is, such indicators also provide you with interesting ideas about your account health. For instance, individual vendors can track everything from their customer satisfaction and marketing effectiveness to product pricing, including returns, payments, and tax document library reports.
Therefore, a deeper understanding of these KPIs will display what you can do for better inventory management and boosting your sales.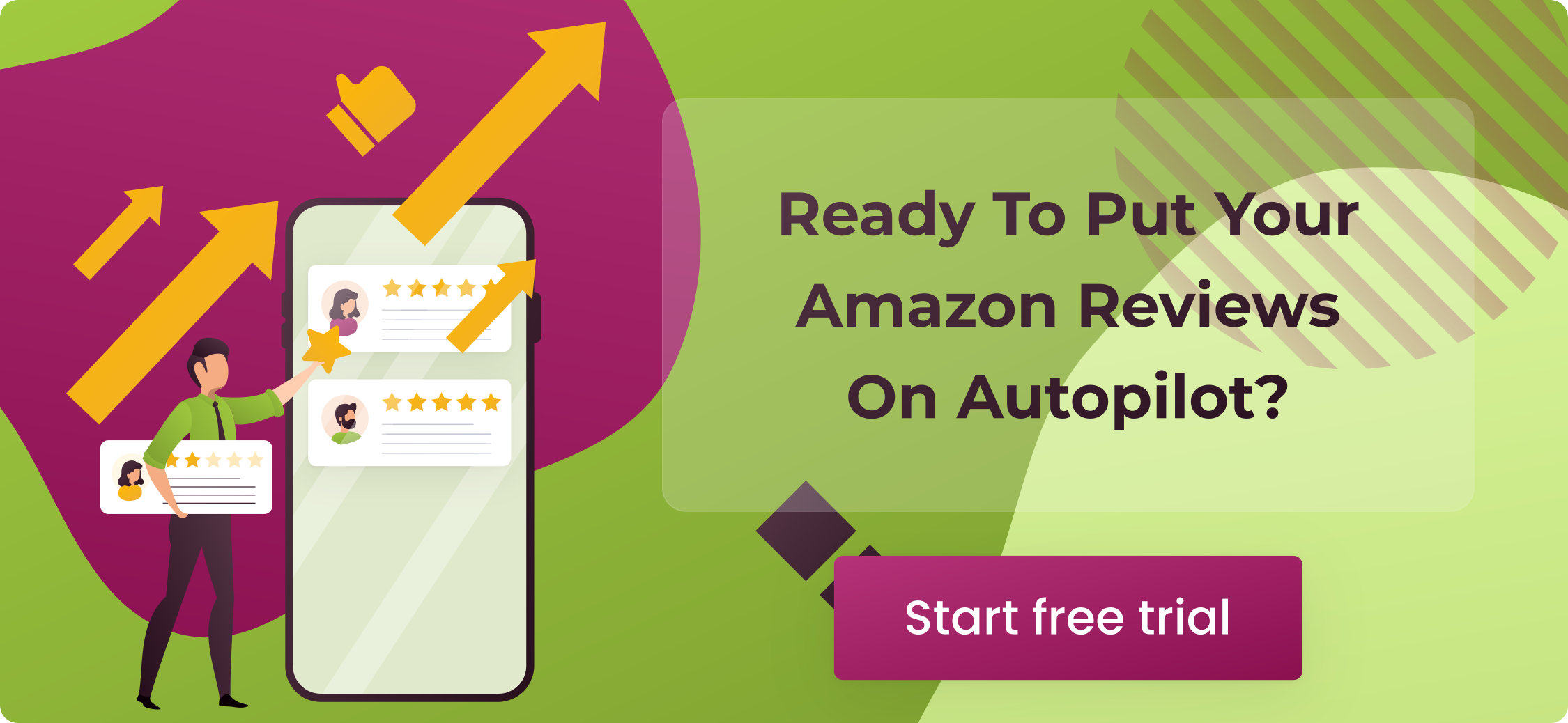 For any novice on Amazon, it might seem that your rating is something at the mercy of luck. Not at all. Below are some straightforward and actionable techniques that will become your friend in taming this mechanism.
Provide your clients with excellent products.

It's a rule of thumb you must have heard many times. However, it does work. While you can't satisfy everyone, you can supply high-quality goods and solve the problems of most of your buyers.

Don't forget about customer service.

Top-notch customer service experience is as important as top-notch products. With such a match, you can expect a positive review without even asking clients to do so. Alternatively, treating your customer well may help you to avoid

negative feedback

if something goes wrong.

Also, research the best practices to remove negative feedback on Amazon based on the eligibility criteria  –

more info here

. 

Encourage shoppers to share testimonials.

Kindly asking your client to write feedback or make a one-tap is an effective and legal practice. Don't be too persistent, though. Just ask and consider the details they share.

Collect as much verified feedback as you can. Gather testimonials only from those shoppers who purchased something from you. Thus, such reviews are very likely to be approved by Amazon. In turn, this will level your rating up. What's more, you can smartly manage reviews, with a specialized service, like SageMailer. With it, you can easily communicate with the customers, plan and launch campaigns to collect feedback as well as be notified about new queries and reviews. 
Final Thoughts

 
That's all, folks. With customer behavior continuously modifying all the time, sellers who keep in mind their Amazon seller metrics data will keep abreast of the marketplace. We can only remind you that using our sales service, you can be sure about ratings and all your goods being sold at the required price. We will take care of testimonials and communication with shoppers. Build a business on Amazon with no side effects with SageMailer. Register and get a free 30-day trial right now!