After nearly three years since the onset of the COVID-19 pandemic, consumers seem drawn to buying products in bulk. The pandemic has brought about a long-term shift in consumer behavior, with many individuals purchasing staple goods in larger quantities. This trend is expected to persist, which means that brands will need to offer incentives and promotional deals to attract consumers, given the reduction in touchpoints at the point of purchase.
Amid the shift toward buying in bulk on Amazon, let's take a closer look into why clients are still loading up the shopping carts at big box retailers and what they are filling them with.
What Is Buying in Bulk on Amazon?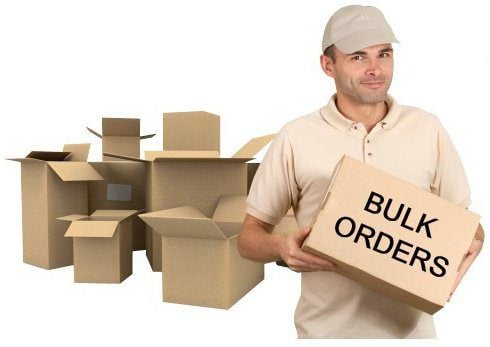 Bulk buying on Amazon refers to purchasing many items from an online retailer. Amazon offers a wide selection of products available for wholesale purchase, including groceries, household goods, office supplies, and many other items.
When buying in volume on Amazon, customers can often enjoy significant discounts compared to the regular retail price of the item. It can be particularly beneficial for businesses, organizations, or individuals who need to purchase many items regularly.
To purchase items in volume on Amazon, customers can typically select the quantity of the item they wish to purchase and add it to their cart. In addition, some items may have specific bulk purchasing options, such as case packs or multipacks, which can provide additional savings. Customers can then check out and have the items shipped directly to their chosen location.
Why Are Consumers Buying in Bulk from Amazon? 
There are several reasons why consumers are buying in volume from Amazon:
Convenience:

Amazon offers a wide range of products that can be purchased in bulk from the comfort of one's home or office. It eliminates the need for consumers to visit physical stores and spend time searching for the products they need.

Cost savings

: Buying in bulk on Amazon can be more cost-effective than purchasing individual items. Many products sold in bulk on Amazon are priced lower than the individual unit price, and the online retailer also offers frequent discounts and promotions.

Stockpiling during the pandemic:

The COVID-19 pandemic has prompted many consumers to stockpile essentials such as food, toiletries, and cleaning supplies, leading to increased demand for wholesale purchases on Amazon.

Business needs

: Many businesses, particularly small businesses, rely on bulk purchasing to reduce operating costs and maximize profits. Amazon offers a range of bulk products to meet these businesses needs.
Overall, buying in volume on Amazon offers consumers a convenient and cost-effective way to purchase the products they need in larger quantities, with the added benefit of home delivery.
Amazon Buy in Bulk: Top Categories
Despite the increasing trend of buying in volume among consumers, it is important to note that not all products are purchased in large quantities. Moreover, while there has been a surge in demand for bulk purchases of certain items, the need to stock up on other products has significantly decreased compared to the early stages of the pandemic.
Grocery products
The grocery category has emerged as the primary beneficiary of the trend towards bulk buying on Amazon. In 2022, the sales volume of food and beverages in the United States increased, and so did the average package size purchased by consumers. This trend has been particularly advantageous for brands like Dole, as wholesale products such as canned fruits and vegetables have steadily increased on Amazon.
Food storage and preservation supplies
The continued growth of bulk grocery buying has increased consumer interest in DIY food preservation practices. This trend initially emerged during the first wave of the pandemic, and consumers are still maintaining these habits. It is evident in the projected growth of the global chest freezers market, which is expected to increase significantly during the forecast period between 2023 and 2028.
Private label items
With consumers focusing on stocking up their pantries and freezers, brand loyalty may increase for retailers offering bulk products. It is particularly evident in the growing sales of private-label products at wholesale clubs like Sam's Club and Costco. As a result, these retailers have experienced a surge in membership rates, with some reaching record levels.
This increased interest in private labels is also reflected in each brand's sales on Amazon. For example, Kirkland Signature (Costco) has seen a 16% increase in sales over the past year, while Member's Mark (Sam's Club) has experienced a growth of 15%. These figures suggest that consumers are willing to place their trust in these retailers and their private-label products when buying in volume.
Cleaning supplies and paper goods
While the trend toward bulk buying has been on the rise during the pandemic, it is worth noting that not all market segments are experiencing sustained growth. Some segments that were flooded with new competitors as demand surged are now witnessing a steady decline in sales.
For instance, the paper goods segment on Amazon, which includes products such as toilet paper, paper towels, and napkins, has seen a 70% increase in the number of brands since reaching its two-year peak in November 2020. However, this has not translated into increased unit sales, which have decreased by 45%. These figures suggest that while the demand for paper goods initially surged due to the pandemic, the market has now reached a saturation point, resulting in a decline in sales.
How Can Sellers Use the Amazon Buy in Bulk Trend?
Sellers can take advantage of the Amazon buy-in-bulk trend in several ways:
Offer incentives: Sellers can offer discounts, promotions, and free shipping on bulk purchases to encourage customers to buy more.

Leverage Amazon's Subscribe and Save program: By enrolling in the Subscribe and Save program, customers can save money on wholesale purchases and receive recurring shipments, providing sellers with a predictable revenue stream.

Create bundles: Sellers can bundle related products and offer them at a discounted price to encourage customers to purchase more.

Optimize listings: Sellers can optimize their listings to make it clear that their products are available in bulk quantities and highlight the cost savings associated with bulk purchases.
Pro tip: Use the SellerSonar monitoring tool to build more optimized product listings and track your competitors.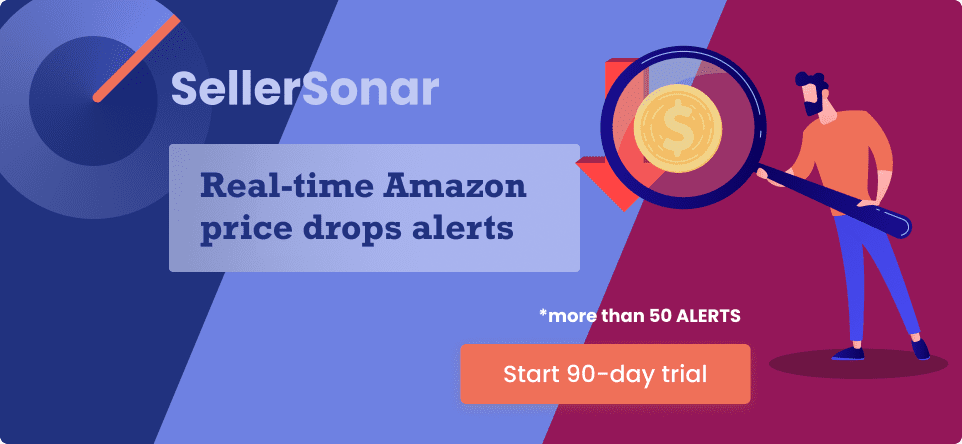 Use Amazon Advertising: Sellers can use Amazon advertising to target customers searching for products and increase visibility for their wholesale offerings.
By taking advantage of these strategies, sellers can tap into the growing demand for bulk purchases on Amazon and increase their sales and revenue.
How to Buy in Bulk on Amazon Business?
Making purchases in bulk is a breeze for Amazon Business customers who have access to an array of tools and thousands of products available for bulk purchases. Here's a breakdown of how volume buying works on Amazon.
Quantity Discounts: Customers can save more when they purchase multiple product units at once. Amazon allows sellers to list up to five pricing tiers for their products, and customers can request pricing from all selling partners who offer a particular product to score even more significant discounts.
Recurring Delivery: This convenient tool provides customers with automatic deliveries, competitive pricing, and free standard shipping. There are no commitments, obligations, or fees, and customers can cancel a recurring delivery anytime.
To simplify your shopping experience and save time and money, the Bulk Supply store on Amazon provides access to tens of thousands of wholesale supplies across various categories. Here's a glimpse of the wide range of products available for purchase in bulk quantities:
Office and School Supplies: From pens and pencils to paper and staplers, you can find all the essential supplies for your office or school in volume..

Cleaning and Janitorial Supplies: Stock up on cleaning and janitorial supplies like disinfectants, cleaning chemicals, trash bags, and more.

Industrial and Scientific Products: Find high-quality industrial and scientific products, including lab equipment, raw materials, and more, in bulk quantities.

Food Service Supplies: From disposable cutlery and plates to food storage containers and takeout bags, the supply store has everything you need for your food service business.

Medical and Healthcare Supplies: Stock up on medical and healthcare supplies like gloves, masks, gowns, and more in large quantities to ensure you're always prepared.
Final Thoughts: Buying in Bulk and Selling on Amazon
As your Amazon business grows, you may hit a plateau in your profits. But fear not. You can use advanced strategies to expand your inventory and boost your sales. One such strategy is bulk buying and shipping, where you purchase large quantities of a single product at a lower price and then resell it for a profit. This method requires ordering large shipments, like pallets or truckloads, to be sent to Amazon FBA for selling.
Bulk buying can be a game-changer for sellers looking to scale their businesses. Not only does it allow you to purchase products at a lower cost, but it also enables you to offer better deals and discounts to your customers, which can result in increased sales and revenue.
While the process of scaling your business may take time and patience, there are tools available to help streamline routine tasks. For example, SageMailer is an all-in-one feedback management tool that can help you generate more reviews and enhance customer relations, ultimately boosting your profitability and growth. Don't let a profit plateau hold you back; start exploring the bulk buying and shipping opportunities today.
Register for a free trial and benefit from the tool now!